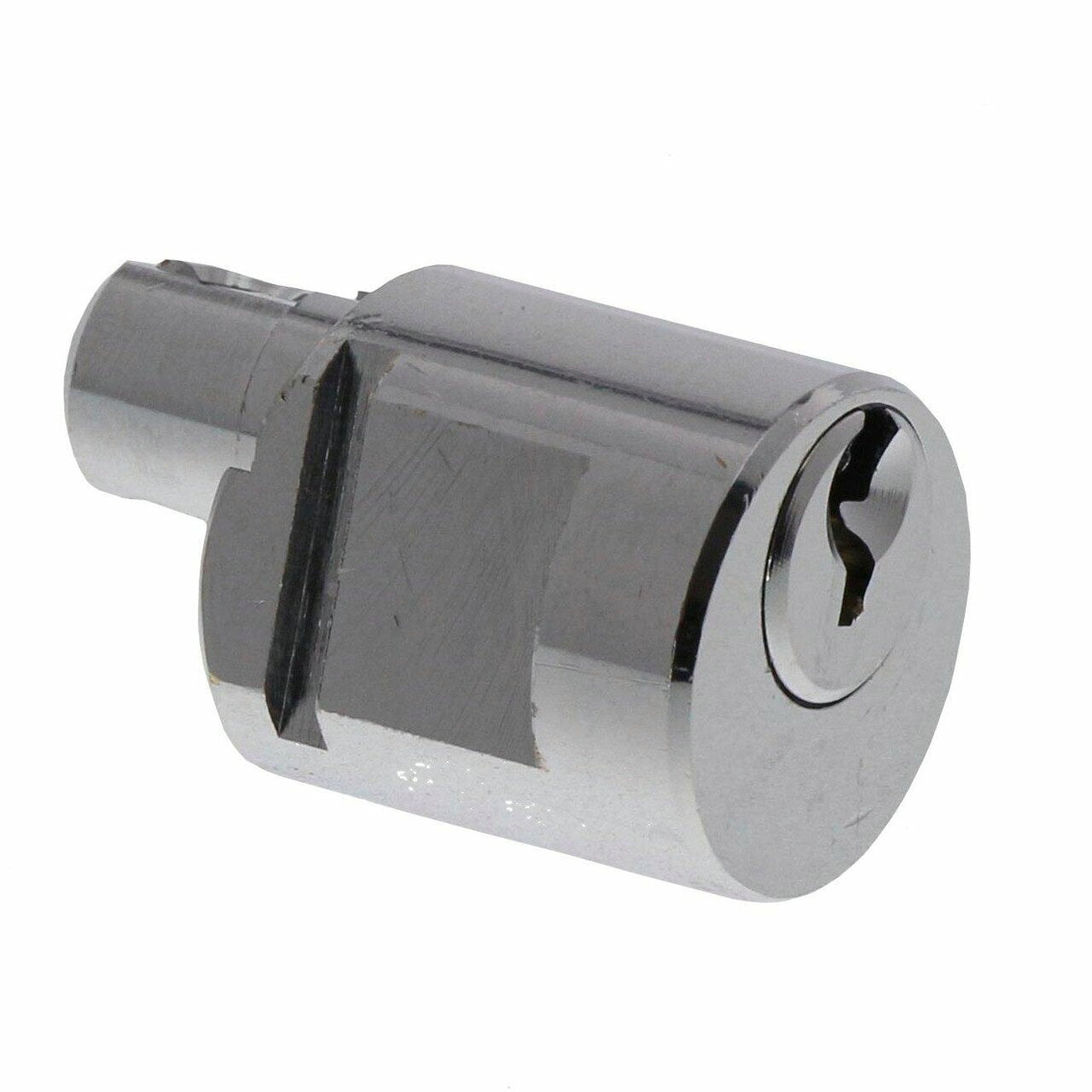 Mailbox stand + accessories mailboxes | cylinder 92 M
Zylinder BK 92 M SB
Quantity: (per packaging unit):
pc
Cylinder BK 92 M: Replacement cylinder for metal letterboxes from BURG-WÄCHTER
Your letterbox lock needs to be replaced? No problem with the right mailbox lock as an inexpensive replacement part. BURG-WÄCHTER offers separate letterbox cylinders for simple and quick self-installation.
Install cylinder BK 92 M in just a few steps
The mailbox lock BK 92 M is suitable for BURG-WÄCHTER metal mailboxes. If the lock of your letterbox needs to be replaced, the letterbox cylinder BK 92 M is the right choice. After a few simple steps, your letterbox is ready for use again.Includes brass rosette and two keys.Assembly tip: Note that the key is not removed during the assembly process. 
• BK 92: Replacement cam locks for
BURG-WÄCHTER letter boxes
• loose: Cylinders for cash boxes,
letter boxes, key boxes etc.
• N1: standard name plate
• N2: name plate for Dual and Europa
models
• S1: sight plate for Köln model
• SD 1: side cover for newspaper
boxes, round
• SD 2 U: side cover for U-shaped
newspaper compartments, e.g. for
the London or Malaga models
• SD 3 V: V-shaped side cover, e.g. for
Set Vario or Amrum Set
Verpackungseinheit
5.00 Stk
Weight
0,102 kg
Drill hole diameter
18,2*14,8
Cylinder diameter
18
Main material
Brass
Incl. fixing material
yes
Packaging width mm
94,00 mm
Packaging depth mm
19,00 mm
Type of packaging (carton, blister)
Skin
Type of fixing material
k.A.
Matching key blank
65 R