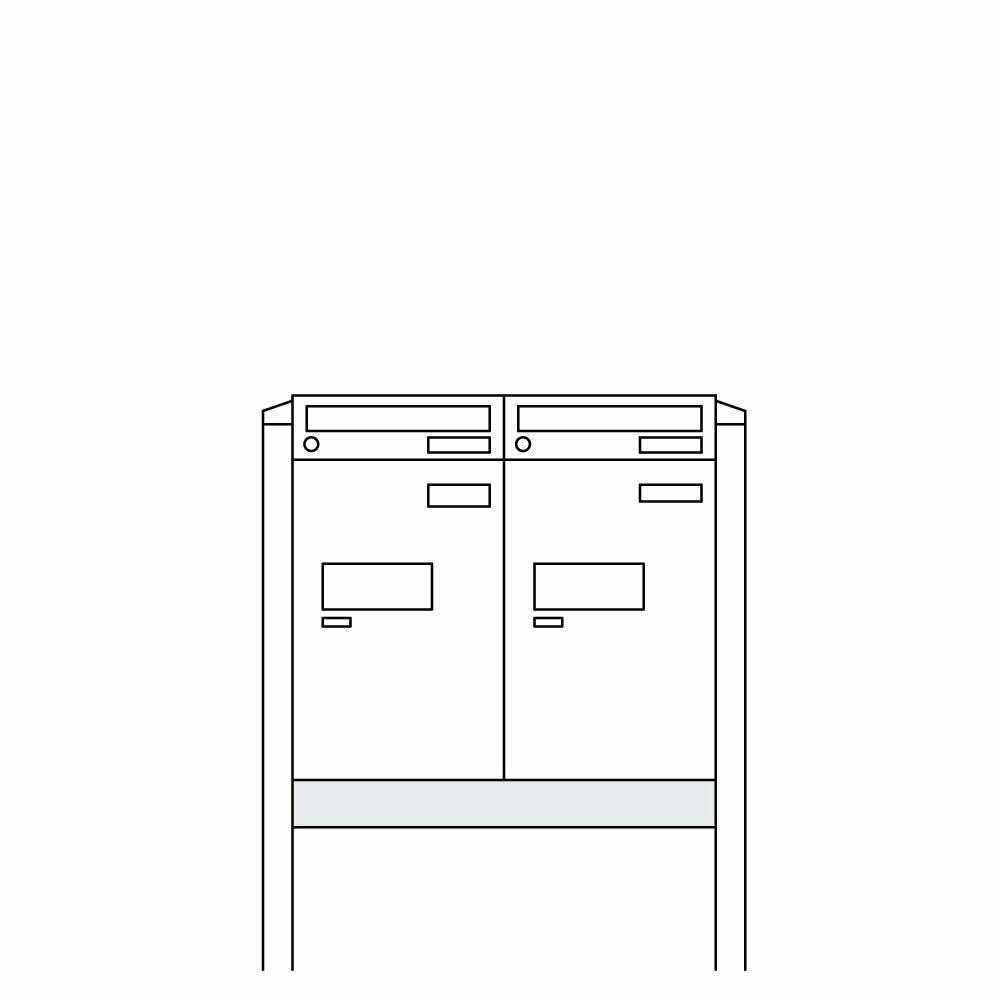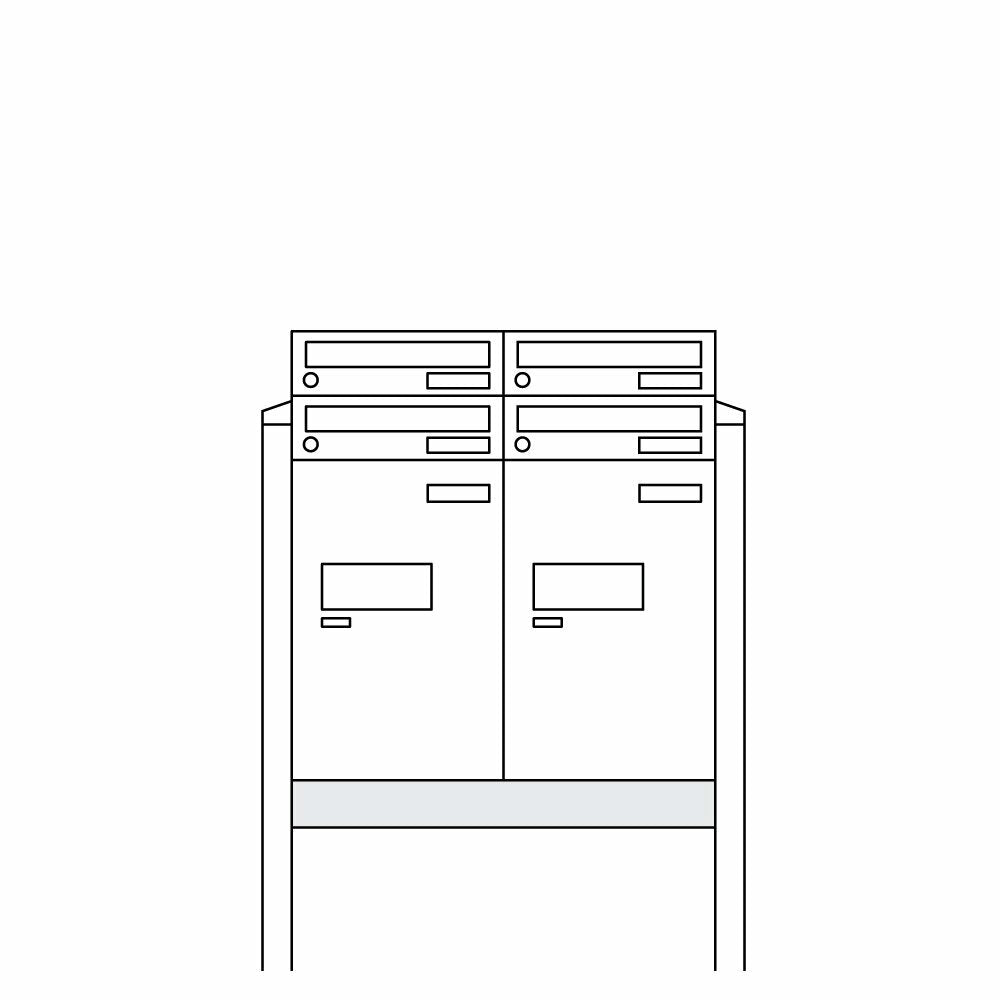 Briefkästen-Briefkastenanlagen | .eBoxx Anlage einbetoniert) W
.eBoxx Anlage 2E (einbetoniert) W
The eBoxx parcel box system in white
The volume of parcels is growing continuously. With the eBoxx parcel box systems, BURG-WÄCHTER offers the solution for all landlords and owners. Whether for apartment buildings, residential complexes or offices and coworking spaces. Because with it, you get all your parcels at the first delivery attempt - even if you're not there. So you never have to stand in line at the parcel shop again or canvass the neighbourhood for delivery.
Optional with the matching letterbox
When combining the Parcel Box system, you can choose between two or three Parcel Boxes eBoxx in white. You can choose to add two, three, four or six A625 letterboxes to your system. These are simply mounted precisely on the eBoxx. This means you no longer need a separate letterbox. 
Mounting on Terzo stands
The parcel box system is mounted on the matching Terzo stands. These are made of powder-coated aluminium and are extremely weather-resistant. The Terzo posts are set in concrete for this variant. A matching crossbar underneath the parcel boxes provides additional support. Of course, mounting on the house wall or on the ground is also possible as an option. Depending on your wishes and the structural conditions on site.
Optimum height for lock and deposit
All variants are united by an ergonomic design so that the letterbox insert and the letterbox lock are easily accessible. All pedestal systems are designed in such a way that they automatically comply with the corresponding DIN EN 13724 standard when professionally installed. If you choose the alternative of wall mounting, you can decide for yourself at which height your parcel box should be installed. Our tip: When mounting, orientate yourself on the ideal range for the insertion height of the letterbox.
Verpackungseinheit
1.00 Stk
Incl. fixing material
yes
Insertion height mm
0,00 mm
Insertion width mm
0,00 mm
Portrait/landscape format
n.a.
Burglary protection
0*
Type of fixing material
s. Sortimentsliste