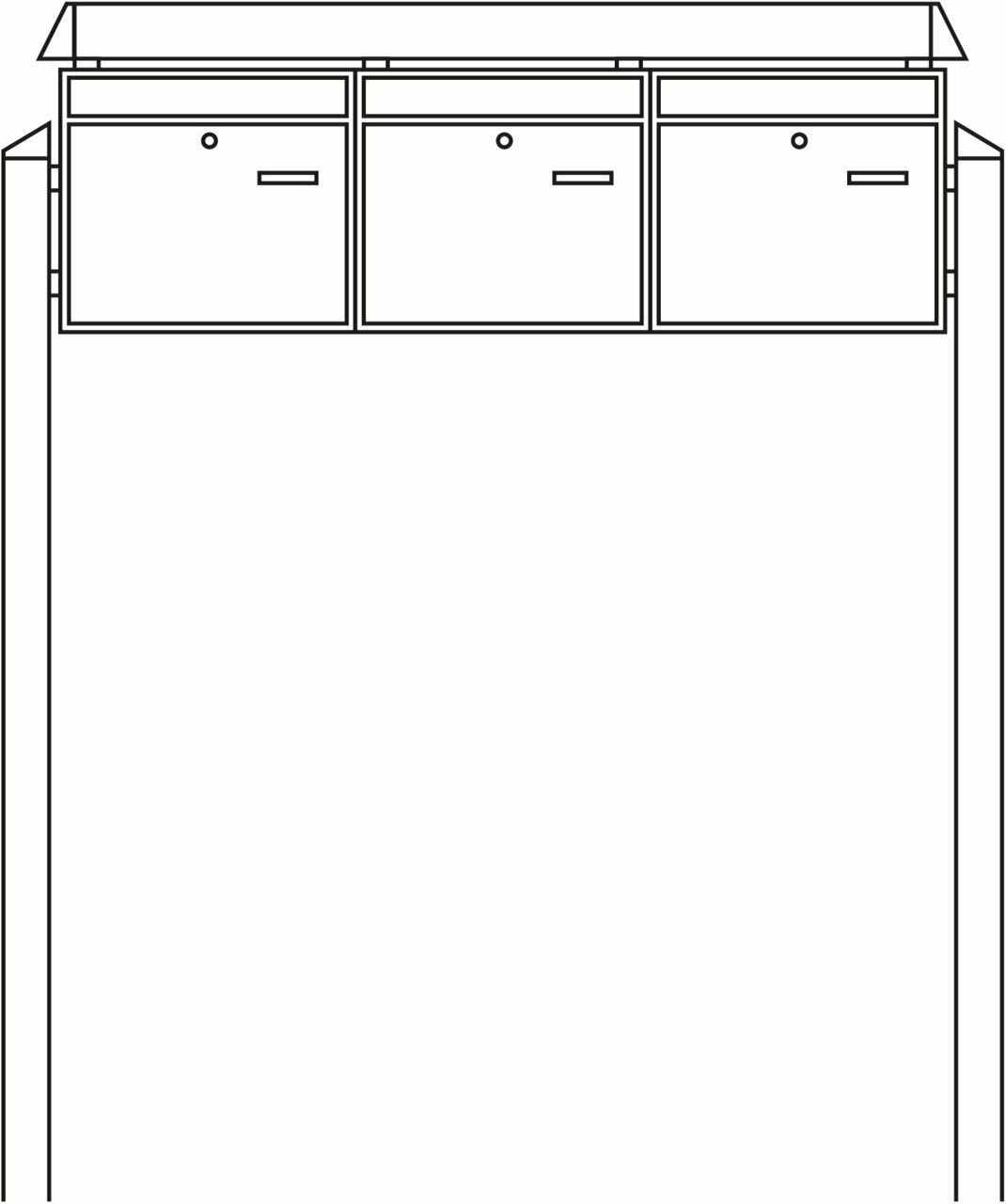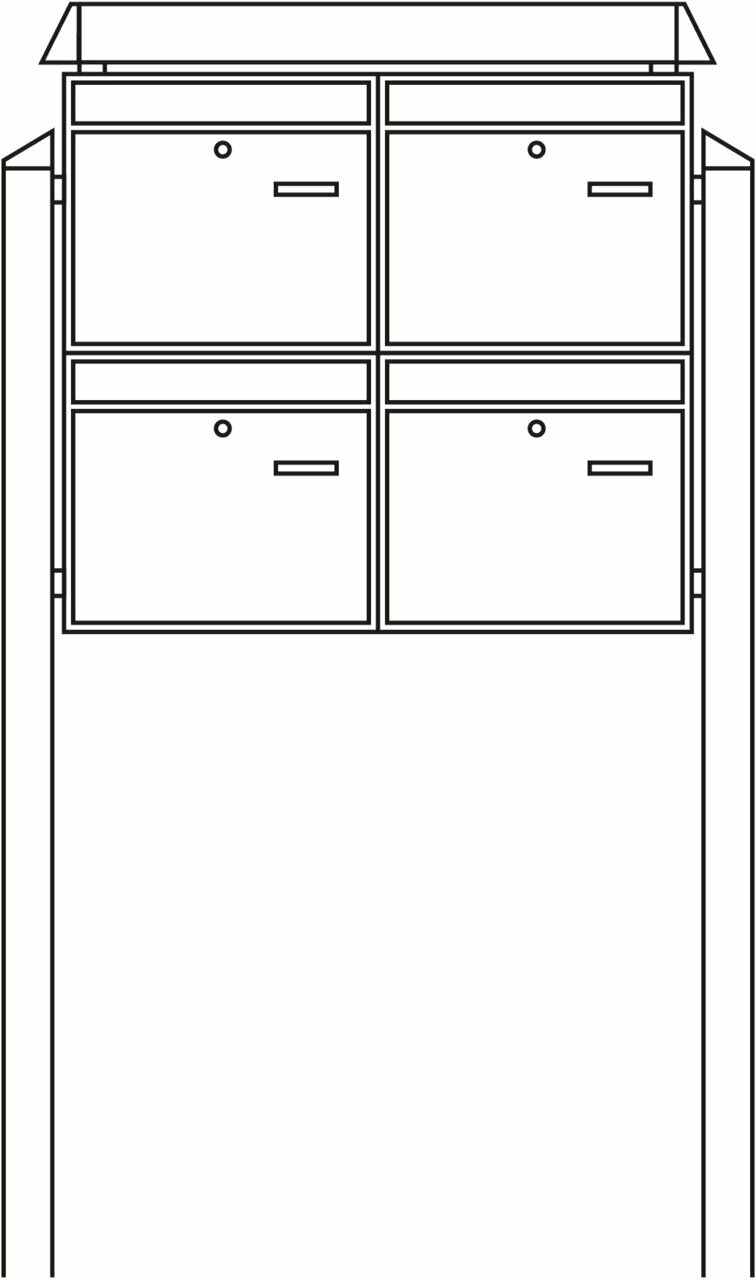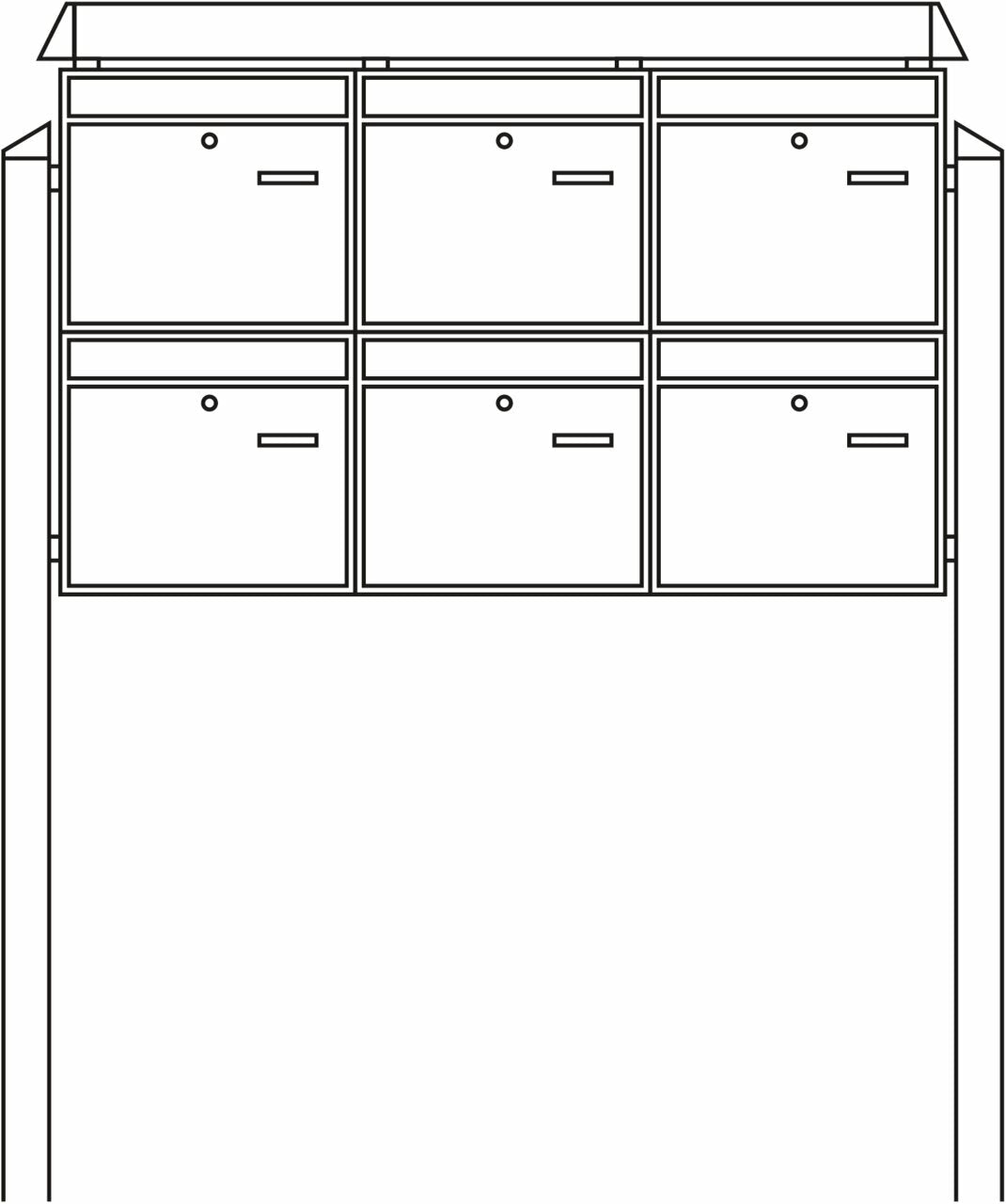 Mailboxes-Mailbox systems | TERZO-ANLAGE POTSDAM SI
Terzo-Anl.3 BK SI
Quantity: (per packaging unit):
pcs
The Terzo modular letterbox system in silver
With the Terzo letterbox system, we enable you to put together a free-standing and visually appealing letterbox system for your detached house or apartment building. The modern Terzo uprights, posts and roofs can be complemented with matching letterboxes in different sizes and colours.By purchasing the pre-configured Terzo set, you can conveniently access designs that have already been put together and get everything you need for your letterbox system in one delivery. The Terzo stand elements are made of high-quality powder-coated aluminium profile, which ensures a stable stand. They are protected from external influences and will therefore provide you with reliable service for a long time.The system set consists of three, four or six Potsdam model letterboxes in a classic silver finish. The Potsdam letterbox is fully galvanised and therefore resistant to wind and weather. As a convenience feature, the easy-care letterbox has a built-in opening stop. 
How to assemble your Terzo system with Potsdam letterboxes
The Terzo stands are designed to be firmly set in concrete in the ground - so your letterboxes are optimally stabilised. With the help of the assembly instructions, you can directly start attaching the letterboxes to the pre-drilled posts. And if you don't want to set your system firmly in concrete, additional feet are available for alternative ground mounting. These are made of extremely robust die-cast zinc.The fixing material and the cover caps are already included with the foot mounting. Please note that the foot must be mounted on a solid surface, e.g. concrete.
Tip for installing a letterbox system
Even though the Terzo system and the combined letterbox models keep your mail safe from wind and weather, we recommend that you do not expose them to permanent and direct weathering. For ideal durability, mount the letterbox system in a location that is protected from the weather. Please note the weather side when placing it.
• Briefkasten-Anlage Terzo mit drei Briefkästen Potsdam 877

• Die Briefkästen werden nebeneinander montiert

• Anlage in drei Farben erhältlich: Weiß, Siber und Anthrazit

• Modell Potsdam ist aus Stahl gefertigt, vollflächig verzinkt und hochwertig beschichtet

• Ständer und Dach sind aus hochwertig pulverbeschichtetem Aluminium-Profil gefertigt

• Die Briefkasten-Anlage besteht aus: 3x Briefkasten Potsdam (gelocht), 2x Pfosten Terzo V11, 1x Dach Terzo H14/115, 4x Montage-Set Terzo, 2x Montage-Set BK

• Zum Einbetonieren

• Mit Montageanleitung

• Höhe: 1501 mm, Breite: 1228 mm
Location (indoor/outdoor)
n.a.
Verpackungseinheit
1.00 pcs
Main material
Steel
Colour reference
painted
Insertion height mm
34,00 mm
Insertion width mm
333,00 mm
Opening stop
yes
Portrait/landscape format
n.a.
With name window
yes
Burglary protection
0*
With newspaper compartment
no
Insertion format (DIN...)
C4
Packaging width mm
0,00 mm
Packaging depth mm
0,00 mm
Type of packaging (carton, blister)
n.a.
Type of fixing material
s. Assortment list
Matching key blank
65 R