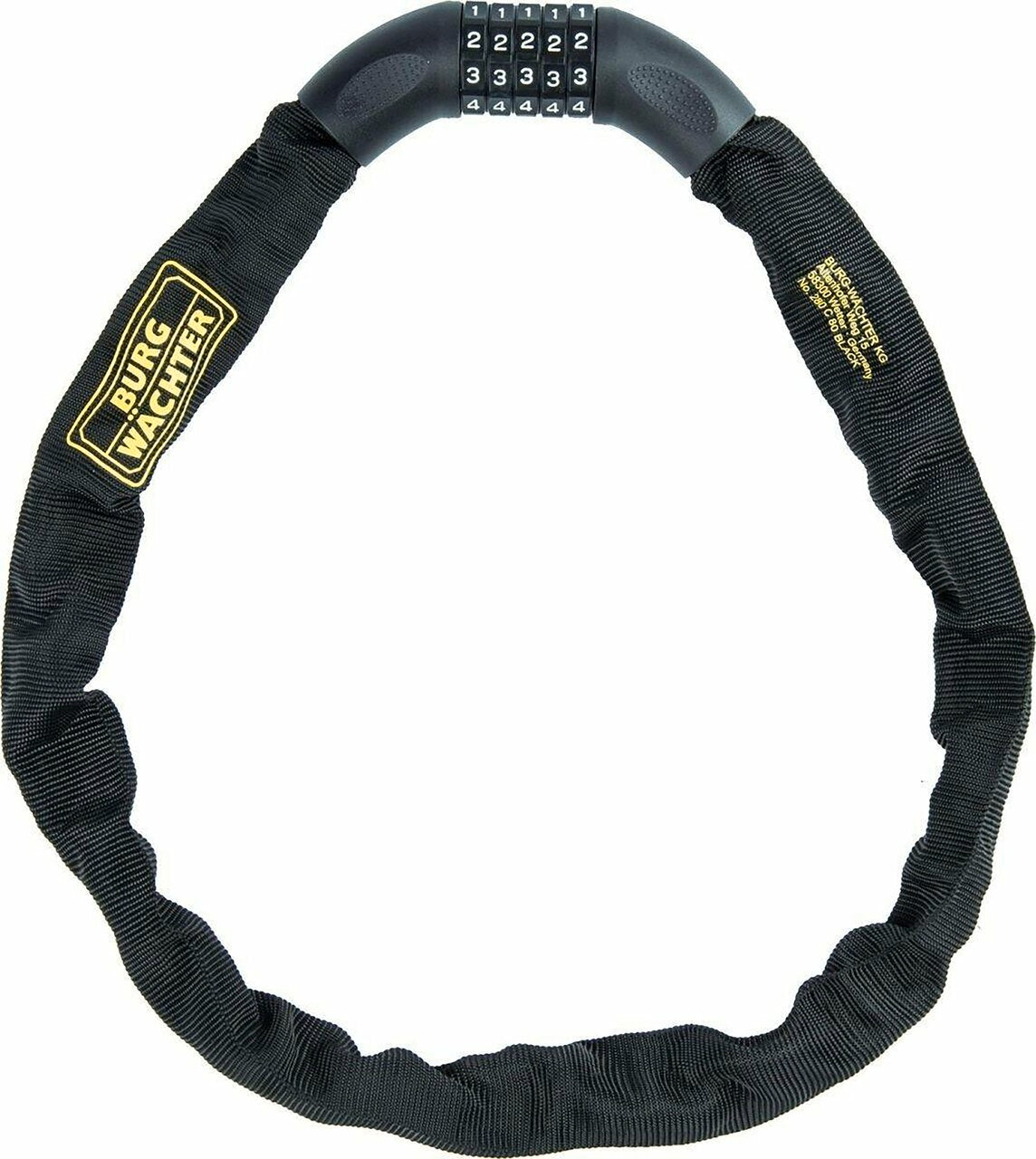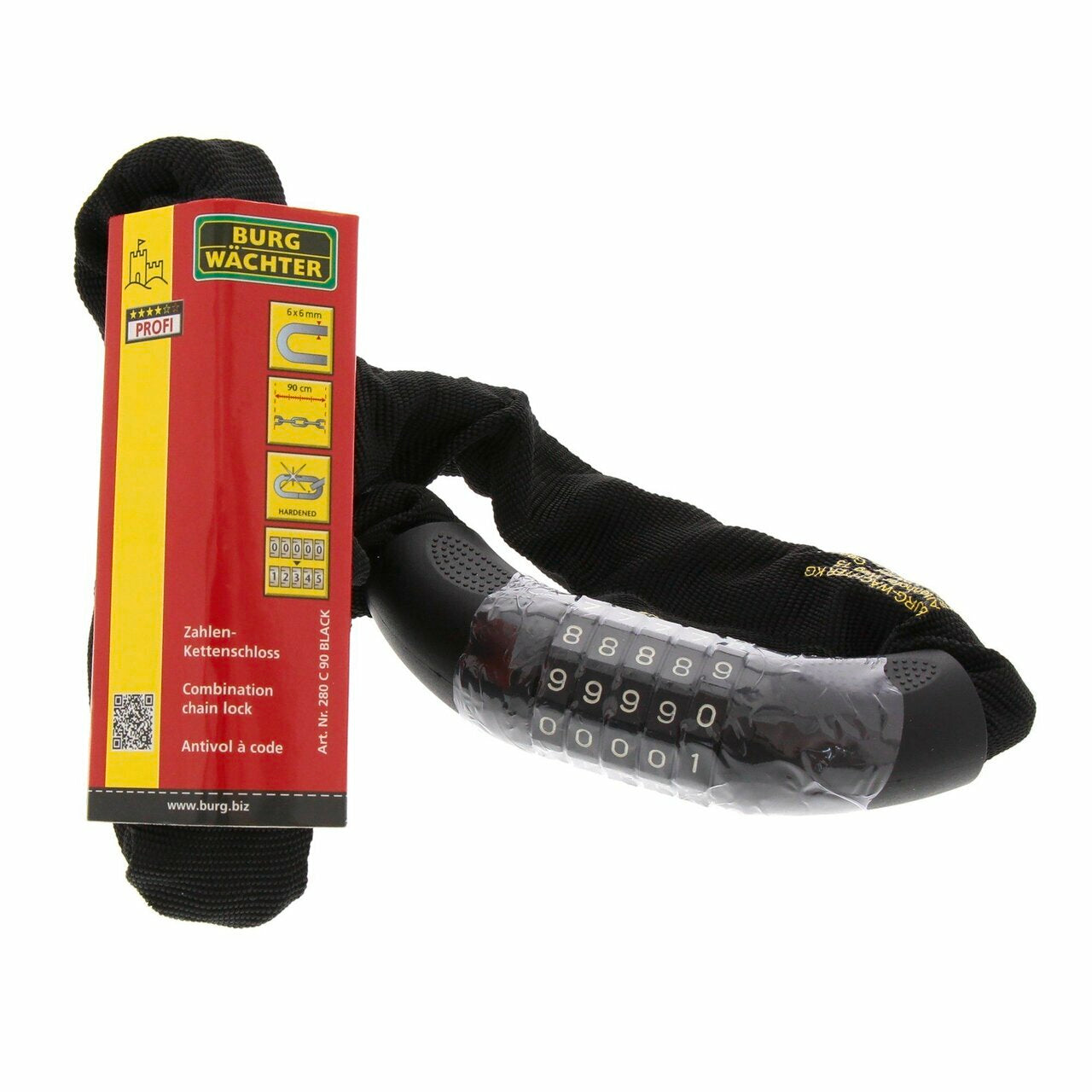 Seile-,Ketten-,Fahrradschlösser-Zahlenschlösser | 280 C 90 BLACK
280 C 90 BLACK
Quantity: (per packaging unit):
pc
Hardened square chain 280 C 90 Black with combination of numbers.
With your own code and without a key, you can protect your bike and much more in an extremely convenient and secure way.The hardened steel chain of the 280 C 90 Black is 6 mm thick and has a high-quality textile cover. This additionally protects the square chain from external influences such as the weather. The length of the chain lock is 90 cm and can therefore be used flexibly. Protect much more than just your bike. Motorbikes, garden tools and furniture and much more are also in good hands with this chain lock.With the combination lock, you can choose your own personal five-digit code (factory setting 0-0-0-0-0).
• hardened square link chain
• high quality textile sleeve
• 6 mm squared
• resettable combination
Location (indoor/outdoor)
n.a.
Product outer depth
900,00 mm
Verpackungseinheit
5.00 Stk
Weight
0,884 kg
Rope, chain length
90,00 mm
Rope, chain diameter
6,00 mm
Main material
Steel
Incl. fixing material
no
Packaging width mm
0,00 mm
Packaging depth mm
0,00 mm
Type of packaging (carton, blister)
Cardboard sleeve
Matching key blank
OUTDATED