Security for data and medicines
Safes for the storage of controlled substances & medicine
Secure Storage for controlled drugs & medicine
Pharmacies, doctors, clinics and care facilities have to meet strict requirements with regard to the storage of medicines with a safe meeting resistance grade 0 or higher according to EN 1143-1 required.
BURG-WÄCHTER offers safes that comply with the "Guidelines on measures to secure controlled substances" outlined by the Federal Institute for Drugs and Medical Devices (BfArM).
Secure Storage
prescribes that every participant in narcotics traffic must store the narcotics in his possession separately and secure them against unauthorised removal.
At least safes with resistance grade 0 according to EN 1143-1 are required for this purpose.
Securing medicines on the move
Protect medicines from unauthorised access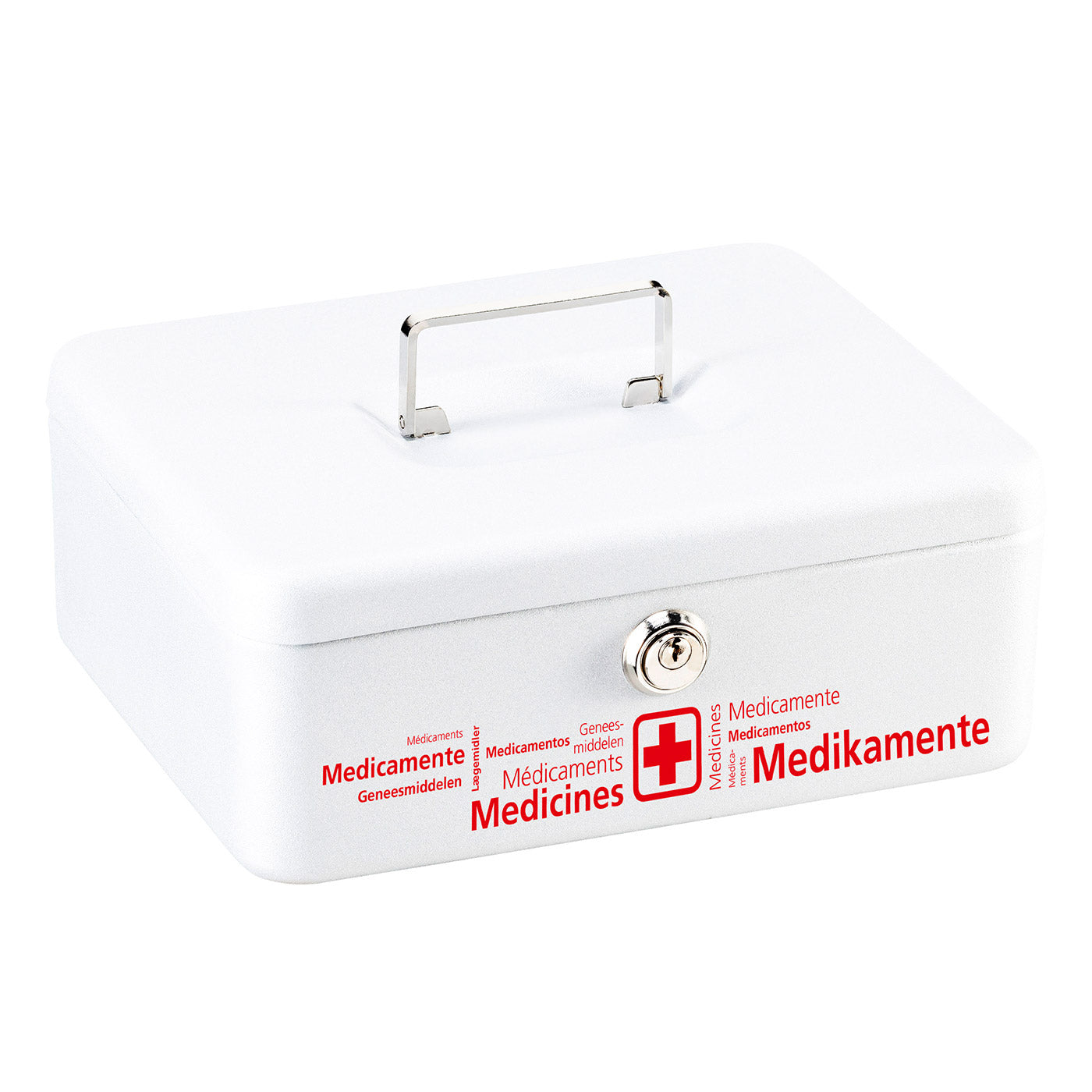 Practical & Safe
Security is extremely important when storing drugs. BURG-WÄCHTER's cash boxes come in handy as they securely prevent access to less sensitive medicines which should also be secured against unauthorised access.