Thermal imaging cameras: seeing through in the dark
The thermal imaging camera generates images based on the thermal radiation emitted by objects, vehicles or people. Therefore, these cameras work even in complete darkness and provide images even in difficult visibility conditions, allowing you to detect suspicious activity at an early stage and take appropriate action. You do not need any additional lighting for this. Thus, monitoring by a thermal imaging camera is possible in 24/7 operation.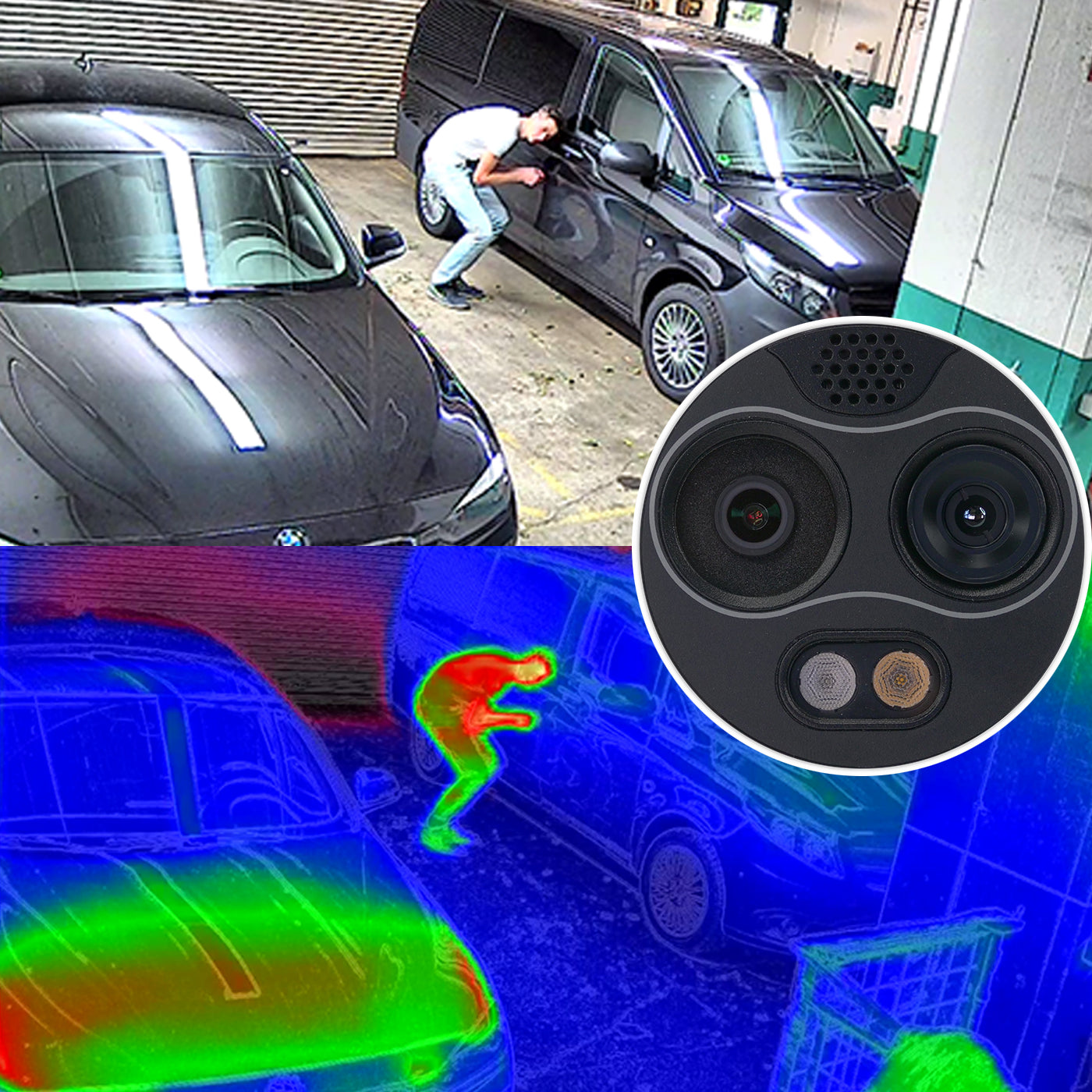 Hybrid thermal imaging cameras
Hybrid offers double safety
Hybrid thermal imaging cameras have two sensors. One sensor for real images and another for thermal images. This makes it possible to detect alarms at an early stage via the thermal image and to verify them via the real image. To support this, the integrated LED white light spotlight or, via the integrated alarm outputs, lighting can be switched on. This is a deterrent and reliable prevention! Cameras of the BWWC/SWC series can also automatically play event-dependent voice announcements via integrated loudspeakers. This could be, for example, a request to leave the premises when a person is detected or a combination of flashing lights and siren sounds when a vehicle is detected.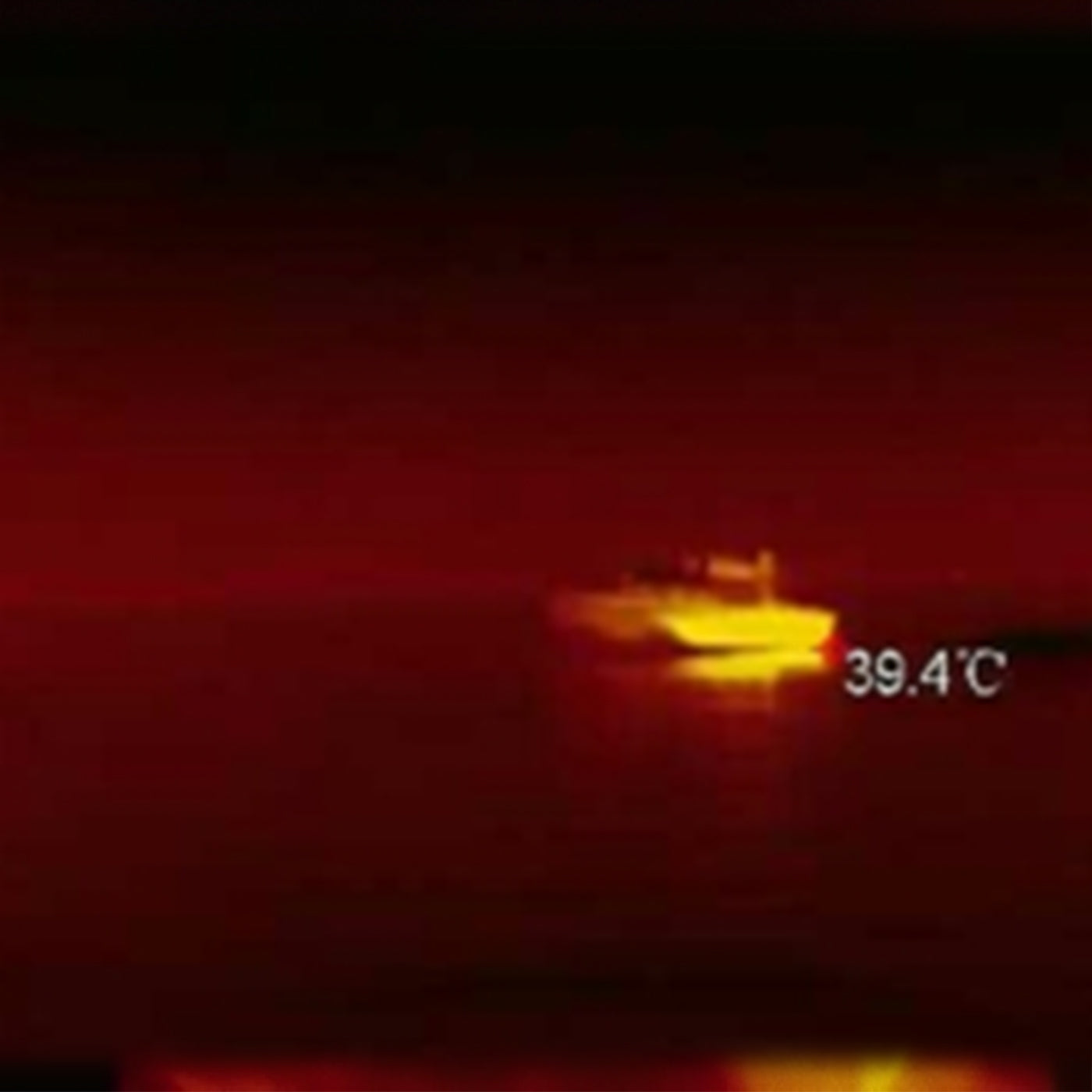 Well protected with infrared
The thermal imaging camera works, in contrast to the conventional camera, with the reception of infrared radiation. Based on the wavelength of the rays, temperatures can be tapped and imaged. Warmer objects such as people located within the image can thus be detected by the thermal imaging camera even in complete darkness. Even adverse conditions such as smoke, fog, dust or haze do not limit the function of the thermal imaging camera and allow it to be used in different environments. This technology is not only used by the military or at airports to protect runways against animals and people, but also for monitoring companies. Hybrid systems (thermal and real images in one camera) are particularly suitable for this purpose.
Increased safety due to thermal imaging camera with temperature measurement
Thermal imaging cameras with temperature measurement enable remote maintenance of transformers, motors and robots, as well as monitoring of machinery and equipment. Wear and tear is thus detected at an early stage and maintenance costs and downtimes are minimized.

As an early warning system, these cameras are also used in sensitive installations where unintentional high heat can occur, possibly resulting in a fire hazard. E.g. wood storage, recycling plants, bio-compost & gas plants.
Buy a thermal imaging camera? We will gladly advise you
If you want to buy a thermal imaging camera, but are not yet sure which model is best suited for your purposes - feel free to contact us. Our experts will be happy to advise you on the advantages and disadvantages of the various systems and find you a thermal imaging camera in the usual BURG-GUARD quality. We will make sure that you buy the right thermal imaging camera in any case. Just give us a call or write to us!