Protection high²! The Dual-Safe safe from BURG-WÄCHTER
THE DUAL-SAFE IS THE IDEAL SAFE FOR PRIVATE AND COMMERCIAL USERS.THANKS TO THE COMBINATION OF CERTIFIED BURGLARY PROTECTION AND FIRE PROTECTION.
Valuables, documents and treasured possessions need to be stored safely and centrally at all times. That's why a safe is exactly the right place to store them. Especially if the safe, like the Dual-Safe models, offers certified fire protection in addition to certified burglary protection.
Geprüfte Sicherheit für Ihr Wertvollstes
ECB-S certified
The Dual-Safe security cabinet has type-tested security monitored by the ECB with certification valid throughout Europe.
S2 Safety level
The Dual-Safe safe series fulfils the requirements of security level 2 according to DIN EN 14450, guaranteeing a high level of security for your most valuable possessions.
Fire resistance according to LFS 30
This means that your papers are protected against fire for 30 minutes in the Dual-Safe.
The use of fire protection material in accordance with DIN 4102 in combination with composite insulation in front of the door leaf as thermal protection for the lock and boltwork guarantees fire resistance LFS 30 in accordance with DIN 15659.
You have the choice - just not when it comes to security
The Dual-Safe safe locks
Armoured safety double-bit lock
The armoured security double-bit lock from Dual-Safe is, of course, VdS-tested class 1. It is also ECB-certified and complies with EN 1300 class A. It offers 9 tumblers and 1 million different lockings. We deliver two keys from the factory.
SecuTronic electronic code lock with fingerprint sensor
Our SecuTronic safe electronics with illuminated touch control panel, graphic display and fingerprint sensor is, of course, also ECB-certified according to EN 1300 class A and is the only certified electronic combination lock that offers convenient opening with fingerprint only or optionally with a numerical code. You can easily program the lock of the Dual-Safe yourself and have 1 million setting options.
The electronics have security extras such as an opening delay (max. 99 min) and locking times.
Exclusive
Certified comfort opening
Open the Dual-Safe only with your fingerprint. Only at BURG-WÄCHTER can you open the electronic lock with your unique fingerprint alone. Unique, convenient, fast - and secure!
Double safety
The Dual-Safe offers certified protection twice over: certified theft and fire protection. Don't settle for less.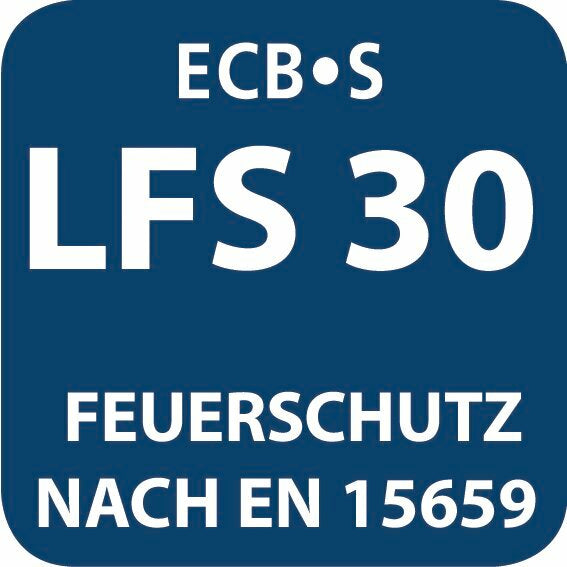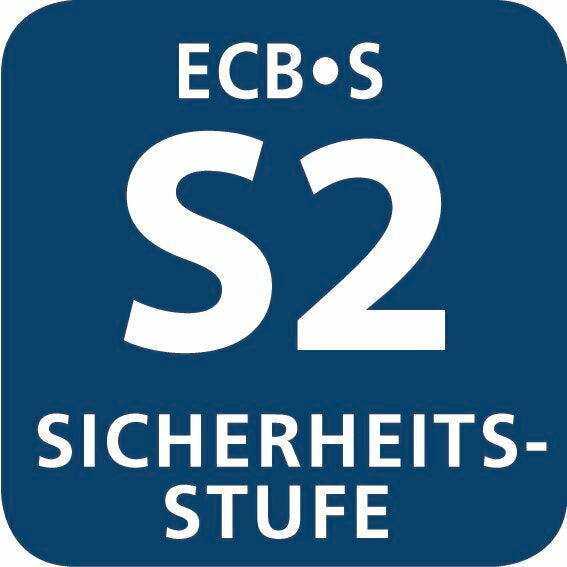 Certified fire protection
The Dual-Safe offers tested fire protection. The fire resistance LFS 30 according to EN 15659 guarantees 30 minutes of fire protection for paper. This means: In the event of a fire, your papers are protected in the safe for at least 30 minutes! For this purpose, the safe is equipped with high-quality fire protection material according to DIN 4102 and composite insulation in front of the door leaf as thermal protection for the lock and boltwork.
Certified theft protection
Security level 2 guarantees tested security for your valuables. This is ensured by a double-walled construction, internal hinges and lateral locking by strong 25mm round bolts plus sliding bolt with puncture protection at the top.
Space requirement
The Dual-Safe is available in three sizes. Check in advance which size you need. If in doubt, choose one size larger. In the course of time, there are usually more and more things that you want to keep safe.
Soothing
Insurance cover
Even the best safe does not offer 100 % protection. It is all the more reassuring that the dual safe is recognised by insurance companies for high minimum insured values.