The right bike lock for your needs
Security for your bike - bike locks from BURG-WÄCHTER
The joy and freedom of cycling
Cycling has increased in popularity and is used more for pleasure activities or as an economical travel option to and from work.
Modern e-bikes make it fun to cover longer distances with little effort. In many cases, bicycles are promoted by companies. The prices of bikes are rising and so is the willingness to spend more. Therefore, it is all the more important to secure your bike against loss. BURG-WÄCHTER offers a variety of locks and accessories to secure bicycles.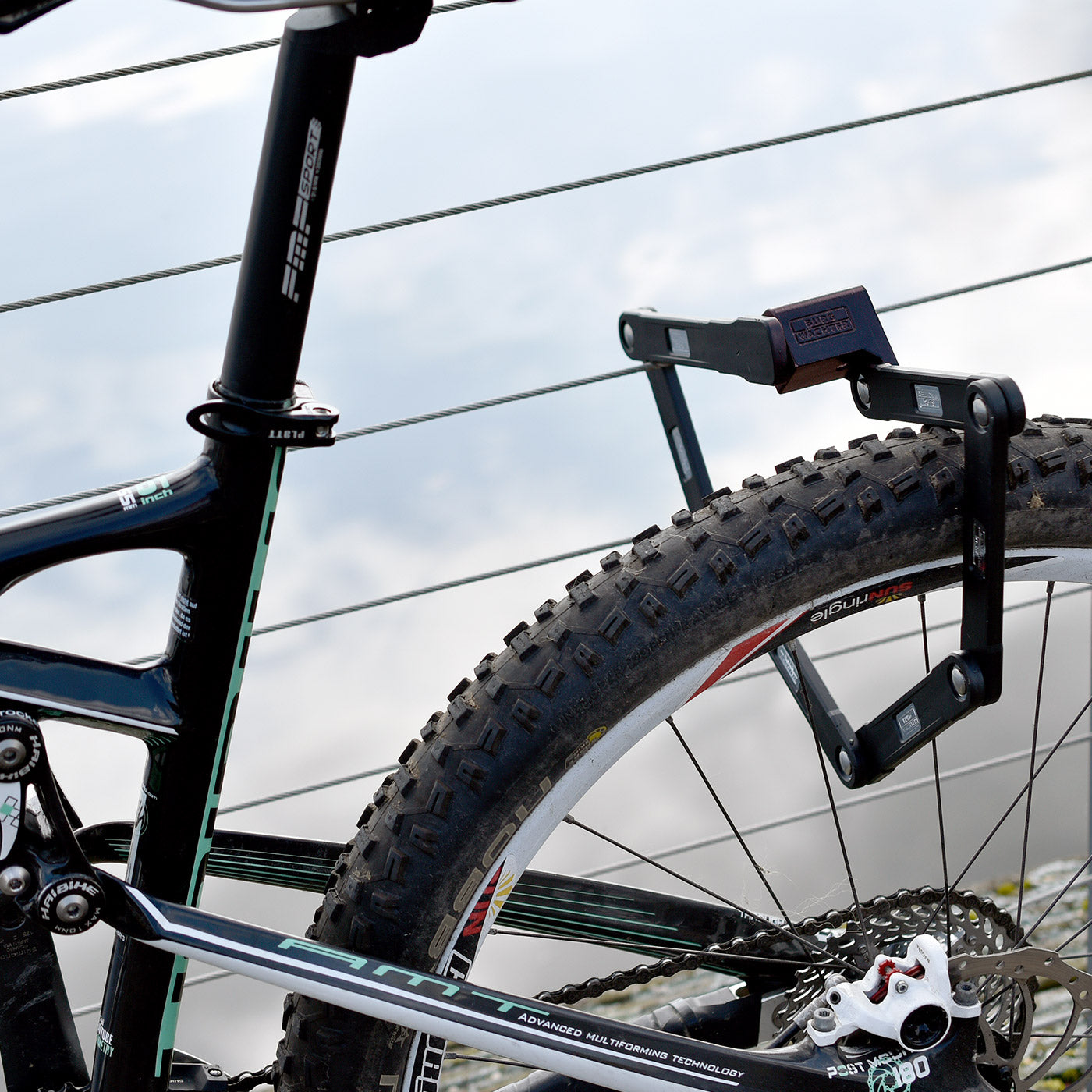 Robust security you can fold away and easily store
Use this text to share information about your brand with your customers. Describe a product, share announcements, or welcome customers to your store.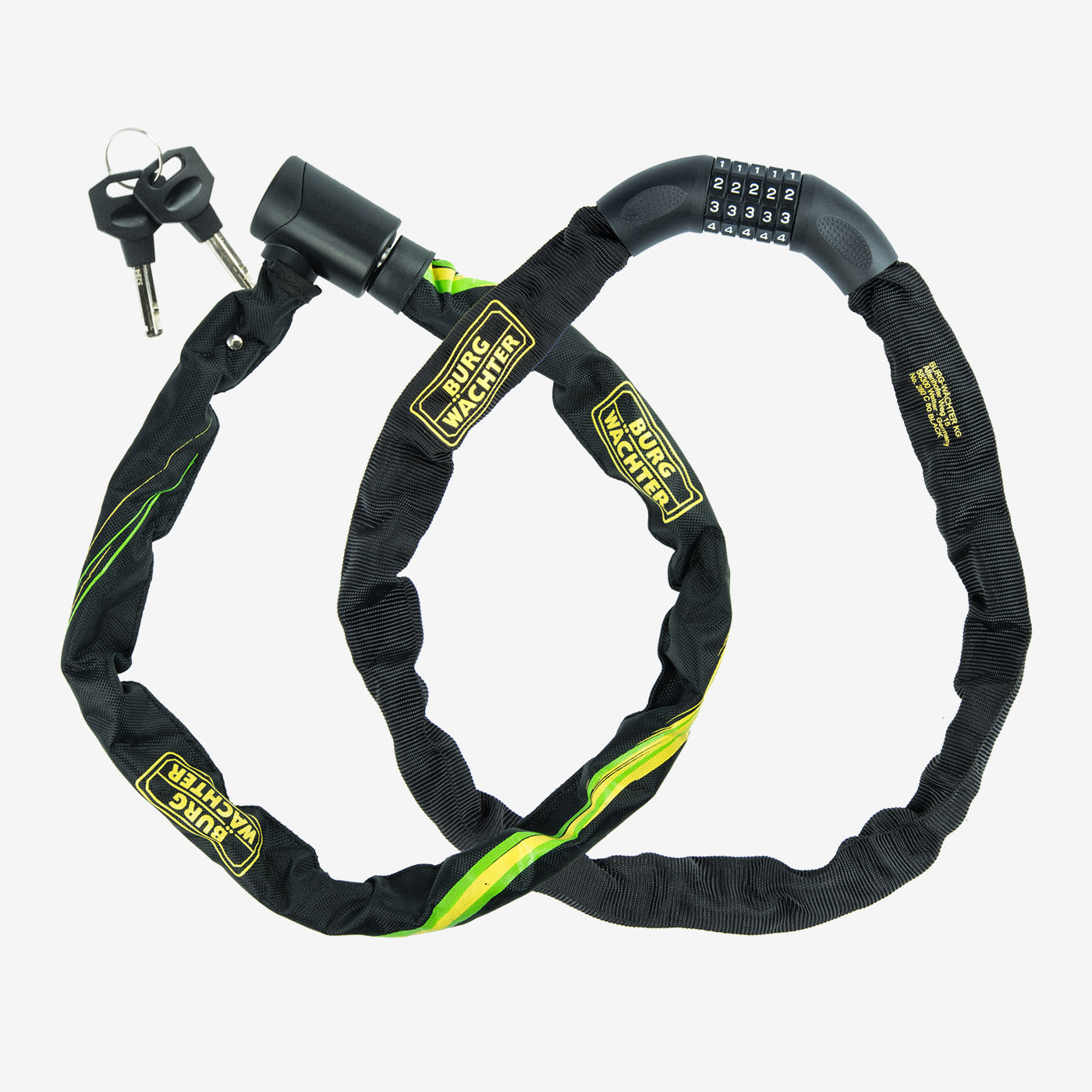 Key or Combination
BURG-WÄCHTER offers a wide selection bike locks to choose from. There are two opening options; key operated or combination without compromising on security.
Coil cable bicycle locks are available with 3, 4 or 5 digits allowing you to set your own personal code. Some models have integrated lighting, this allows you to set the code even in poor light, making them practical in the dark or at night time.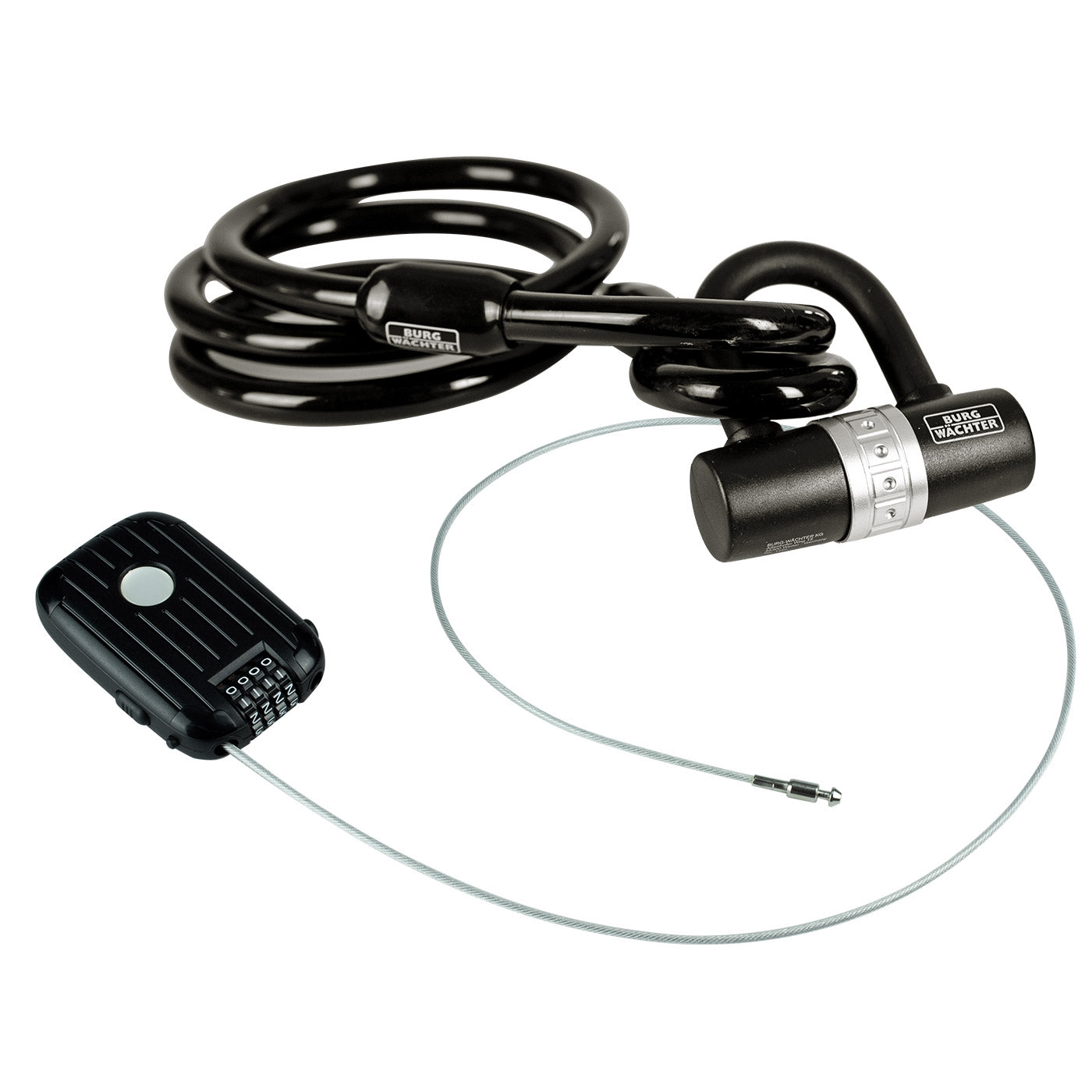 Security for your accessories
Bicycles, scooters and motorbikes need to be protected against theft, but motorbike helmets and other accessories are equally as important.  BURG-WÄCHTER offers a range of practical cable locks etc to suit your needs.
Motorcycle Security
BURG-WÄCHTER provides tested and approved security solutions for motorcycle and scooter needs. The range offers chains, padlocks and ground anchors which are an excellent choice for securing high value items. Keeping your bike safe and secure with quality products that are easy to use, and provide peace of mind when both at home, or on the next adventure.