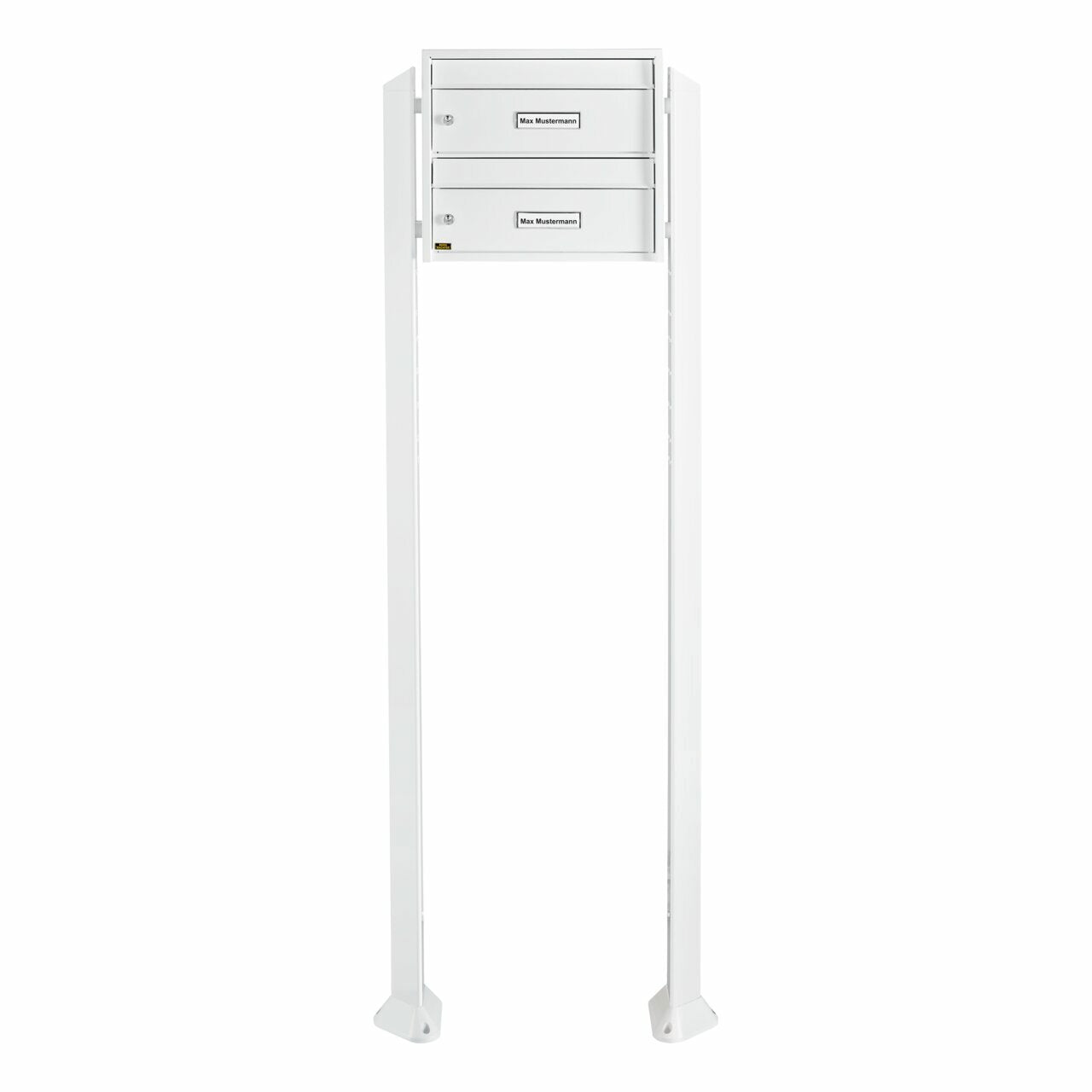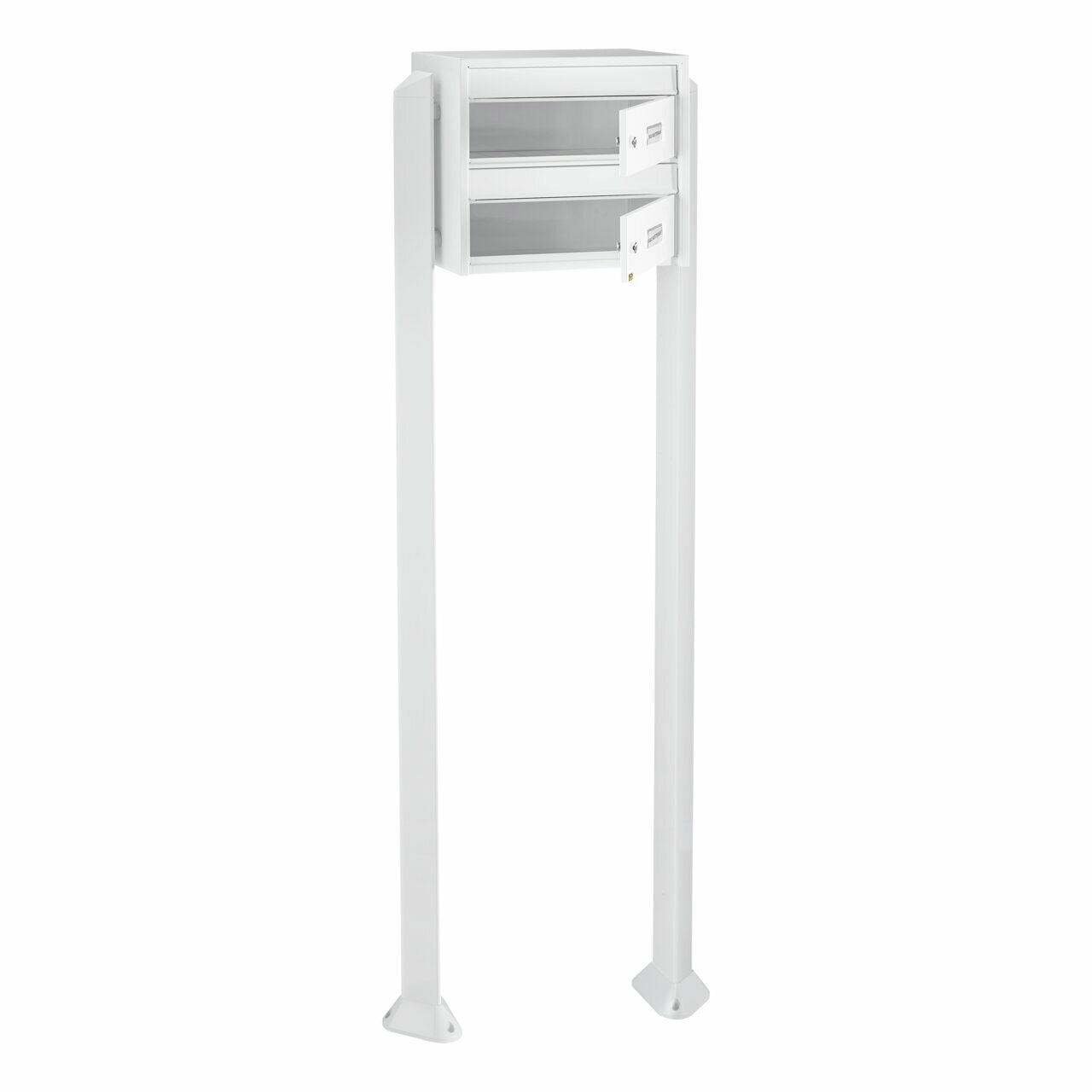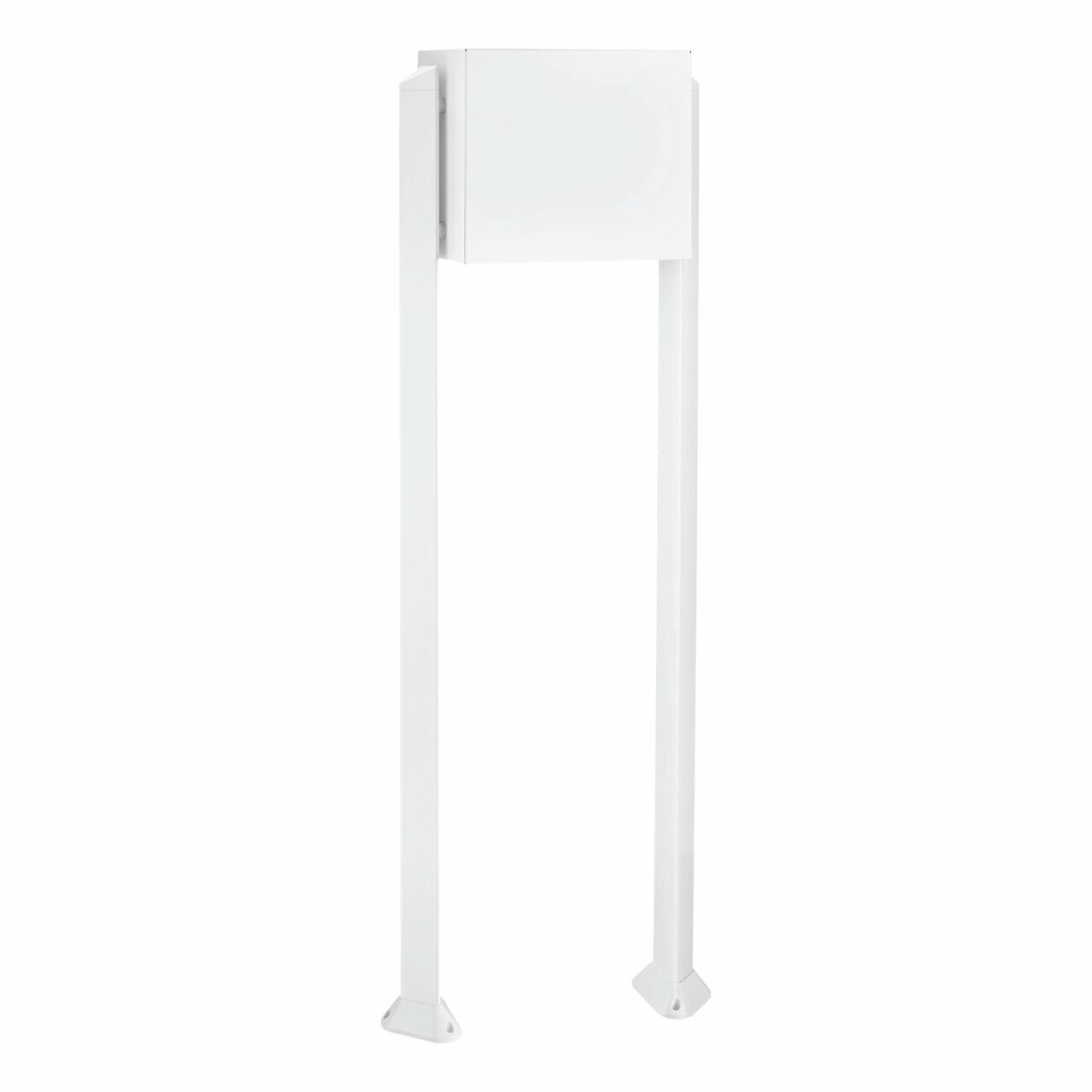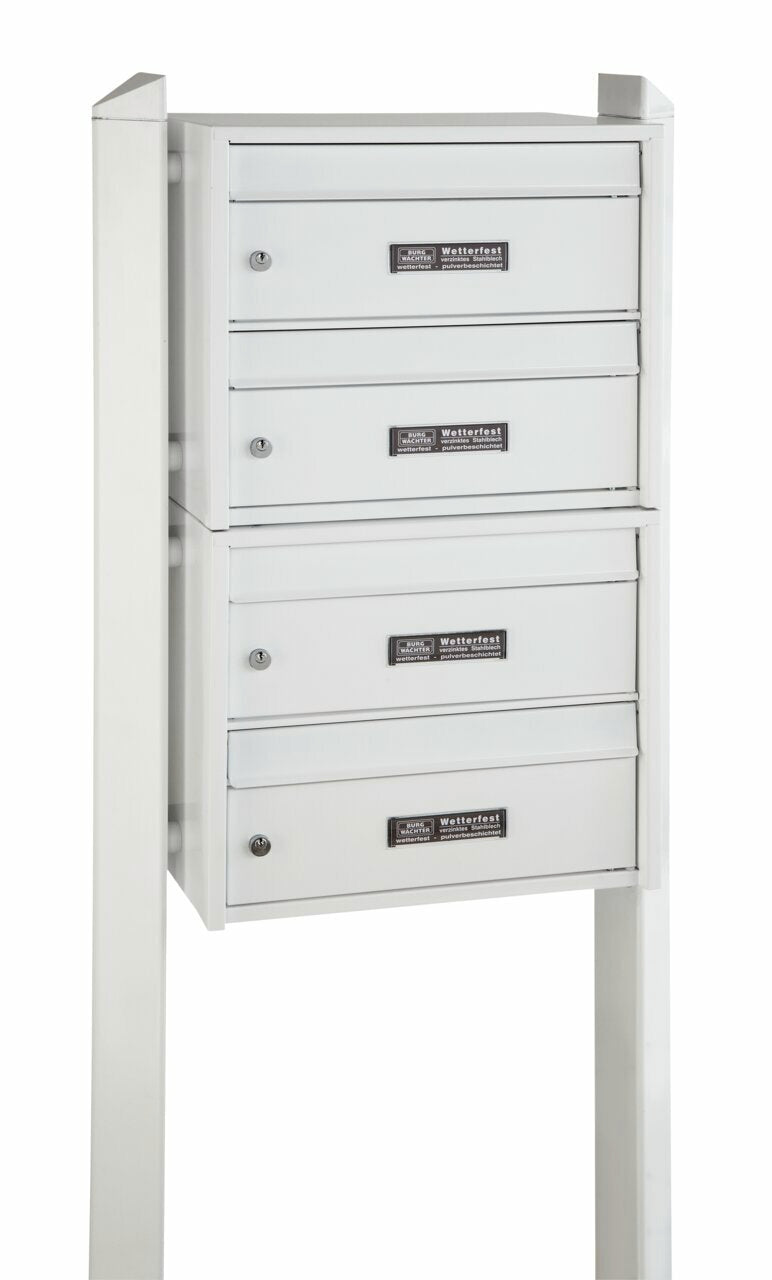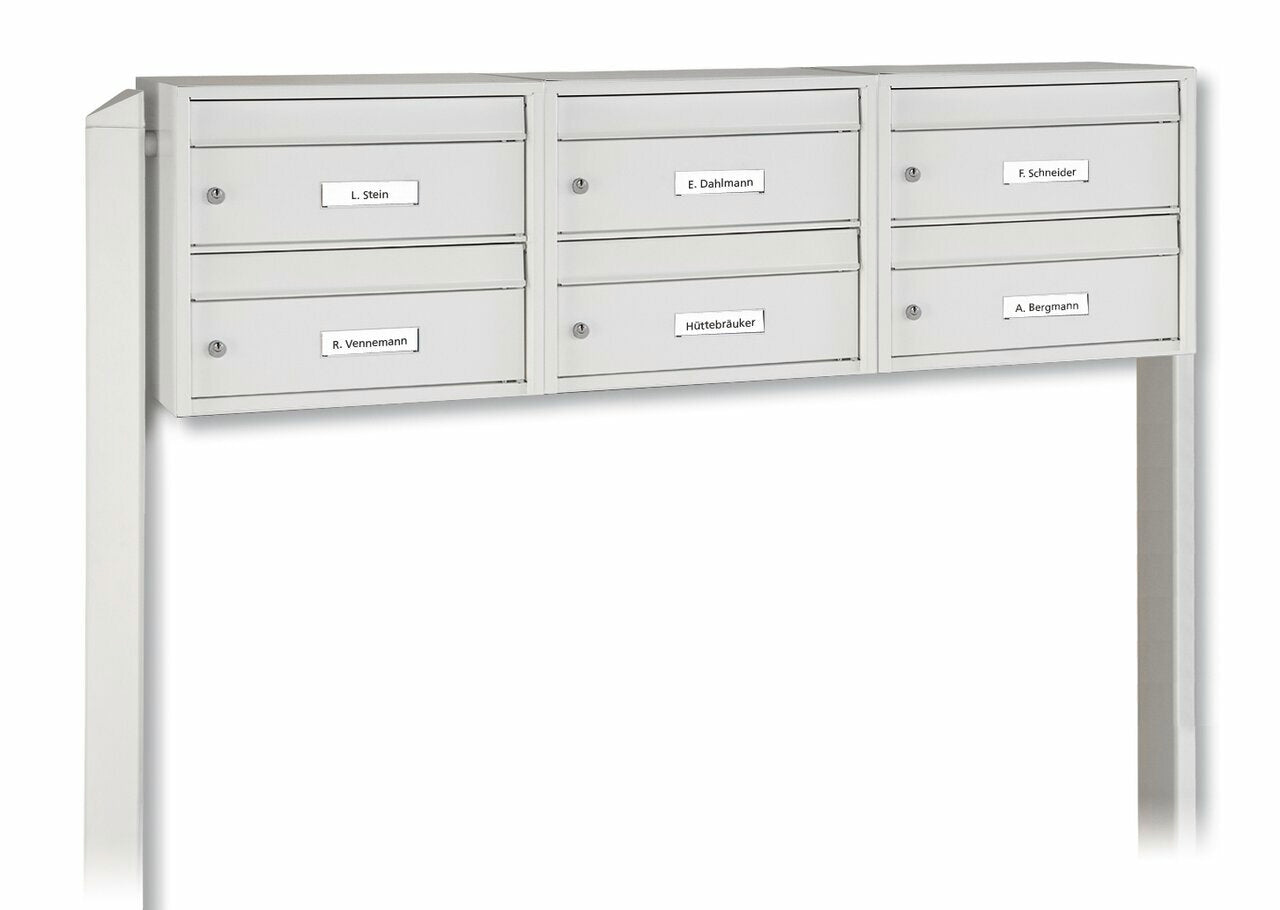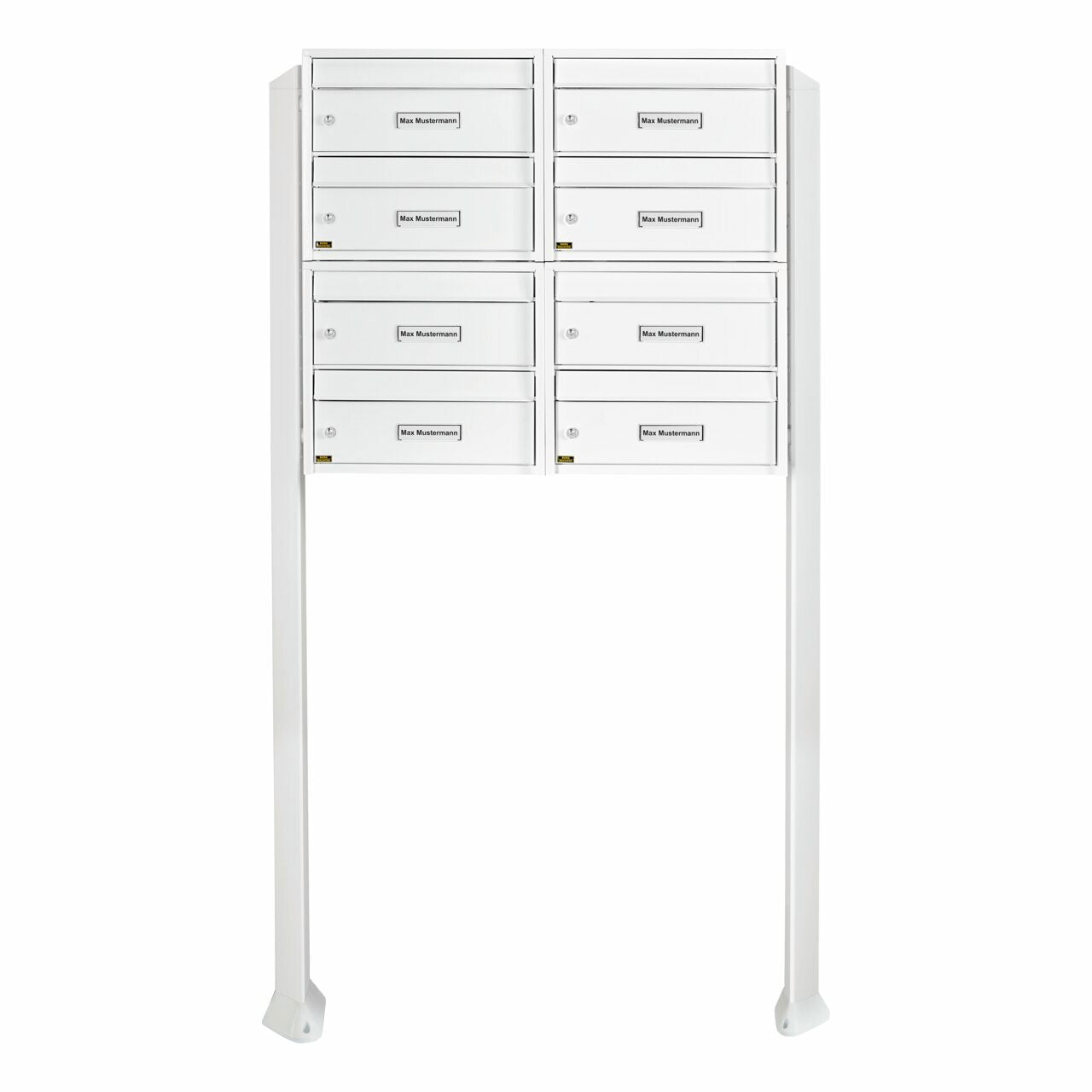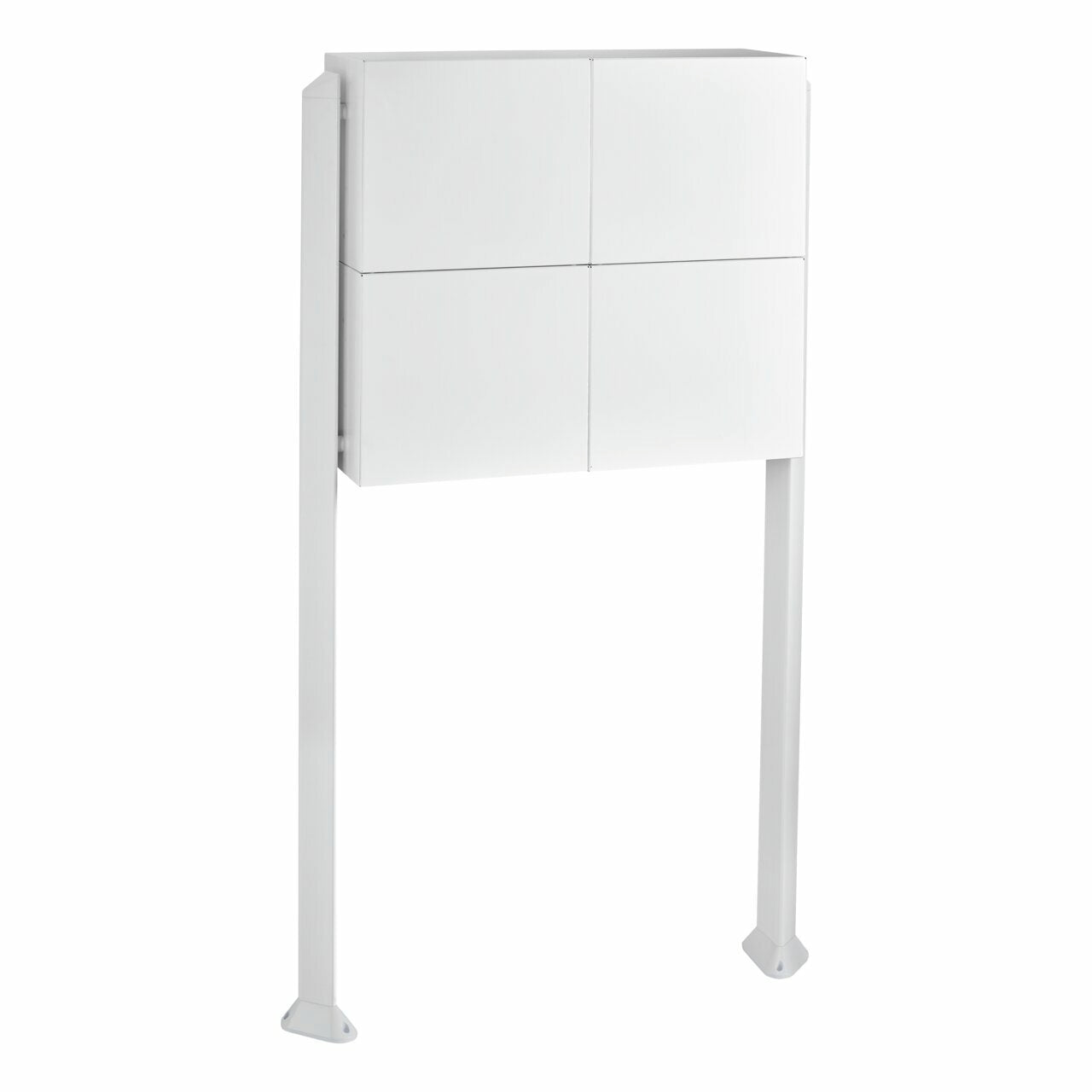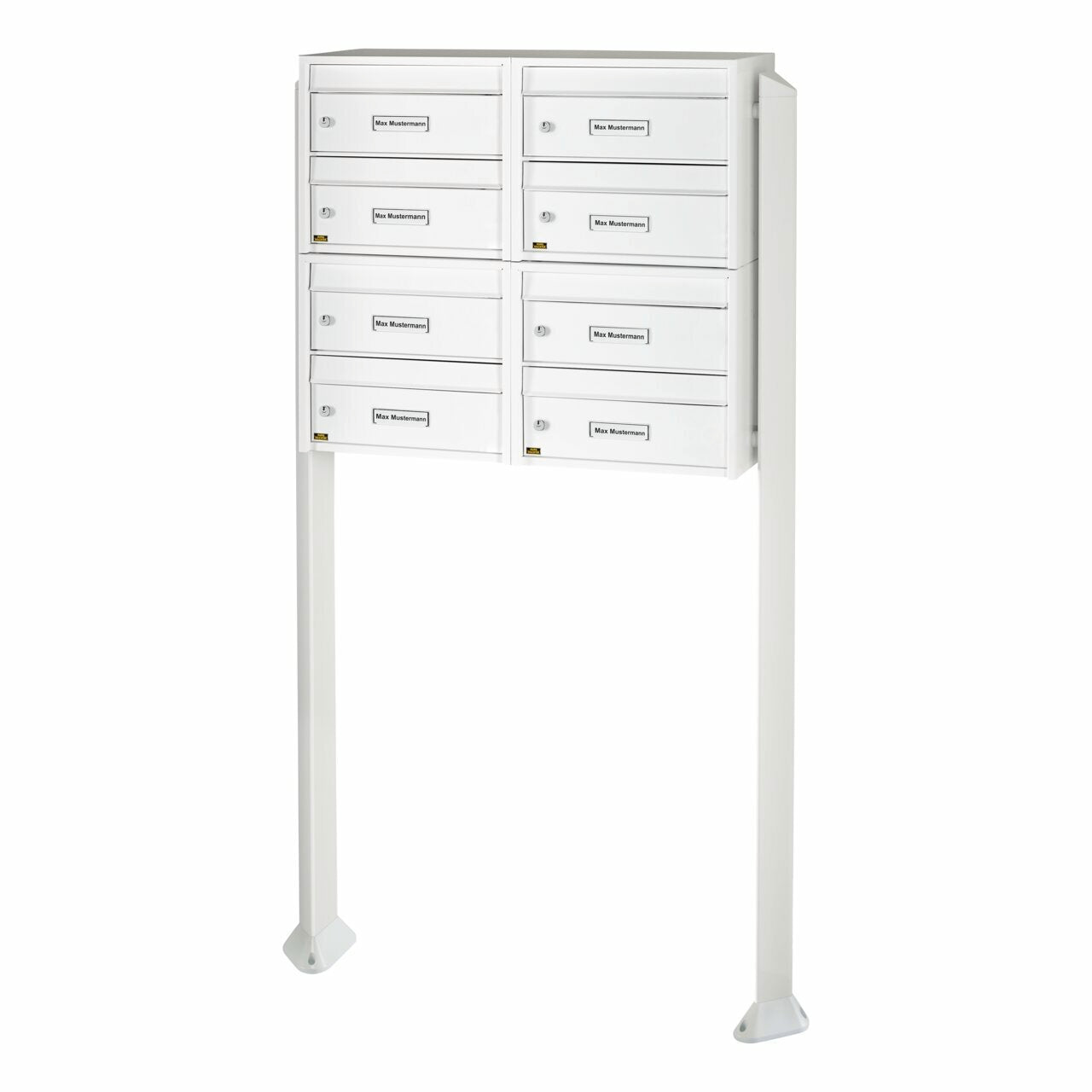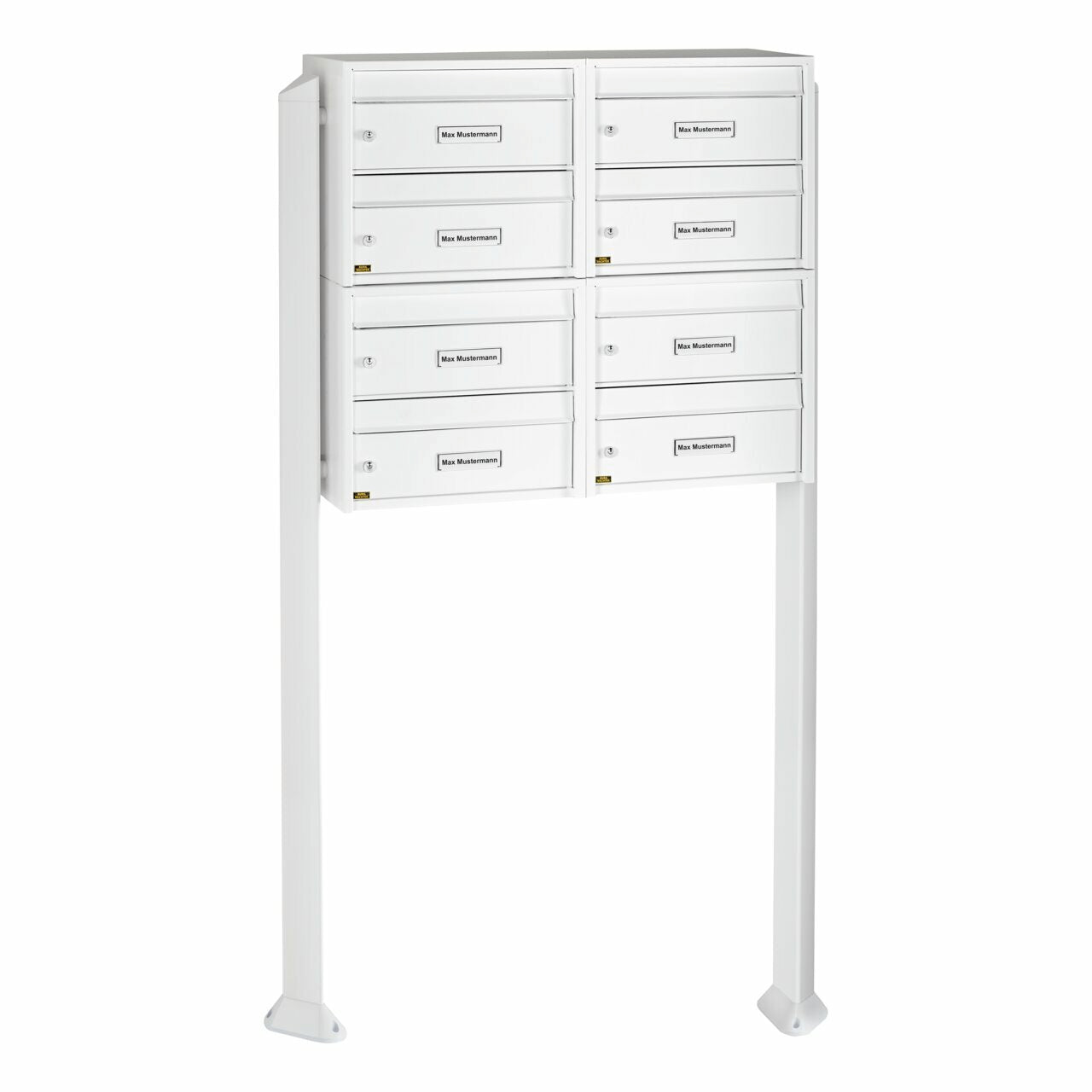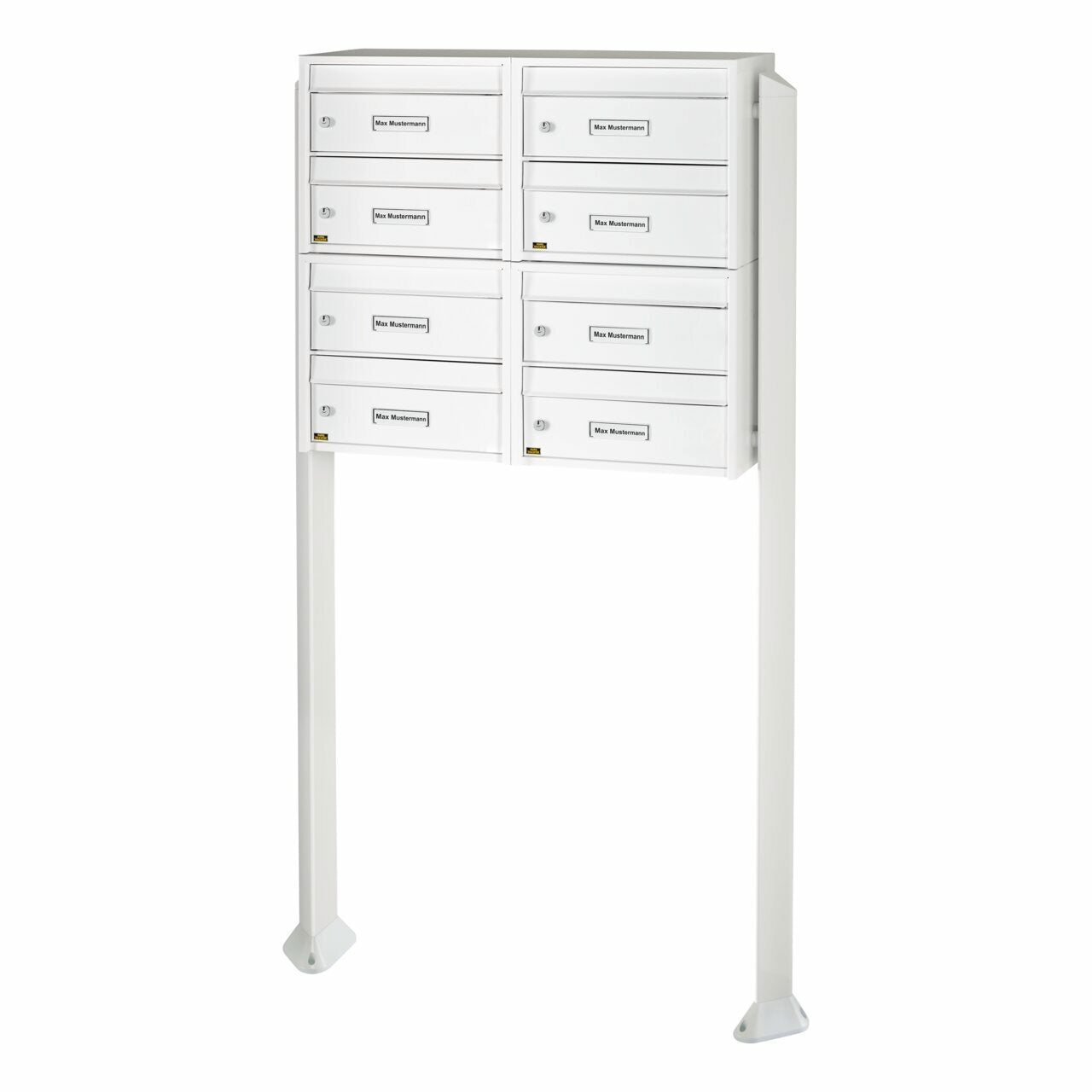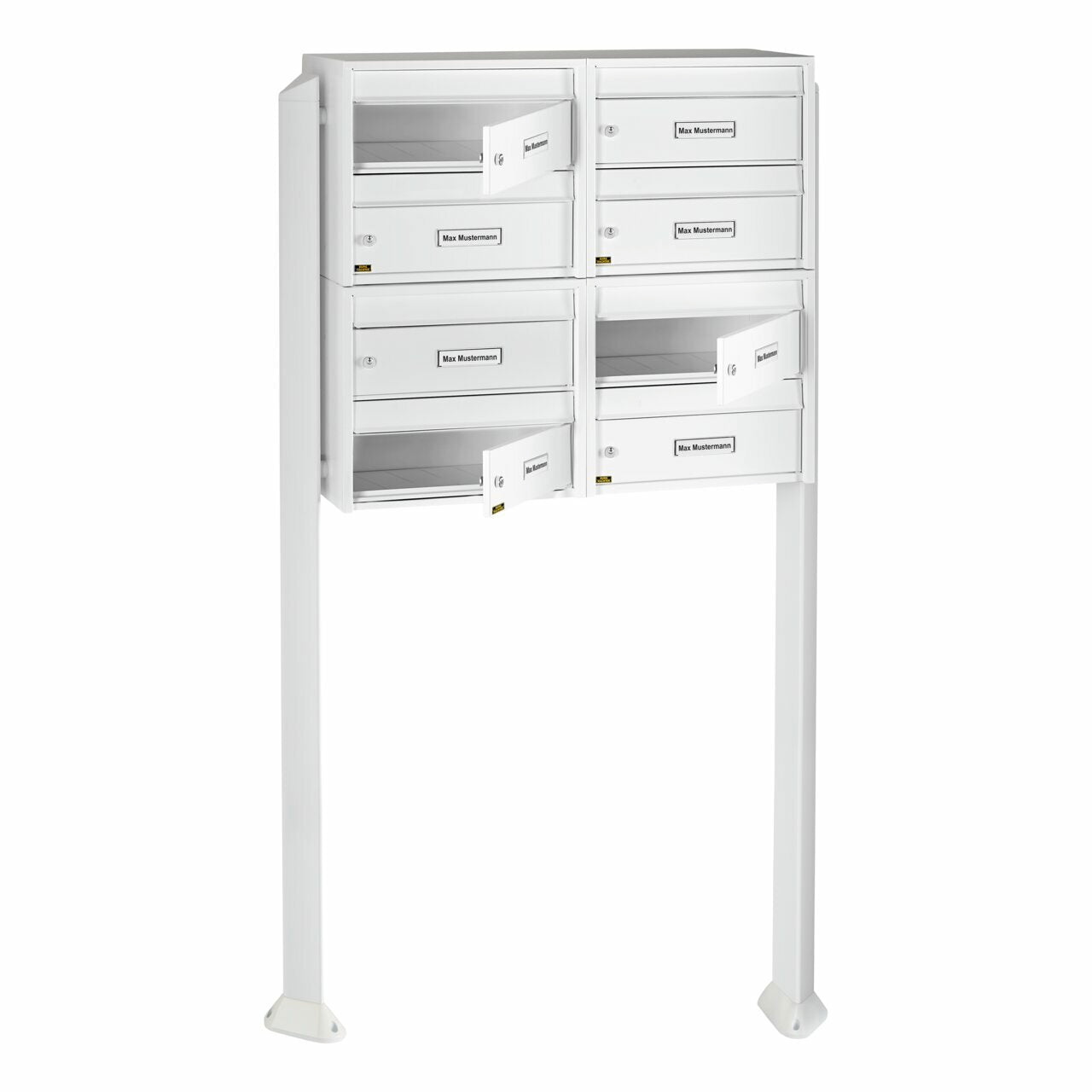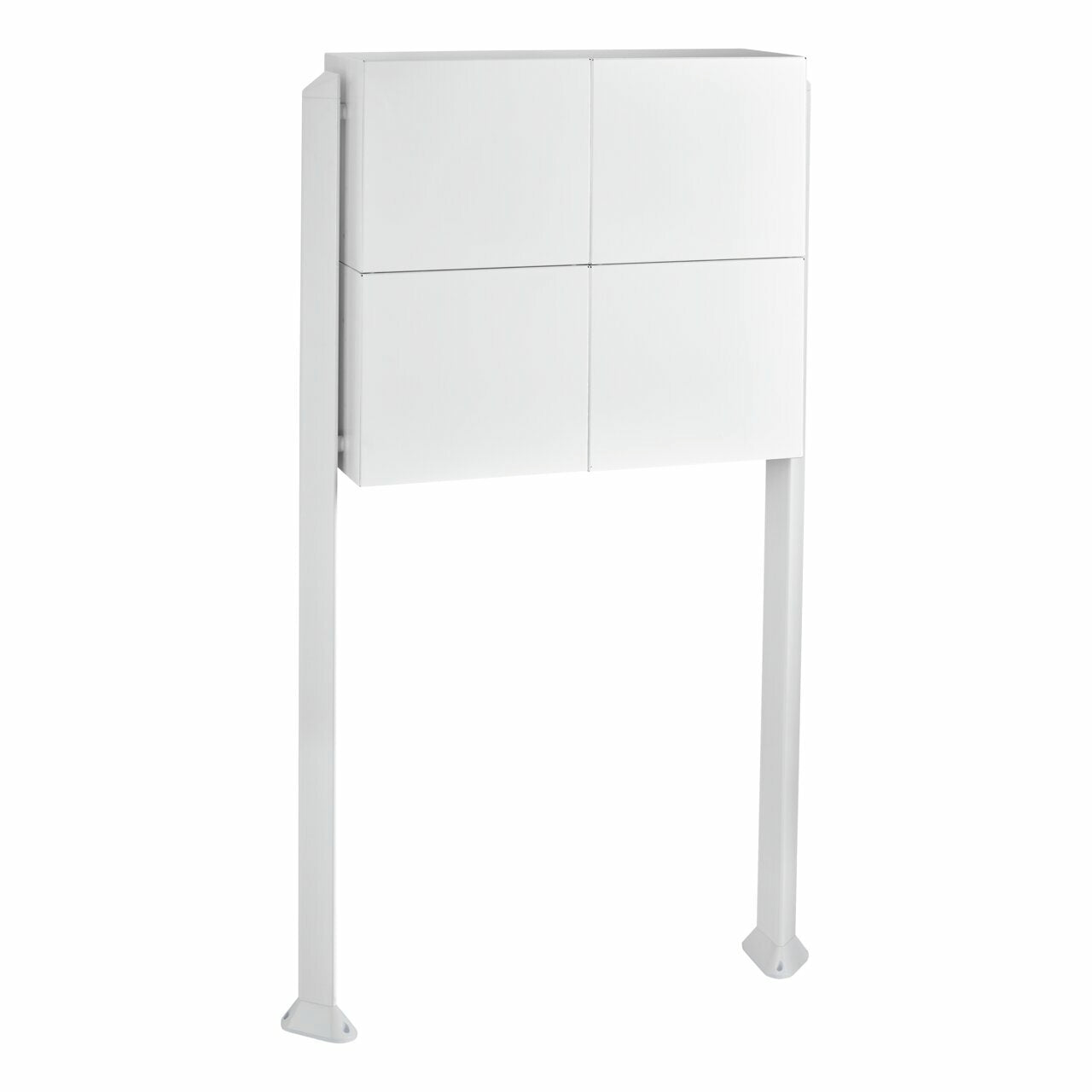 Briefkästen-Briefkastenanlagen | DUAL-FRONT W
Dual-Front white 1 BK
The 2-in-1 letterbox Dual in white as a letterbox system
The letterbox for two users: The Dual with comfort depth in white offers plenty of space and is also perfectly suited for integration into letterbox systems. It can be optimally combined with the Terzo stands in different variants. Whether one, two, three, four or six models. This means that the Dual Front can be used as a system by up to twelve parties in an apartment building or multiple dwelling. The required installation material is of course included in the delivery of the system set of your choice.The Dual is made of fully galvanised sheet steel and protects your mail inside. The Terzo stand elements are made of high-quality powder-coated aluminium profile in a corresponding colour, which ensures a stable stand. All components are well protected from external influences and thus provide you with reliable service for a long time. 
Easy assembly, comfort depth
The Dual offers two interior compartments for two users. The comfort depth offers plenty of space and makes removing your mail particularly pleasant. Prepared for system mounting, the holes for mounting are already provided - making self-assembly even quicker and easier. The necessary mounting material is of course included in the delivery. The DIN C4 insertion format also allows for the delivery of larger envelopes. The Dual letterbox complies with the European standard (EN 13724).
How to mount your Dual system on the Terzo stands
The Terzo stands are designed to be firmly set in concrete in the ground - so your letterboxes are optimally stabilised. With the help of the installation instructions, you can start mounting the letterboxes directly on the pre-drilled posts.And if you don't want to set your system firmly in concrete, Terzo stand feet are also available for alternative floor mounting. These are made of extremely robust die-cast zinc. The fixing material and the cover caps are already included with the foot mounting. Please note that the foot is mounted on a solid surface, e.g. concrete.
Tip for installing a Dual letterbox system
Even though the Terzo system and the combined letterbox models keep your mail safe from wind and weather, we recommend that you do not expose them to permanent and direct weathering. For ideal longevity, mount the letterbox system in a location that is protected from the weather. Please note the weather side when placing it.
• Letterbox system Dual Front with one letterbox Dual (for two users/households)
• System available in three colours: white, silver and anthracite
• Dual model is made of steel, fully galvanised and with a high-quality coating
• Stands are made of high-quality powder-coated aluminium profile
• The letterbox system consists of: 1x Dual letterbox, 2x Terzo V11 posts
• For setting in concrete
• With assembly instructions
• Height: 1372 mm, width: 550 mm
 
Location (indoor/outdoor)
n.a.
Verpackungseinheit
1.00 Stk
Main material
Steel
Colour reference
lackiert
Insertion height mm
32,00 mm
Insertion width mm
356,00 mm
Opening stop
no
Portrait/landscape format
n.a.
With name window
yes
Burglary protection
0*
With newspaper compartment
no
Insertion format (DIN...)
C4
Packaging width mm
0,00 mm
Packaging depth mm
0,00 mm
Type of packaging (carton, blister)
n.a.
Type of fixing material
s. Sortimentsliste
Matching key blank
65 R