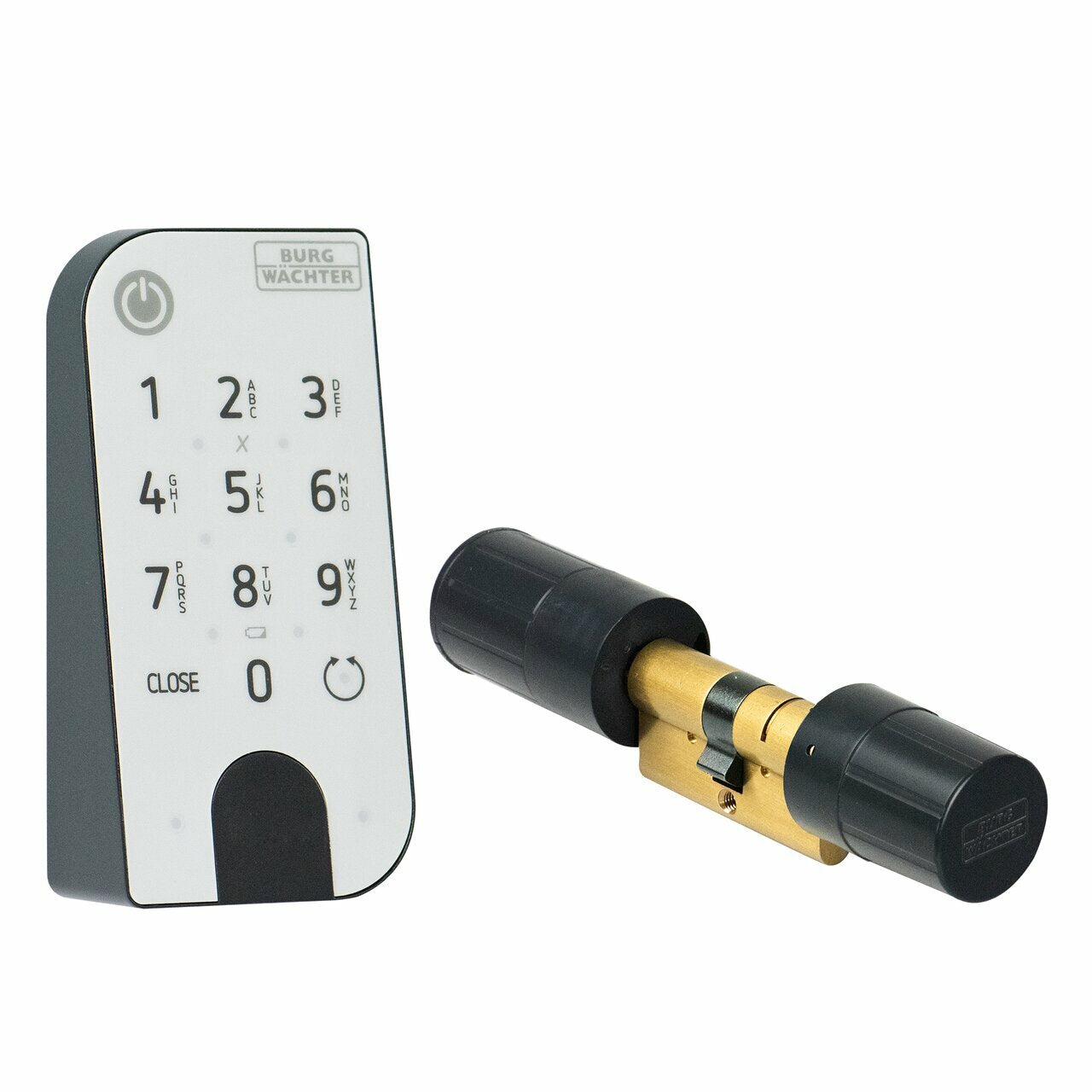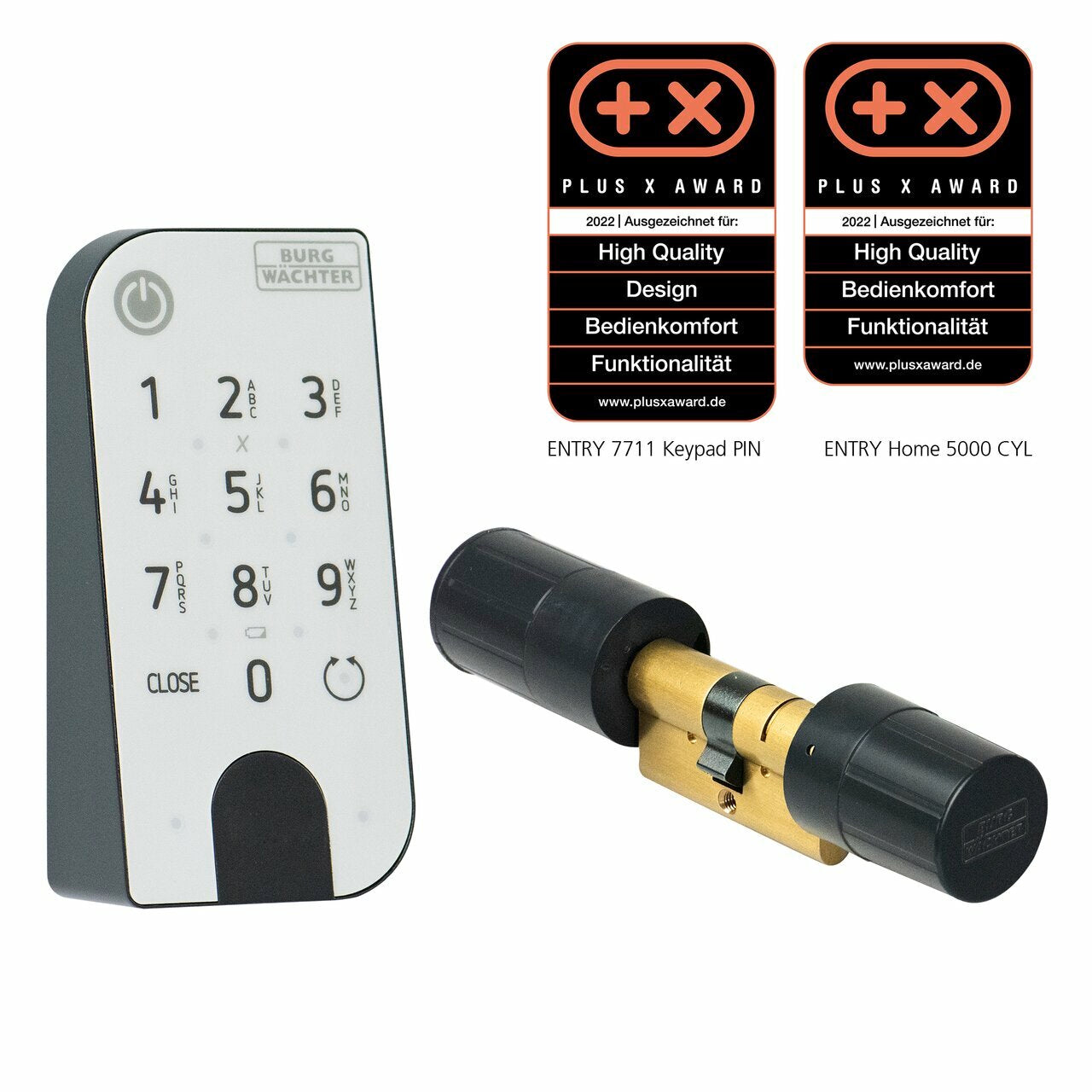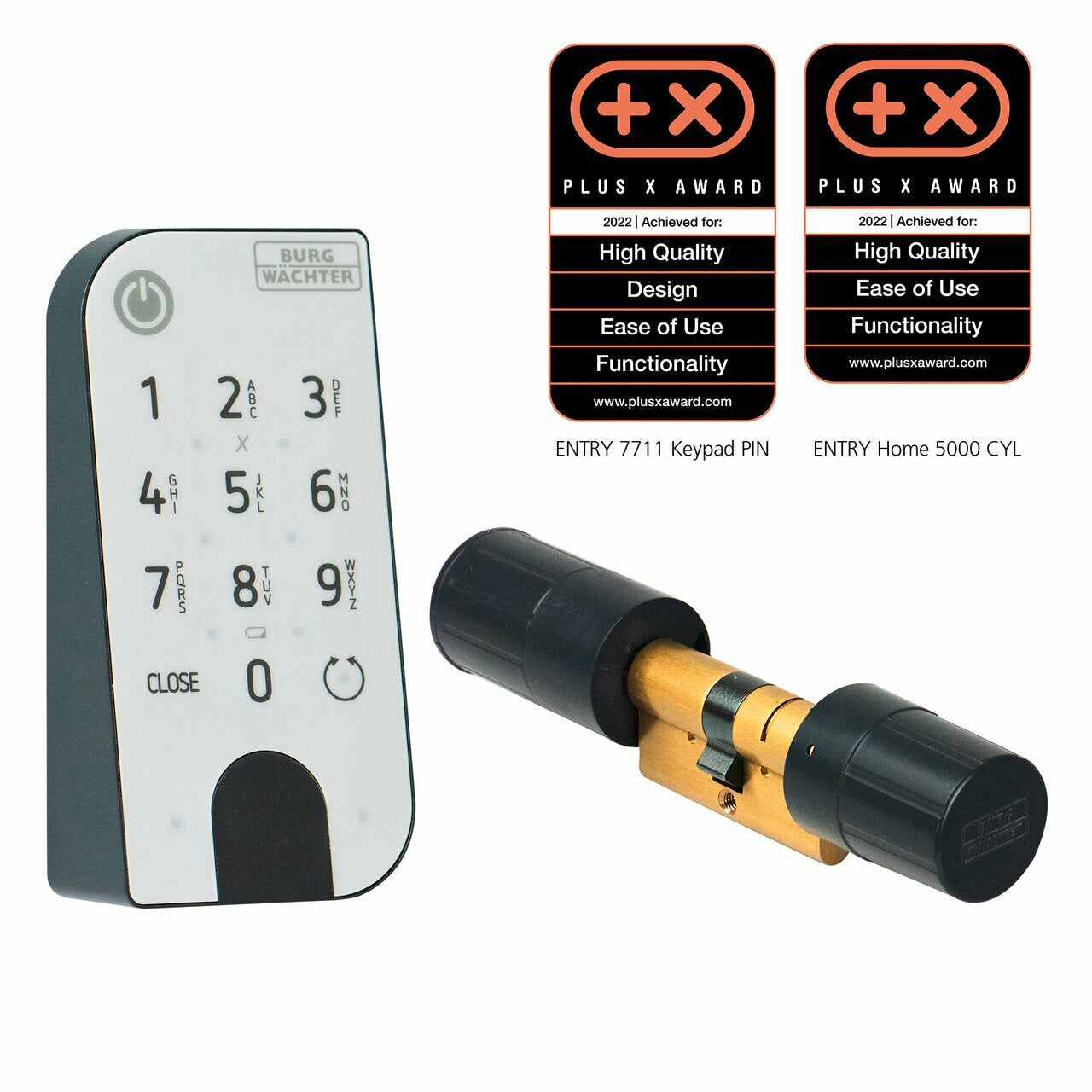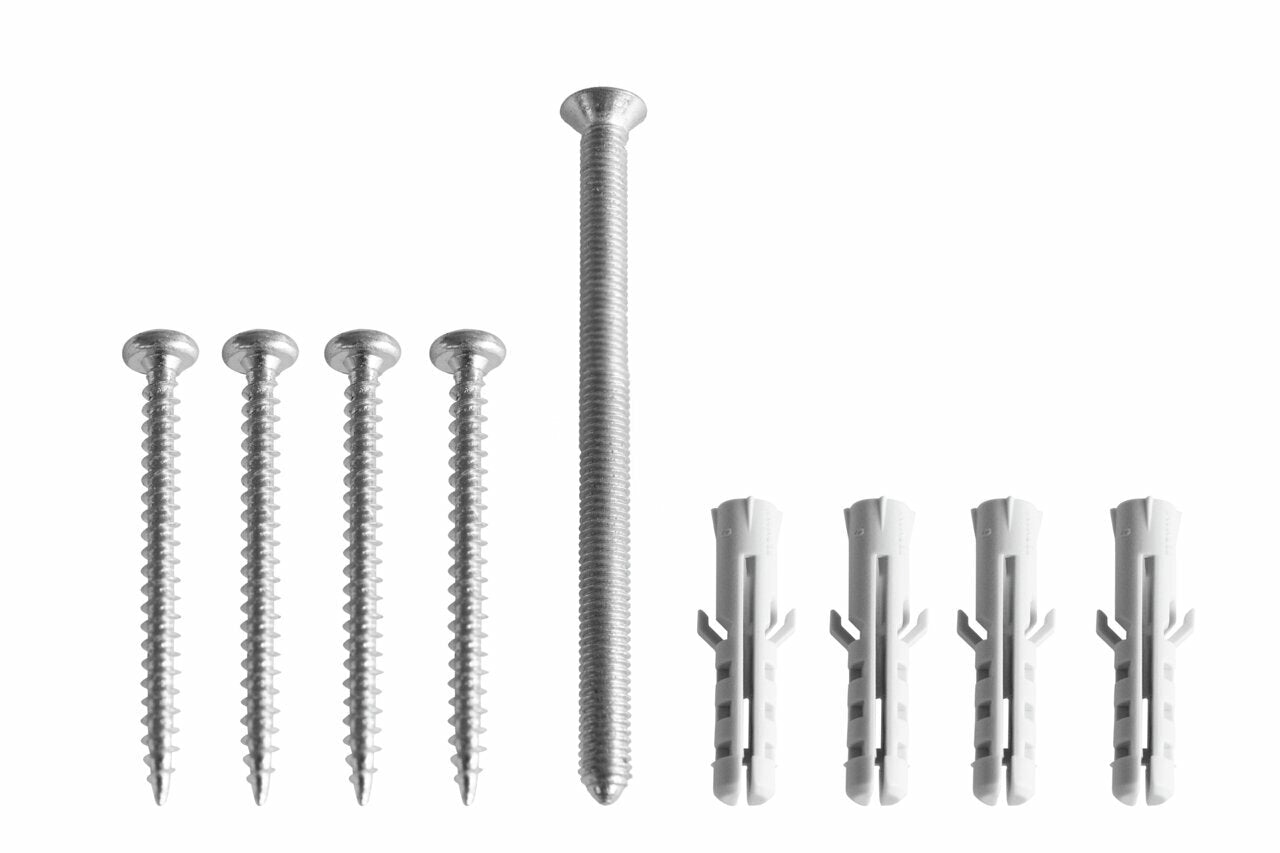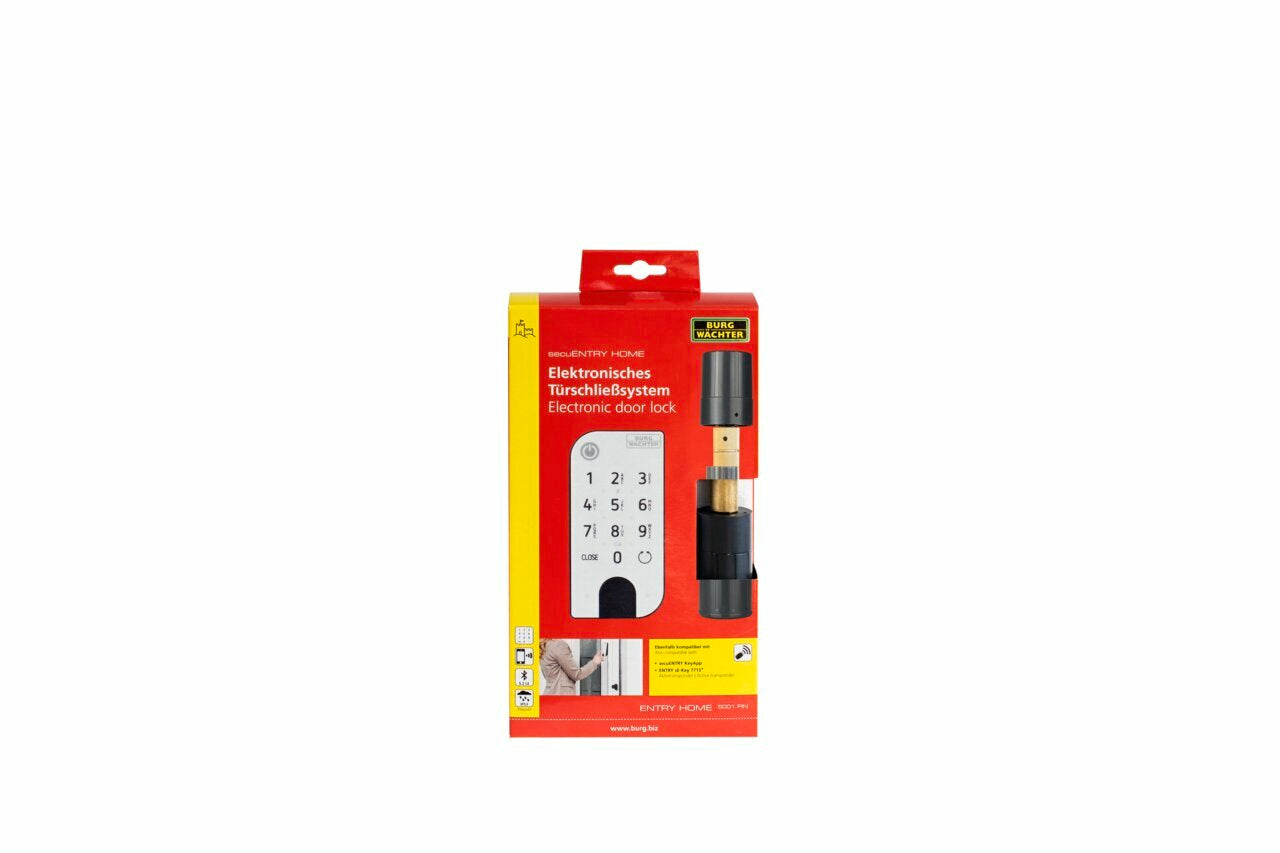 Türschlosselektronik-secuENTRY Home | ENTRY Home 5001 PIN
ENTRY Home 5001 PIN
secuENTRY home: Your new key experience - without keys!
The key is often not at hand when you need it. The smartphone is, of course.So why don't we make it the key directly? The Smartlock secuENTRY home from BURG-WÄCHTER does just that. You can already enjoy your new "key freedom"! Ideal for all house and flat doors. For the secuENTRY home door cylinder, BURG-WÄCHTER was awarded the PLUS X AWARD 2022 in the categories "High Quality", "Ease of Use" and "Functionality". BURG-WÄCHTER also received the PLUS X AWARD 2022 in the "Design" category for the innovative secuENTRY home keypad.
Smartlock secuENTRY home: simple, secure, convenient
To operate your secuENTRY home door lock, all you need is the BURGsmart App. For both iOS and Android smartphones, the app is of course free. Thanks to state-of-the-art Bluetooth technology 5.2 with AES encryption, the system offers optimum security and a long range. Simply smart and for up to six users.
Assembly without measuring!
The installation of the electronic door cylinder is also very smart. Because it is ready for use in just a few minutes. Simply loosen the forend screw (under the catch and bolt) on the inside of the door and remove the old cylinder. Then insert the secuENTRY home cylinder and set it to the correct door thickness. Tighten the forend screw. Your Smartlock is already installed! What's more, you won't find a clumsy attachment that only turns the key mechanically. A real Smartlock!The system also offers another great advantage. It is generally suitable for all door thicknesses up to 118 mm. This eliminates the need for tiresome measuring. Just like drilling or pulling cables.In addition, door fittings remain intact.
For all those who want to be independent of their mobile phone: Optional opening by keypad or radio key
For those who want to be independent of their mobile phone, the modern Smartlock offers additional opening options. Because opening by numerical code on the keypad is just as possible as opening by optional radio key. Of course, data transmission is also protected here with Bluetooth 5.2 and AES encryption. So you experience the complete freedom of a Smartlock. And all this at an extremely attractive price! 
Access 1. via smartphone• BURGsmart App available from the iOS App Store and Google Play Store 2. Pincode via keypad• illuminated keypad• keypad operation via pushbuttons• 1 Admin-code + 5 users (via optional sE-Keys or smartphones)• 1 million different codes possible (pincode)• data transmissions AES encoded for safety• manipulation protection (locking periods)• keypad weatherproof, protection class IP53 Compatible• suitable for door thicknesses up to 118 mm (59/59)• for front doors and interior doors• mounting distance of the keyboard up to 4 m depending on the door configuration Simple• the electronic secuENTRY Home cylinder replaces the existing mechanical cylinder• existing fittings remain unchanged• no drilling - easy to replace App KeyApp• cylinder unlocks via smartphone• free download in the iOS AppStore and Google Play Store (Android 7.0 Nougat and iOS 10.0)• quick installation, commissioning and set-up• for installing updates on cylinder and keyboard
Number of batteries
2+2
Number of potential users
1 code + 5 optional radio keys
Product outer width
70,00 mm
Product outer height
177,00 mm
Product outer depth
30,00 mm
Verpackungseinheit
1.00 Stk
Weight
0,400 kg
Fingerscan
no
Knob diameter inside
34,00 mm
Communication (Bluetooth/radio)
Bluetooth 5.2
Battery type
Mignon LR06 AA
Cylinder length (from/to)
30/30 bis 59/59
Max. door thickness mm
118
Emergency lock function
no
Pincode
yes
Optional transponder
activeSmartphone
Weather protection class
IP 53
Packaging width mm
150,00 mm
Packaging depth mm
63,00 mm
Properties | Recommendations for use