Network transmission technology
Tell your story
Slide title
Important to know
Not all networks are created equal
Components for video surveillance technology differ significantly from standard devices in some cases. While standard devices are designed for average data throughput of entertainment devices, video security technology components offer optimized protocols and bandwidths for streaming. The use of these devices makes it possible to build a reliable network for surveillance. Thanks to a wide range of security functions, the network can be configured in such a way that the risk of an external attack can be reduced to a minimum.
Easy network transmission with PoE switch
The term "Power over Ethernet" (PoE) means "power over Ethernet" and refers to the power supply of network-capable devices via the Ethernet cable. Devices such as PoE switches or PoE injectors not only allow a data connection to network-capable devices, but also supply them with power. Using a PoE switch or PoE injector eliminates the need for a separate connection to the power grid and makes it easier to position network devices. Analog devices can also benefit. With the new "IP-over-Coax" technology, it is possible to transmit data from IP cameras and supply the devices with power at the same time.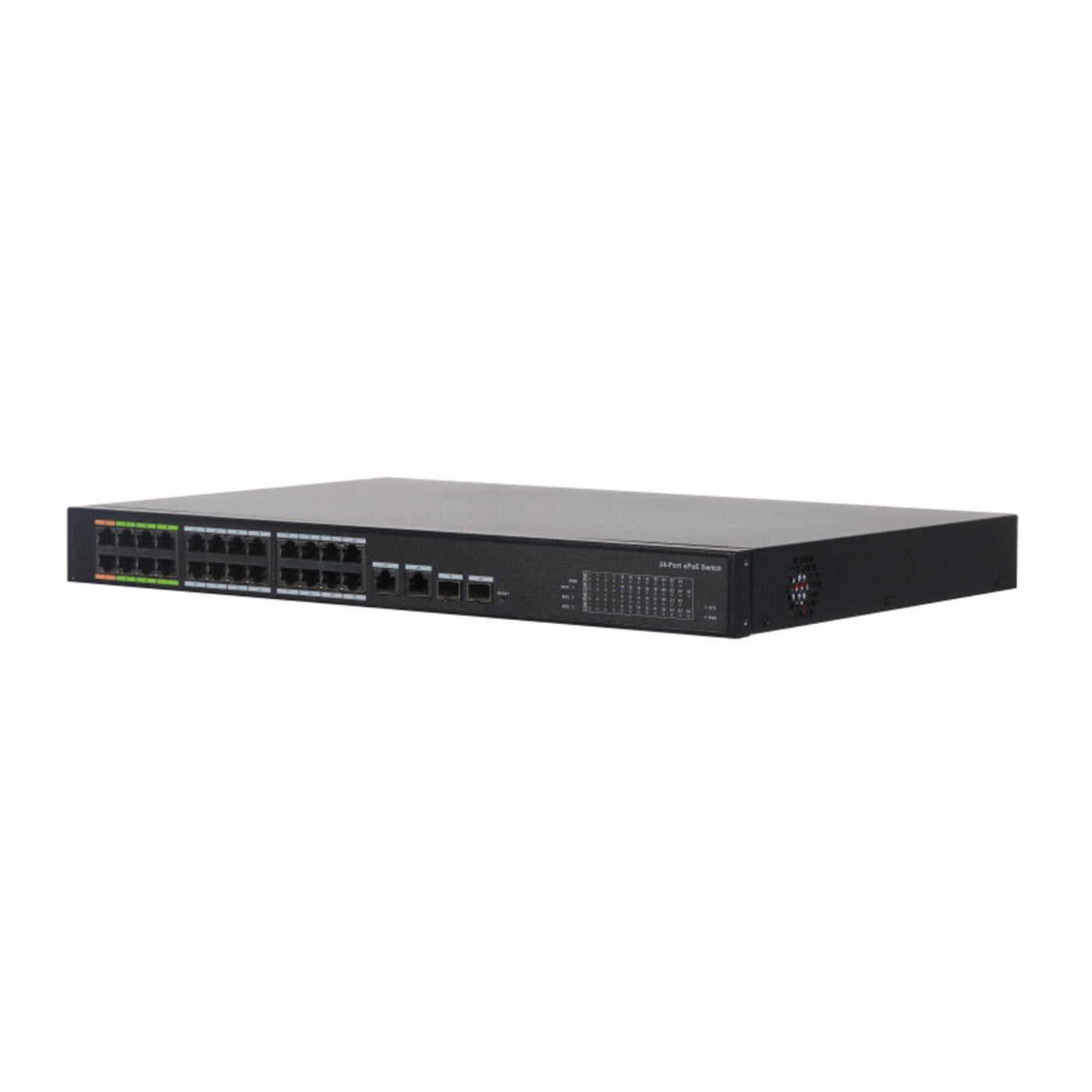 The heart of the network
The PoE switch
The core element in every network: the switch. Also known as a distributor in this country, the coupling element connects various elements of a network. The devices, which can include computers or cameras, are connected with an Ethernet cable. Special hardware is required to provide power via Ethernet cable. A special type of distributor, the PoE switch, is able to connect devices to a network and supply them with power in parallel. For this, the PoE switch only requires a normal Ethernet cable.
The alternative to the PoE switch
The PoE Injector
The PoE switch is not the only way to transmit power via network. A so-called PoE injector can also perform this task. The PoE injector is connected to the power grid and connected between the switch and the network device in order to link the connected device to the network and supply it with power in parallel. In contrast to the PoE switch, a PoE injector can only supply power to a single device.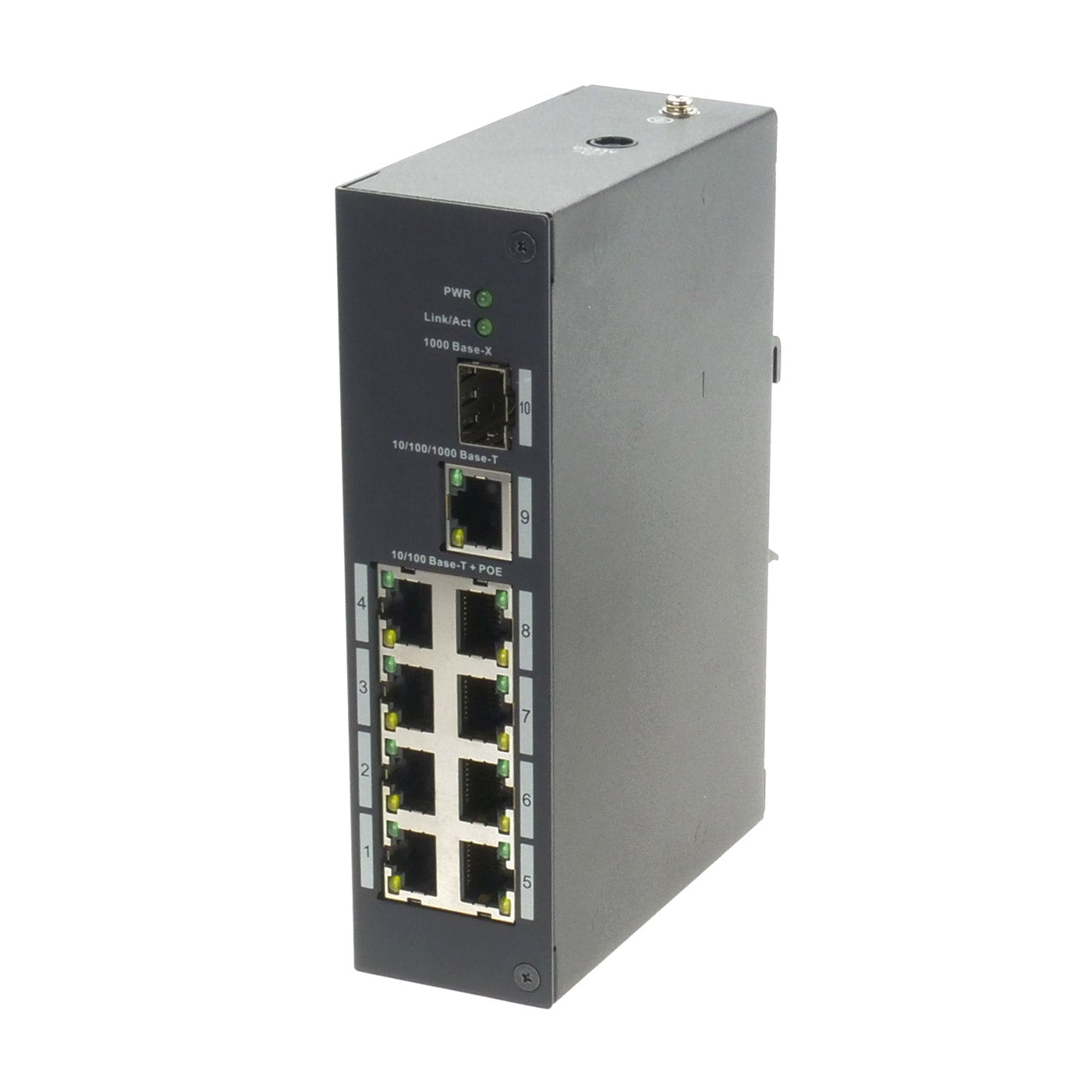 Range over all
ePoE
With ePoE you increase the PoE range of the cameras, e.g. with the switch SANSWITCH-10430, up to 800m. Depending on the required power, signals and power supply can thus be transmitted via a conventional network cable. The resulting saving of extra devices (switch, power supplies, etc.) contributes to an environmentally friendly and profitable solution ePoE-supporting camera types are marked with an "e" in the name:

BWNC-442RLNNe
BWNC-442RDIAeH
BWNC-442RBIAeH
BWNC-842DDIAeH
BWNC-452DDIAeH