Easy access for your home
Smart Locks for personal use
Personal safety
The home should be a safe sanctuary away from hectic modern life. The security of your home is therefore of great importance. For this reason, BURG-WÄCHTER have developed its own electronic door locks, utilising over 100 years of experience to offer a convenient, yet secure solution.
Advantages with secuENTRY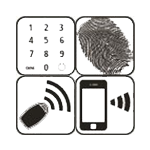 Your choice
Forgetting your key is no longer a problem. Choose to open your door by smartphone, pin code, fingerprint or transponder.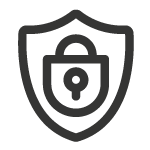 Security
Your secure access - data transmission via AES key and 1 million code possibilities provide the secure feeling that only those who are allowed in can get in.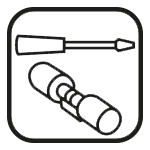 Simple mounting
The secuENTRY door cylinder is installed in just a few minutes - simply remove the old cylinder and insert the new electronic door cylinder - and you're done.
If you ever move, simply take your secuENTRY door cylinder with you.
EVERYTHING YOU NEED
The new secuENTRY home
Reduced to the max - that's the new secuENTRY home. It gives you everything you need to benefit from the advantages of an electronic door lock for your flat or front door.
What else do you need? Just your mobile phone and the BURGsmart app - and your modern door locking system is ready.
A FLEXIBLE SOLUTION
SecuENTRYeasy is more than just a smart door lock – it's a fully scalable modular locking solution
You want more than just a smart door lock? Then secuENTRY easy is the perfect solution.
With the new secuENTRY easy and the matching modules, the capabilities can be adapted exactly to your requirements: You also want to open your front door remotely? No problem!
You want to open the door with your fingerprint instead of a pin - also no problem!
It's easy to get started.
BURG-WÄCHTER Profis
Product comparison in the video