Sparks fly during safe production
Tradition trifft auf Innovation
Story of BURG-WÄCHTER
Tradition meets Innovation
BURG-WÄCHTER HAS BEEN PROVIDING SECURITY FOR MORE THAN 100 YEARS.
In Wetter-Volmarstein, the ancestral home of BURG-WÄCHTER, skilled craftsmen were building locks in the protection of Volmarstein Castle in 1750. This castle is the unmistakable trademark of BURG-WÄCHTER and symbolises quality, security and innovation "Made in Germany". Since 1920, we have been producing by people for people, always bearing in mind that the topic of security is a very personal one and to ensure we meet these requirements with the highest quality. We have received several awards; in autumn 2020, "Stiftung Warentest" named us "Test Winner" for door and window locks. The PLUS X Award as "Best Product 2020" for our secuENTRY easy door locks and in 2021, we also received the PLUS X Award "Highest Customer Satisfaction" for our letter boxes. In the future, we will continue to help shape the change from mechanical locks to complex locking systems and from simple deadbolts to smart homes controlled by apps. So that people's lives become safer and more comfortable.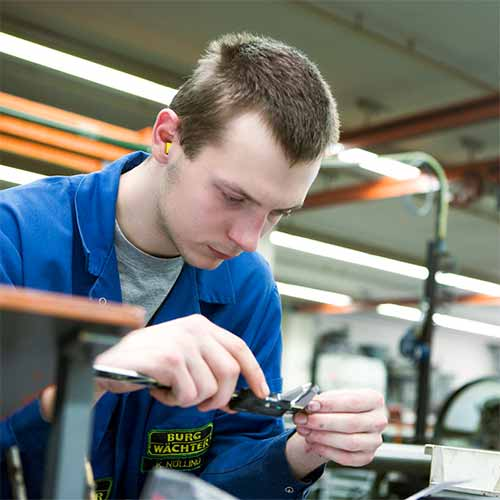 Filigree
Many of our products require manual labour and our employees ensure with a great deal of care and precision that everything works as it should.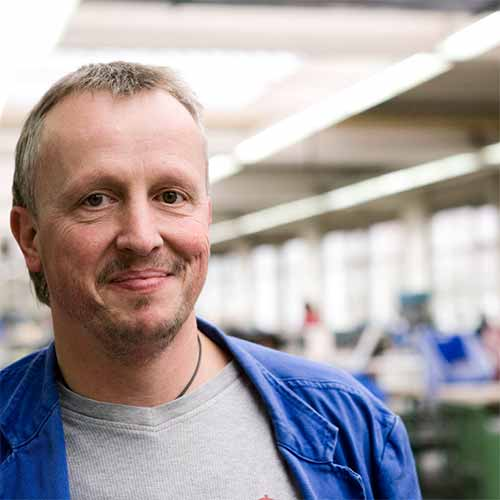 Motivated
Making everyday lives safer.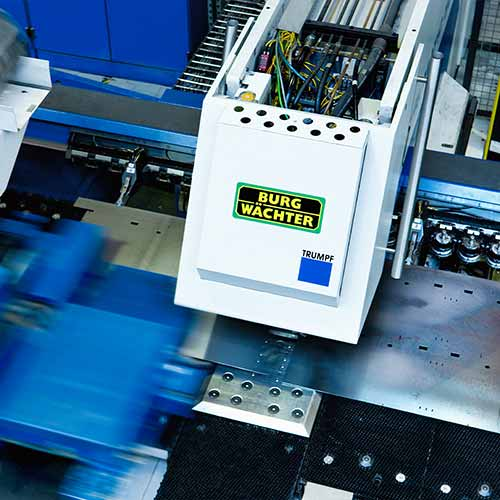 Precise
We use state-of-the-art machines with the utmost precision.

Image shows parts of high-quality stainless steel letter boxes being punched out.
Innovative
We are breaking new ground in many areas.