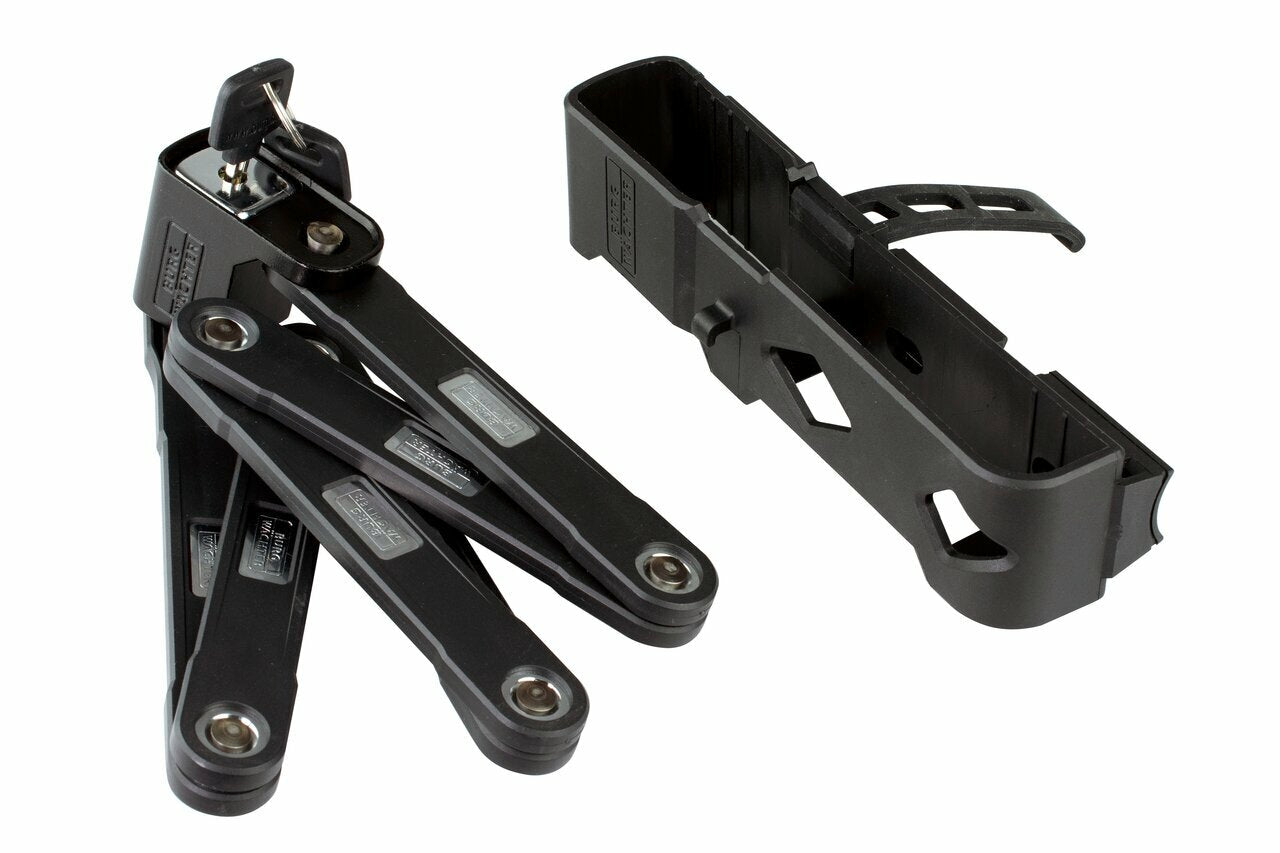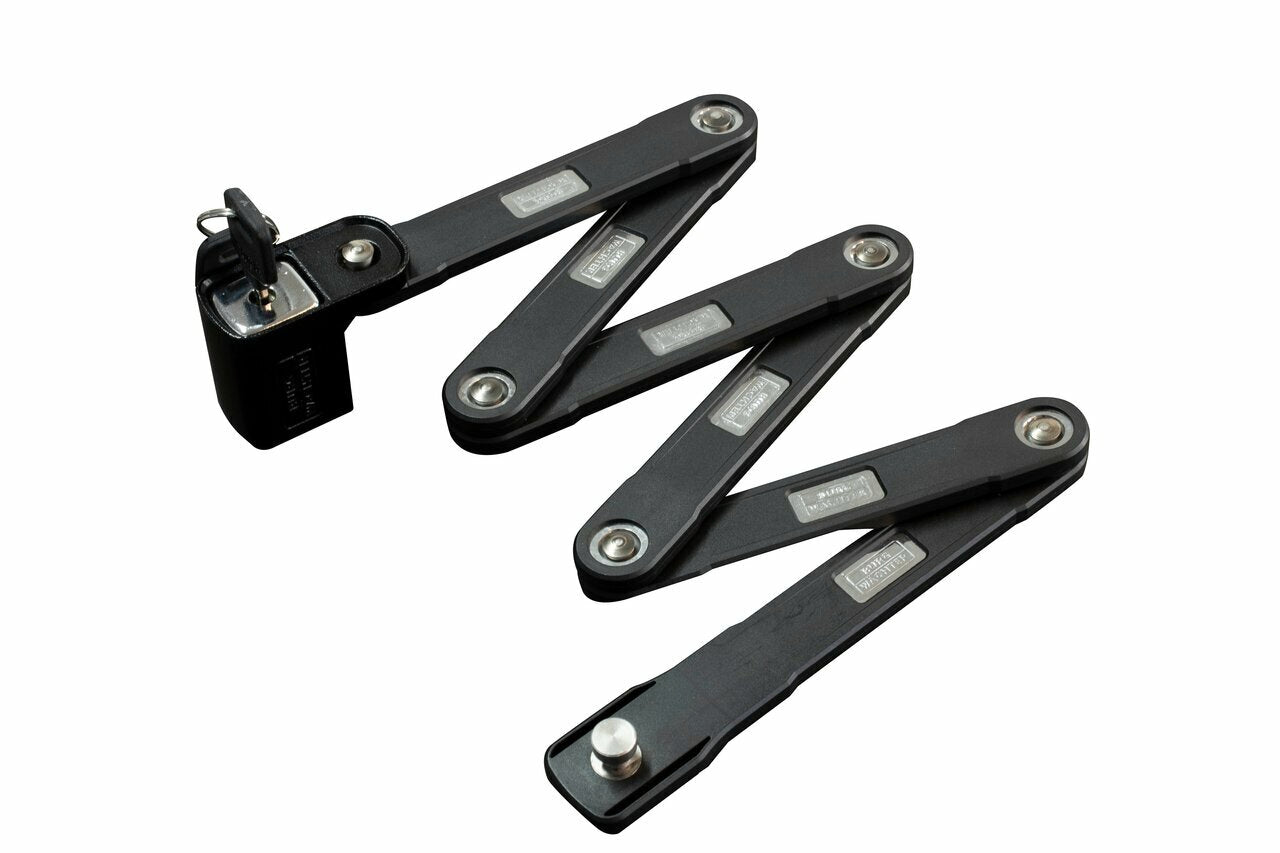 Seile-,Ketten-,Fahrradschlösser-Faltschlösser | 790 90
790 90 BLACK SB
The folding lock 790 90 Black combines security and comfort
Thieves steal more than 700 bicycles and e-bikes in Germany every day. The organised gangs have long been particularly fond of targeting high-quality e-bikes or pedelecs. Because these bring in the most money when they are resold. To ensure that your e-bike does not easily turn from your favourite means of transport into stolen goods, a high-quality bicycle lock is an absolute must.The new 790 90 Black folding lock from BURG-WÄCHTER combines robust security with convenient use.Important: The recommended retail price of the folding lock is higher than the minimum price of 49 euros. This is because many insurers demand this in their policies for e-bikes.
Folding lock made of 8.5 mm thick hardened steel elements
Hardened, 8.5 mm thick steel elements provide maximum protection for the 790 90 Black folding lock. The width of the individual chain links is 26 mm. Furthermore, the special construction offers only a minimal attack surface for pry tools. With the convenient length of 90 centimetres, you can easily fix your bike to firmly anchored objects. For example, on bicycle stands, fences, posts or lampposts. Thanks to the high-quality, drill-protected cylinder lock, the e-bike lock is particularly easy to open and lock. This ensures a long service life.
E-bike lock with compact pack size and low weight
Practical: The quick and easy folding of the lock reduces the pack size extremely. This means that the folding lock, which weighs only 1.3 kilos, can be stowed in your luggage bag in no time at all. Optionally, you can of course also fix the folding lock in the supplied frame holder by lightly snapping it into place. In addition, the full-surface plastic coating of the lock protects the frame from scratches. The folding lock comes with two keys. 
Cylinder folding lock
• hardened steel elements coated with plastic
• includes frame bracket
• total length 90 cm
• with two keys
Product outer width
63,80 mm
Product outer height
56,50 mm
Product outer depth
215,00 mm
Verpackungseinheit
1.00 Stk
Weight
1,486 kg
Rope, chain length
900,00 mm
Rope, chain diameter
8,50 mm
Main material
Steel
Colour reference
Kunststoffmantel
Packaging width mm
255,00 mm
Packaging depth mm
105,00 mm
Type of packaging (carton, blister)
colour carton
Properties | Recommendations for use