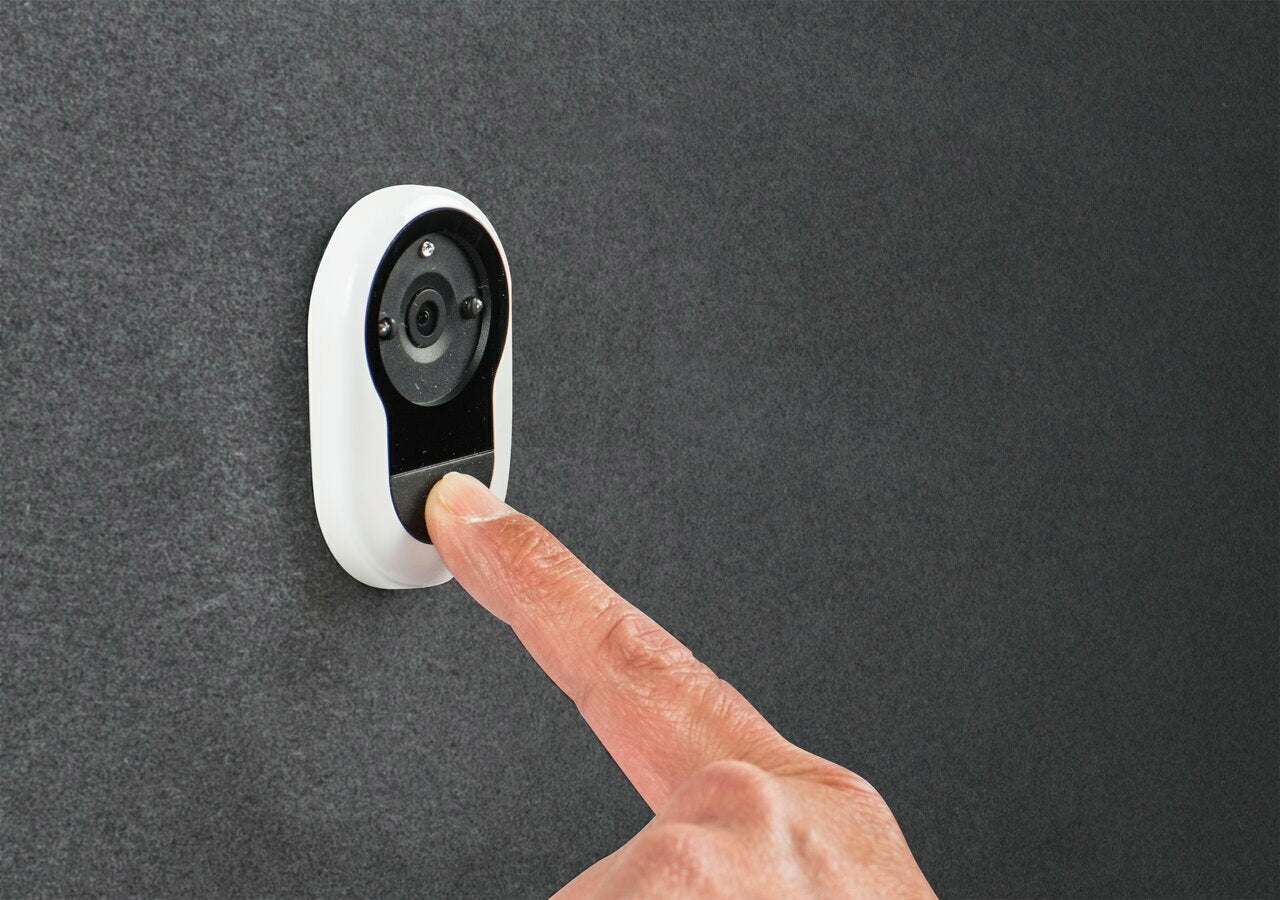 Tür & Fenstersicherheit-elektronische Zugangskontrolle | Door eGuard DG 8200 W
Door eGuard DG 8200 W
The digital door viewer Door eGuard DG 8100/8200
The new digital door viewer from BURG-WÄCHTER convinces with more convenience and security: With the Door eGuard you can always see who is standing in front of your door thanks to the built-in camera. Even hidden people are easy to spot thanks to the 105° angle of detection. The door viewer is available in two versions and is suitable for self-installation.
The Door eGuard 8200 with doorbell function and other special features
With the help of the Door eGuard DG 8200 you can save images of visitors even when you are not at home. The electronic door viewer has a doorbell function. This means that a photo of the visitor is automatically taken when the doorbell is pressed. This way you can see who rang your doorbell after you have been away.Up to 25 pictures can be stored on the internal memory. With an SD card, you can increase this capacity to over 14,000 pictures.Thanks to a 0.3 MP camera, a 4" TFT screen and a resolution of 480 x 320 pixels, people in front of your door are clearly visible with the help of the Door eGuard DG 8200. Thanks to the infrared LED light, the door viewer shows a clear, sharp image even at night.
The simpler solution - digital door viewer Door eGuard DG 8100
If you are looking for a simple electronic solution as a door viewer, then the DG 8100 suits you. This door viewer with a screen diagonal of 3.2 inches also has a 0.3 MP camera. This guarantees sharp images. Even in low light, the image is sharp and clear. The resolution of the image is 320 x 240 pixels.
Simple self-assembly
The door viewer is easy to install on standard doors with a thickness of 38 to 110 mm. The installation should only be carried out indoors. The diameter of the hole should be at least 14 mm and at most 22 mm (DG 8100) or 32 mm (DG 8200). Both models are battery-operated and therefore not wired or dependent on a power socket. This electronic door viewer needs less than one second to be ready for operation.
• with doorbell function
• simple installation (door thickness
38 - 110 mm)
• up to 25 images can be stored on
the internal memory (capacity can be
extended with an 8 GB micro SD card –
Not included)
• clear and sharp image, day and night
(due to IR LED)
• good image quality, also during low
lighting conditions
• image displayed after one second
• indoor installation only
• easy operation with Power button
• after pressing the Power button,
depending on the setting, the image
is displayed for 10, 15 or 20 seconds
• incl. batteries
Number of batteries
2
Location (indoor/outdoor)
n.a.
Product outer width
139,00 mm
Product outer height
77,00 mm
Product outer depth
15,80 mm
Verpackungseinheit
1.00 Stk
Weight
0,224 kg
Battery type
Micro LR 03 AAA
Main material
Plastic
Incl. fixing material
yes
Resolution
Kamera 0,3 megapixel; Bildschirm QVGA (480x320)
Infrared night vision
yes
Lan operation
no
max. optional memory
8.00 GB
motorised pan-tilt-zoom
no
Viewing angle
105°
Motion detection
Nein
Audio transmission
Nein
WLAN features
Nein
Packaging width mm
255,00 mm
Packaging depth mm
70,00 mm
Type of packaging (carton, blister)
colour carton
Type of fixing material
Klebepads
Matching key blank
OUTDATED