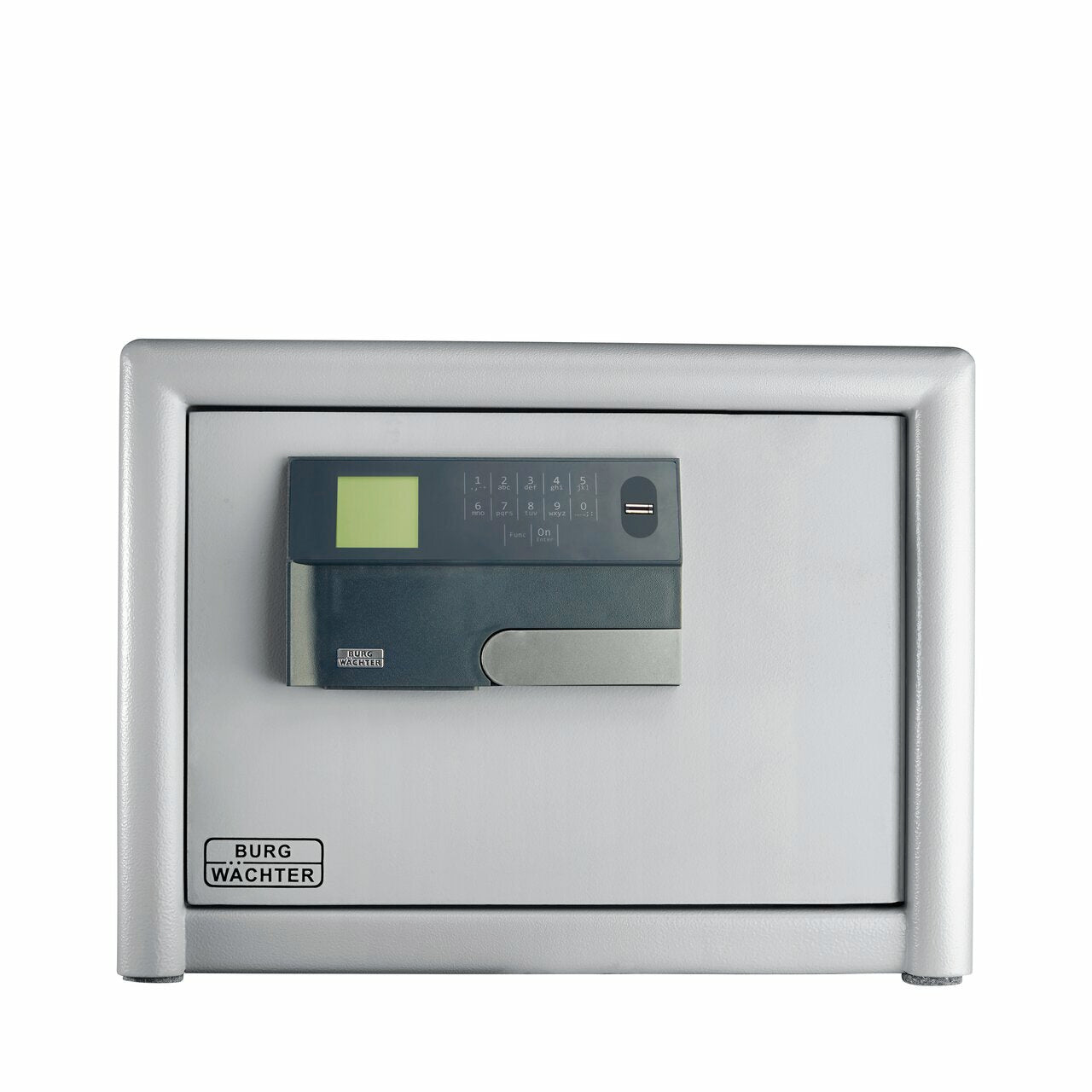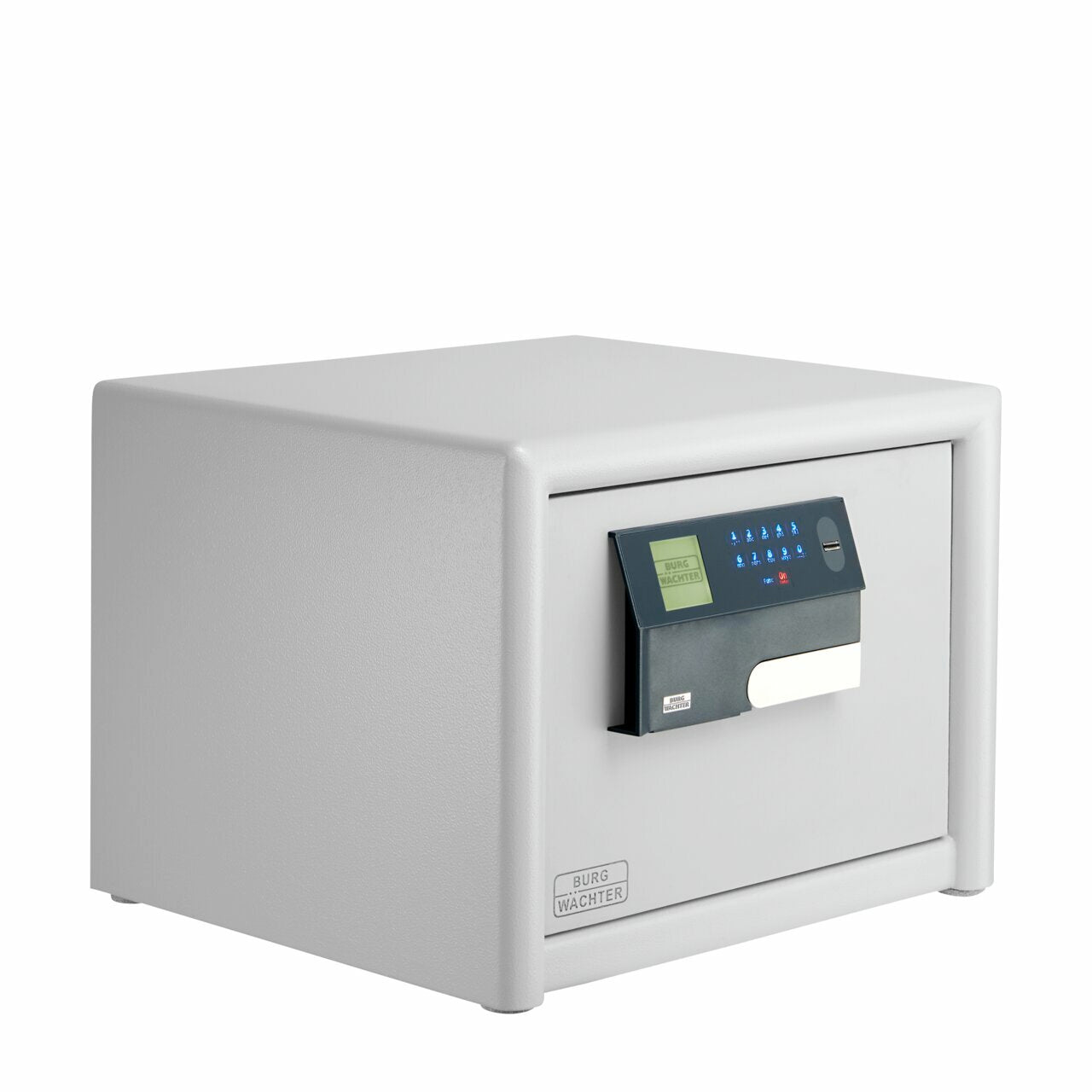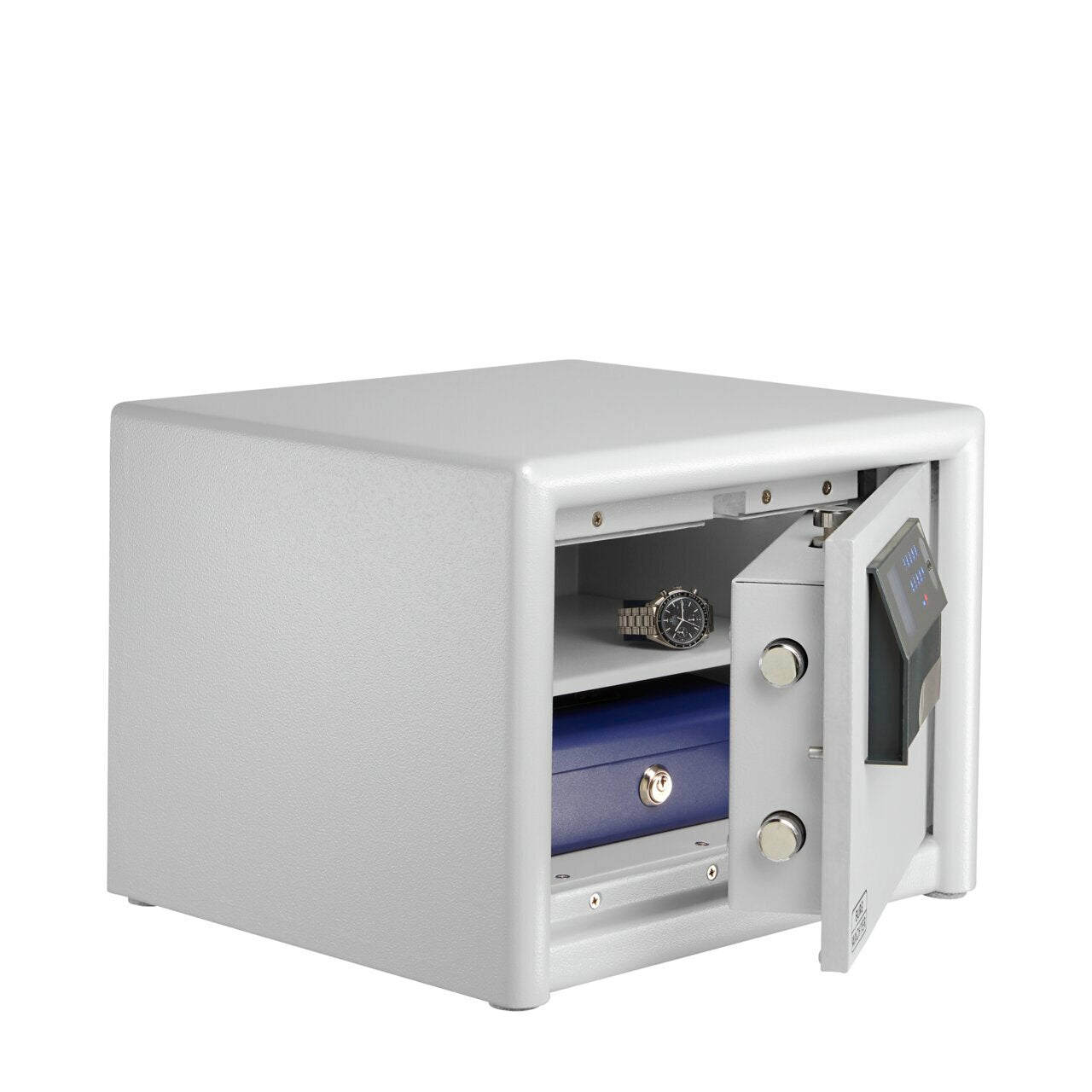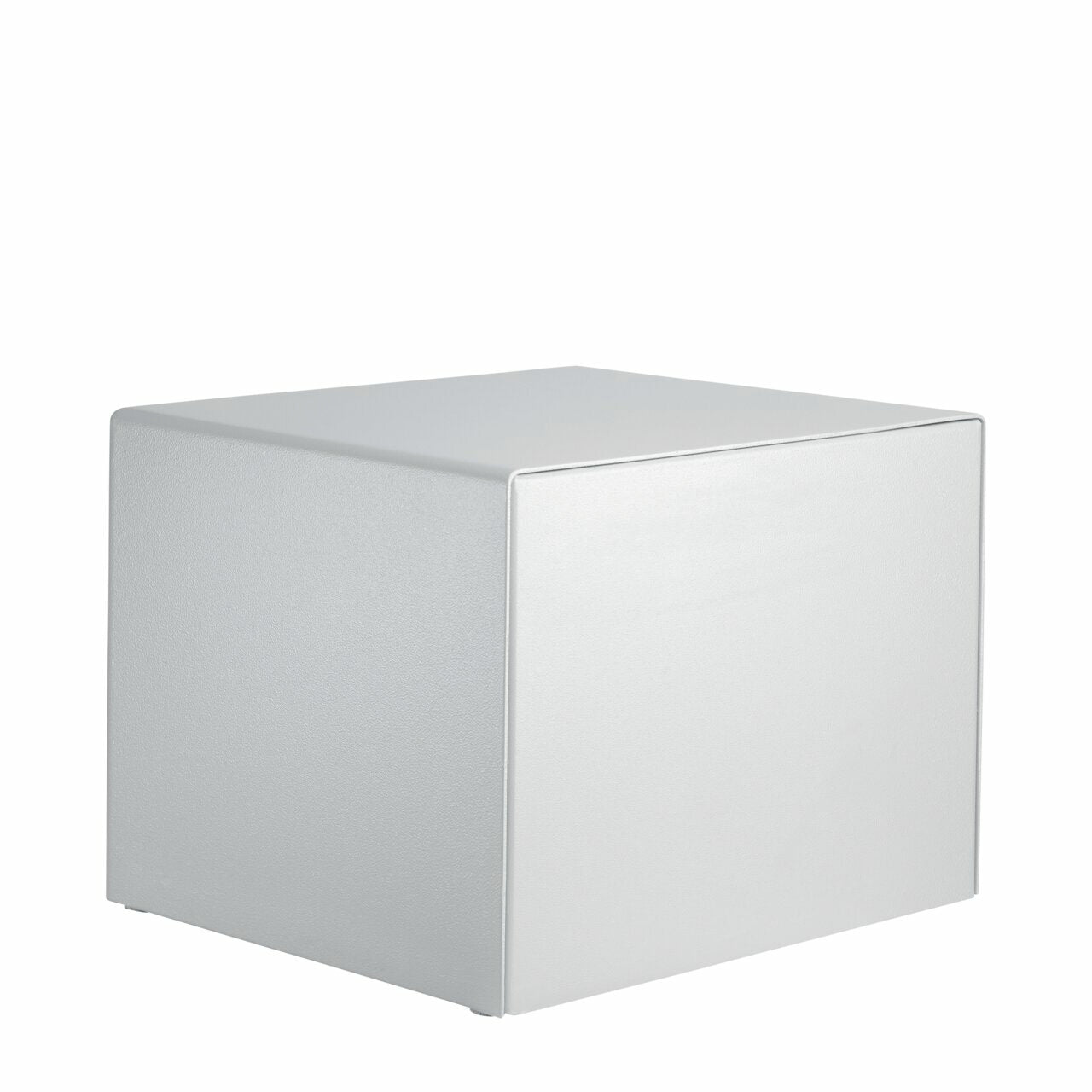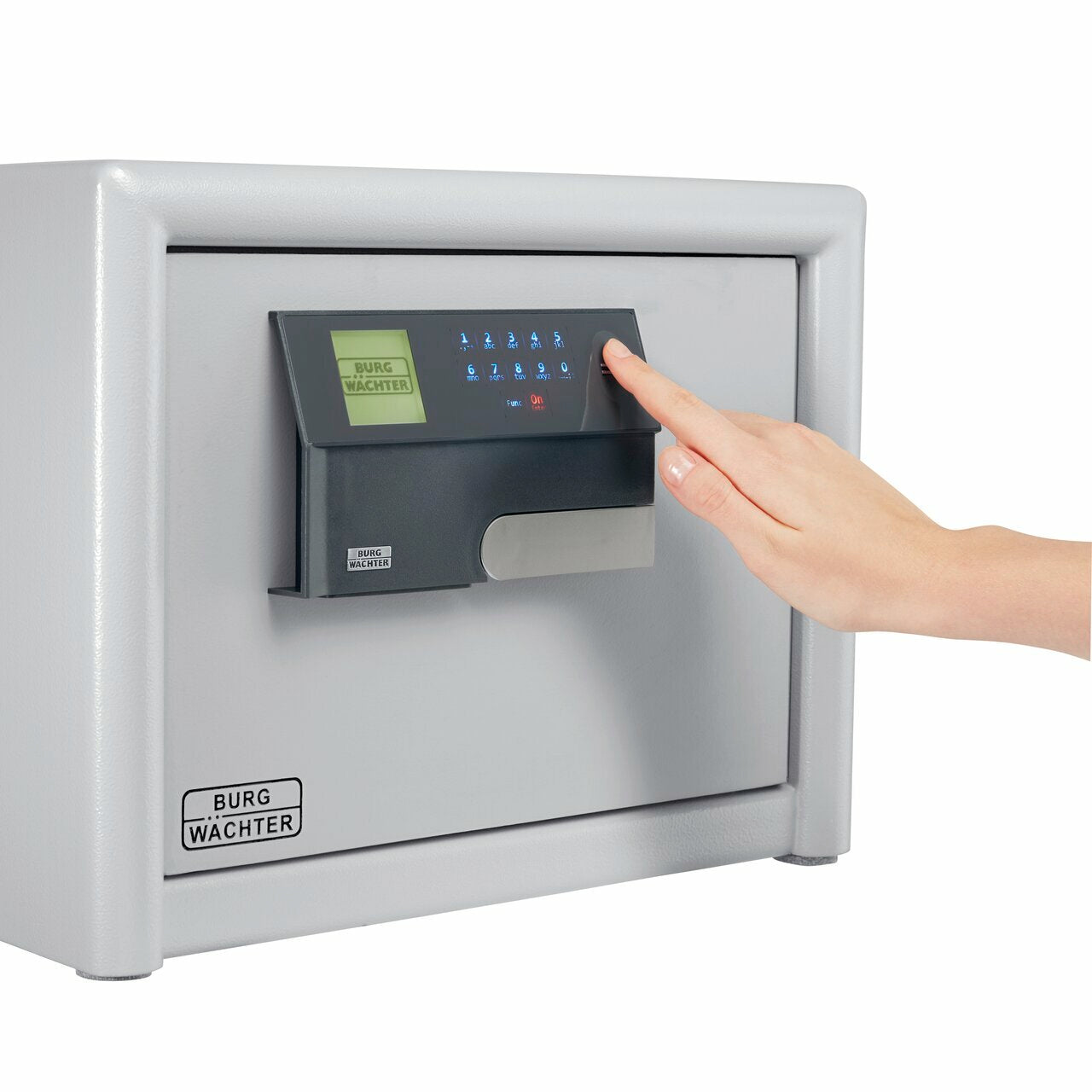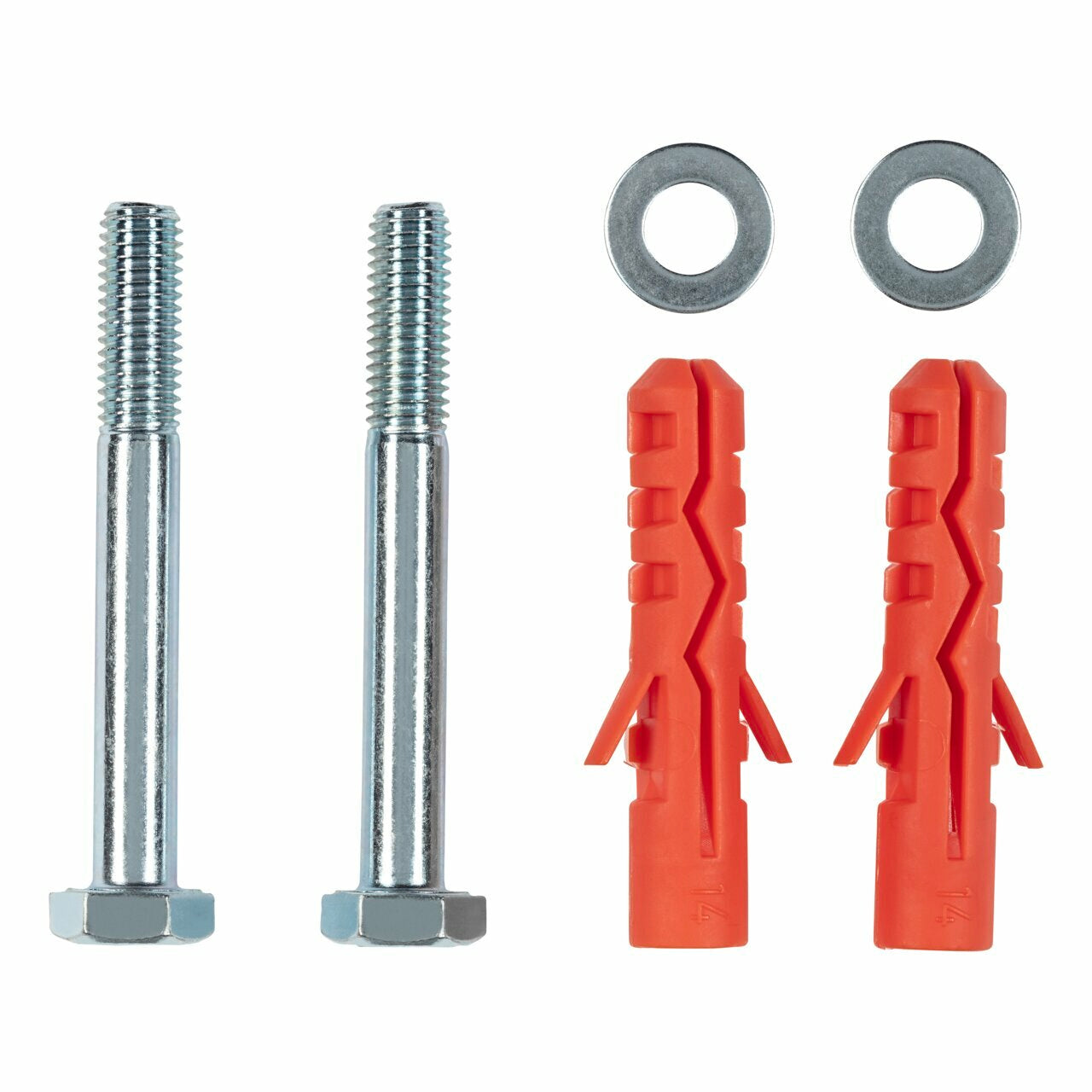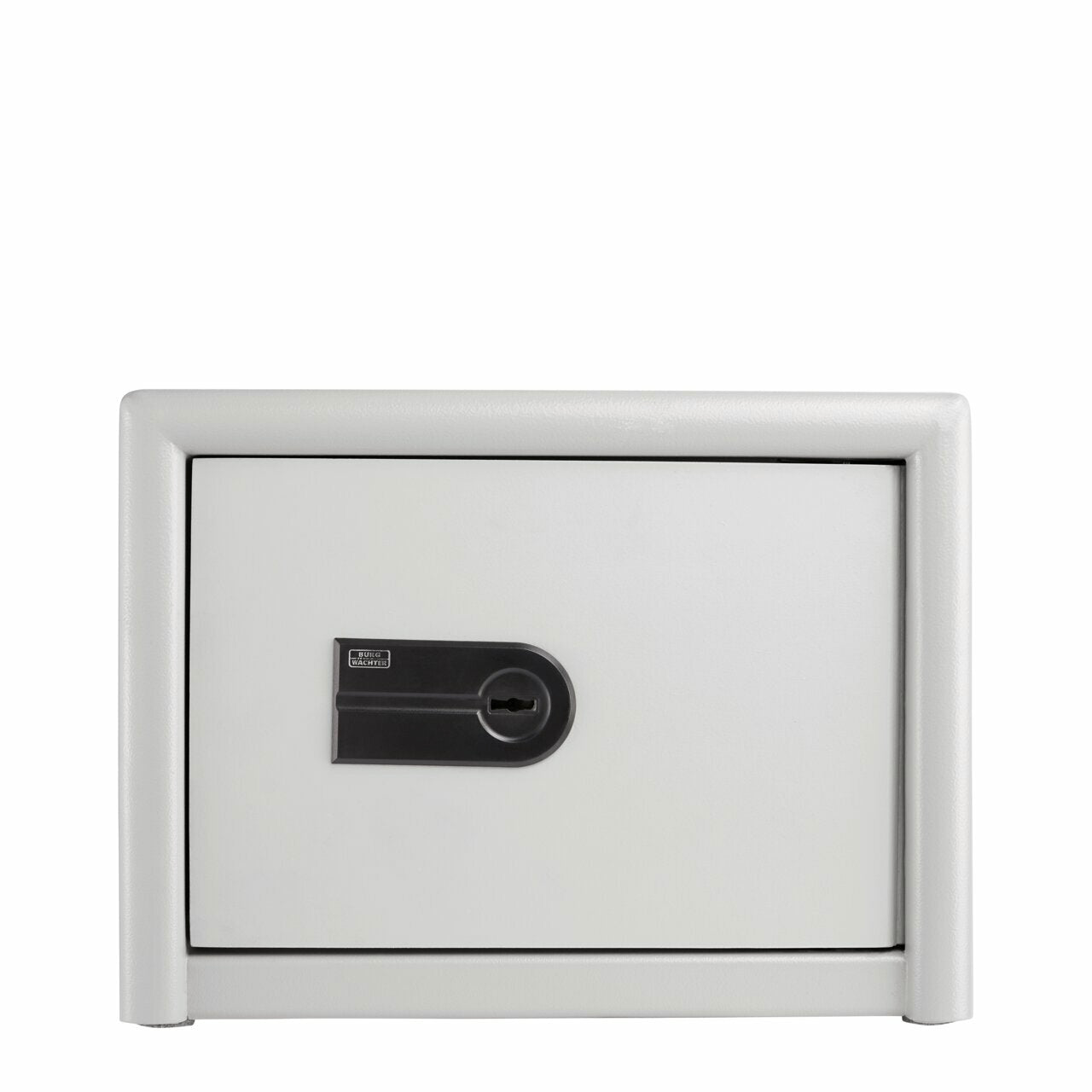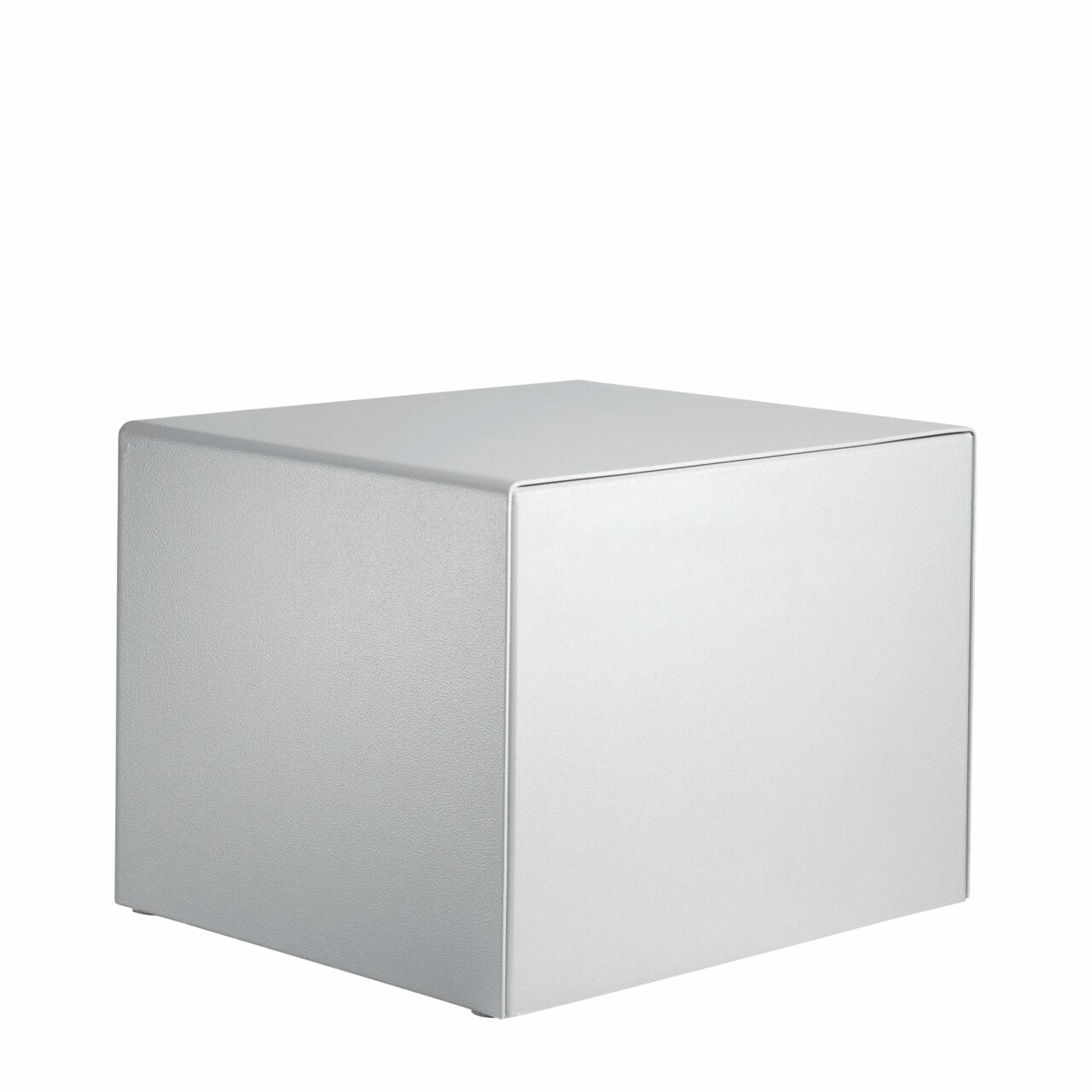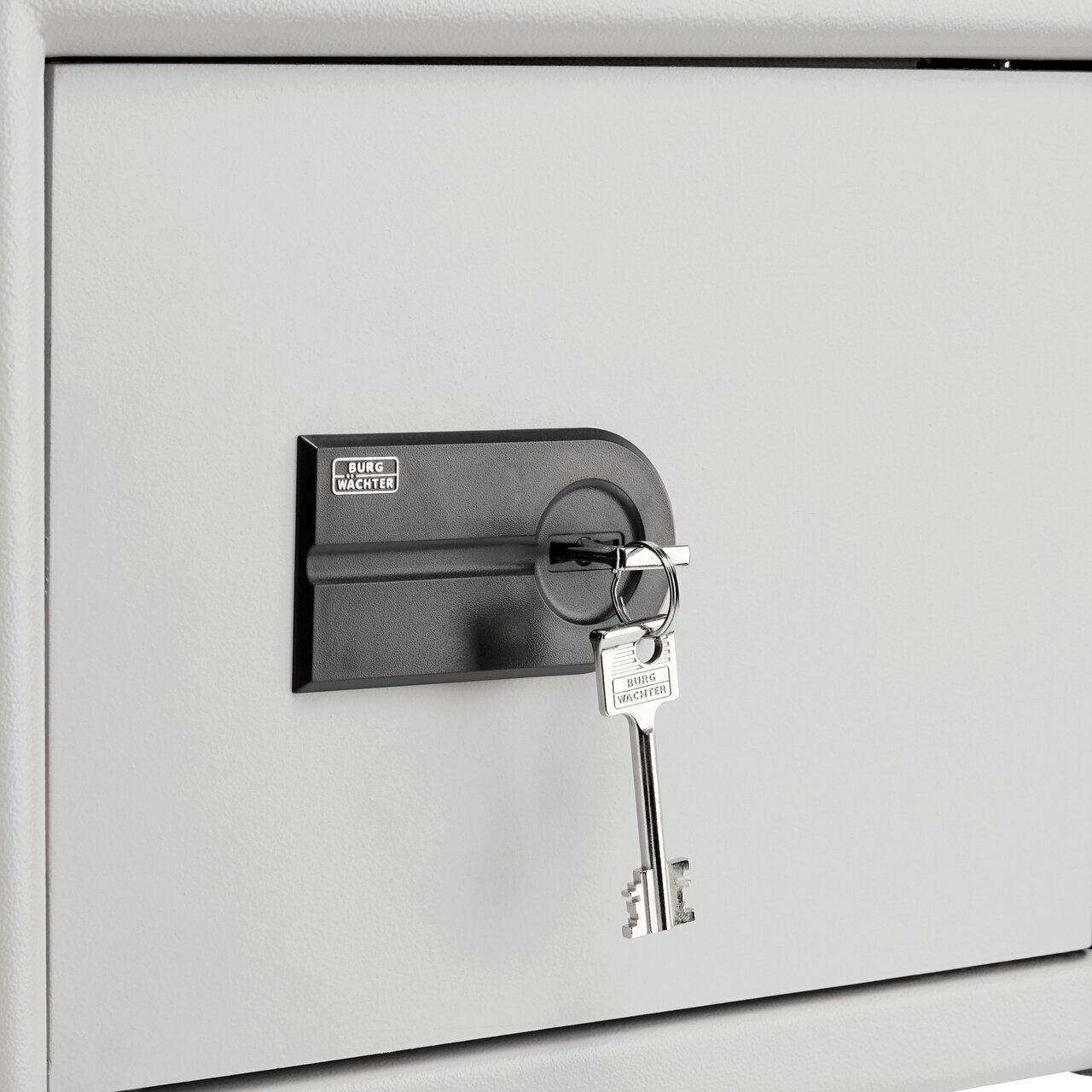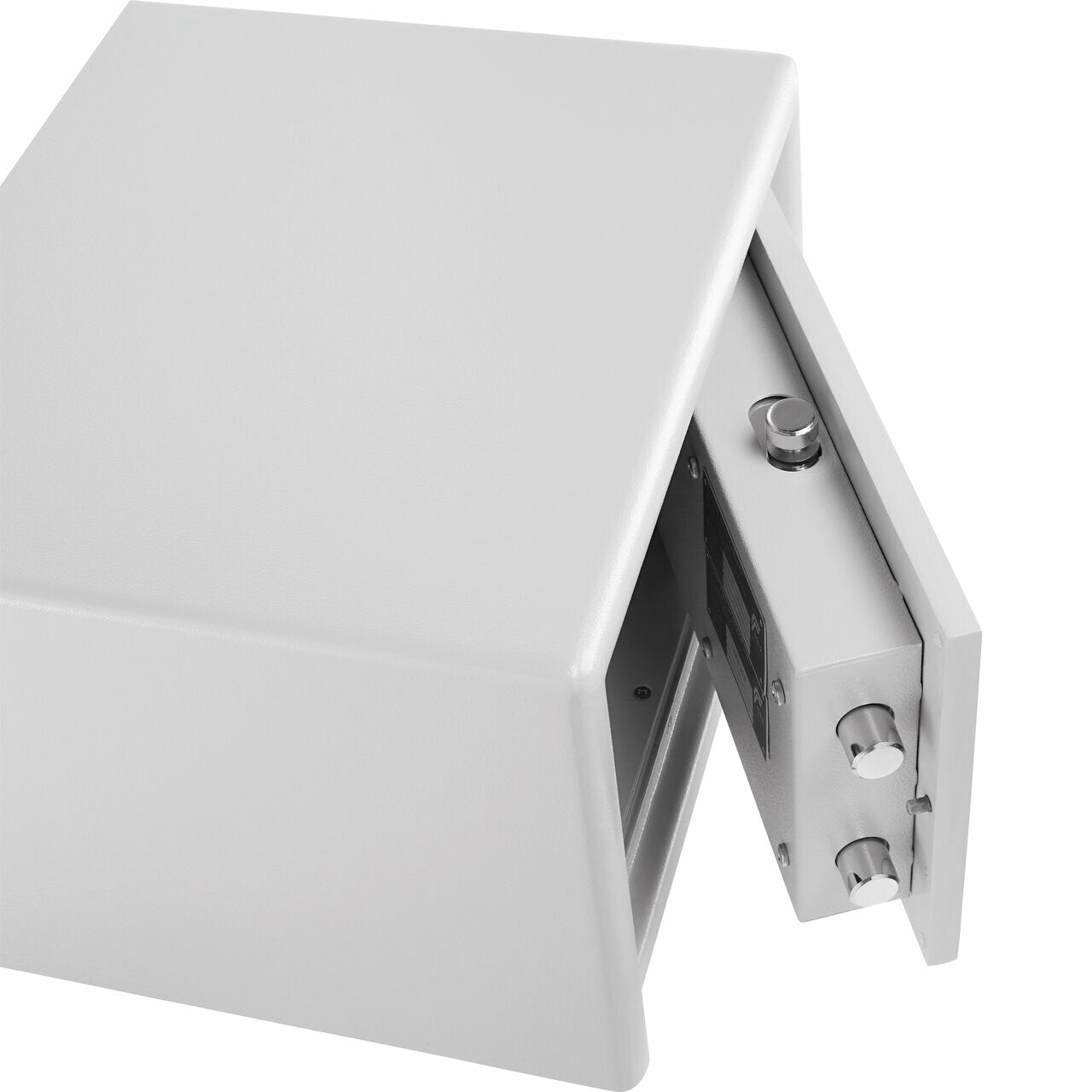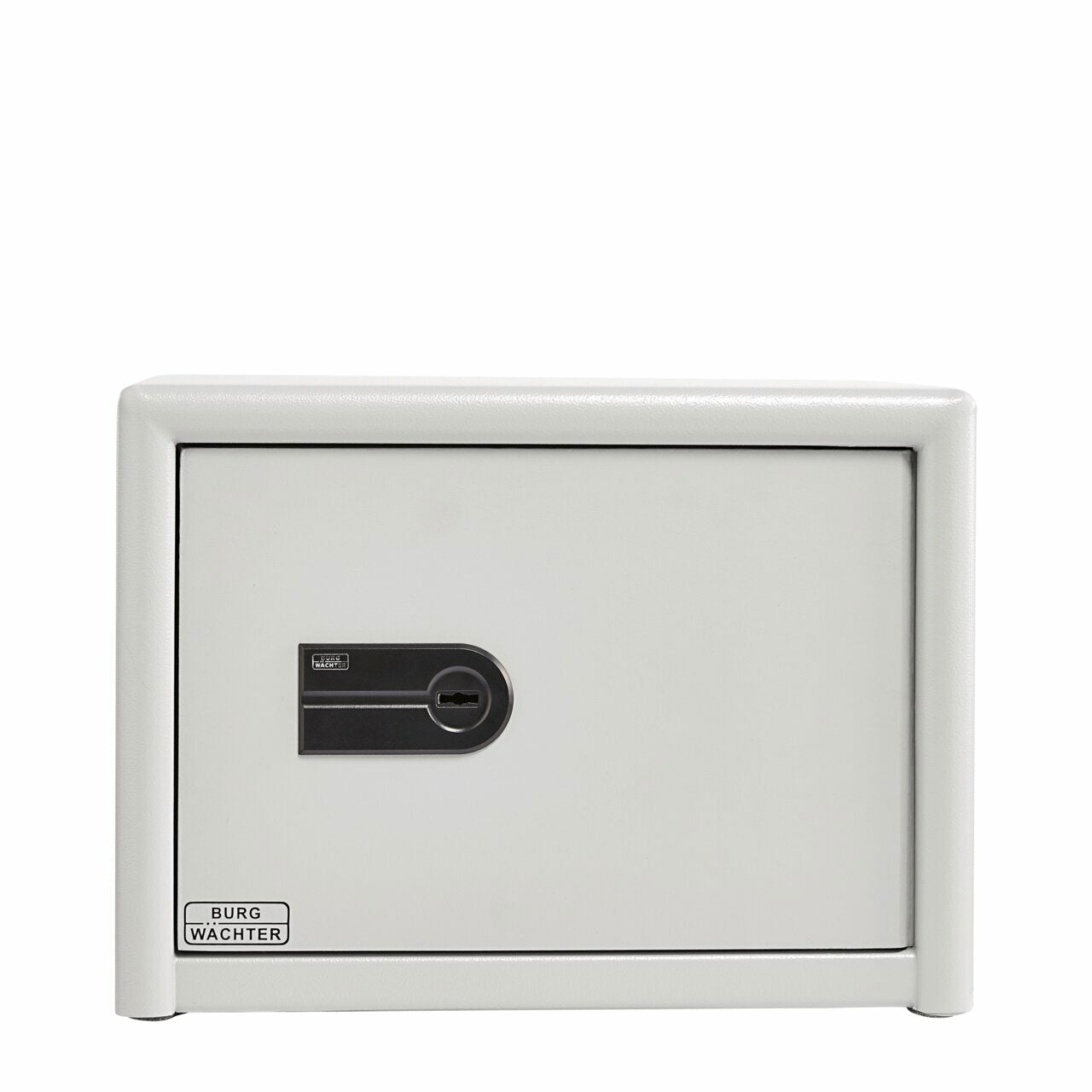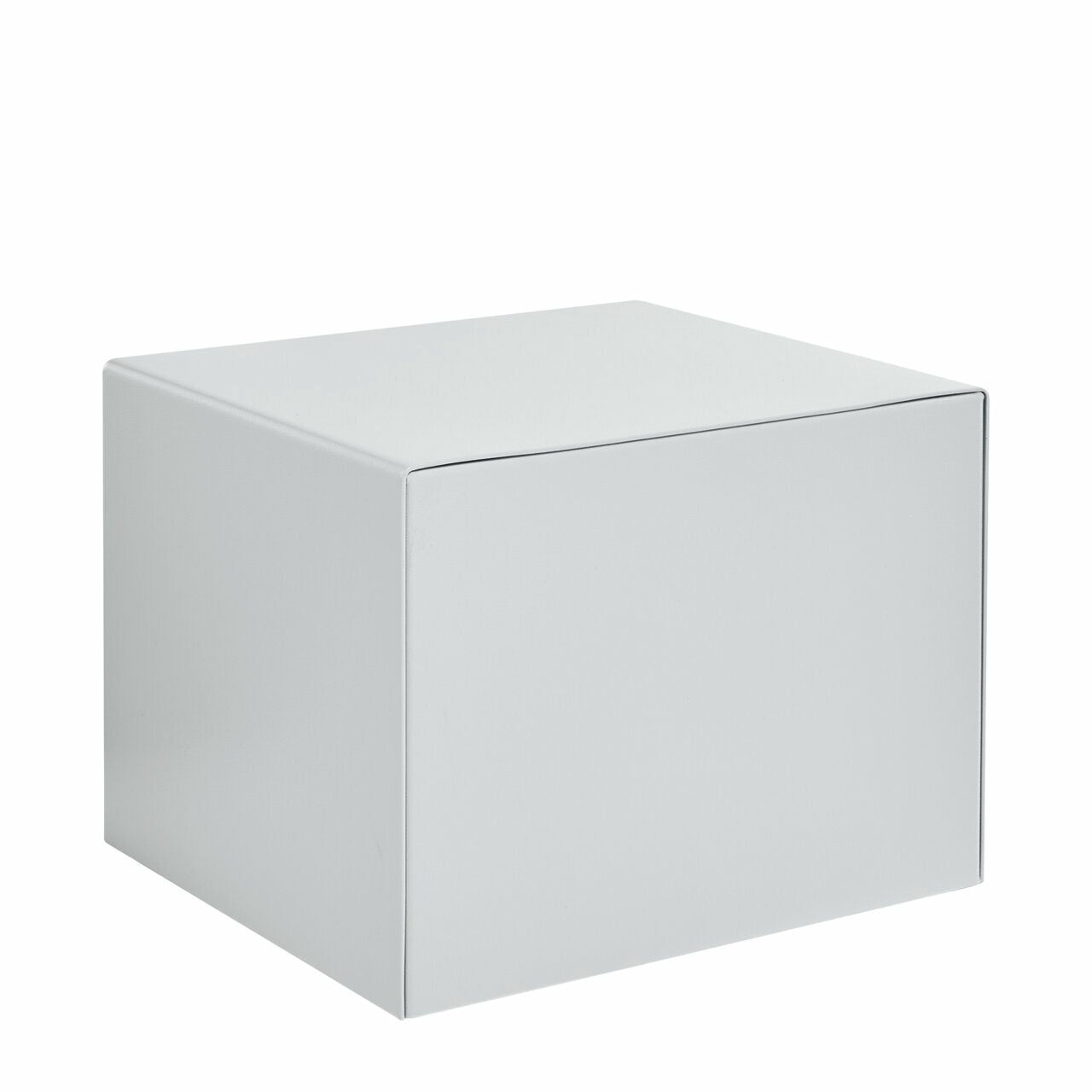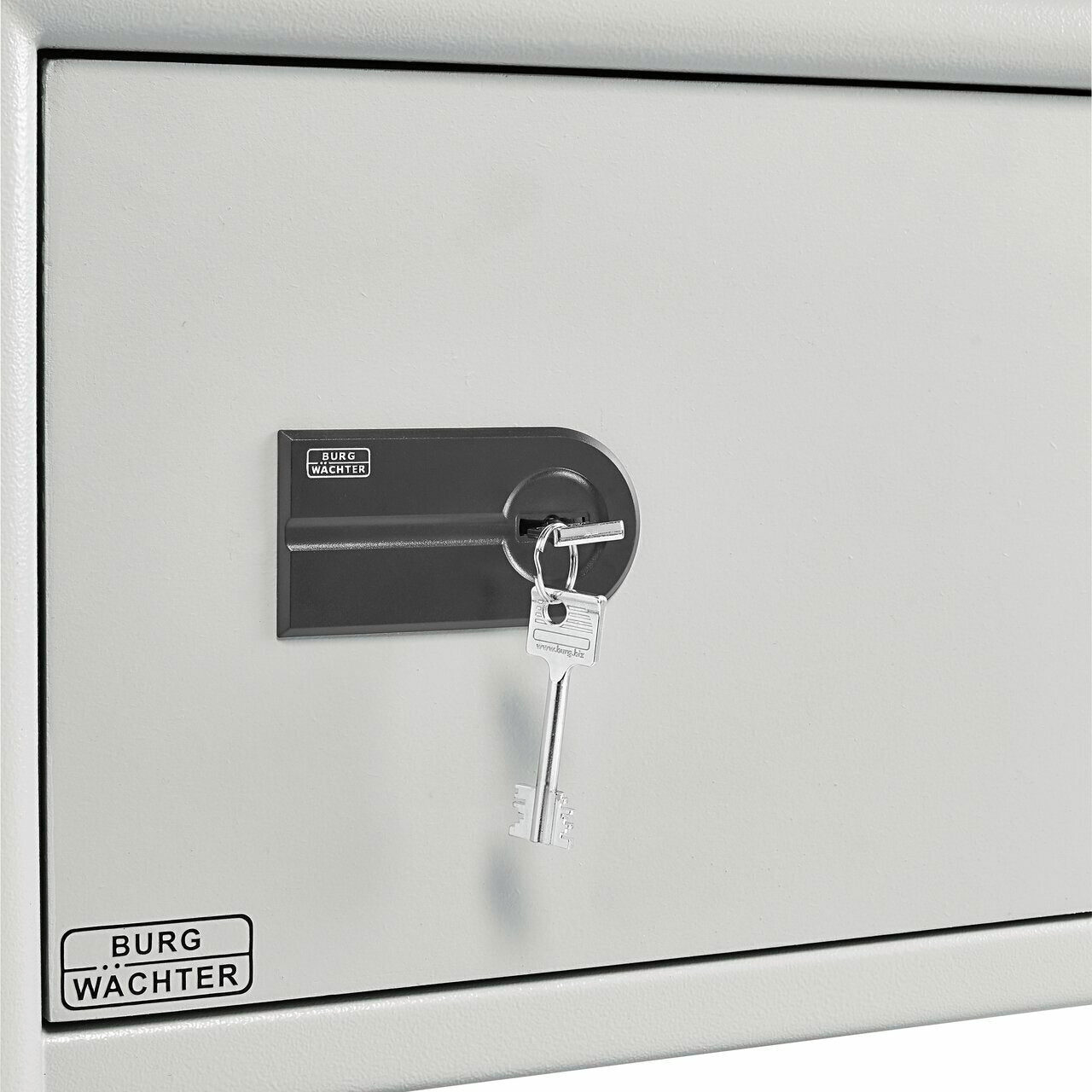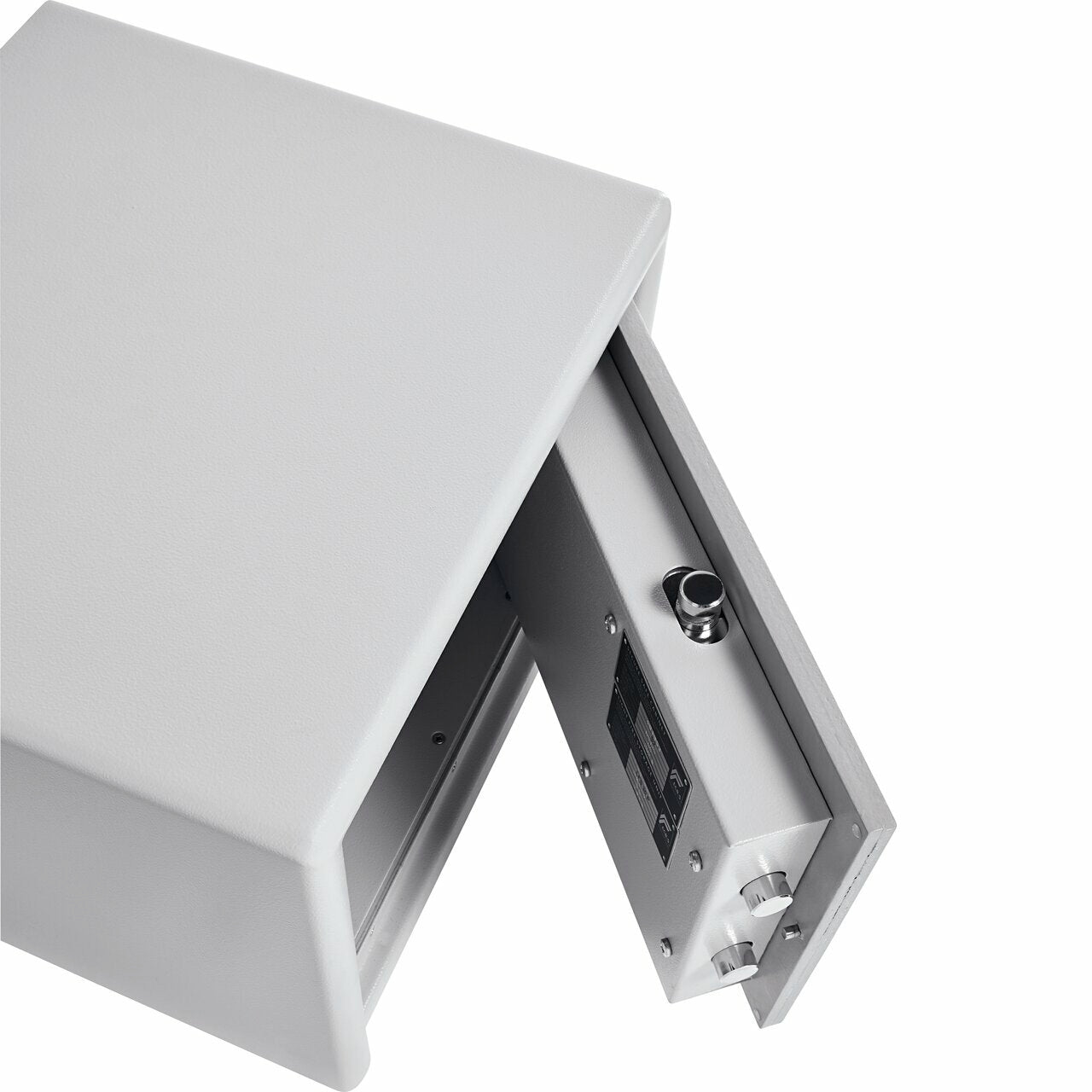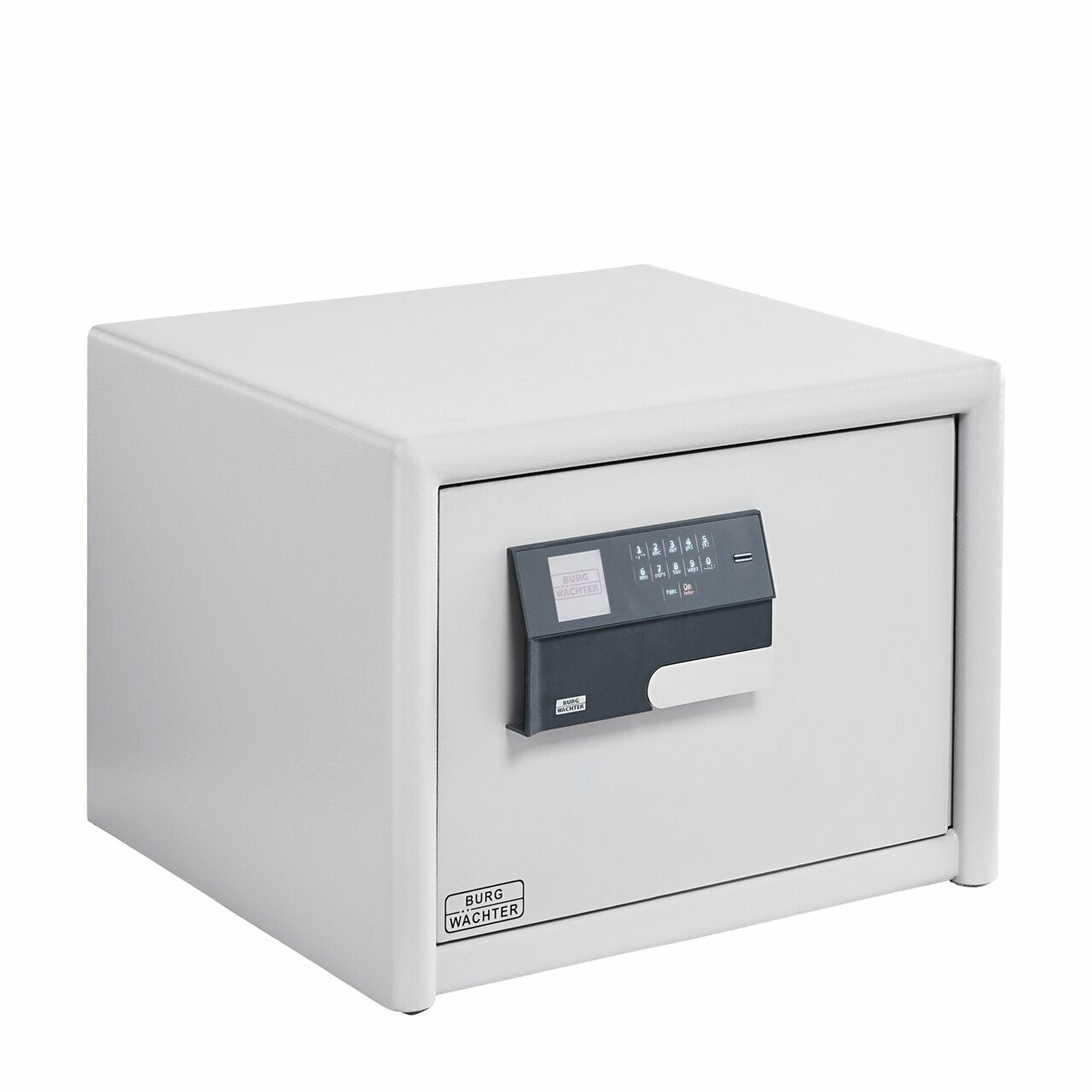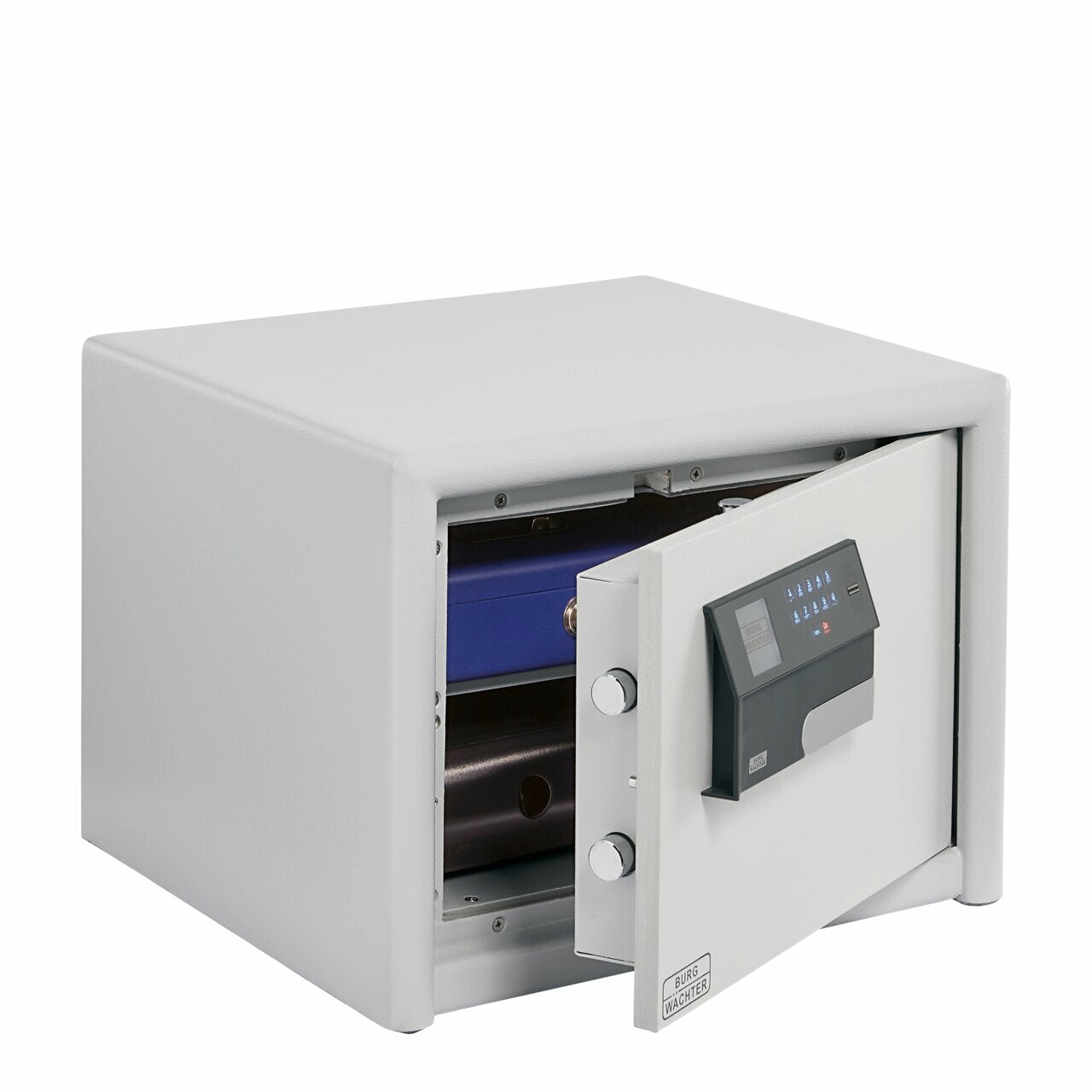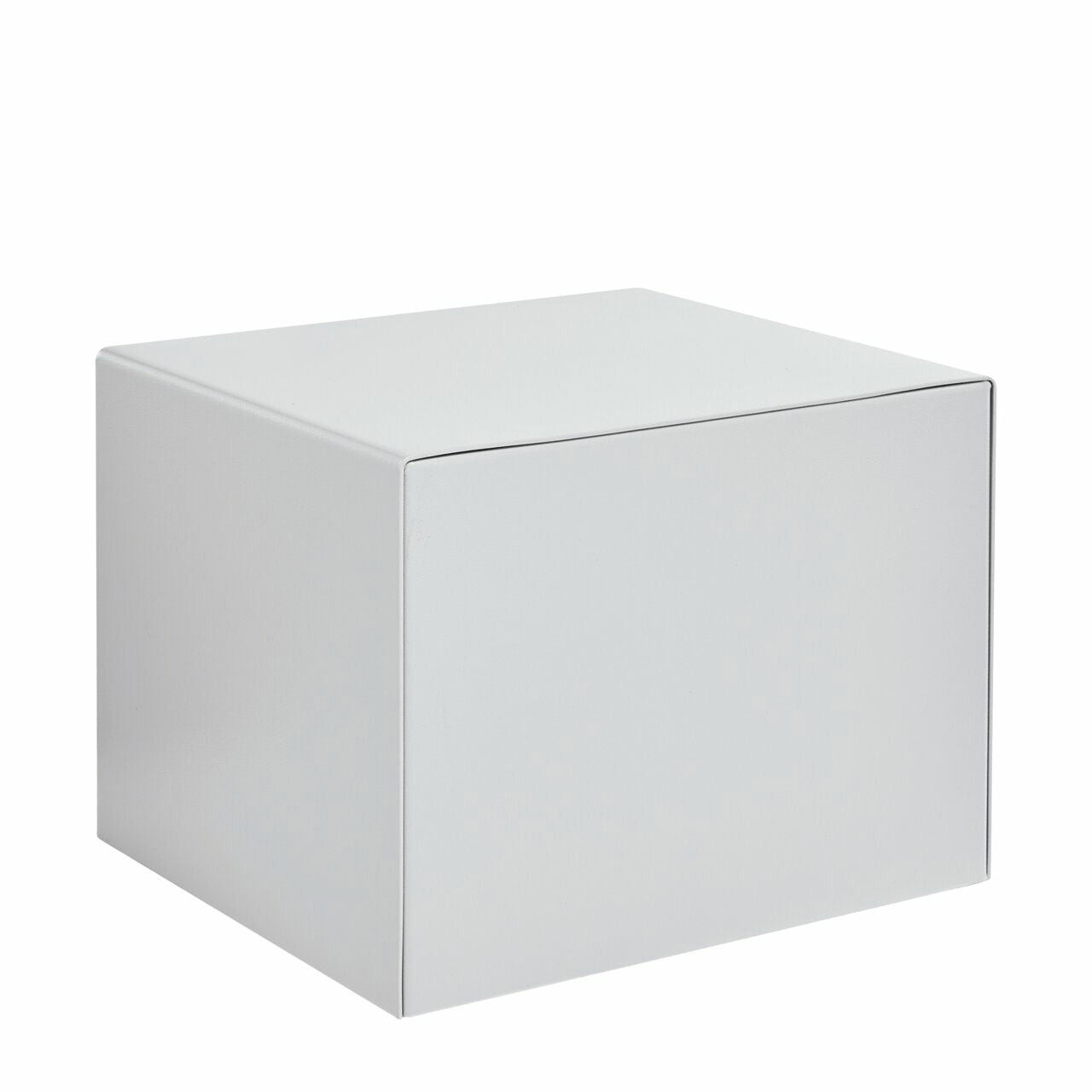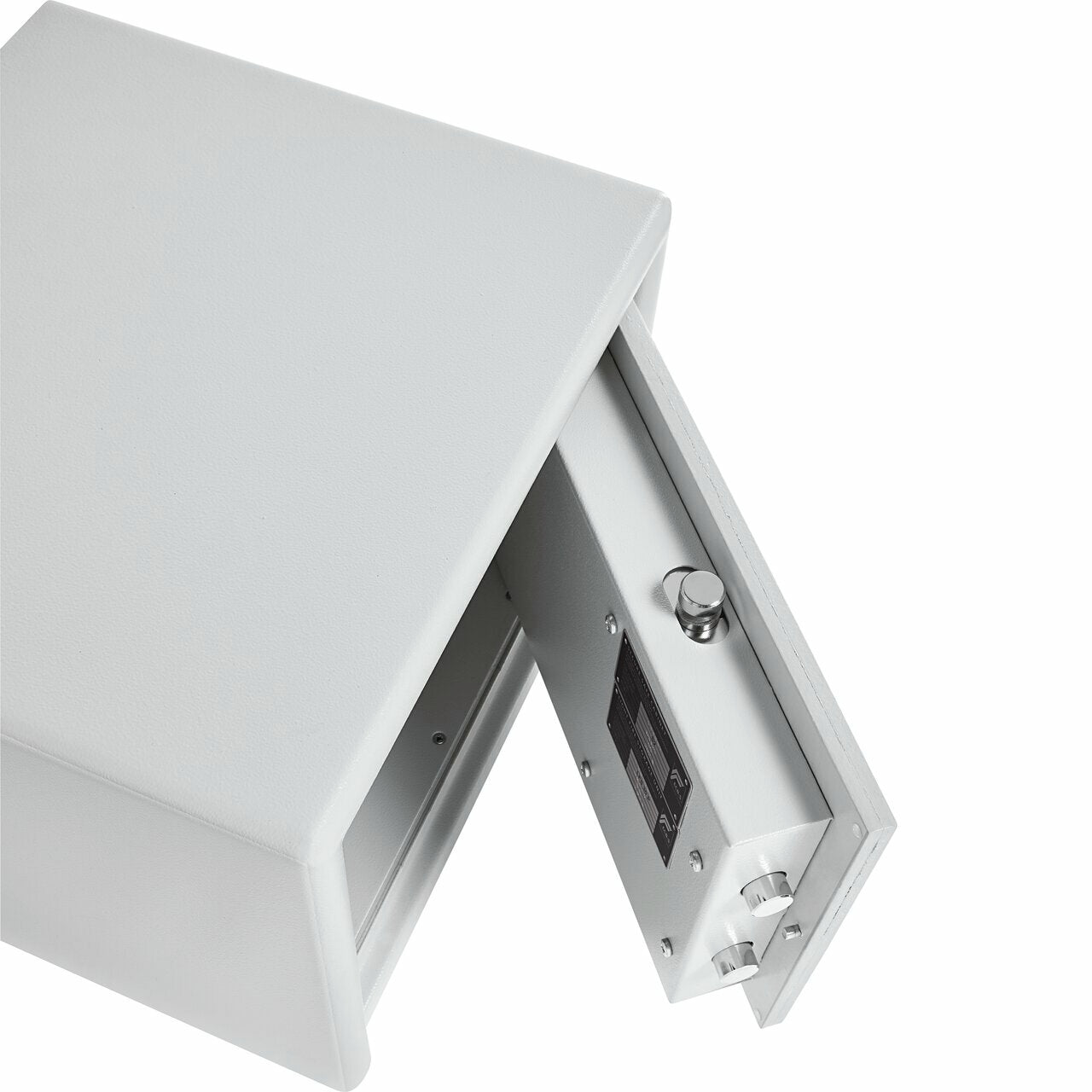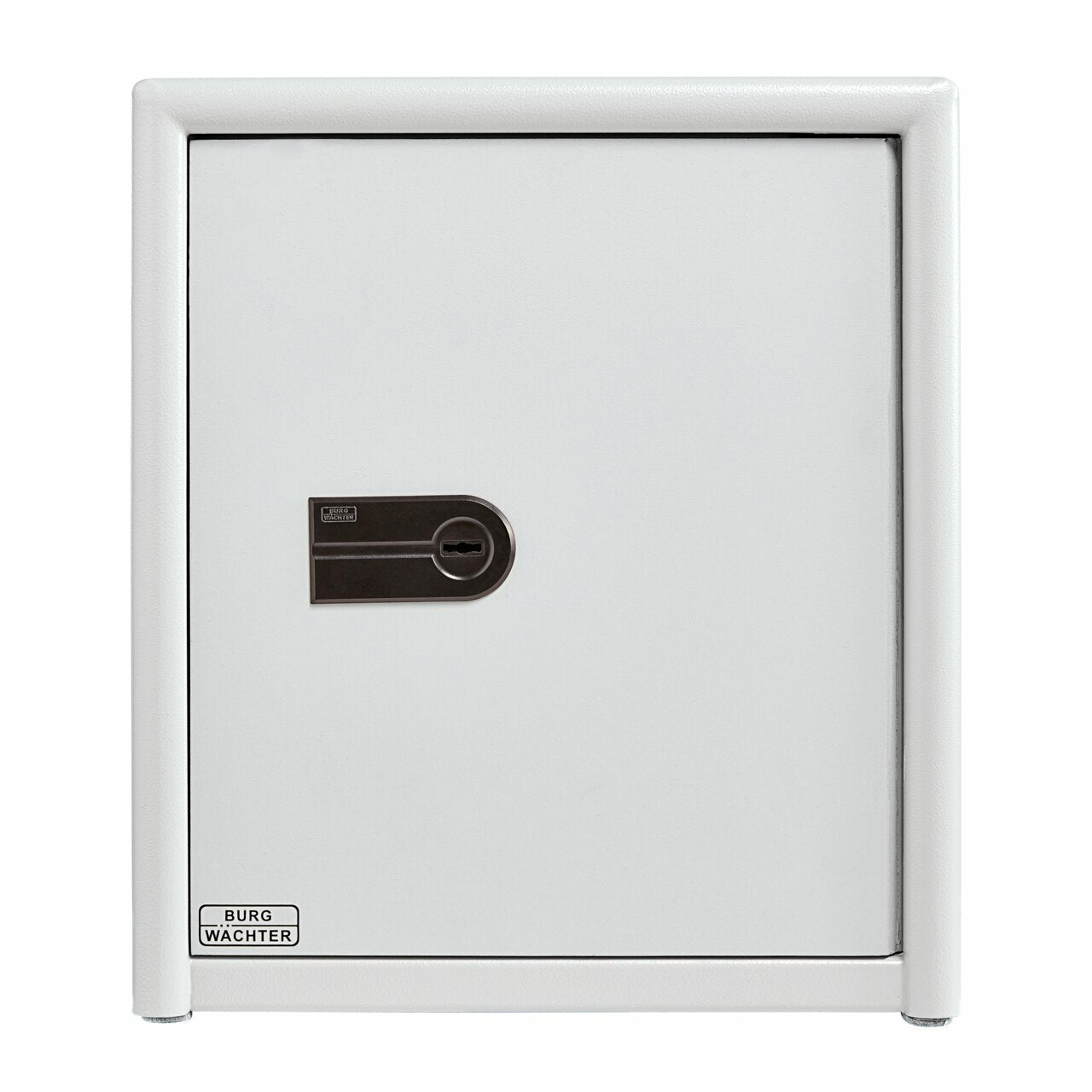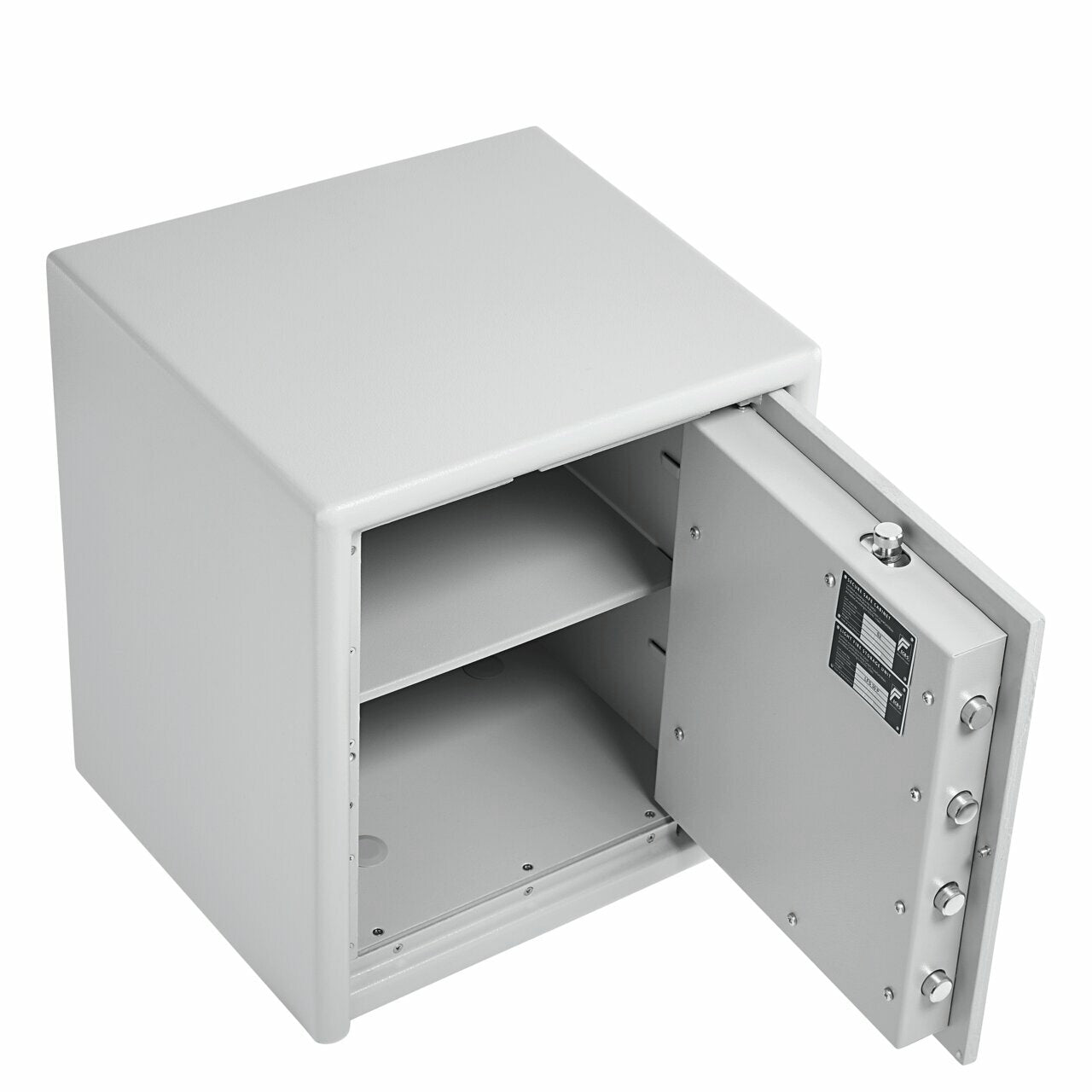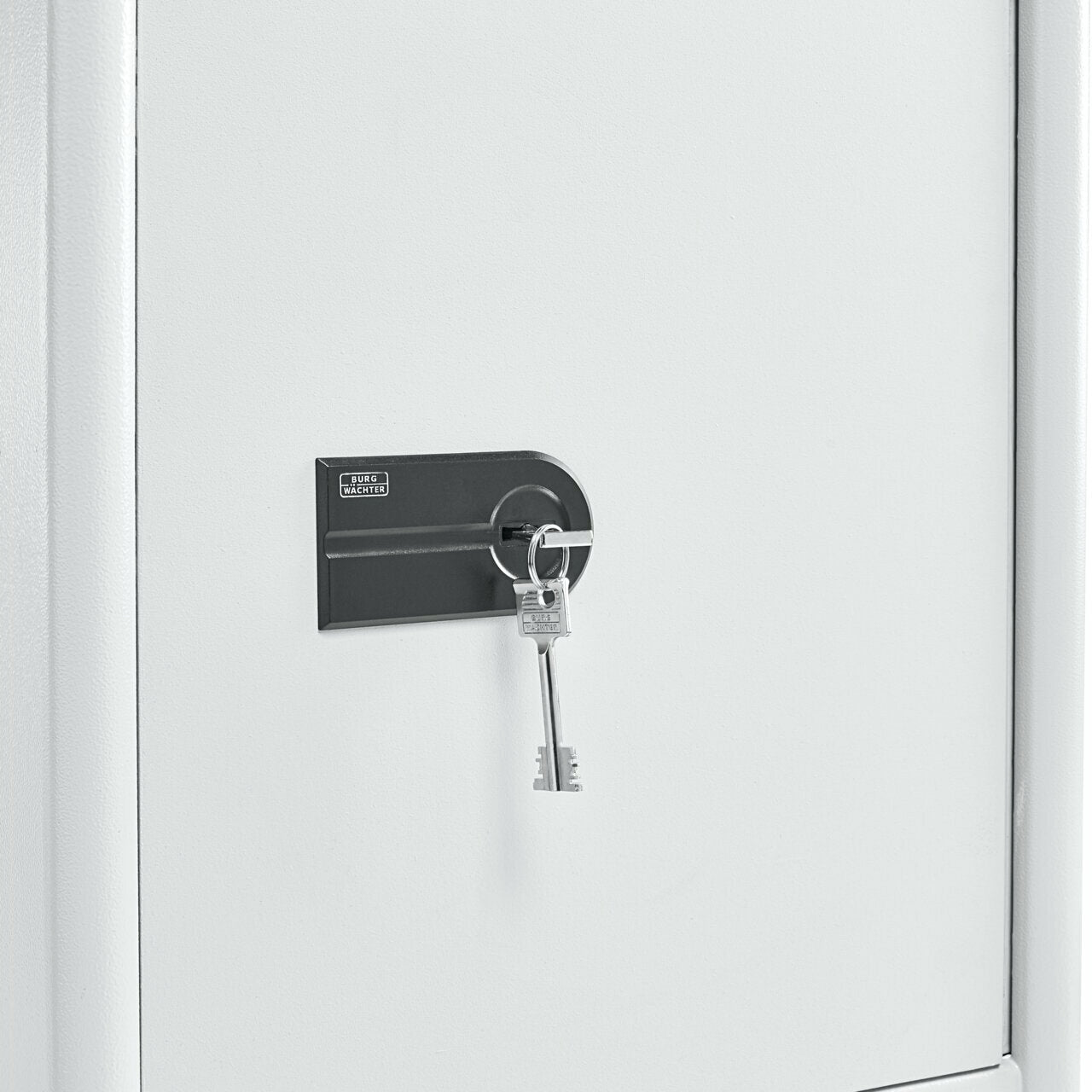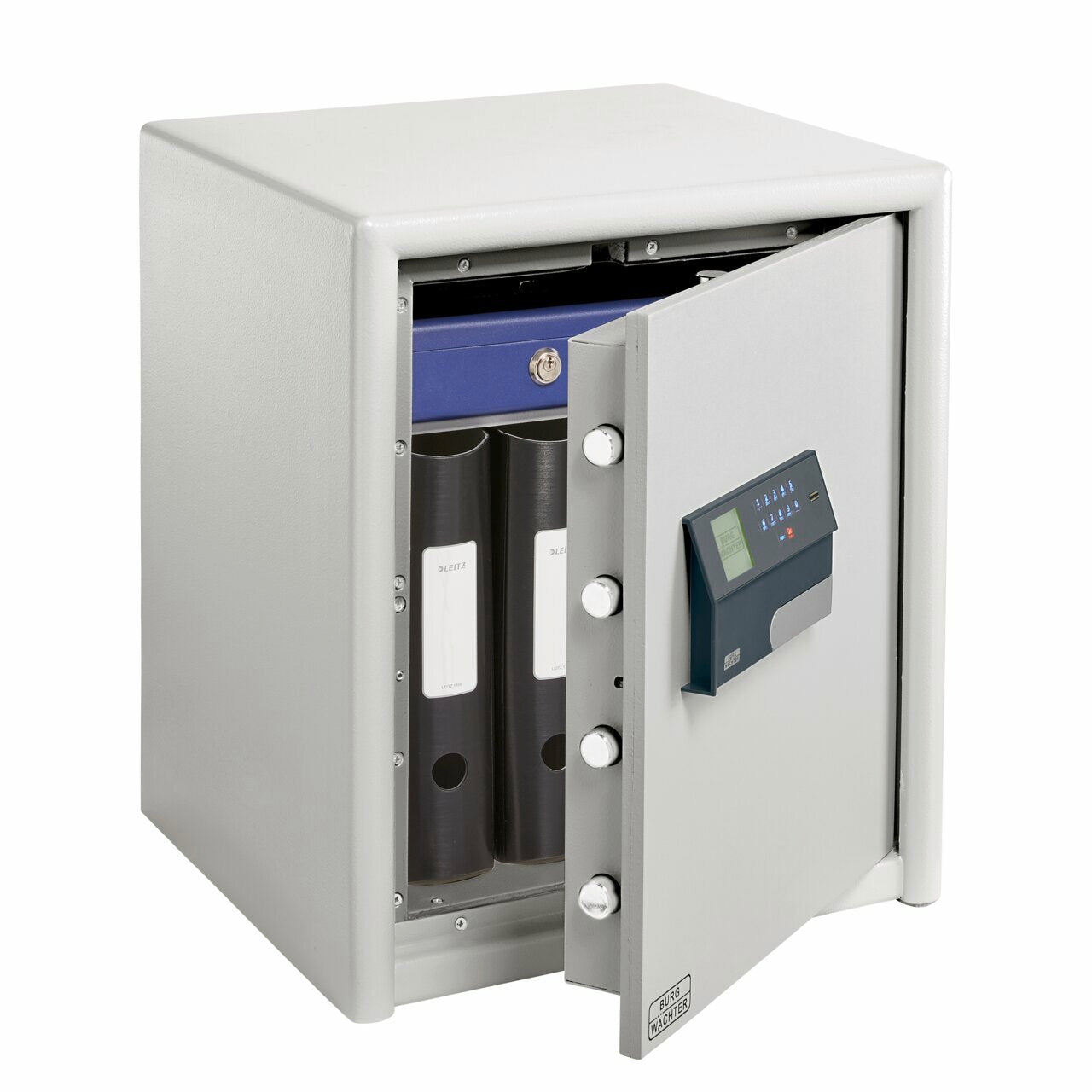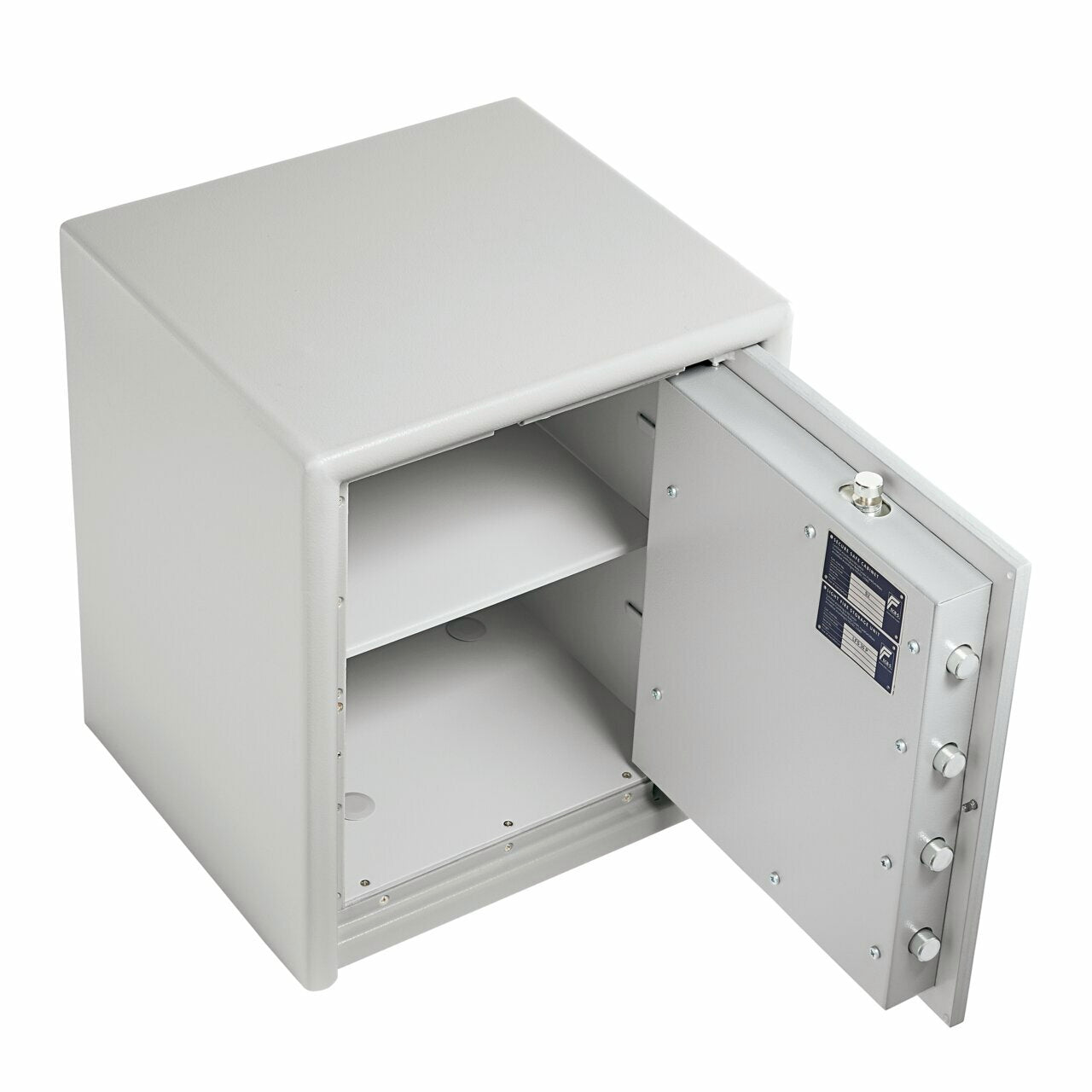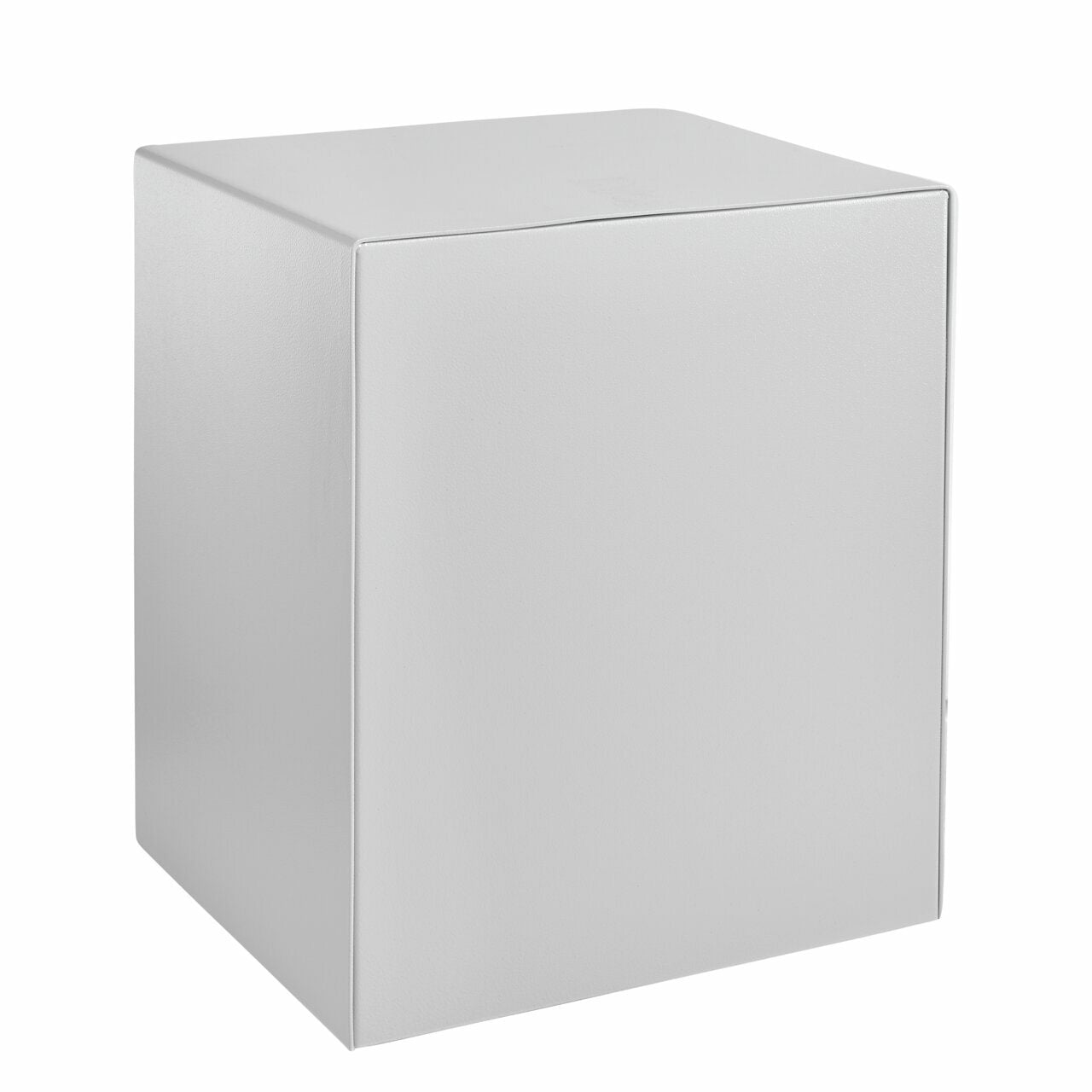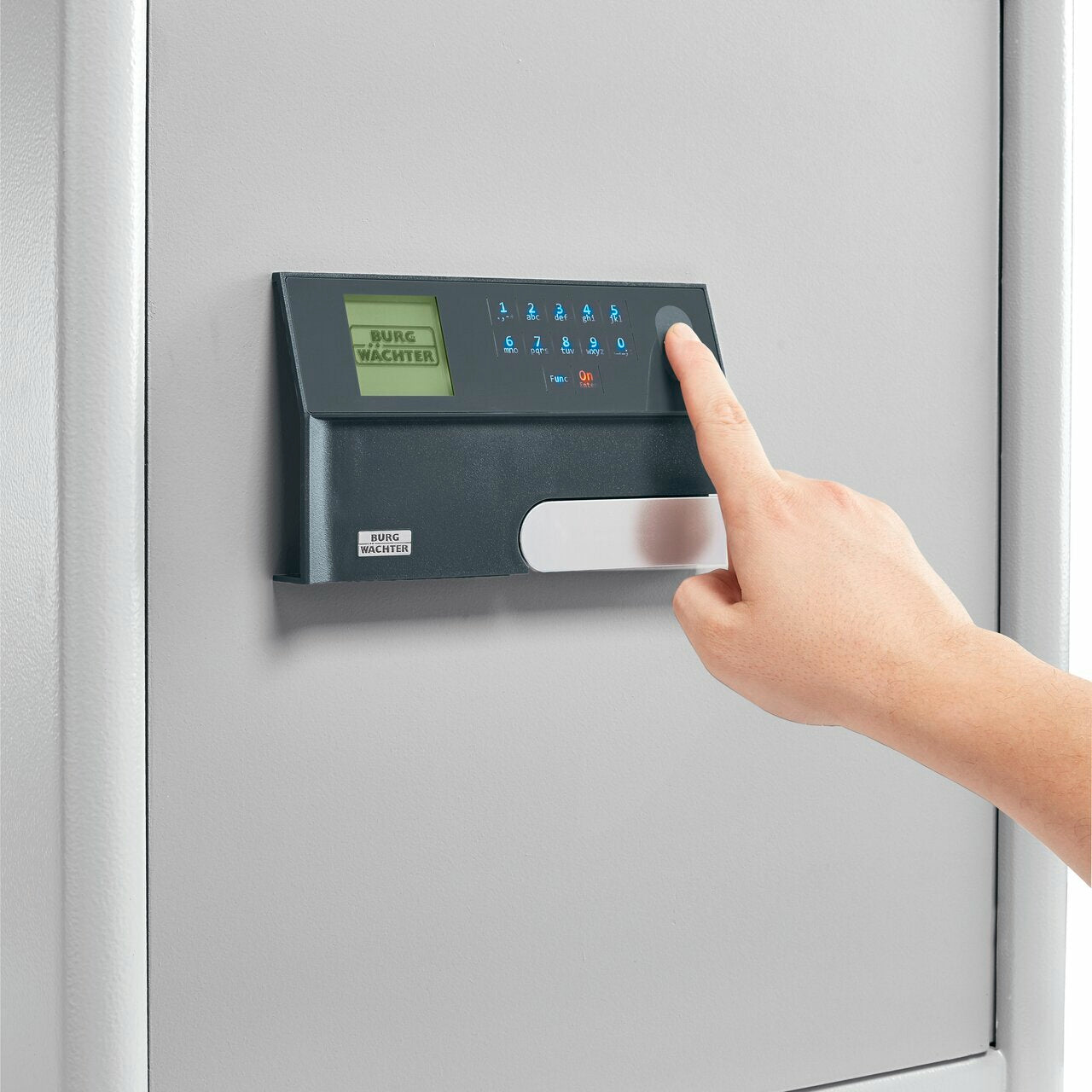 Tresore-Möbeltresore | DualSafe
DualSafe DS 415 E FP
Dual-Safe offers certified burglary protection and certified fire protection
The name says it all: The Dual-Safe from BURG-WÄCHTER provides double security. The safe combines certified burglary protection with certified fire protection (fire resistance LFS 30P according to EN 15659). This means that important documents, cash and other valuables are protected from fire and heat for up to 30 minutes in the event of a fire. In addition, composite insulation is installed in front of the door leaf as thermal insulation for the lock and bolt mechanism. In terms of burglary protection, the Dual-Safe is certified according to the S2 standard as per DIN EN 14450.
This is how the safe is constructed
The Dual-Safe safety cabinet offers many advantages for your security. The safe is double-walled. Additional protection is provided by the side locks with 25 mm round bolts, a sliding bolt at the top with additional puncture protection, and a rear gripping rail on the hinge side. In addition, the hinges lie on the inside and therefore offer no points of attack.
Dual-Safe prepared for safe anchorage
To prevent a safe from being easily stolen by thieves, secure anchoring is absolutely essential. To make anchoring the Dual-Safe easy, the safe comes prepared from the factory with two holes in the rear wall and two holes in the base (arranged diagonally) for robust anchoring. To keep valuables and documents neatly arranged, each model comes with an adjustable shelf.
Three sizes, opening by key, code or fingerprint
With the Dual-Safe, everyone can find the model that suits them best. This is ensured by the large selection of three sizes and two locking mechanisms. The safes of the Dual-Safe series offer volumes of 15 litres (DS 415), 27 litres (DS 425) and 50 litres (DS 445). The largest version thus offers space for up to eight large binders. Tip: If you can't decide on a size when buying, the larger model is the better choice. Experience shows that over the years more and more things that need to be kept safe are added.
"SecuTronic" modern safe electronics unit with touch control panel
With the locking systems you can choose between the classic, "SecuSafe" mechanical key lock (K models) and the "SecuTronic" electronic locking system (E FP models) for opening by code or fingerprint. The "SecuTronic" TRSE 12 H FP modern safe electronics unit offers a control panel with slanted touch control panel and graphic display. Instead of looking for the "On" button, you need only to swipe the control panel. This immediately activates it and illuminates it in two colours.In addition, the sloped position also guarantees optimal viewing from above. You can of course freely select the opening code. One admin and nine user codes are available. You can also read the opening history directly on the display. The "SecuTronic" TRSE 12 H FP has an opening delay (max. 99 min). This means: After entering the code, the programmed time must elapse before the Dual-Safe can be opened. Once three incorrect codes have been entered, a lock-out time is activated. This means that burglars have no chance to try lots of combinations.
Opening the safe with just one fingerprint
The opening of the safe with only one fingerprint is completely new. After a software update by your authorised dealer, you will be able to open and lock the Dual-Safe safe by fingerprint. This makes BURG-WÄCHTER currently the only manufacturer to offer a certified biometric opening method (ECB-S certified, lock class A after update).Your big advantage: You can lose a key, forget the opening code. But you always have your finger with you! A total of 20 fingerprints are available for opening the safe. Of course, the technology has a "fake finger detection" (live finger detection).With security level B, the Dual-Safe offers insurance coverage up to 20,000 Euro (private) and 2500 Euro (commercial). Please note: A coordination with the respective insurer is required due to differing insurance conditions.
• safety cabinets with pan-European certification
• type tested and supervised security by ECB·S
• tested and certified protection against burglary and fire
• security level S2 according to DIN EN 14450
• fire resistance LFS 30 according to EN 15659 – 30 minutes
fire protection for paper
• fire protective material according to DIN 4102
• composite insulation in front of the door leaf provides heat
protection for the lock and bolts
• double-walled construction
• internal hinge
• lateral locking through 25 mm diameter strong round bolts
plus sliding bolt on the top
• all-over gripping rail on the hinge side
• prepared for both wall and floor fixing, two diagonally
arranged drill holes on the back wall and on the floor
• fixing material included
• body light grey, door light grey
• with 1 shelf each as standard
2 security standards in one safe
The Dual-Safe safety cabinets correspond to
2 security standards:
• security level S2 according to DIN EN 14450
• fire resistance LFS 30 according to EN 15659 –
30 minutes fire protection for paper
Technical features
Sliding bolt on the top for additional protection
against attack
SecuTronic
New electronics with graphic display and fingerprint
scanner
• ECB·S safe lock with fingerprint module EN 1300 class B
• programmable electronic combination lock
• 1,000,000 different codes possible
• 1 admin code, up to 9 user codes and up to 20 finger-
prints can be programmed
• the fingerprint scanner features "Fake Fingerprint
Detection" to identify only live fingers. It will not identify
fake or copied fingerprints
• modern, precise and highly sensitive state-of-the-art
authentication process
• timer functions and assignment of rights Version E FP "SecuTronic"
Programmable electronic lock with
fingerprint module
• ECB·S certified according to class B
• graphic display with 1 admin code,
9 user codes and 20 fingerprints
• timer functions and assignment of rights
• incl. 4 Mignon LR 06 AA batteries
• DS 415 – 445:
the locking armature protrudes 13 mm
DS 465:
the locking armature protrudes 11 mm
Number of batteries
4
Number of potential users
10 codes + 20 fingerprints
Location (indoor/outdoor)
inside
Product outer width
435 mm
Product outer height
320 mm
Product outer depth
380 mm
Verpackungseinheit
1.00 Stk
Weight
44,000 kg
Battery type
Mignon LR06 AA
Main material
Steel
Incl. fixing material
yes
Number of shelves
1.00 Stk
Fire protection
LFS 30 P - 30 min. for paper
History function
2000 events
Interior width mm
320,00 mm
Interior height mm
205,00 mm
Interior depth mm
232,00 mm
No. of max. permitted weapons
none
Non-binding insurance guidelines commercial*
2.500 €
Non-binding insurance guidelines private*
20.000 €
Emergency lock
no
File depth
no
Door opening HxW in mm
205*265
Gun cabinet for short weapons
no
Gun cabinet for long weapons
no
Storage of narcotics
Storage not permitted
* The sums insured stated are non-binding guide values for Germany. The sums insured should always be agreed with the insurance company.
Packaging width mm
485,00 mm
Packaging depth mm
455,00 mm
Type of packaging (carton, blister)
colour carton
Type of fixing material
M10x80mm; Härte 8.8; Dübel 14mm
Matching key blank
OUTDATED
Wall thickness right
57,80 mm
Wall thickness left
57,80 mm
Wall thickness top
60,00 mm
Wall thickness buttom
60,00 mm
Wall thickness rear
65,00 mm
Optional fixing points
2x Boden + 2x Rückwand
Door thickness
76,00 mm
Protrusion locking system
12,00 mm
Door height
249,00 mm
Updateable firmware
yes
History function
2000 events
Locking bolt
Ø 25 mm