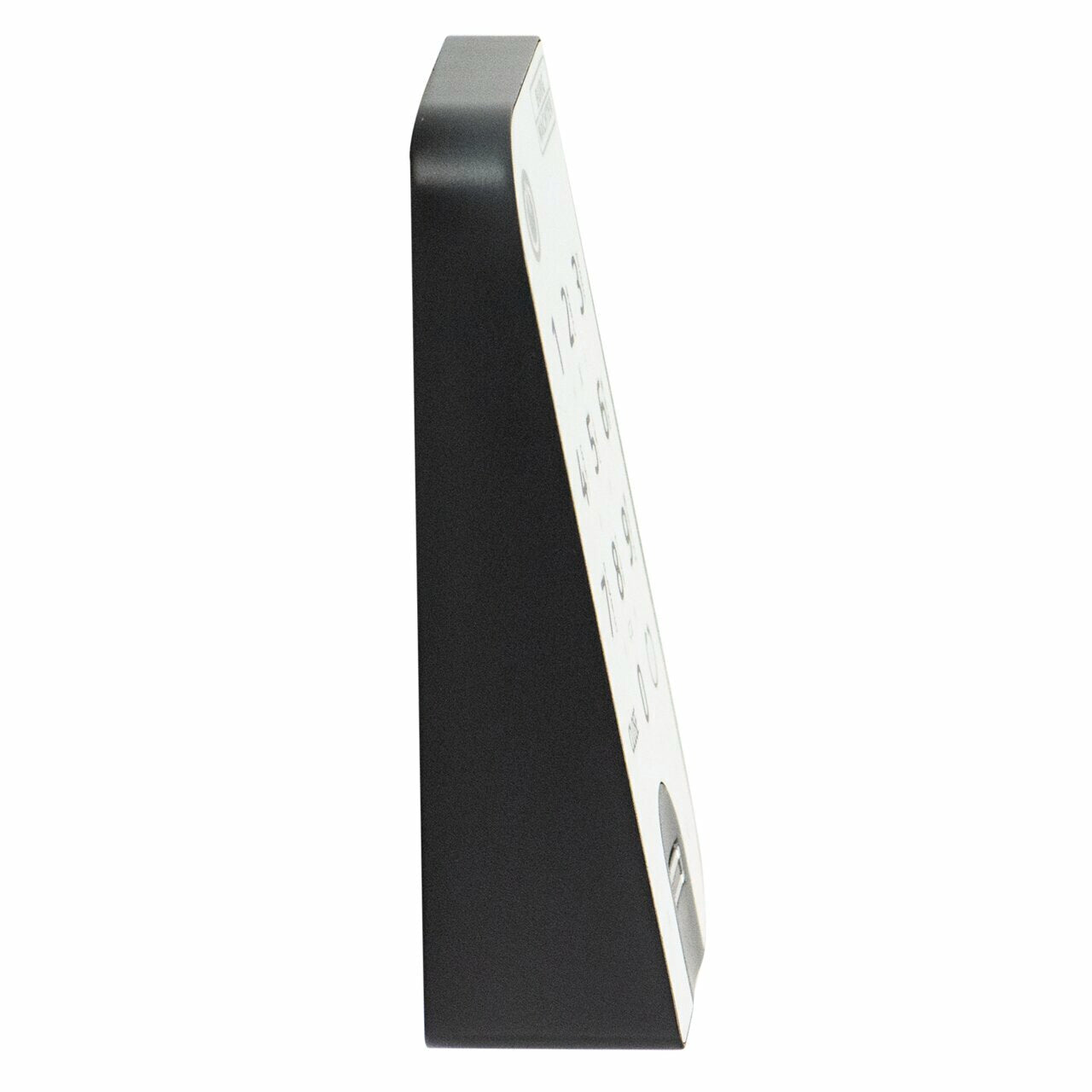 Türschlosselektronik-secuENTRY Einzelkomponenten | ENTRY 7712 Keypad FP
ENTRY 7712 Keypad FP
The modern keypad secuENTRY 7712 Keypad Fingerprint
The secuENTRY 7712 Fingerprint keypad uses state-of-the-art sensor technology to make it easy to open your secuENTRY door lock by fingerprint or code. The fingerprint sensor features live finger detection. 
Keypad with illuminated keys
The keypad is illuminated so that you can use the secuENTRY 7712 keypad in the dark without any problems. Operation is via push-buttons with a pleasant feel.
Secure data transmission with AES encryption
Of course, the transmission of your data is secure. This is ensured by the AES encryption of the data. With the secuENTRY keypad 7712, data is exchanged via the modern Bluetooth 5.2 LE standard. The range is up to four metres. The keypad is weatherproof and has protection class IP43.
• Tastaturfeld beleuchtet• Tastaturfeldbedienung via Drucktasten• 6-stelliger Geheimcode• Lebendfingererkennung• Modernste Sensorentechnik• Sicherheitsrelevante DatenübertragungAES-verschlüsselt• Funkverbindung via Bluetooth 5.2 LE• Keypad wetterfest, Schutzklasse IP43• Anbringungsabstand der Tastatur je nach Türkonstellation bis zu 4 m
Product outer width
58,00 mm
Product outer height
116,50 mm
Product outer depth
32,50 mm
Verpackungseinheit
1,00 Stk
Weight
0,122 kg
Fingerscan
yes
Communication (Bluetooth/radio)
Bluetooth 5.2
Pincode
yes
Weather protection class
IP 43