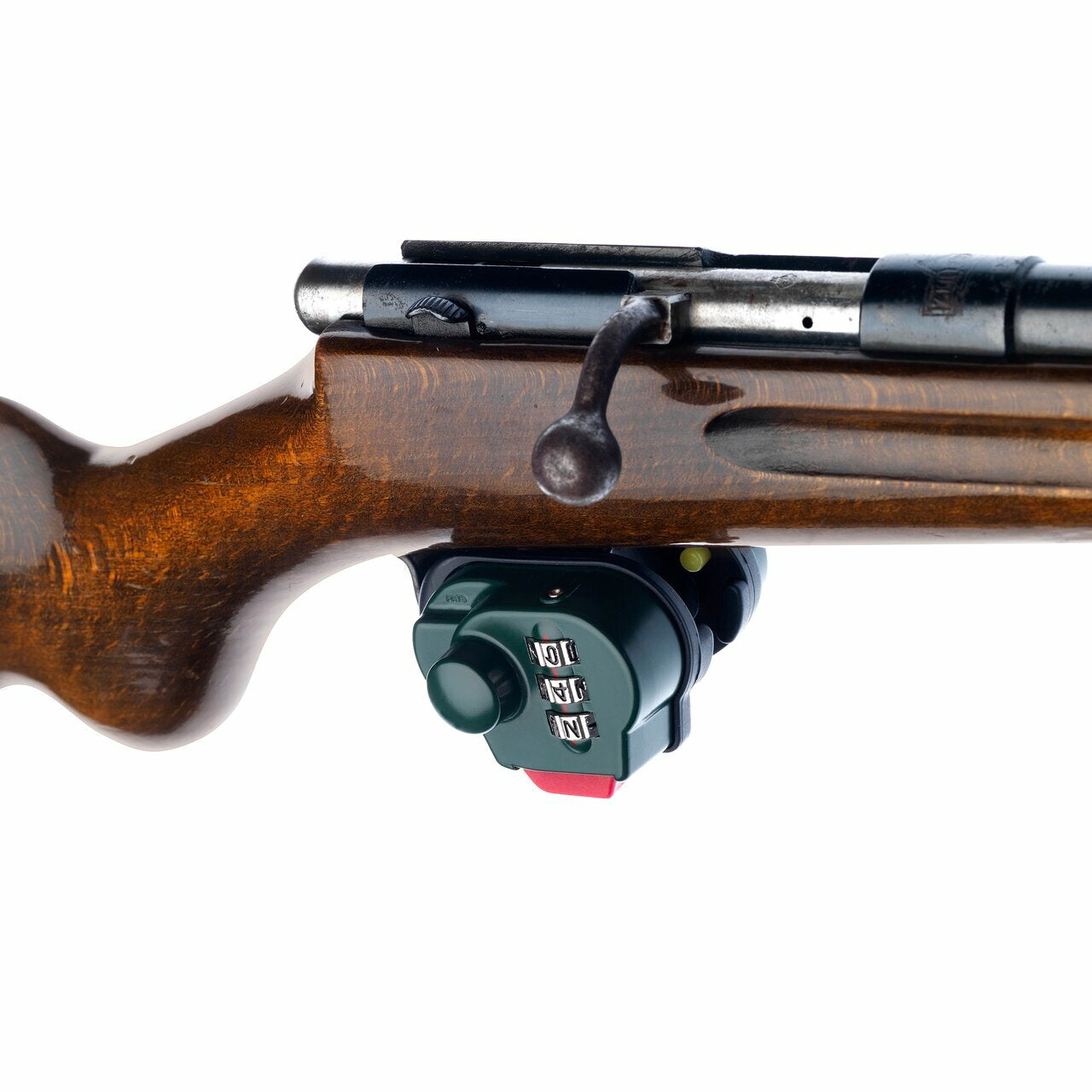 Lock & Bolt Locking Technology | Gun Lock GL 345
Gun Lock GL 345 SB
Quantity: (per packaging unit):
pc
The Gun Lock GL 345: Secure your firearms reliably!
With the possession of a firearm comes the responsibility of safe storage. With the Gun Lock GL 345 from BURG-WÄCHTER, you can ensure additional and effective protection for your firearms.The Gun Lock secures your firearm by blocking the trigger. The Gun Lock GL 345 consists of two parts that hook together securely via a latching system. For individually authorised access, a personal three-digit code can be selected.Personal three-digit code.
The right gun cabinet
When storing weapons, observe the current weapons laws. For the secure storage of firearms, you will find a large selection of suitable models in the Category Gun cabinets and gun safes .
• secures the trigger of the firearm by
blocking the trigger
• effective additional protection against
unauthorised use of the gun
• consists of 2 parts which interlock each
other via a secure locking system
• resettable combination
• attention! Please secure only unloaded-
guns with GUN LOCK
Location (indoor/outdoor)
n.a.
Product outer width
60,40 mm
Product outer height
41,10 mm
Product outer depth
52,10 mm
Verpackungseinheit
5.00 Stk
Weight
0,177 kg
Main material
Steel
Incl. fixing material
no
Packaging width mm
130,00 mm
Packaging depth mm
52,50 mm
Type of packaging (carton, blister)
Blister
Matching key blank
OUTDATED