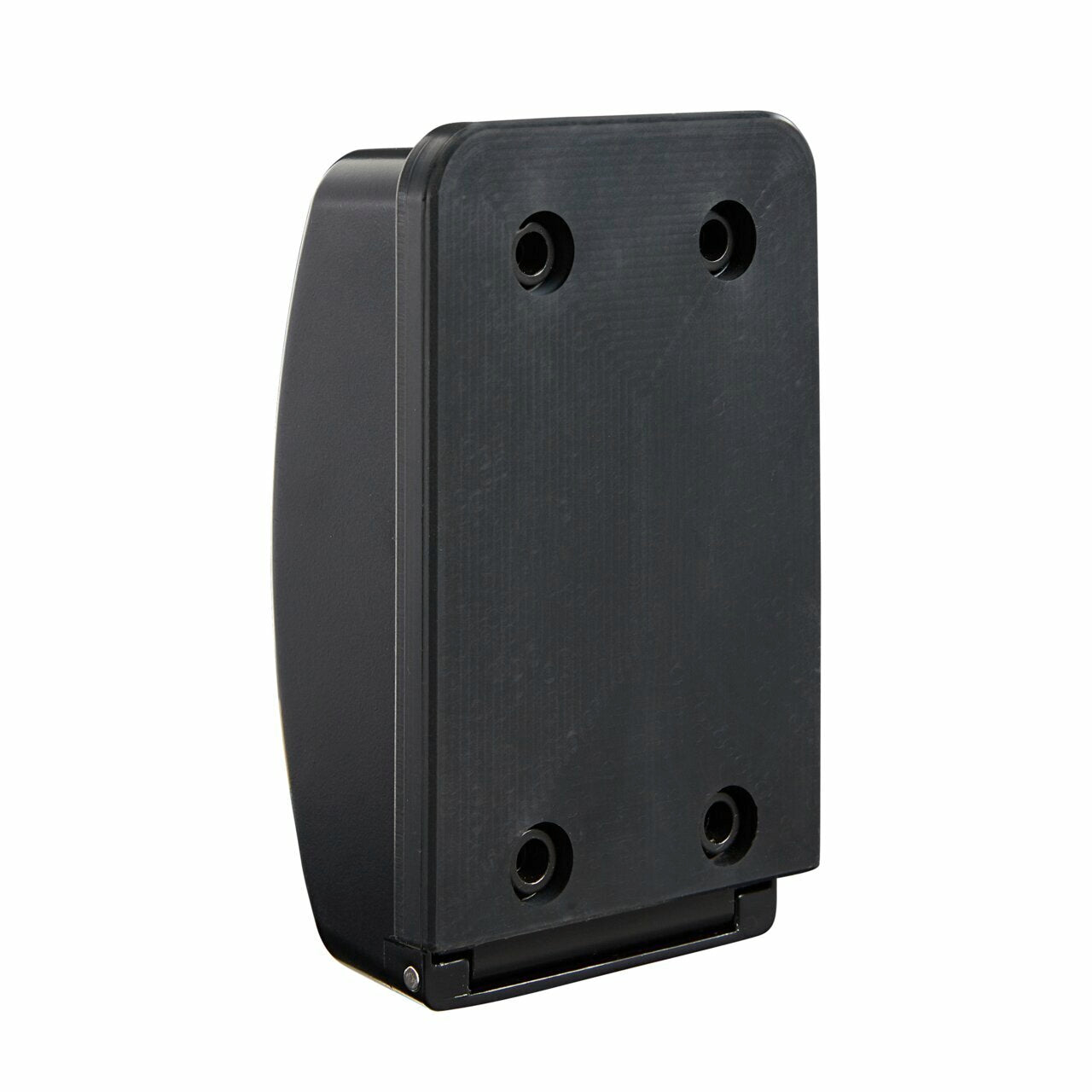 Tresore-Schlüsseltresore | Key Safe 10/20
KEY SAFE 10 SB
The Key Safe 10 and Key Safe 20 - The practical solution to manage keys securely, simply and centrally.
The KeySafe 10 and Key Safe 20 from BURG-WÄCHTER offer a secure storage option for keys as well as for other smaller valuables. The key safe offers easy and central access for changing groups of people such as tradesmen, care services, service providers, holiday guests or for vehicle hire. Thanks to the practical, integrated key hook or the magnetic key holder, keys can be easily stored.
Compact design, easy installation
The KeySafe 10 is suitable for keys up to 7 cm long. The keys can be conveniently placed on the integrated key hook. The KeySafe 20 is suitable for keys up to 12 cm long and has a magnetic key holder to store your keys...
Resistant body
The body is made of a very resistant die-cast zinc to reliably protect your keys from theft. It is suitable for wall mounting indoors or in a protected outdoor area. Of course, the necessary fixing material is included. 
Free choice from 10,000 number combinations
You can choose and set your personal four-digit access code from 10,000 free and resettable combinations. Note that it is necessary to adjust the number wheels after closing the top part. It has never been so easy to manage keys securely and centrally as with the Key Safe from BURG-WÄCHTER.
• secure storage for keys and other
valuables
• allows 24 hour access to keys -
ideal for providing access when
not at the property (tradesmen,
car rental, service, care personnel,
holiday guests, etc.)
• very strong zinc die-cast body
• 4-digit, individually adjustable
combination
• 10,000 different codes possible
• '0-0-0-0' auto stop aids opening in
poor light
• for wall mounting indoors or protected
outdoor areas
• incl. fixing material (4 screws and
dowels) • integrated key hook
• for maximum key length 7 cm
Number of potential users
1 code
Location (indoor/outdoor)
n.a.
Product outer width
61 mm
Product outer height
85 mm
Product outer depth
39 mm
Verpackungseinheit
1.00 Stk
Main material
Zinc die casting
Incl. fixing material
yes
Number of shelves
0.00 Stk
Fire protection
- without
History function
No
Interior width mm
55,00 mm
Interior height mm
30,00 mm
Interior depth mm
30,00 mm
No. of max. permitted weapons
none
Non-binding insurance guidelines commercial
as per agreement of the insurer
Non-binding insurance guidelines private
as per agreement of the insurerwithout
Emergency lock
no
File depth
no
Door opening HxW in mm
0
Gun cabinet for short weapons
no
Gun cabinet for long weapons
no
Storage of narcotics
Storage not permitted
Packaging width mm
137,00 mm
Packaging depth mm
41,00 mm
Type of packaging (carton, blister)
Blister
Type of fixing material
4x Schraube 4x40;Dübel 8x30
Matching key blank
OUTDATED
Wall thickness right
2,00 mm
Wall thickness left
2,00 mm
Wall thickness top
2,00 mm
Wall thickness buttom
2,00 mm
Wall thickness rear
2,00 mm
Optional fixing points
4x Rückwand
Updateable firmware
no
History function
No