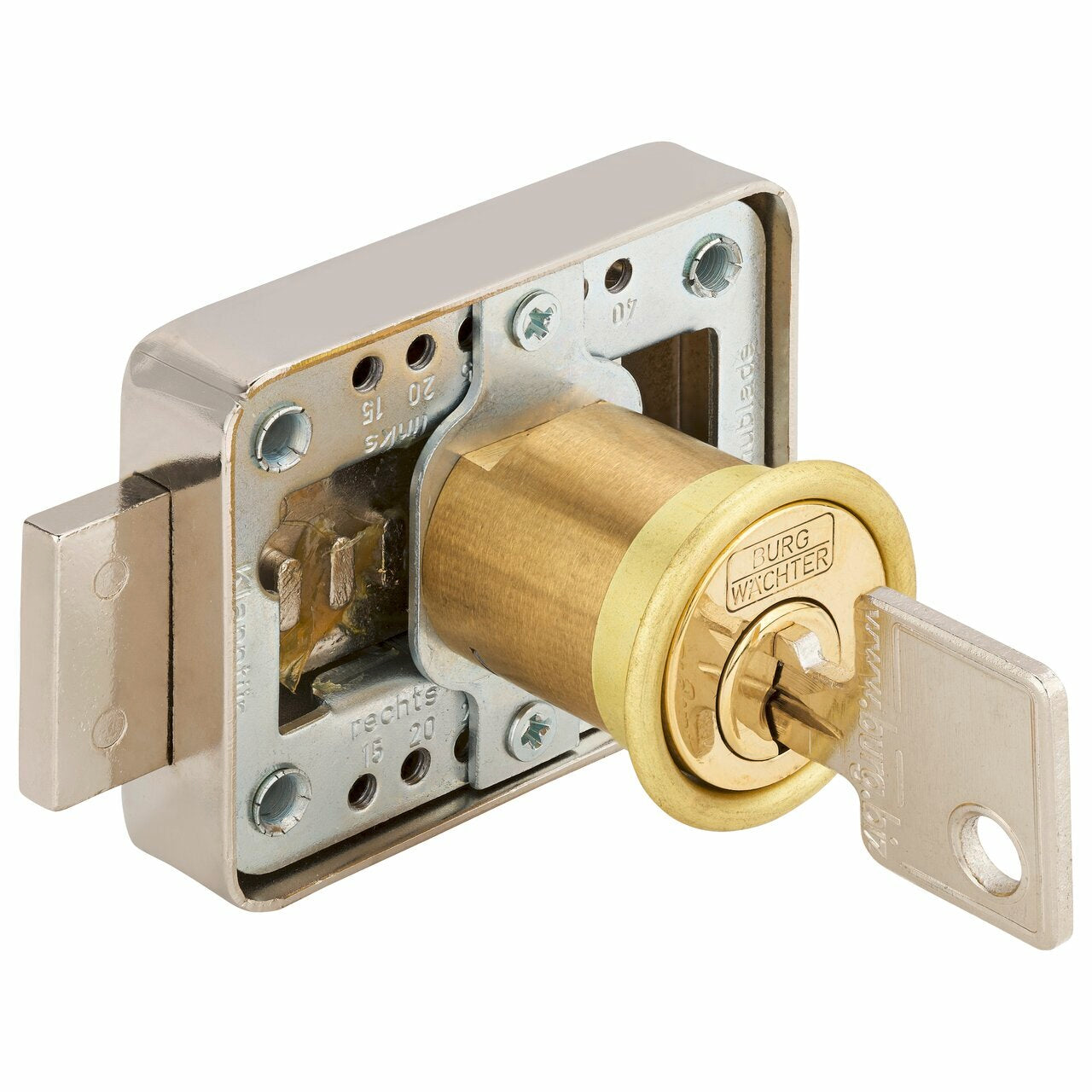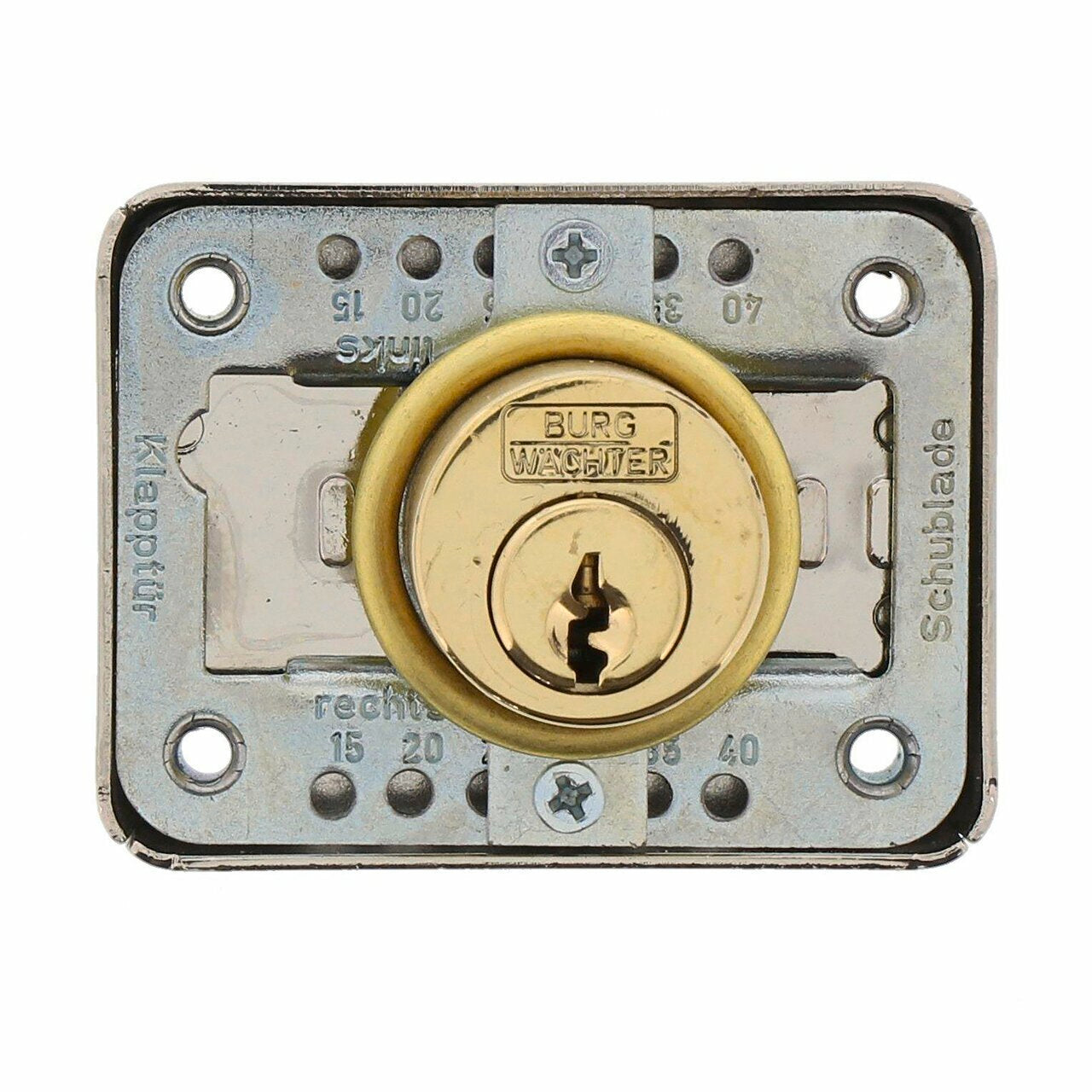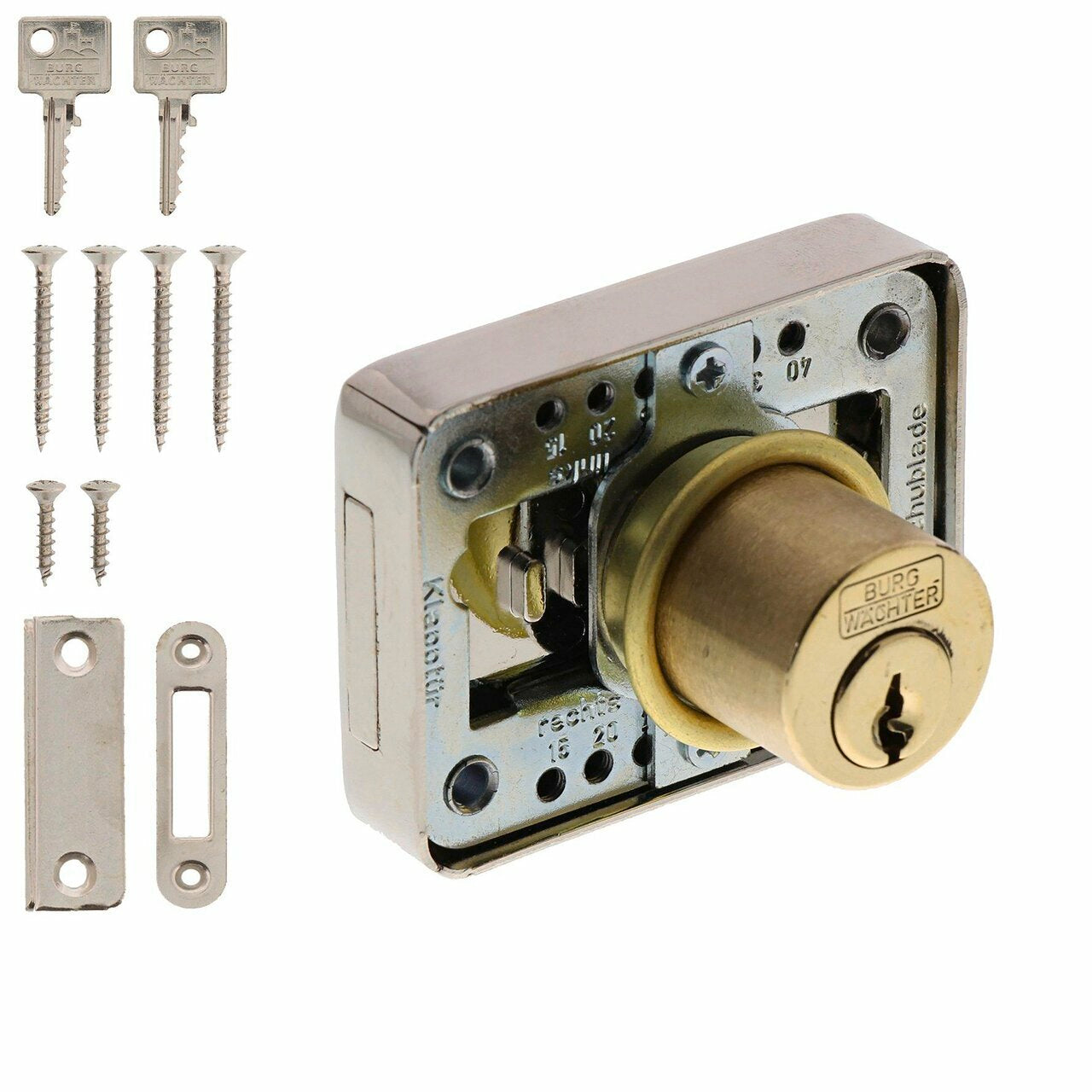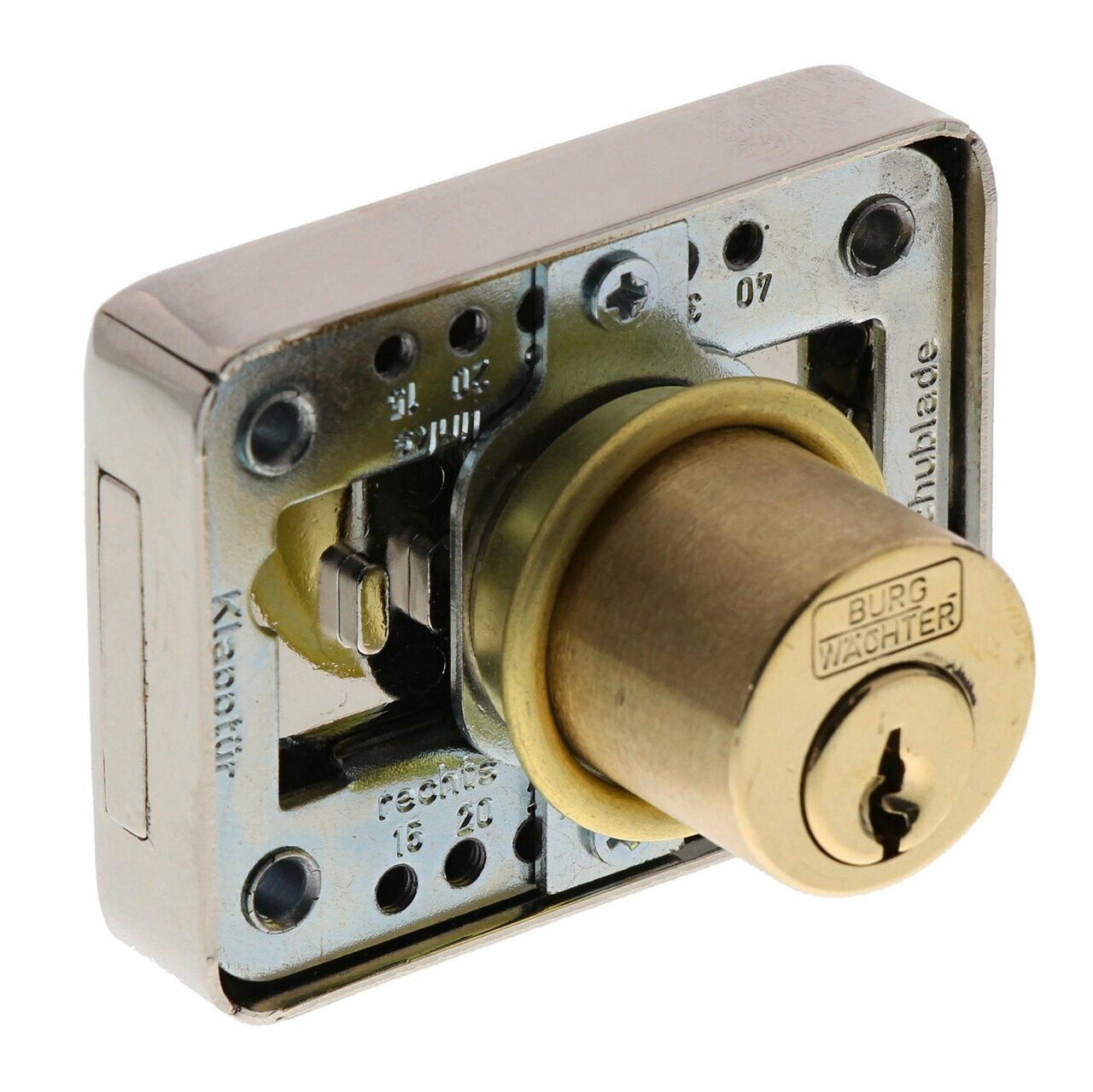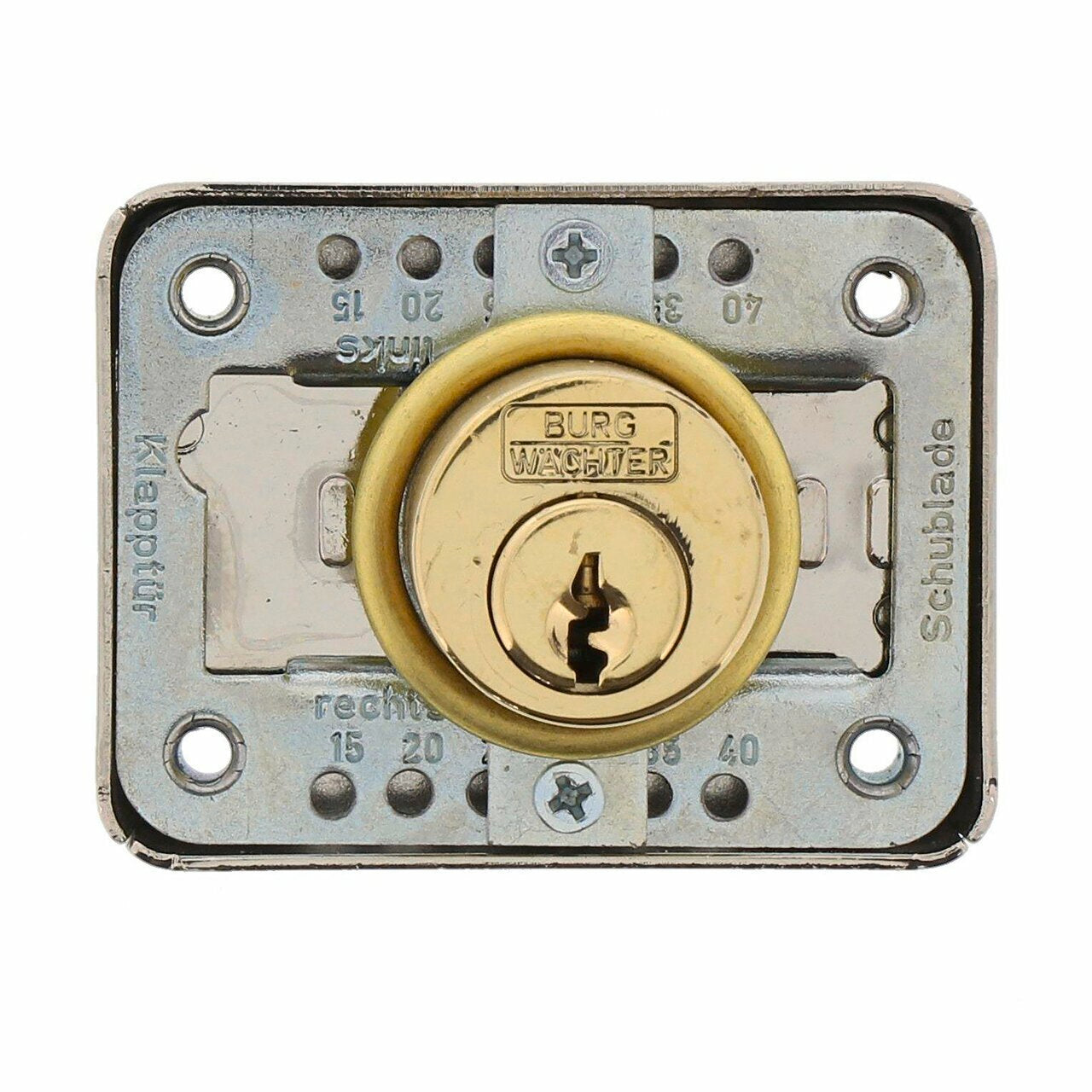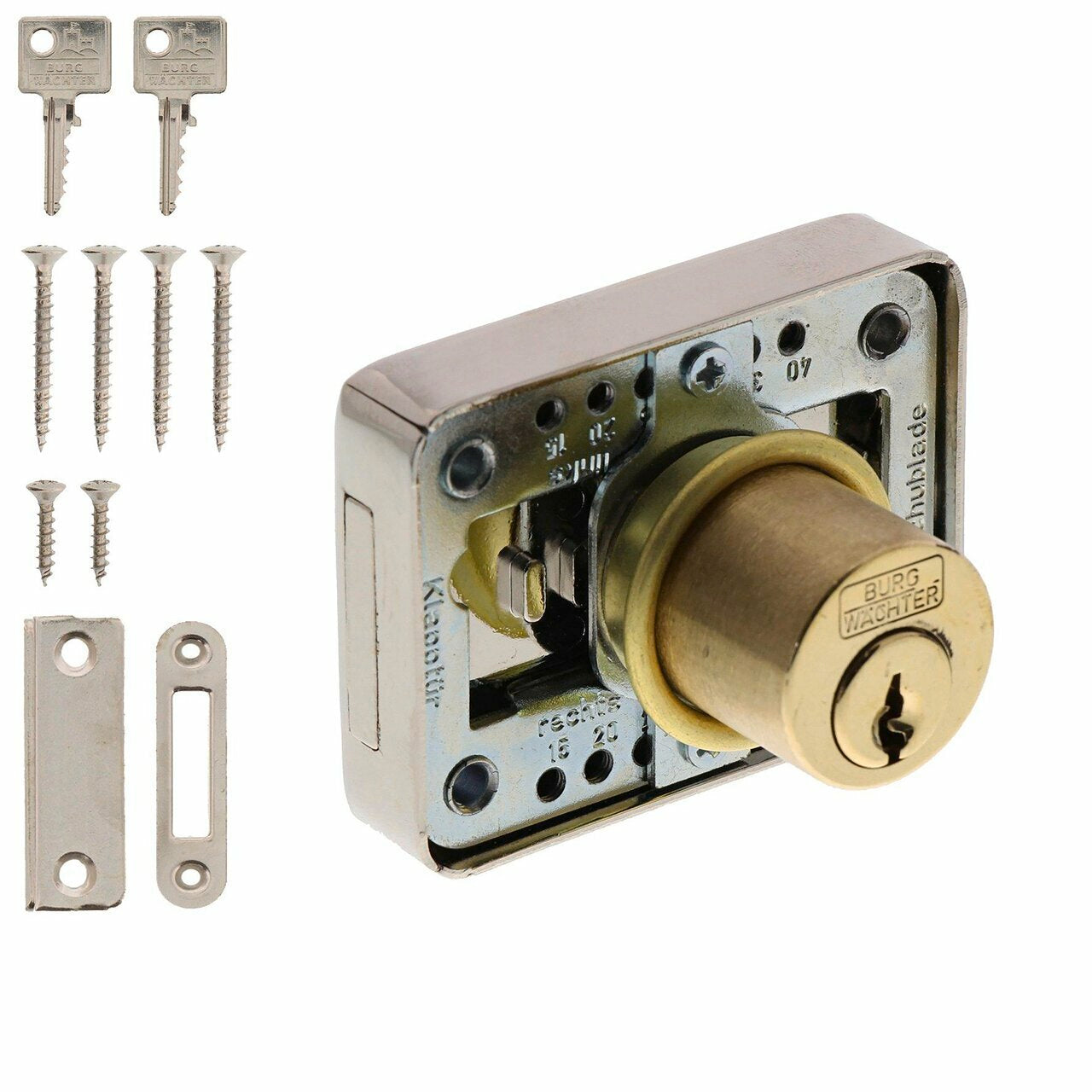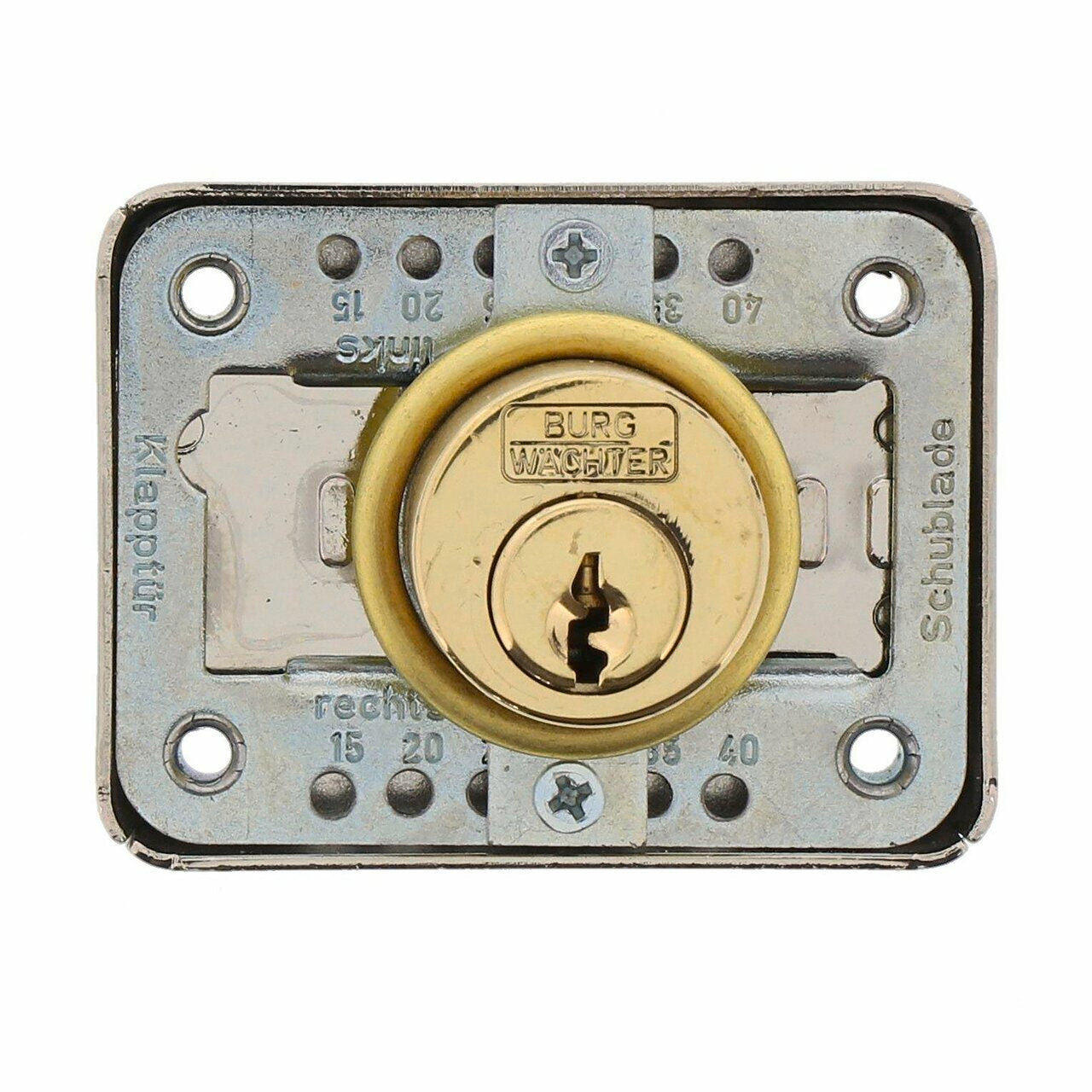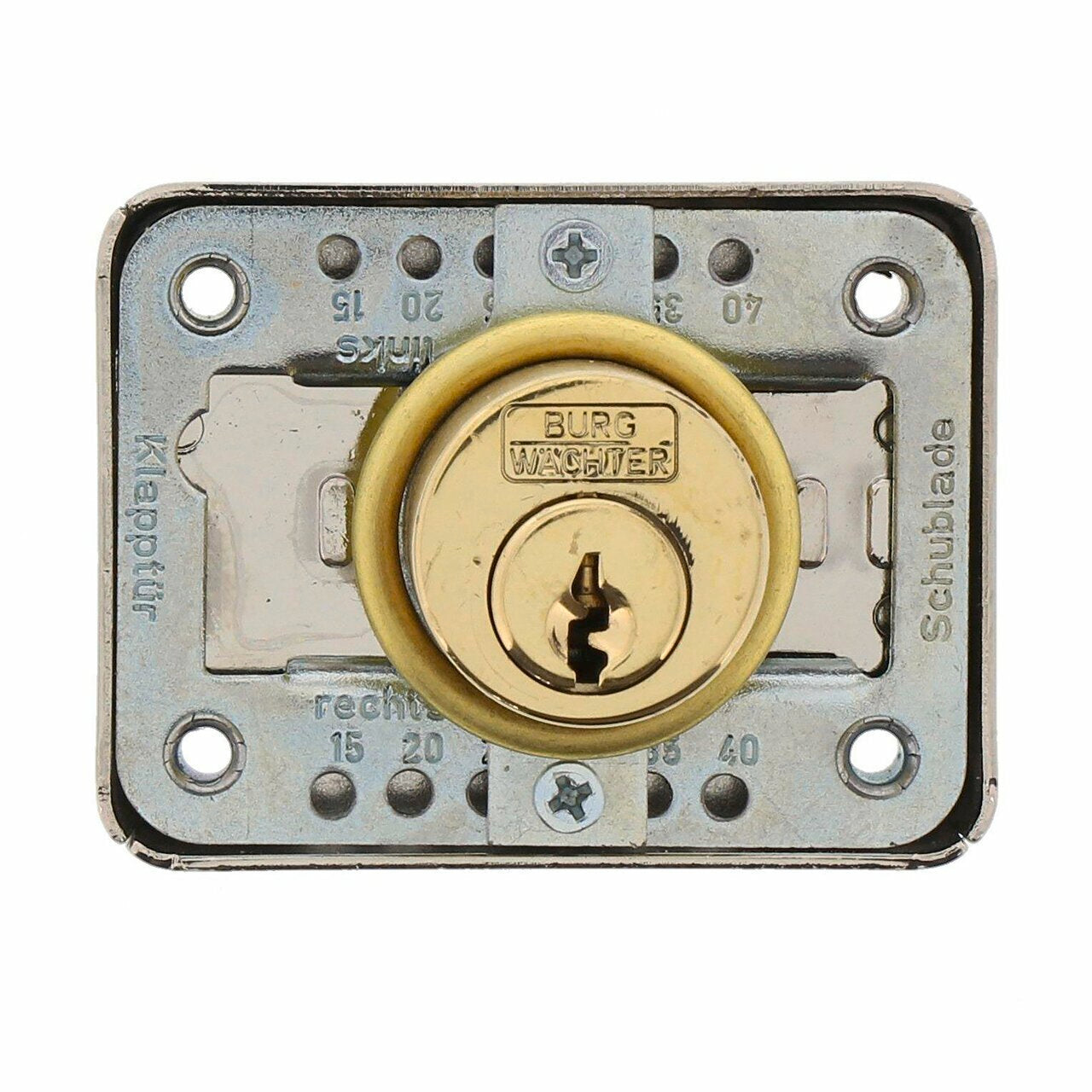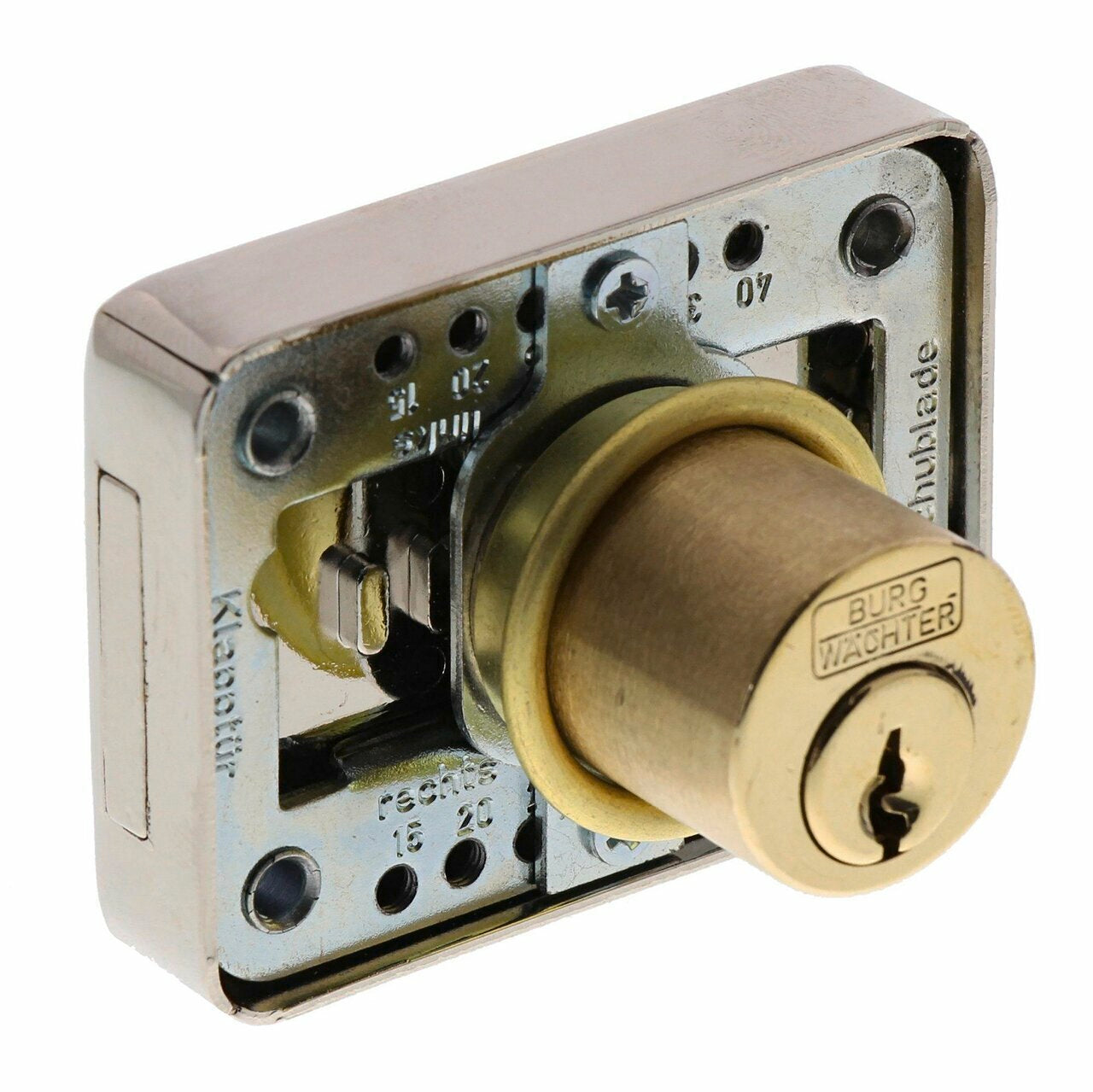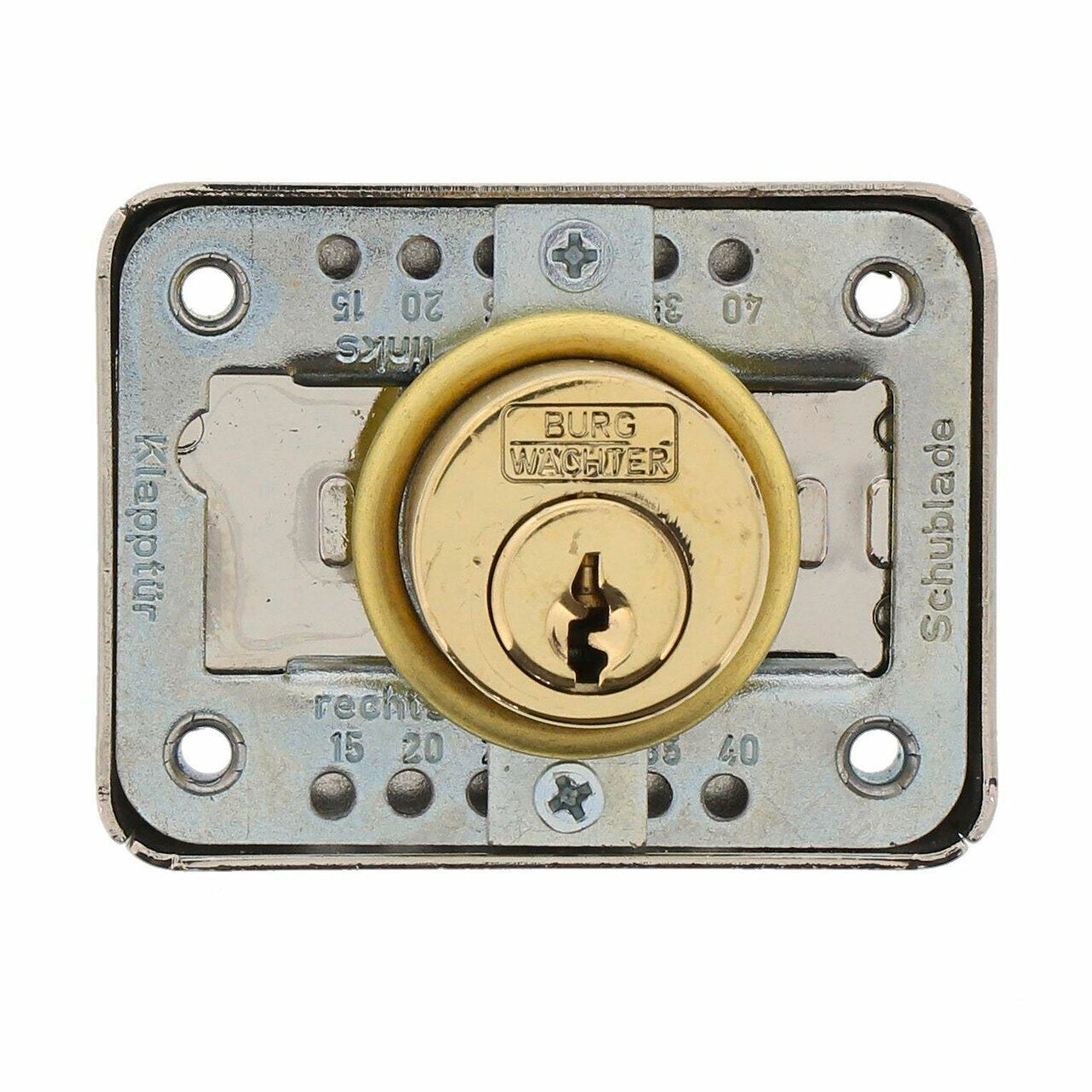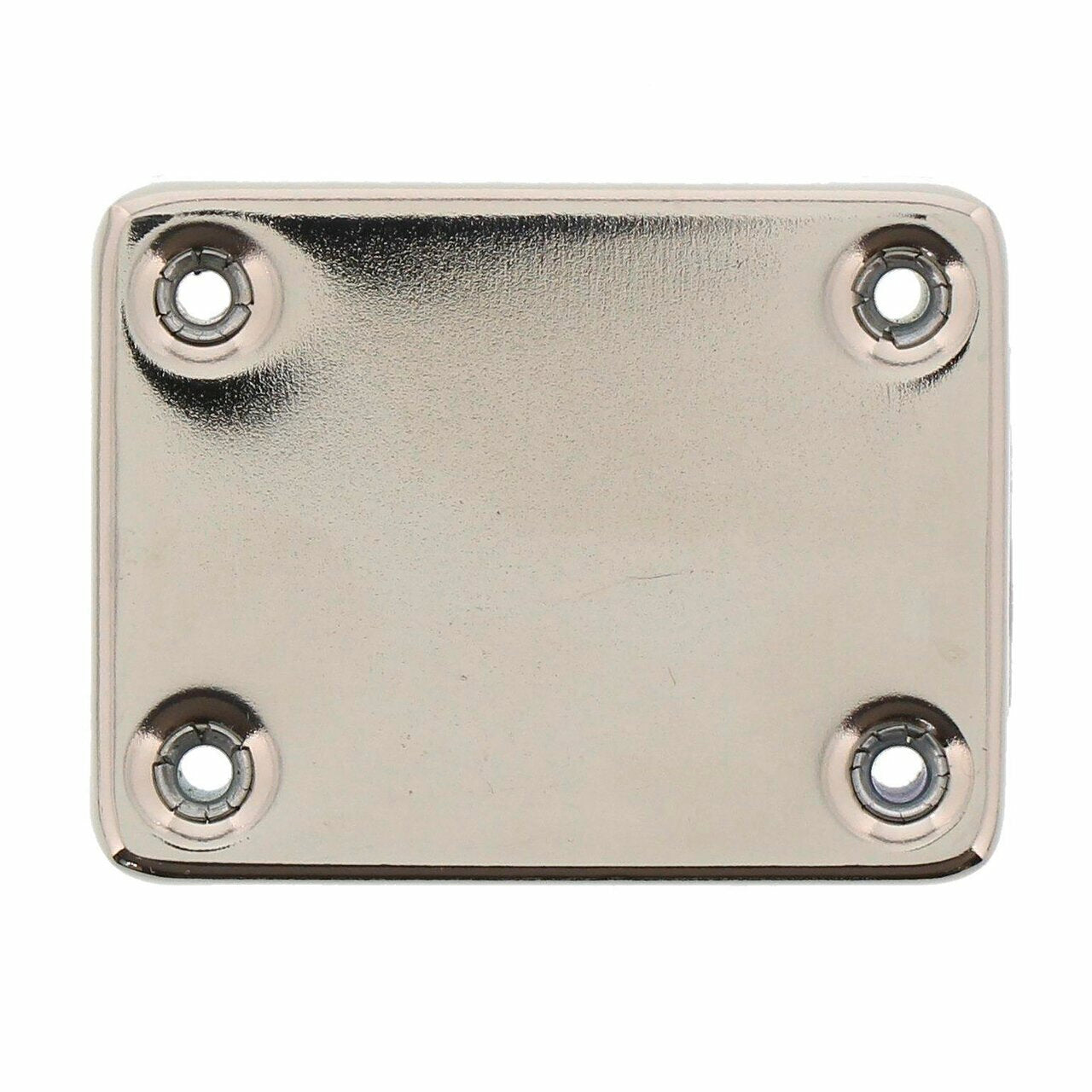 Lock & bolt locking technology | MZ 23
MZ 23
Quantity: (per packaging unit):
pc
Furniture lock / Cylinder screw-on lock
The furniture locks MZ 23 and MZ 2320 are universally applicable for various pieces of furniture,  The high-quality pin cylinder in both models is made of robust brass.In the MZ 23 furniture lock the cylinder is made of polished brass, in the MZ 2320 variant the brass locking mechanism is also nickel-plated.
Furniture lock five-way adjustable
Installation in your furniture is quick and effortless, as the furniture lock can be optimally adapted. The spindle dimension can be adjusted fivefold from 15 to 40 mm for a customised installation. The length of the pin cylinder is 25 mm.The MZ 23 and MZ 2320 screw-on locks are also available in a keyed alike version or as a master key system.
• applicable in all fields
• brass pin cylinder
• backset adjustable from 15-40 mm
• cylinder length 25 mm
• possible versions: master keyed or
keyed alike.
• MZ 23: cylinder brass polished
• MZ 2320: cylinder brass, nickel-plated
Product outer width
57 mm
Product outer height
44 mm
Product outer depth
37,5 mm
Verpackungseinheit
5,00 Stk
Weight
0,200 kg
For material thickness from, to
25.00
Main material
Brass
Incl. fixing material
yes
Packaging width mm
60,00 mm
Packaging depth mm
48,00 mm
Type of packaging (carton, blister)
loose
Type of fixing material
4xSchrauben(2,9x22,4+ 2xSchrauben(2,8x12,7)