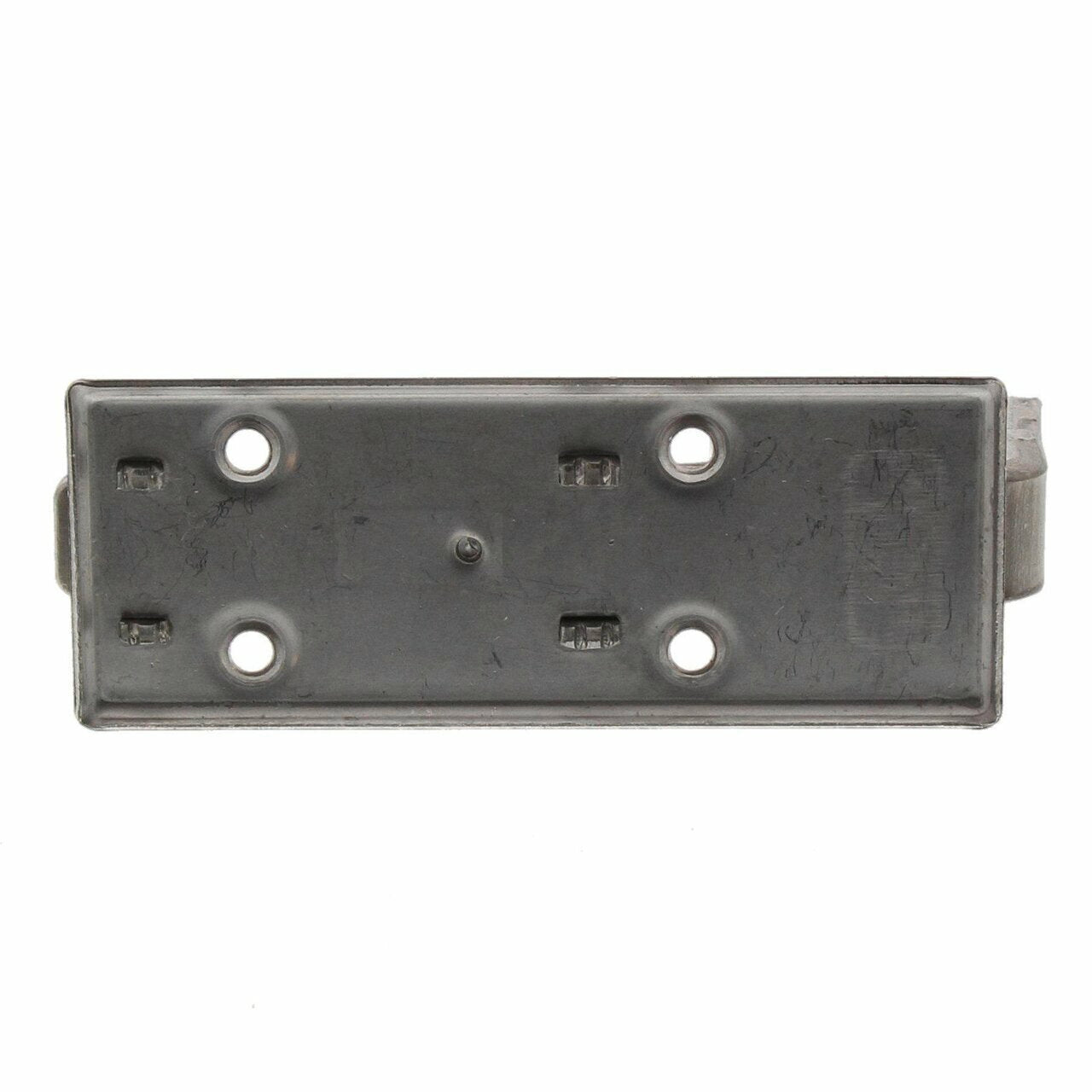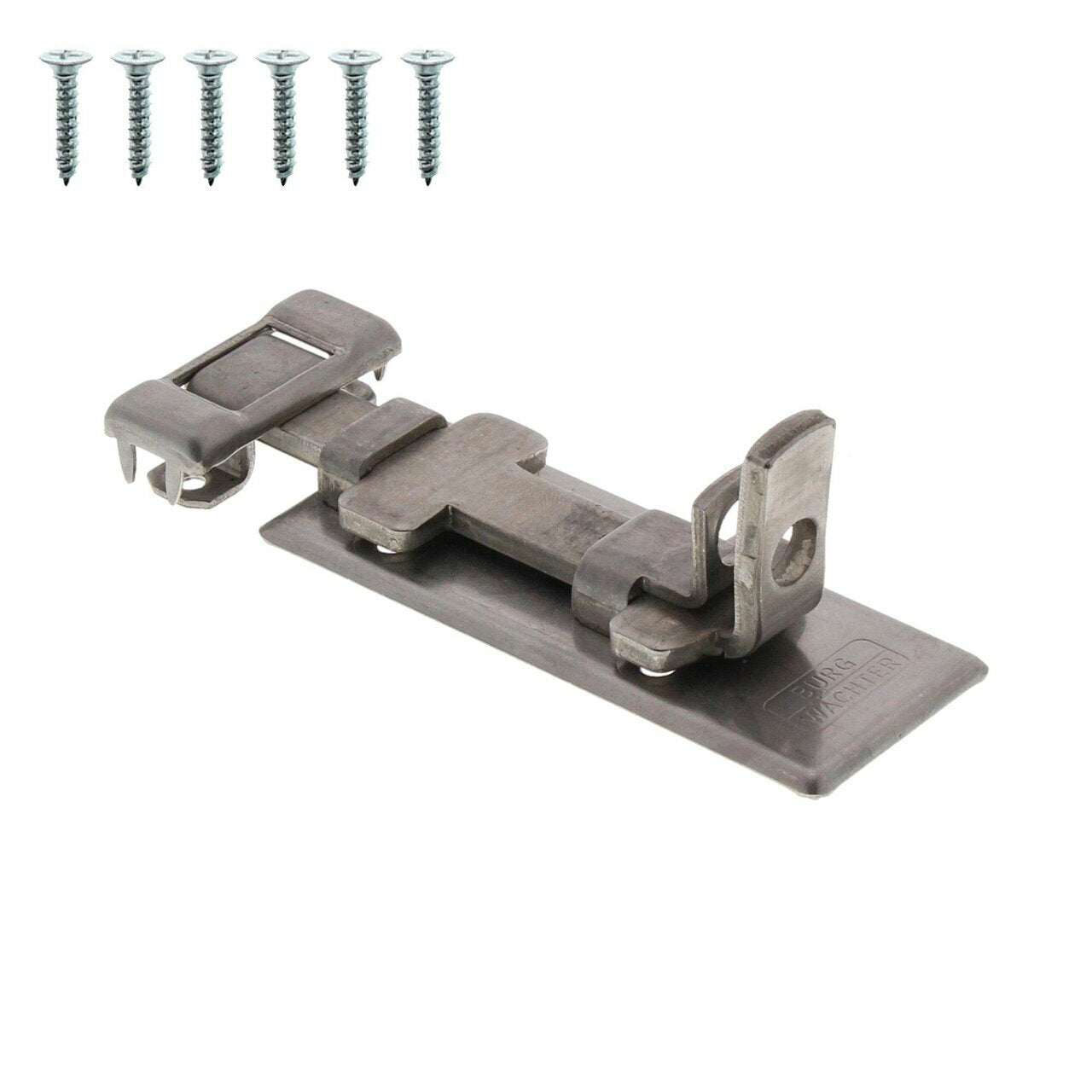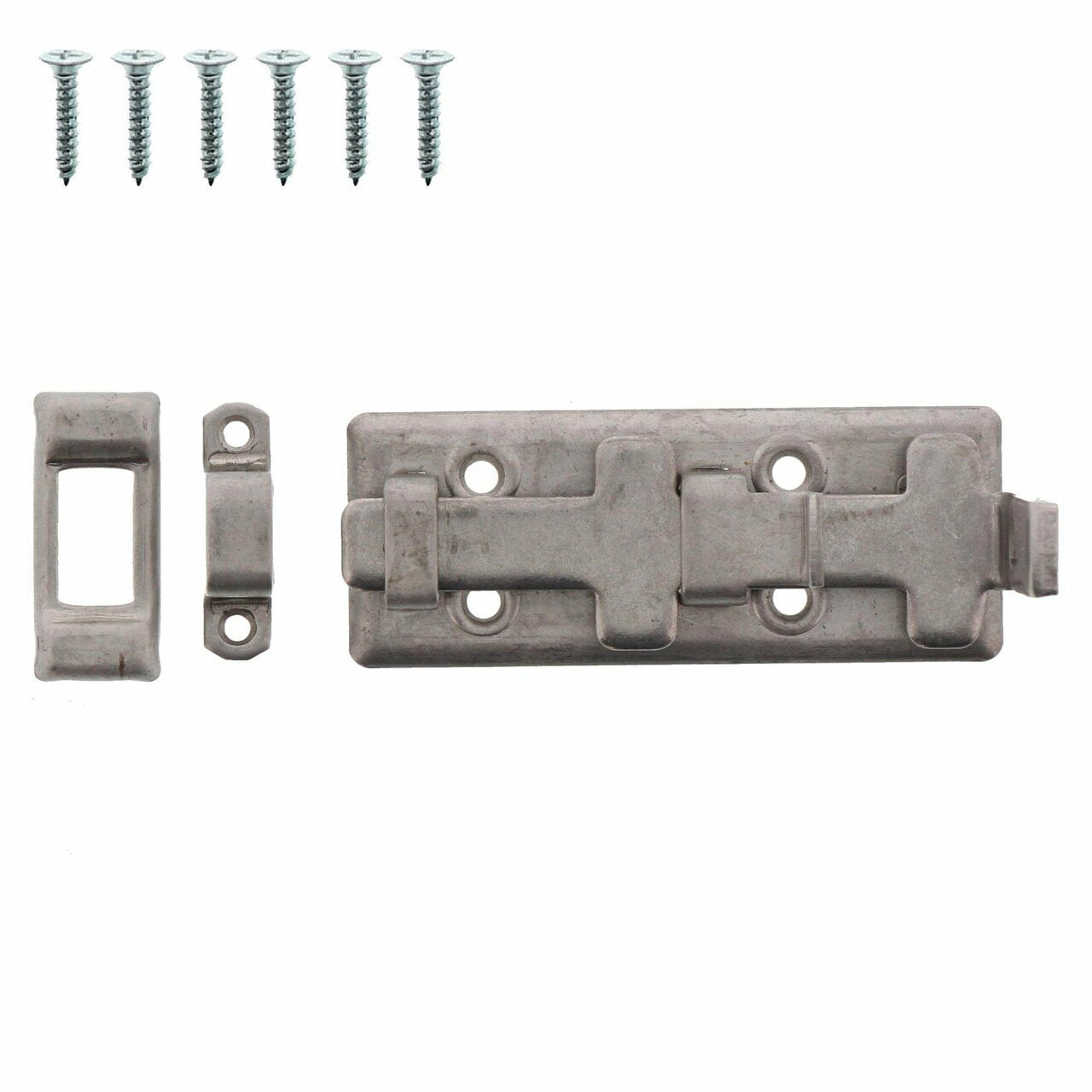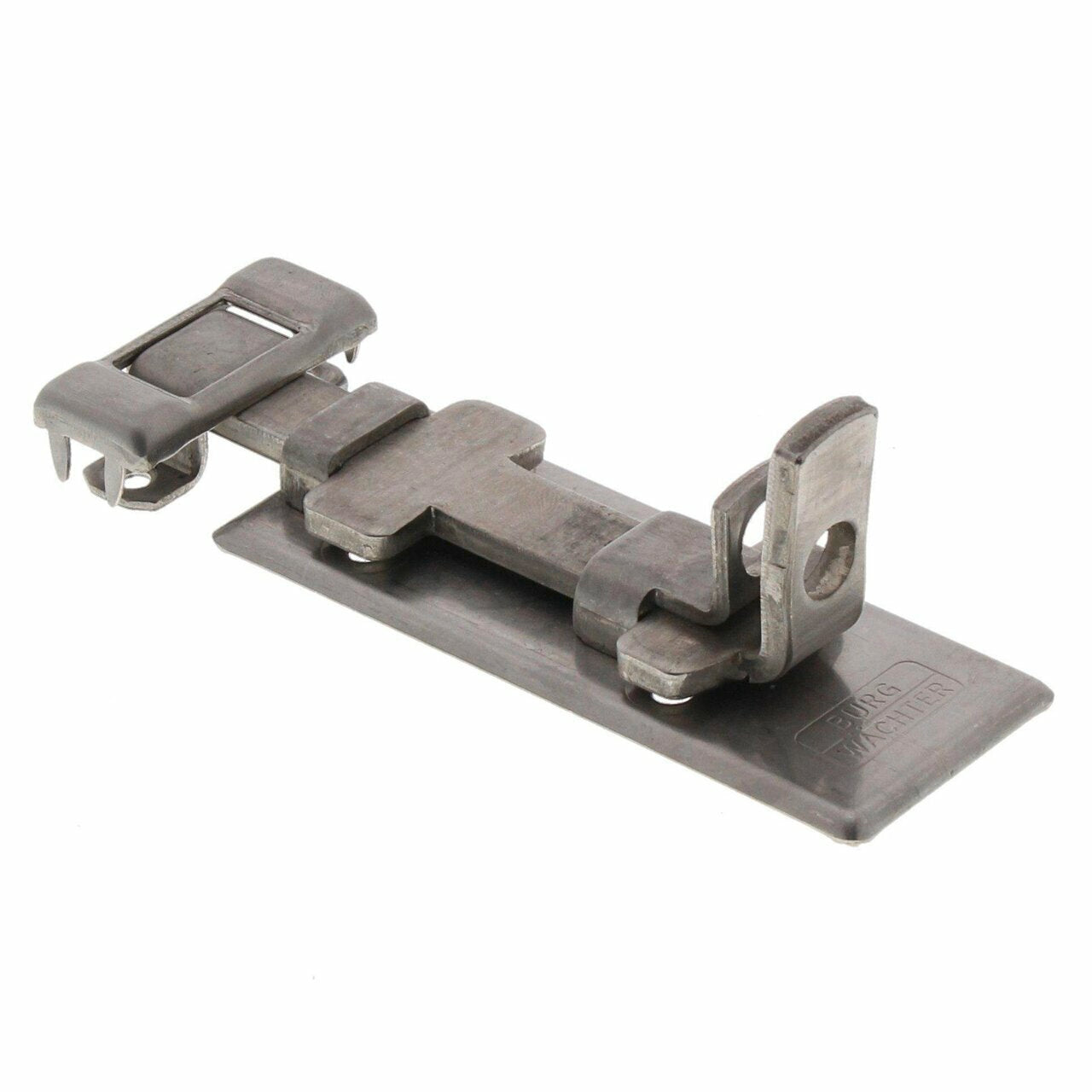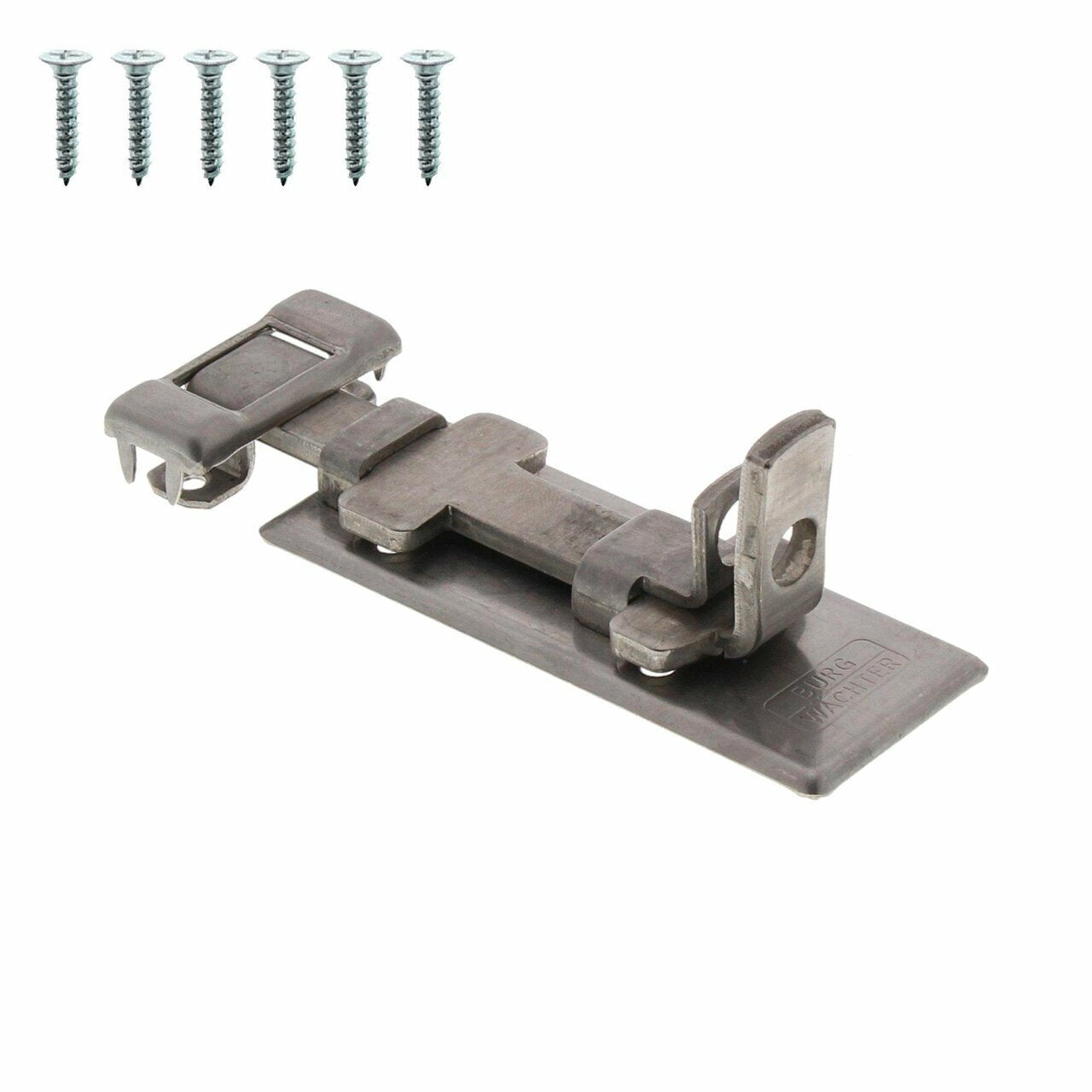 Lock & Bolt-Locks and Bolts | R Ni
R 60 Ni SB
Quantity: (per packaging unit):
pc
Rustproof armoured deadbolt
As an alternative to an armoured hasp, BURG-WÄCHTER also offers practical armoured bolts which provide ideal security with a matching padlock.This bolt is made of high-quality, rustproof stainless steel and can therefore also be used outdoors.The screw holes are optimally concealed so that unintentional removal is made considerably more difficult.To enable you to install and use this stainless steel armoured bolt as quickly as possible, the matching screws are included with the bolt.
• stainless steel
• all screw holes concealed
• incl. screws
• heavy duty bolts also available in a set
with a padlock (Info: Page 55)
Location (indoor/outdoor)
n.a.
Product outer width
74,50 mm
Product outer height
26,40 mm
Product outer depth
24,50 mm
Verpackungseinheit
10.00 Stk
Weight
0,040 kg
Eyelet diameter
4,50 mm
Weatherproof, rustproof
yes
Base plate width
60 mm
Loop width
14 mm
Bolt stroke
11,5 mm
Main material
Steel
Incl. fixing material
yes
Packaging width mm
74,00 mm
Packaging depth mm
31,00 mm
Type of packaging (carton, blister)
Blister
Type of fixing material
6x Schraube 3x20
Matching key blank
OUTDATED