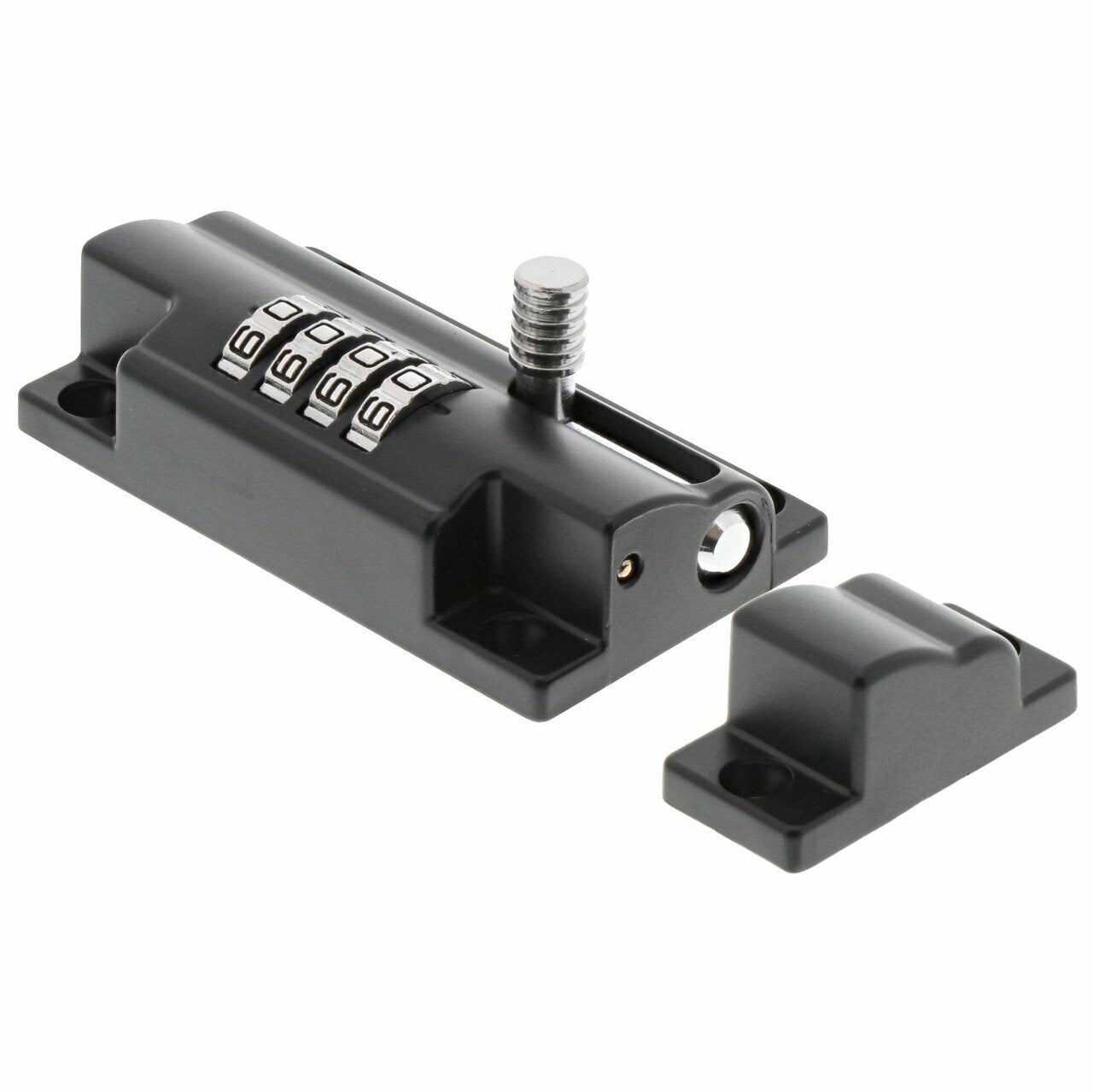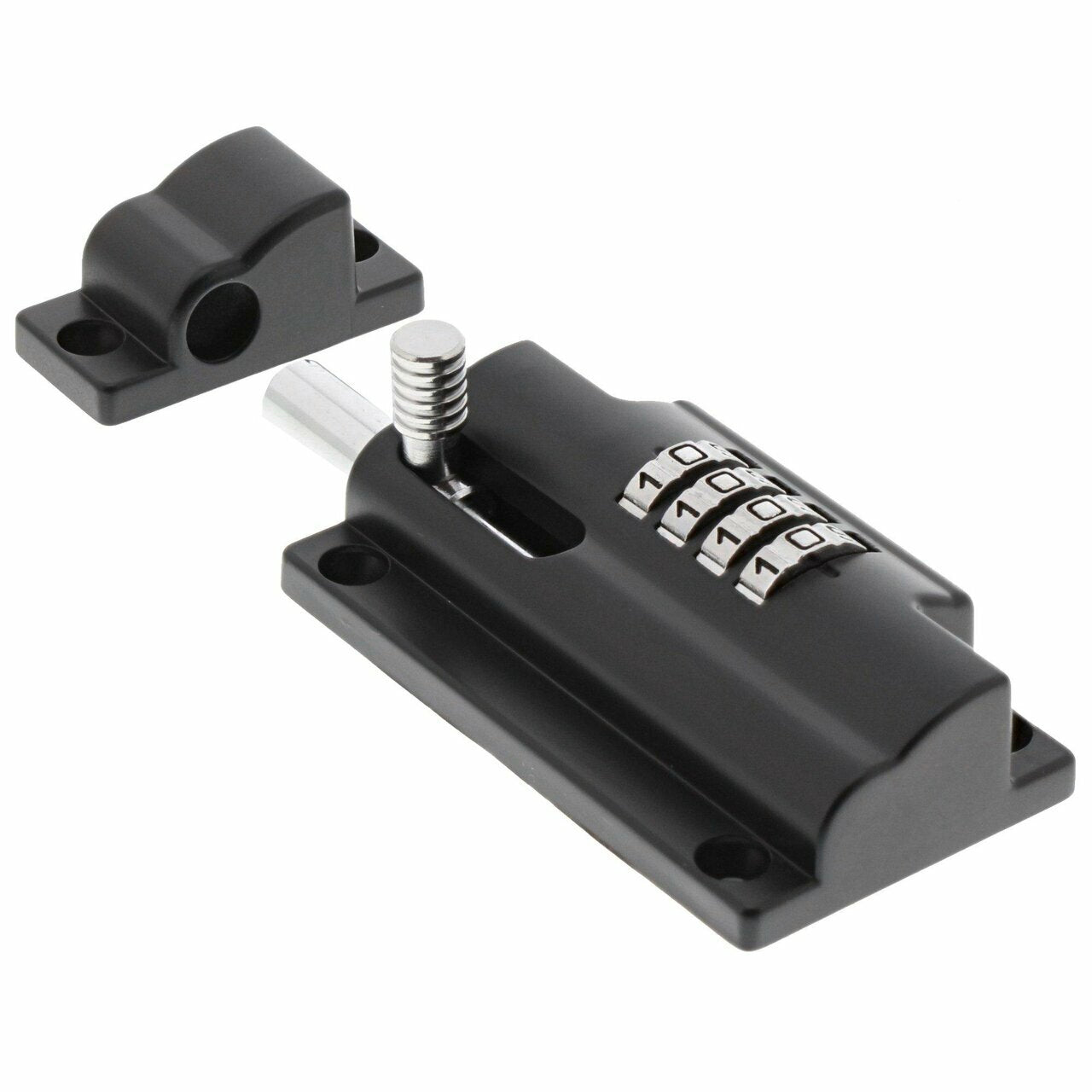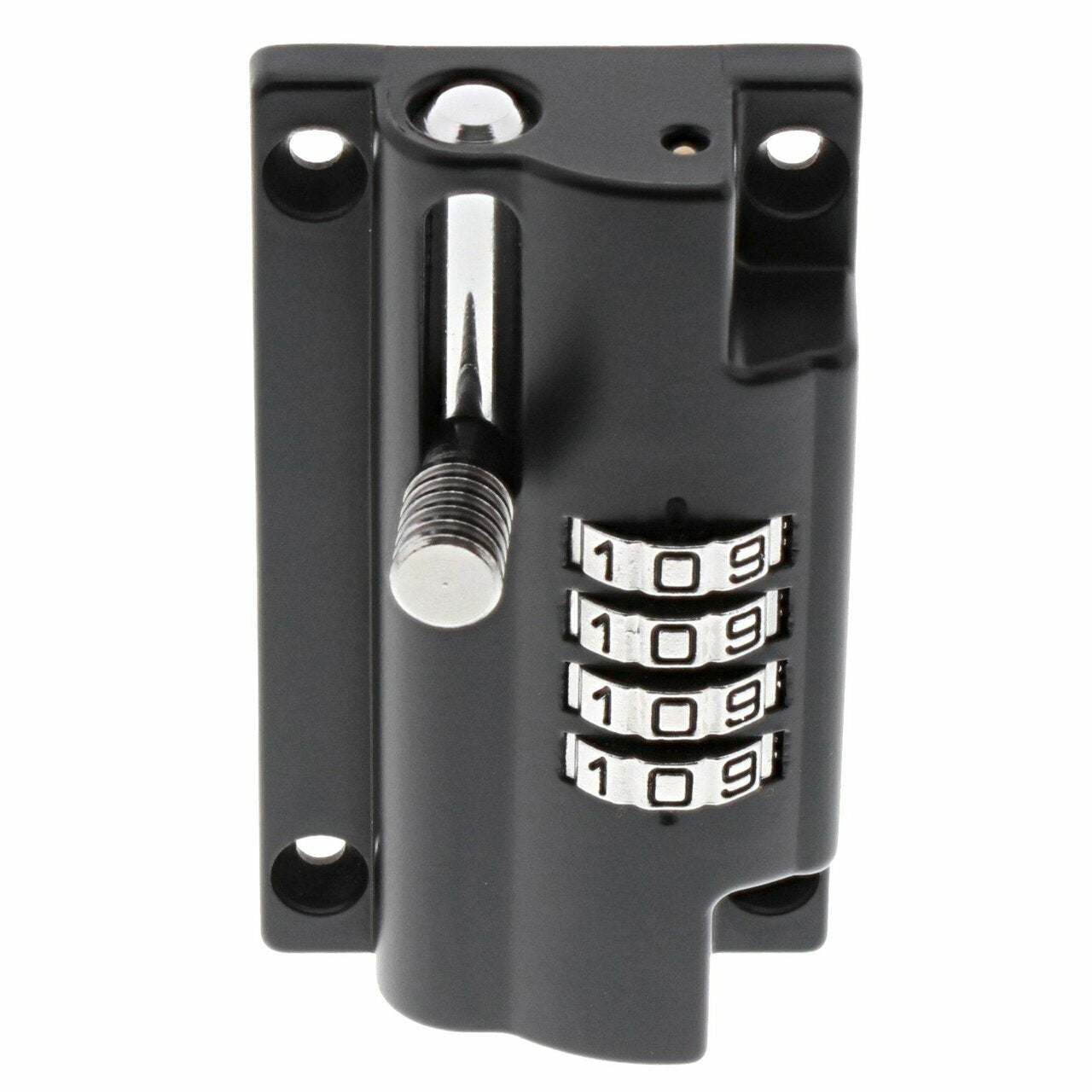 Lock & bolt latches and deadbolts | RS 110 C SB
RS 110 C SB
Quantity: (per packaging unit):
pc
RS 110 C The bolt with combination lock
Never forget the key again: The practical bolt with combination lock can be used without an additional padlock. Gates, sheds, cupboards and doors can be securely locked with the RS 110 bolt in no time at all.Additional theft protection: The security screws supplied provide effective protection, no unscrewing possible!The code can be freely selectedThe numerical code on four rollers offers 10,000 different setting options. You can freely choose the code and change it at any time.The bolt with combination lock is made of a weatherproof zinc die-cast body. So rust doesn't stand a chance! 
• ideal for gates, sheds, doors and
cupboards
• including safety screws
• adjustable combination code,
10,000 possibilities
• suitable for right and left-hand use
• corrosion-resistant zinc die-cast body
Location (indoor/outdoor)
n.a.
Product outer width
113,00 mm
Product outer height
50,00 mm
Product outer depth
33,20 mm
Verpackungseinheit
5,00 Stk
Weight
0,298 kg
Eyelet diameter
0,00 mm
Weatherproof, rustproof
yes
Base plate width
89 mm
Loop width
23 mm
Bolt stroke
23 mm
Main material
Zinc die casting
Incl. fixing material
yes
Packaging width mm
135,00 mm
Packaging depth mm
37,00 mm
Type of packaging (carton, blister)
Blister
Type of fixing material
; 8x Sicherheits-Schraube 4,5x25 (nur ein-, nicht ausschraubbar) ;