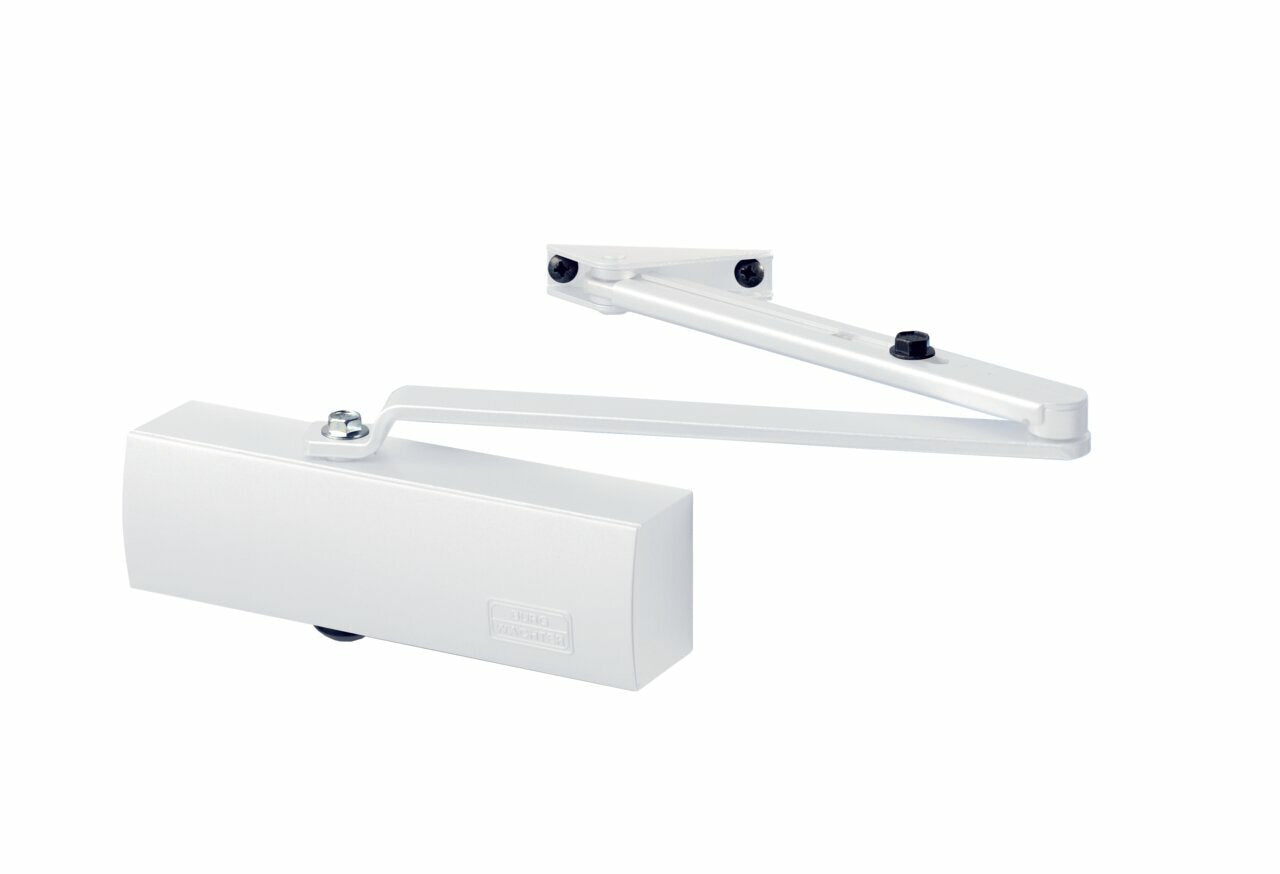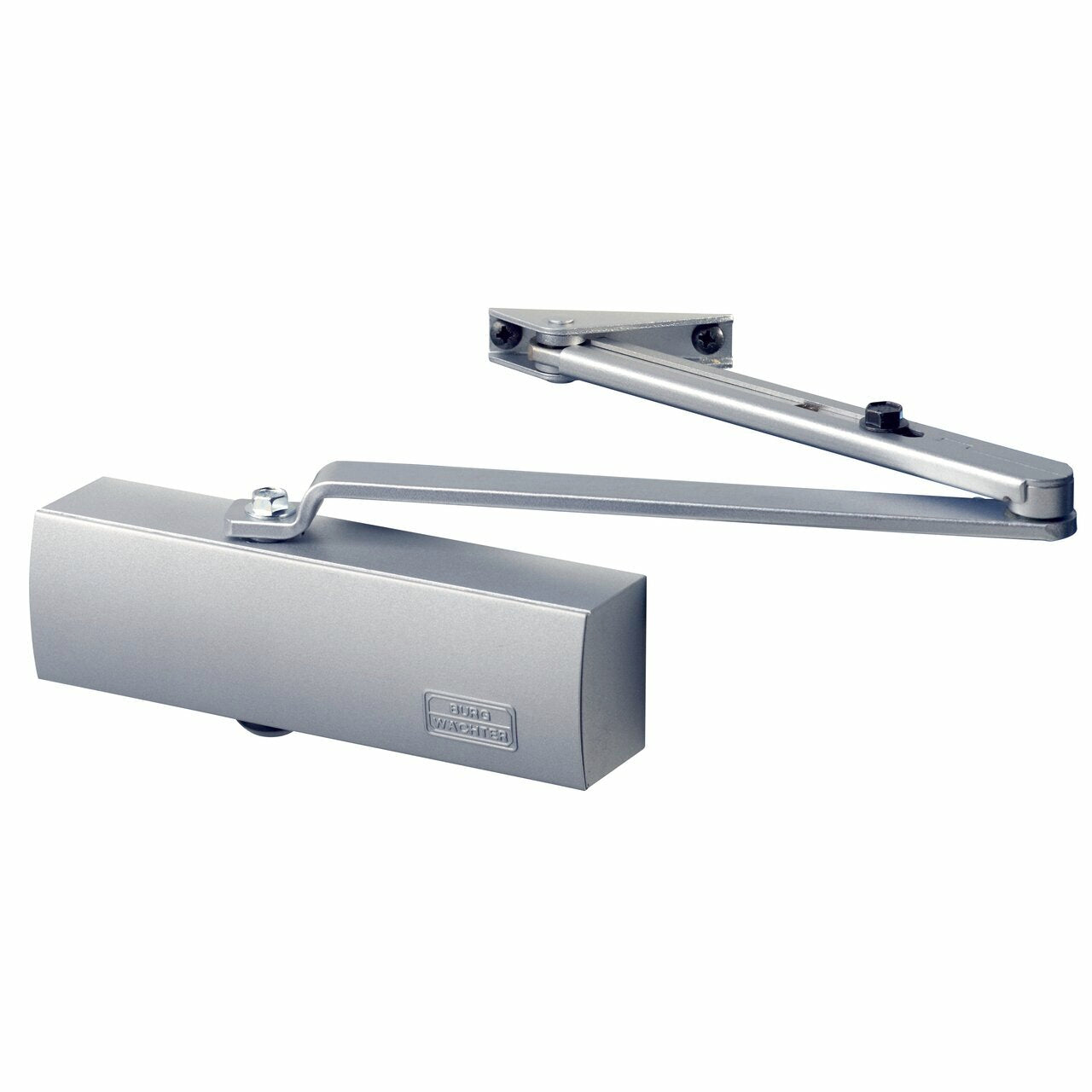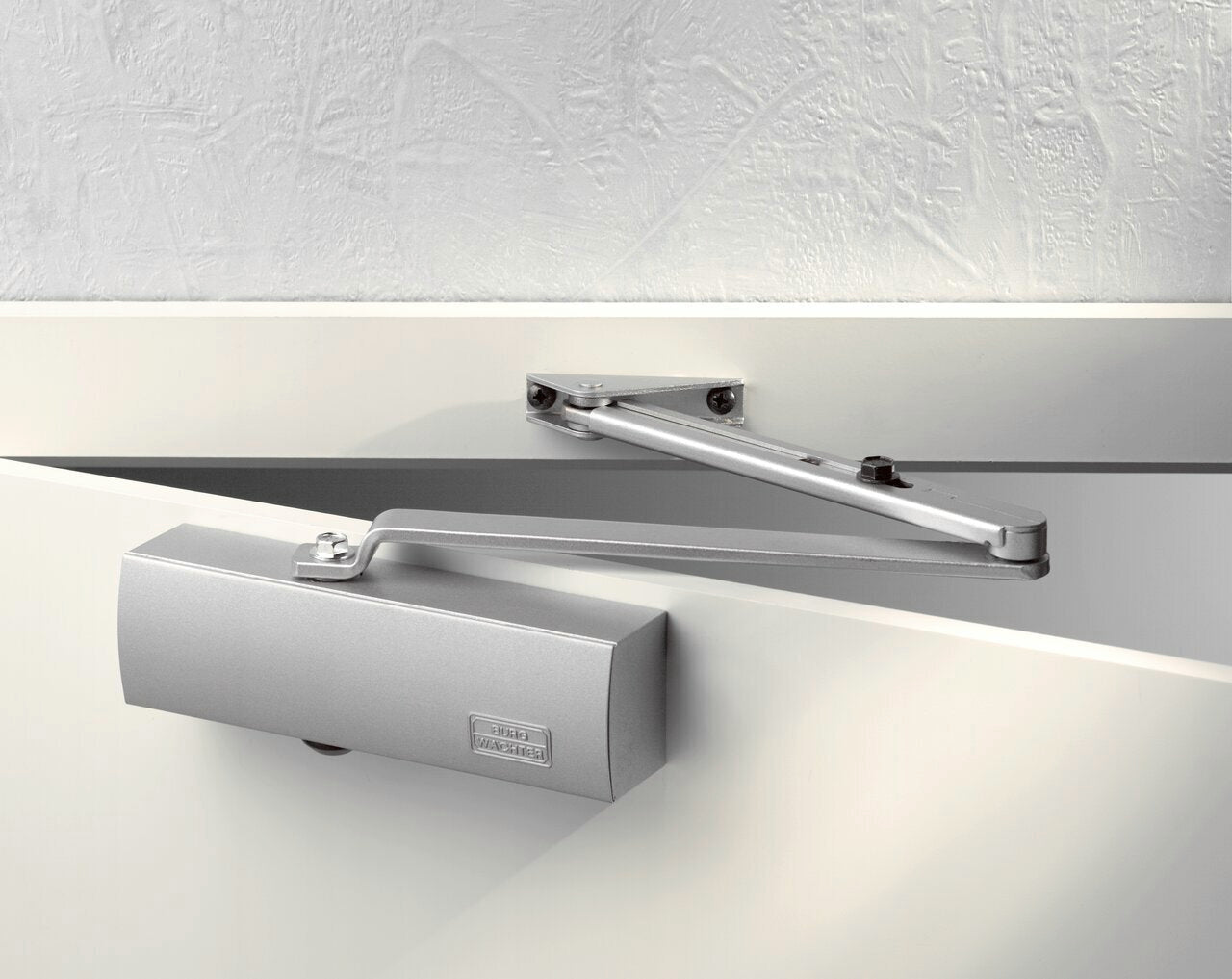 Door & Window Security-Door Closer,Lifter,Stopper | TS 1500
TS 1500 W SB
Quantity: (per packaging unit):
pc
Precise and compact: the TS 1500 door closer
The door closer TS 1500 combines compact size with powerful technology to close doors up to a width of 95 cm and 110 cm safely and precisely. This EN size 3/4 linkage door closer is designed for door weights up to 130 kg. This makes it the perfect choice for a wide range of door types.
Easy adjustment and reliability
With its simple closing force adjustment, which is done by simply turning the linkage bearing block over, you can effortlessly adjust the resistance of your door. This is particularly useful to ensure that the door closes smoothly and securely  regardless of the door width and weight. In addition, you can adjust the closing speed and end stroke according to your individual preferences to ensure a smooth and precise closing movement.
Longevity and safety
Trust our quality: the TS 1500 door closer is covered by a 5-year warranty. This gives you the peace of mind that this product is designed for long-term reliability.
Available colours
The TS 1500 door closer is available in silver and white.
The TS 1500 - A compact door closer with great performance
With the TS 1500 door closer, you get a small but powerful partner in your home that not only offers you maximum security, but also represents the perfect balance between compactness and technology. With this quality, you give your doors the locking technology of the big ones. 
• compact rack-door-closer in size
3/4 for doors widths of 95 to 110 cm
• force and grade of closing easily
adjustable through turning of the
gear block
• speed and final latching adjustable
Product outer width
177,00 mm
Product outer height
50,00 mm
Product outer depth
40,00 mm
Verpackungseinheit
2.00 Stk
Weight
1,273 kg
Main material
Zinc die casting
Incl. fixing material
yes
DIN EN 1155
no
Suitable for fire doors
no
Door width
950,00 mm
For door weight
0,00 kg kg
Packaging width mm
325,00 mm
Packaging depth mm
44,00 mm
Type of packaging (carton, blister)
Skin
Type of fixing material
4x Schraube (5x49)+4x(4,8x39)+2x(6x14 )+2x(4,8x18,6)+2x(4,8x14,7)1x BlindstopfenØ 22mm+ 1x Sicherhetsschraube (5,9x14)
Matching key blank
OUTDATED