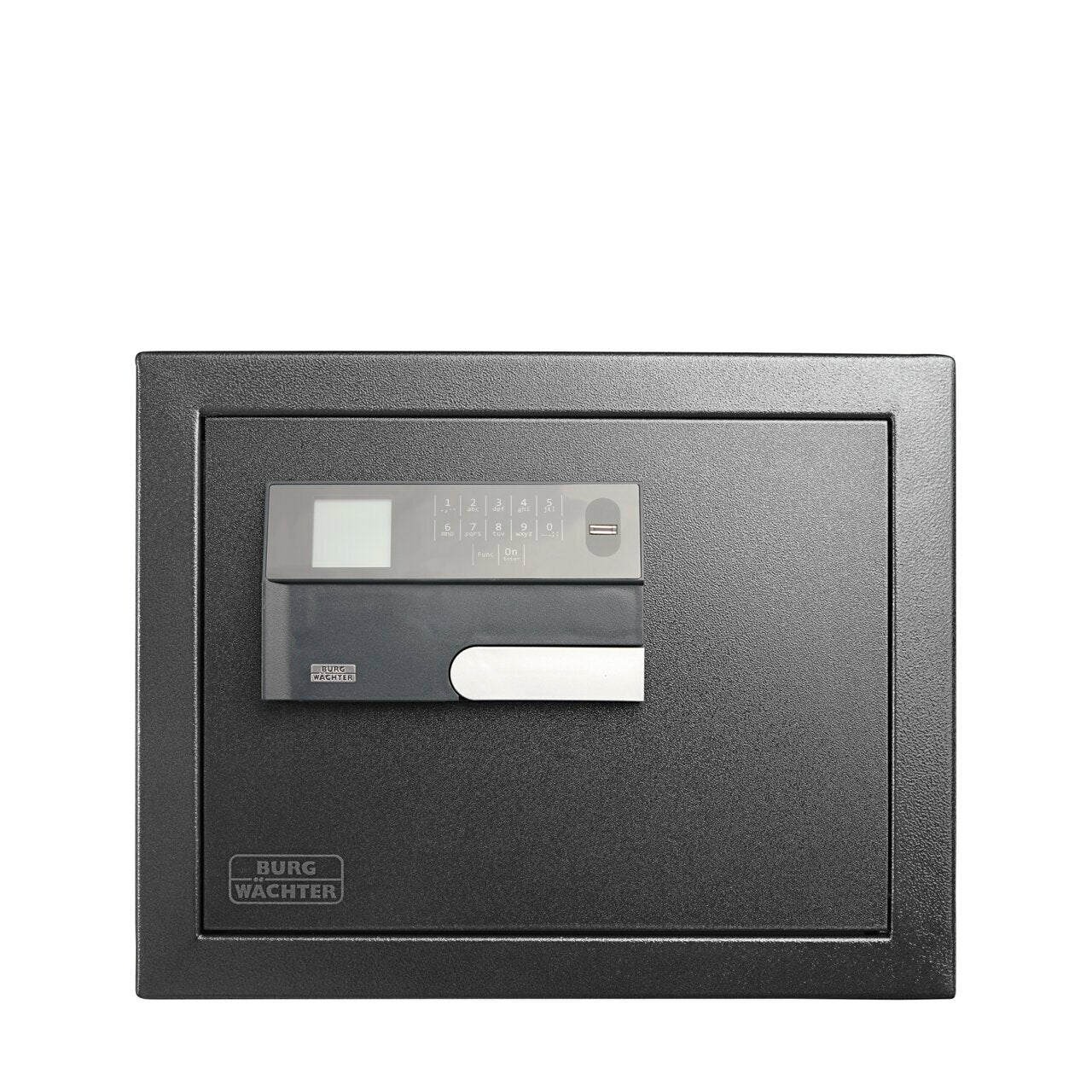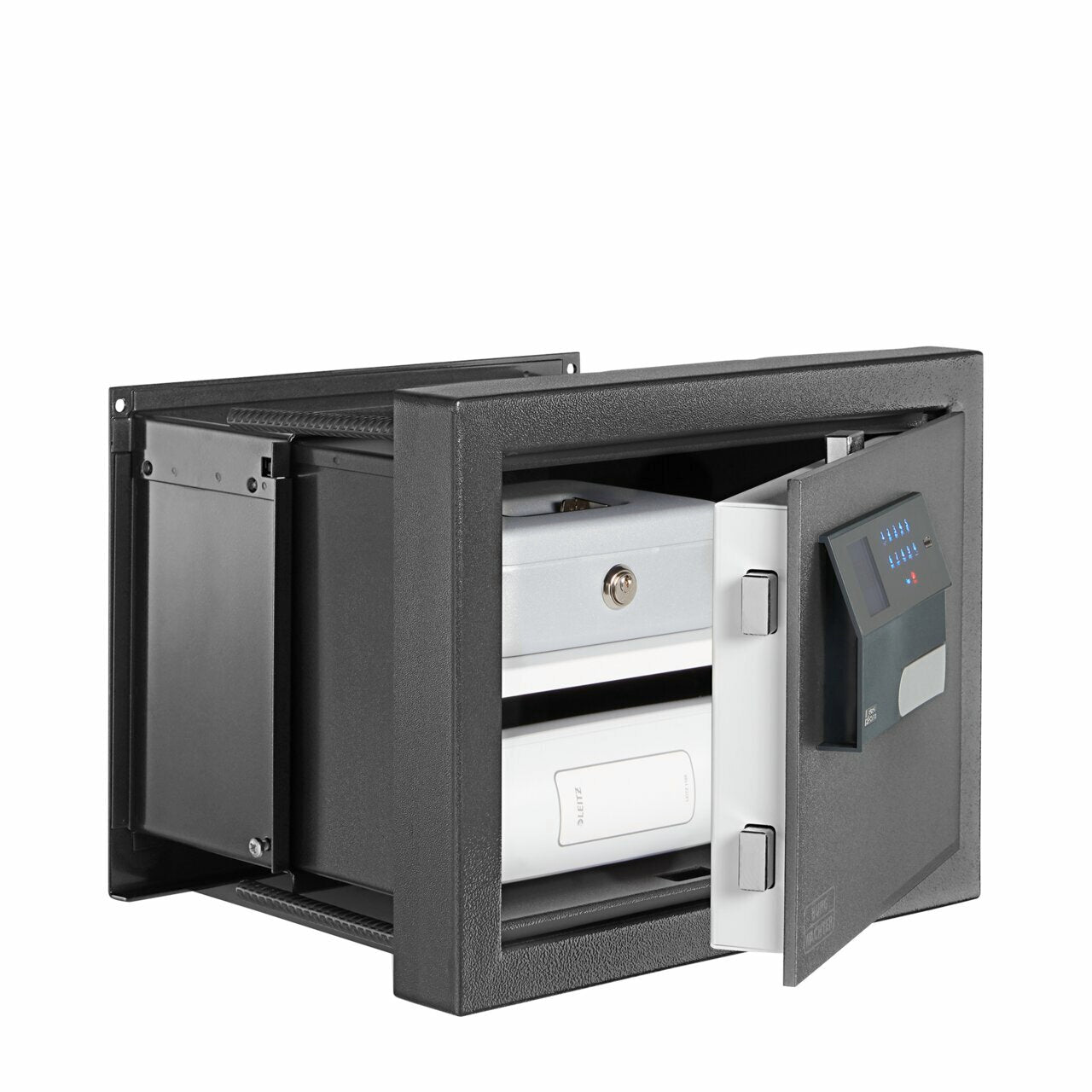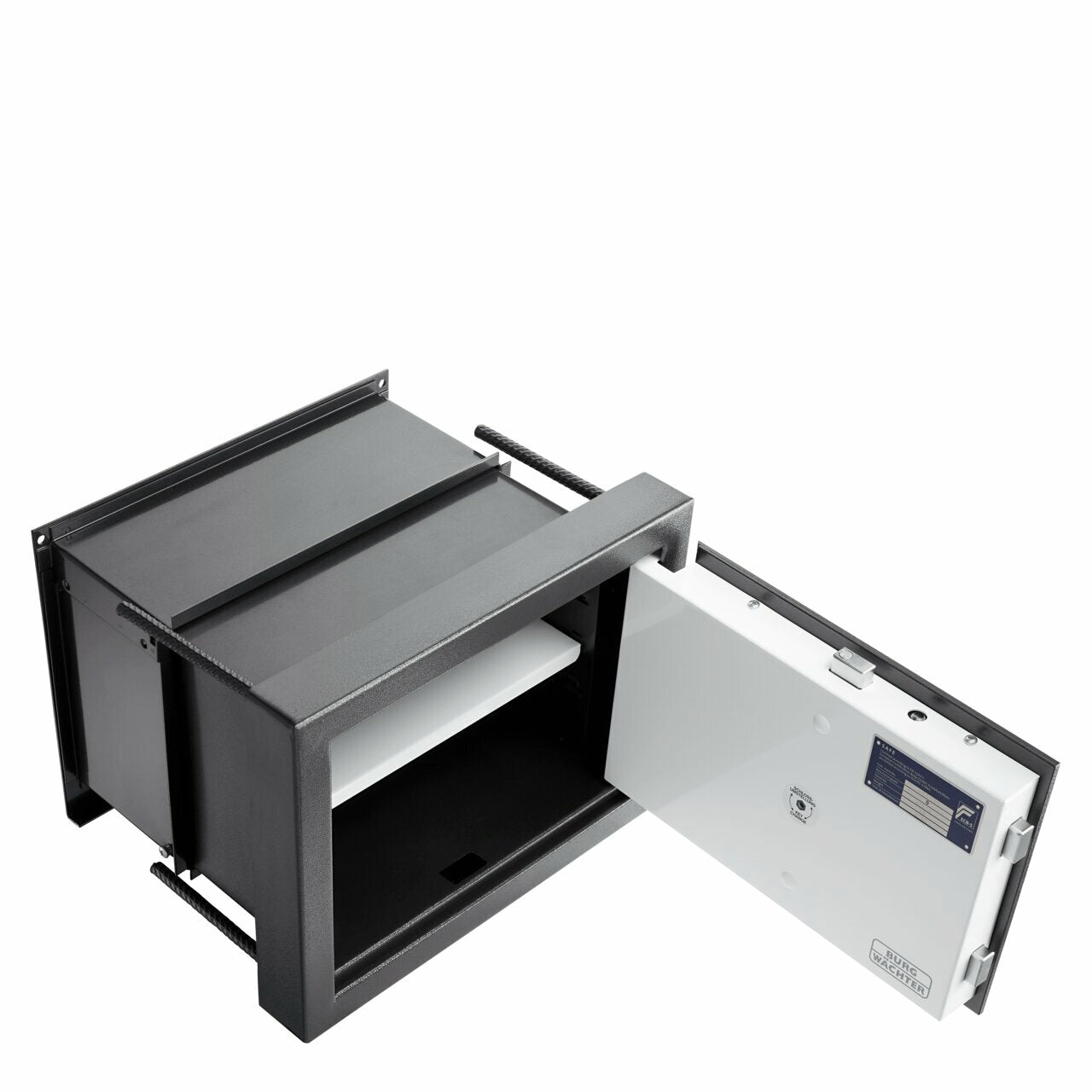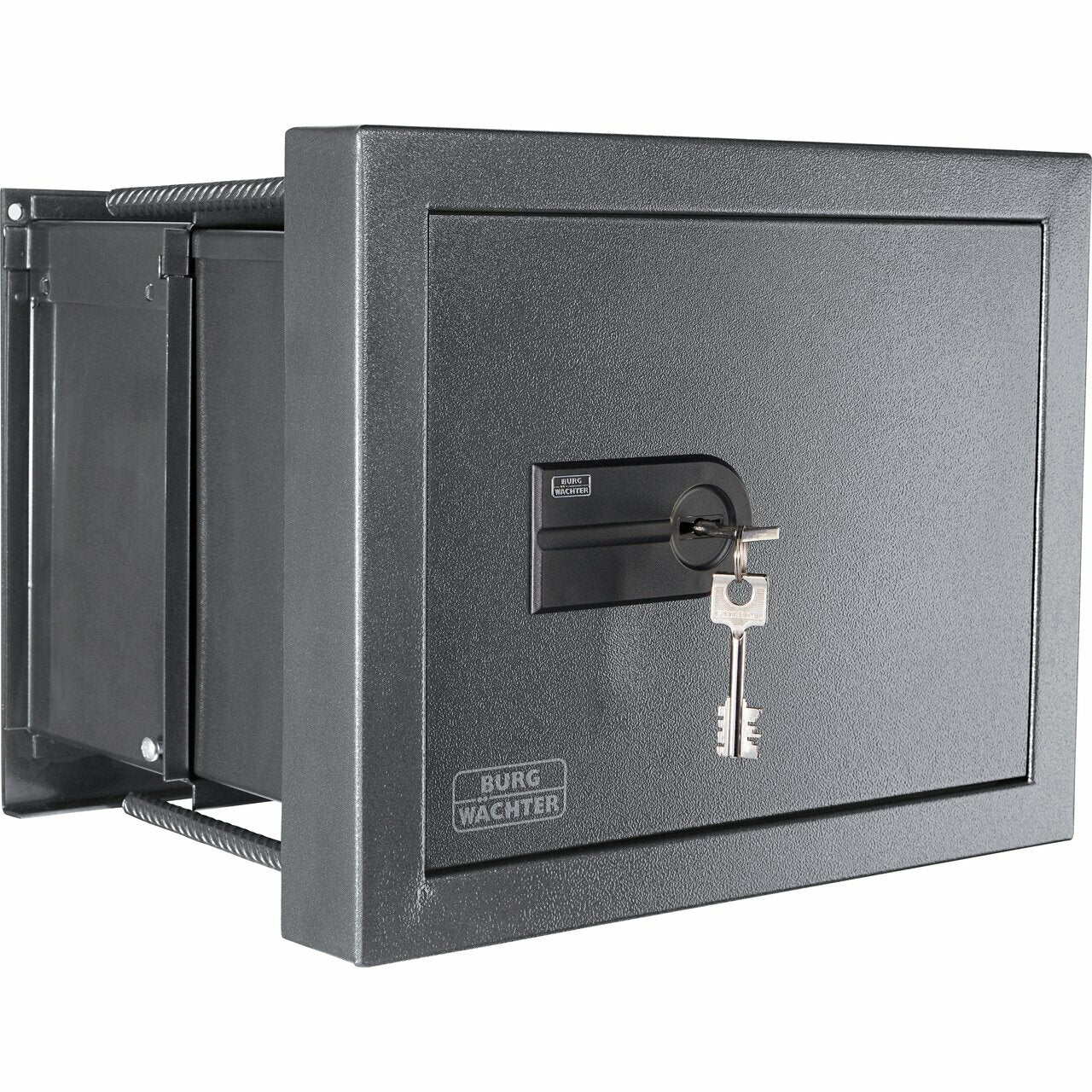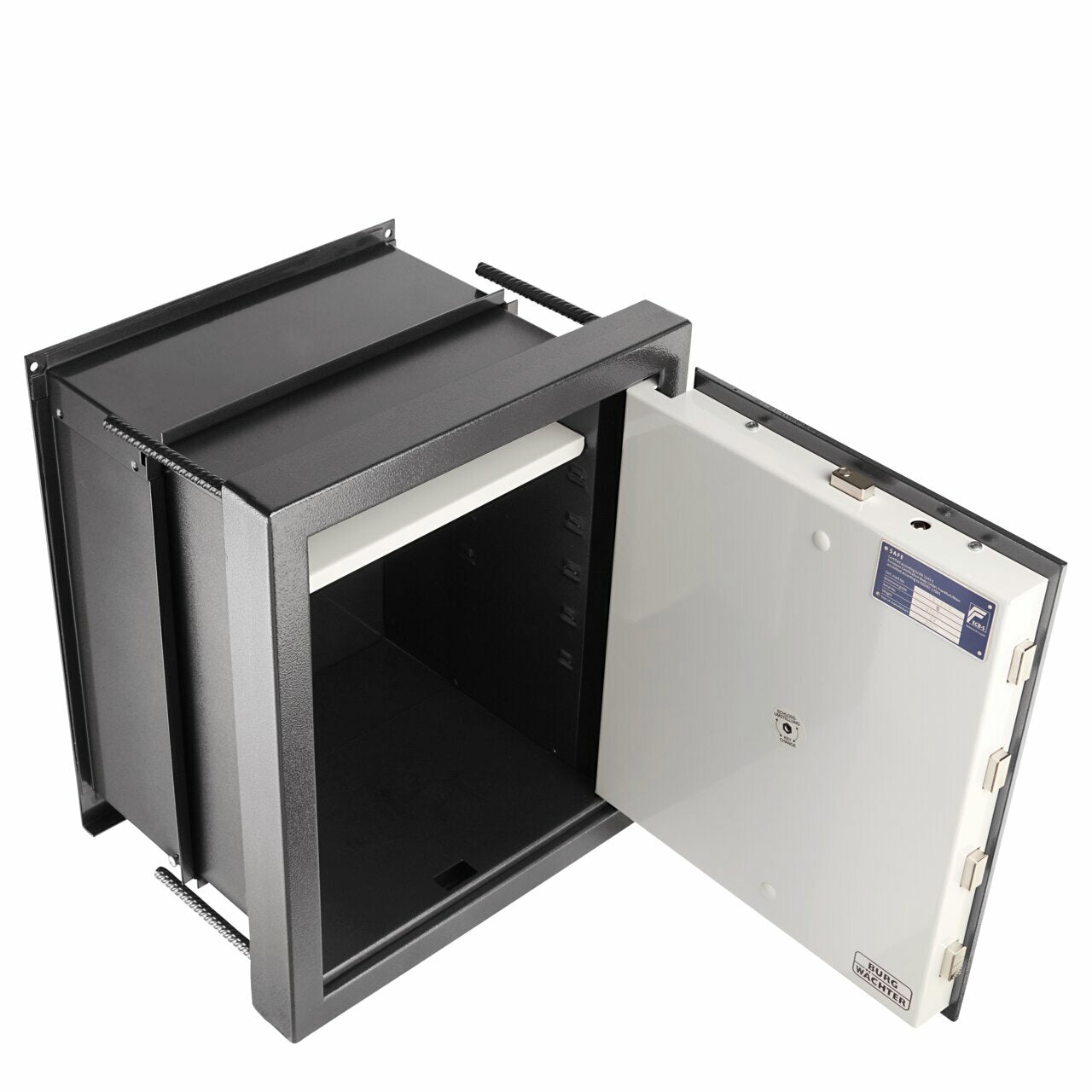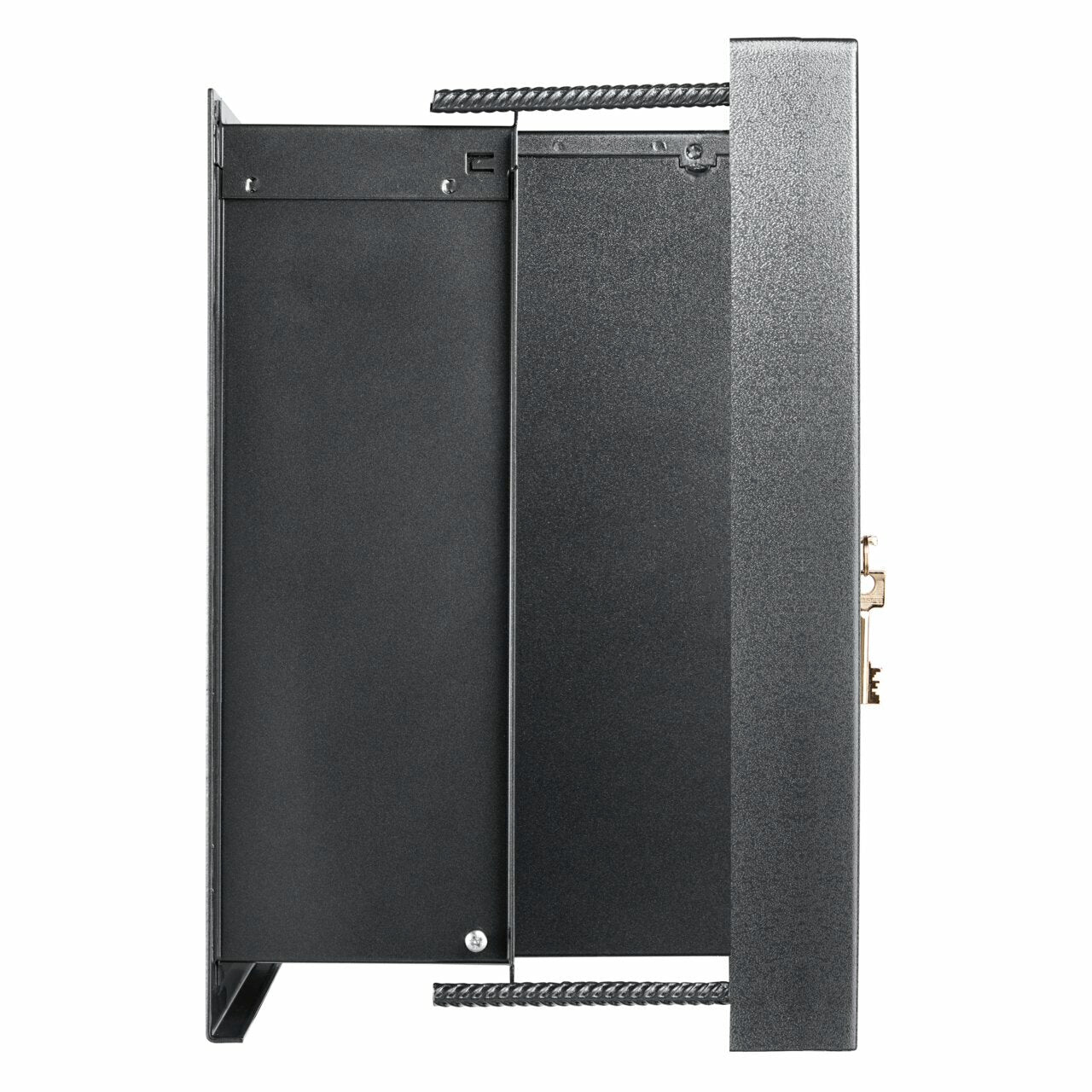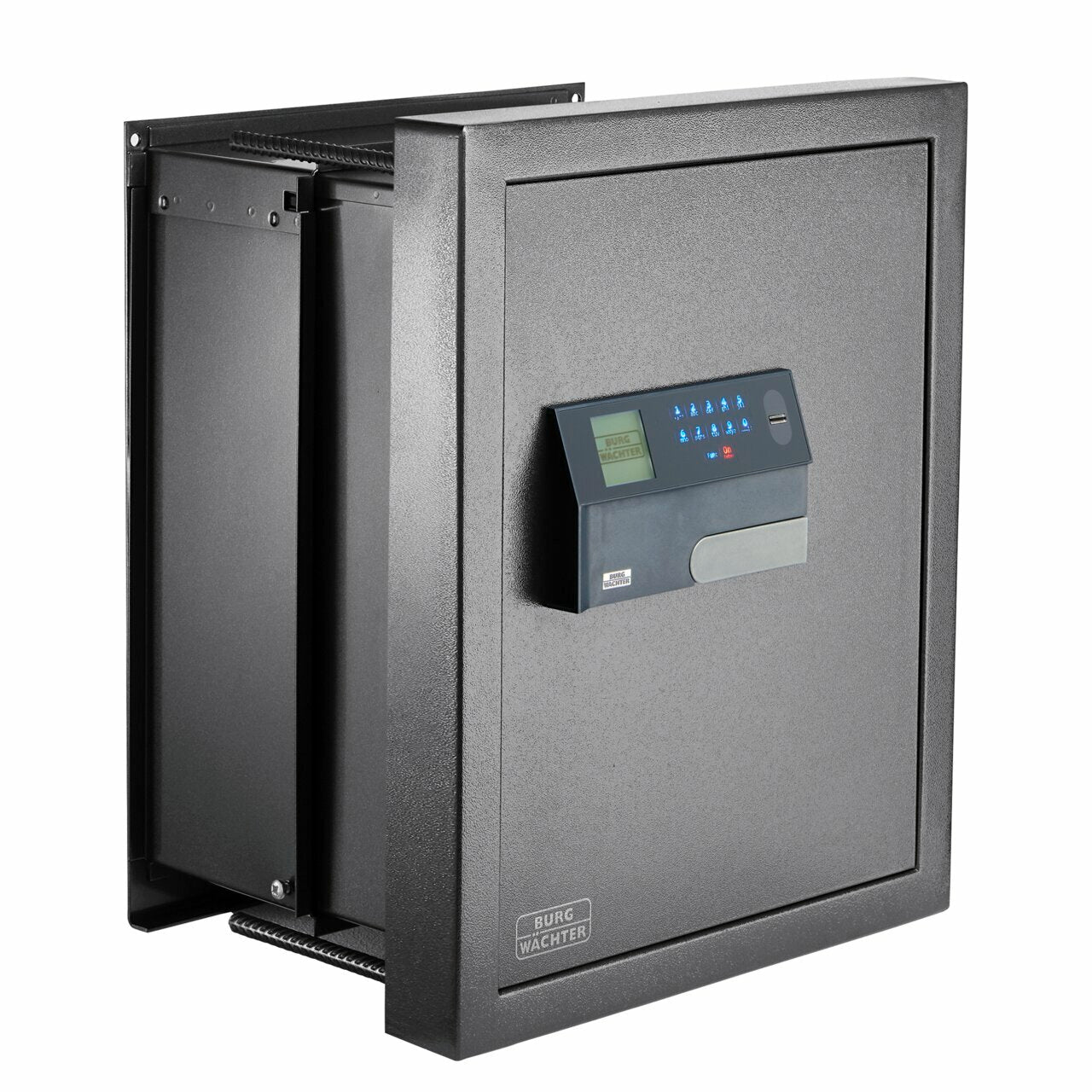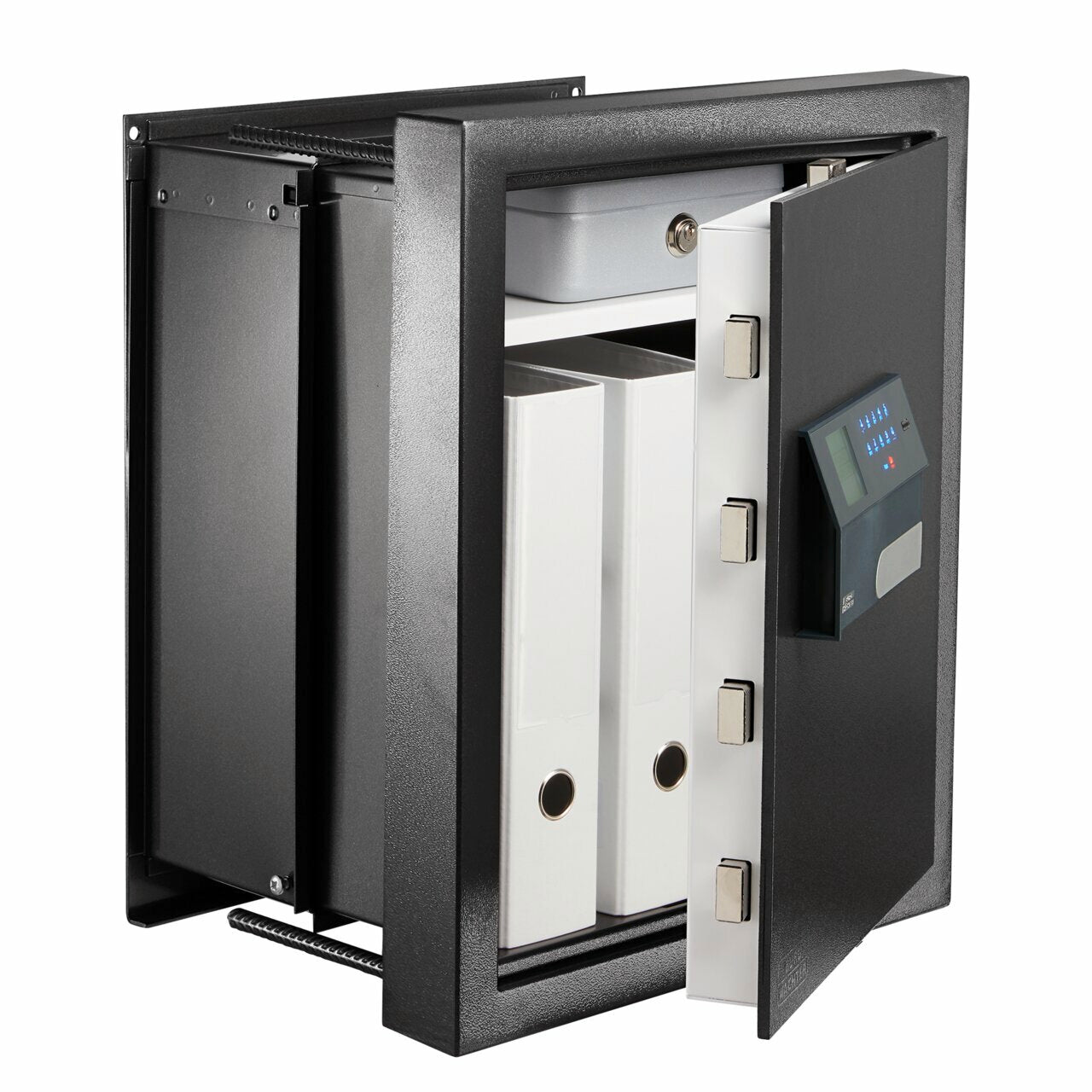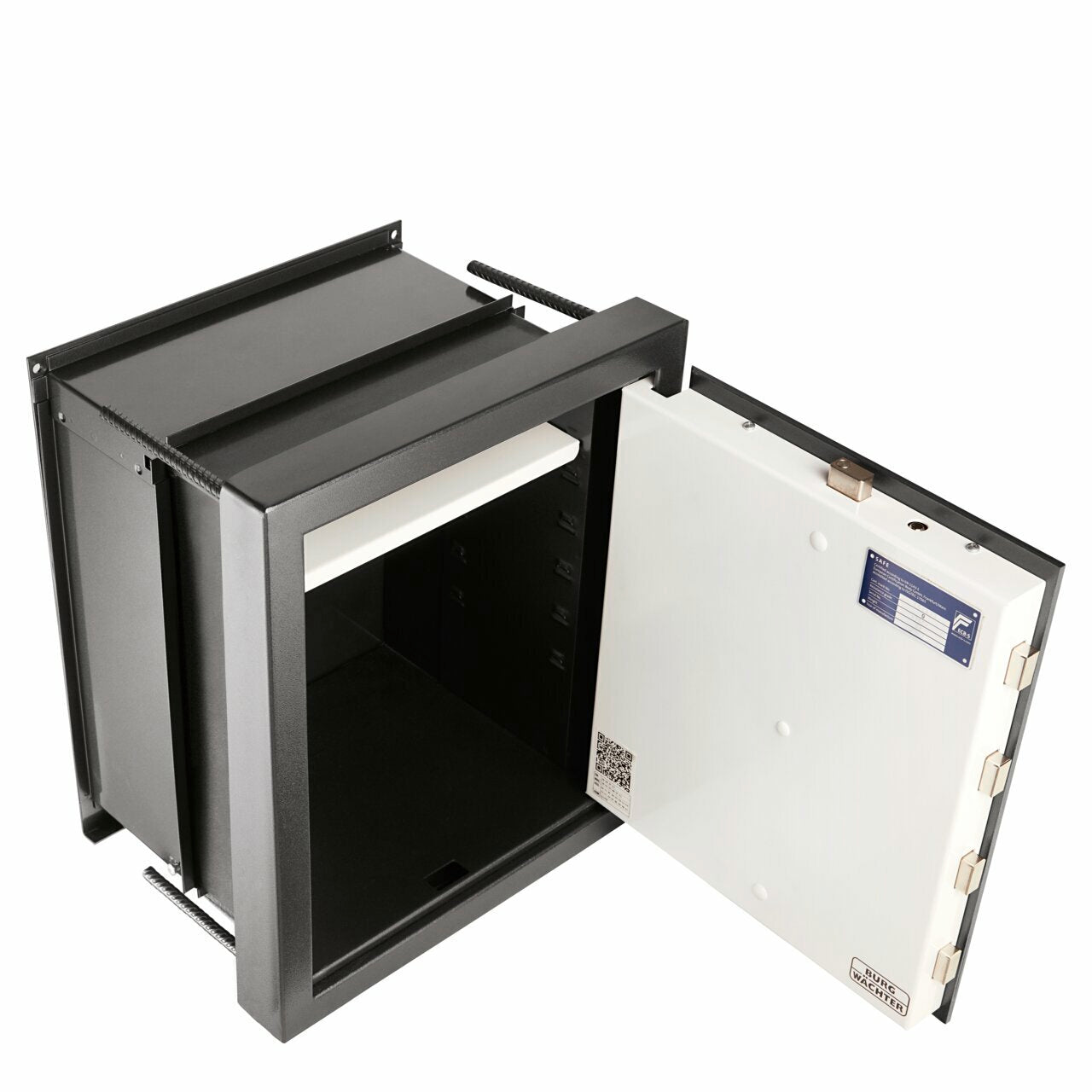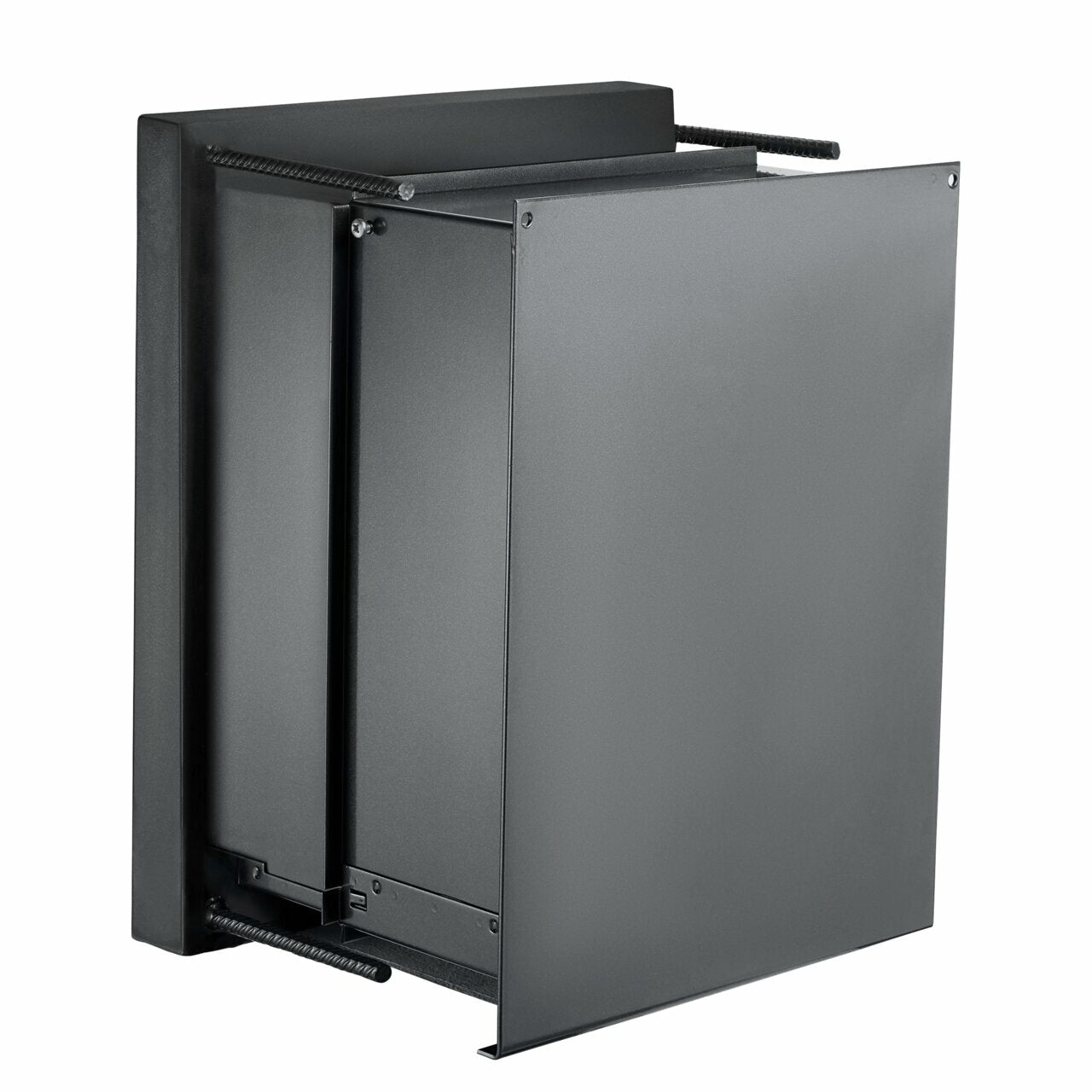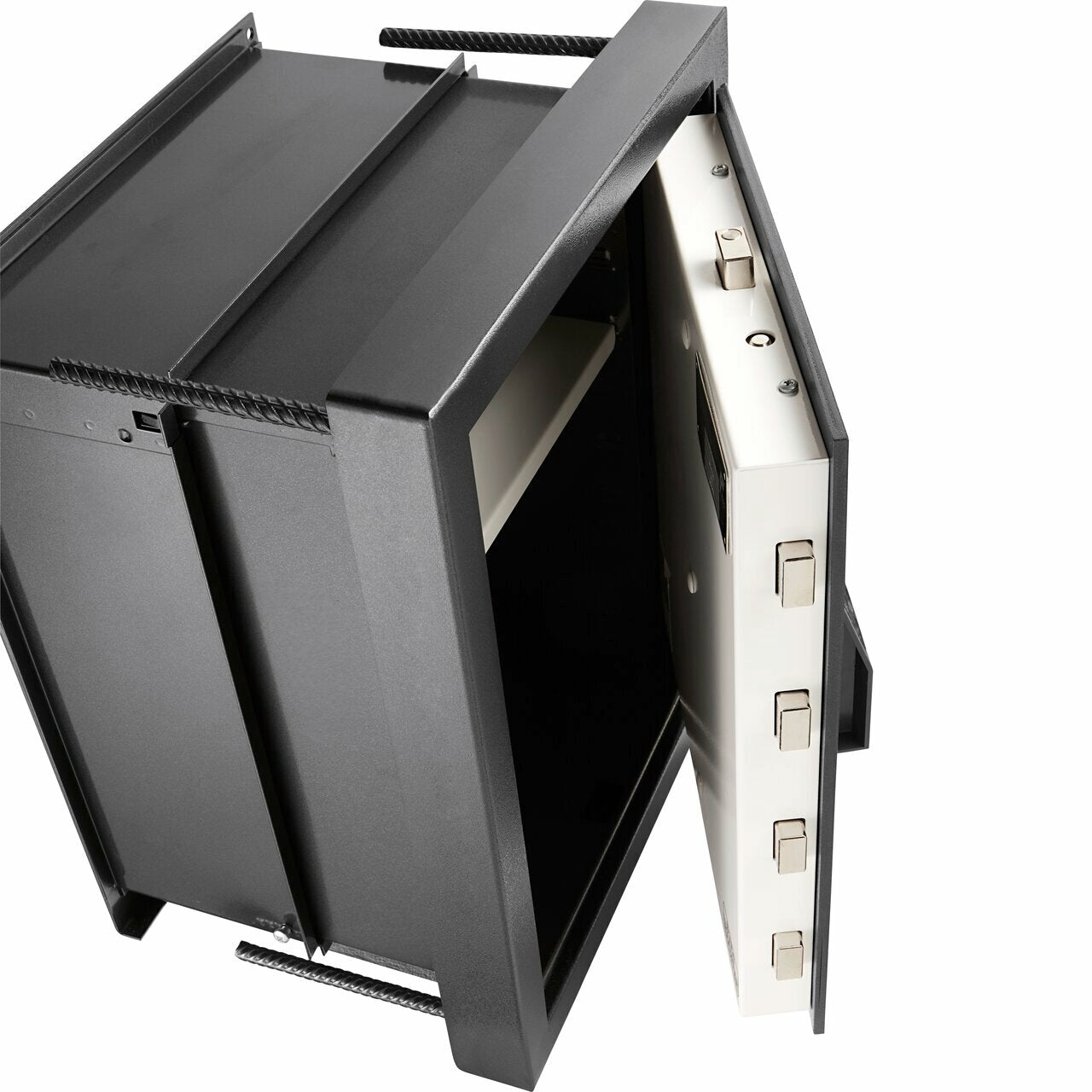 Vaults wall safes | WT Karat
WT 614 E FP
The Karat wall safe with resistance grade 0
With the Karat wall safe, you are not only optimally protected against theft, but you also have the option of adapting the safe to the wall thickness and to your special requirements. The Karat wall safe is especially well suited for hidden safekeeping of valuables in everyday life. Especially where a special wall adaptation is necessary. The wall safe can also be used in the office or for business.With ECB•S and VdS monitored security and certified protection against burglary in accordance with EN 1143-1 with resistance grade 0 (N), you are safe and secure with Karat.
The practical solution for maximising interior space
The Karat wall safe offers a variable depth. With the adjustable safe body, you have room for file folders when the safe is fully extended and thus sufficient space for important documents. The shelf adapts individually to every depth. The shelf is adjustable and will make the organisation and storage of your valuables easier.Material protected against flame cuttingThe housing frame of the Karat 614 and 616 wall safe is made from stainless steel that is protected against flame cutting. The safe not only reliably protects against theft of your valuables but also against fire and heat thanks to the fire-protective material in accordance with DIN 4102-A1 that is integrated in the door as well as due to the all-round fire fold in the body.
Added armouring reliably protects the door
The door of the wall safe has double wall construction and is equipped with additional protective armouring. The door leaf consists of solid 7 mm thick SM steel. The door is locked on three sides by robust square bolts. The locking bolts on the top and bottom have an integrated steel coil. That means an extreme additional protection against opening by fire-cutting, drilling and breaking. An all-over rear gripping bar on the hinge side increases the resistance during attempted break-ins.Your security advantage with the 614 and 616 series: A thermal emergency locking system and a special breakage security device in front of each locking bolt provide additional security.
You have a choice of locking systems
The Karat wall safe is available with two different locking systems: a classic key or a combination of electronic combination lock with fingerprint. An armoured high-security double bit "SecuSafe" lock is used with the mechanical lock. The lock is resettable and thereby a more than practical solution in case a key is lost.
Resettable "SecuSafe" lock protects if key is lost
If the key is lost, the lock can immediately be reset by a key set (available separately) to a new key differ. Your advantage: no cumbersome and costly replacement of the entire lock – the problem is solved with only a few practised steps.Karat's safe lock offers 10 tumblers and 50 million key differs and has a key retaining that enables removing a key only after a correct closing of the safe door. It is VdS tested (Class 2) and certified in accordance with EN 1300 ECB·S (class B). Please note that the locking armature protrudes 3 mm.
New "SecuTronic" electronics scores points with convenience and security
There is also, of course, a Karat wall safe with an electronic opening. The modern safe electronics "SecuTronic" TRSE 12 H FP scores points with sophisticated features for security and convenience. The control panel offers a sloping touch control panel with graphics display. To activate it, you only have to briefly swipe the "On" field. The control is then ready and illuminated in two colours. In addition, the sloping control panel ensures an optimal view from above. You can, of course, freely choose the opening code. An admin code and nine user codes are available. What's more, you can read off the opening history directly on the display.
Opening the safe with just one fingerprint
The opening of the safe with only one fingerprint is completely new. This makes BURG-WÄCHTER currently the only manufacturer to offer a certified biometric opening method (ECB-S certified, lock class A).Your big advantage: You can lose a key, forget the opening code. But you always have your finger with you! A total of 20 fingerprints are available for opening the safe. Of course, the technology has a "fake finger detection" (live finger detection).
Delayed opening, lockout period
The "SecuTronic" TRSE 12 H FP electronic lock has an opening delay (maximum of 99 min). That means: after entering the correct code, the programmed time elapses until the safe can be opened. A lockout time is activated after three incorrect codes have been entered, so that burglars have no chance to try out a lot of combinations. The recommended amount insured ranges from up to 40,000 euros for private use and up to 10,000 euros for commercial use. (Note that due to different insurance conditions, consultation with your insurance company is necessary.) Here you can find the Karat models for installation in pieces of furniture and for a free-standing set-up. 
• type tested and supervised security by
ECB·S
• certified protection against burglary
according to EN 1143-1
• wall safes with variable depth –
adjustable safe body allows maximum
internal space utilisation
• double-walled door, door leaf made of
SM steel, thickness: 7 mm
• 3-sided locking through square bolts,
bolts on the top and on the bottom
with integrated steel rolls
• all-over rear gripping bar on the
hinge side
• door with fire-protective material
according to DIN 4102-A1
• body with all-round fire fold
• sufficient space for files of common
size when at maximum depth
• 1 adjustable shelf
• paintwork: Antique iron
• extra security: thermal emergency
locking mechanism, puncture-proof
plate in front of every bolt. • incl. 4 Mignon LR 06 AA batteries
• locking armature protrudes 23 mm
Version E FP "SecuTronic"
Programmable electronic lock with
fingerprint module
• ECB·S certified according to class B
• graphic display with 1 admin code, up to
9 user codes and up to 20 fingerprints
• timer functions and assignment of rights
Number of batteries
4
Product outer width
434 mm
Product outer height
342 mm
Product outer depth
351 mm
Verpackungseinheit
1.00 Stk
Weight
28,000 kg
Battery type
Mignon LR06 AA
Main material
Steel
Incl. fixing material
no
Number of shelves
1.00 Stk
Fire protection
- without
History function
2000 events
Interior width mm
352,00 mm
Interior height mm
250,00 mm
Interior depth mm
178,00 mm to 296,00 mm (extendable)
No. of max. permitted weapons
5 short
Non-binding insurance guidelines commercial*
10.000 €
Non-binding insurance guidelines private*
as per agreement of the insurer40.000 €
Emergency lock
no
File depth
yes
Door opening HxW in mm
250*336
Gun cabinet for short weapons
yes
Gun cabinet for long weapons
no
Storage of narcotics
Hospital subunits (departments or similar), doctors' practices, old people's and nursing homes
* The sums insured stated are non-binding guide values for Germany. The sums insured should always be agreed with the insurance company.
Packaging width mm
460,00 mm
Packaging depth mm
440,00 mm
Type of packaging (carton, blister)
colour carton
Wall thickness right
2,00 mm
Wall thickness left
2,00 mm
Wall thickness top
2,00 mm
Wall thickness buttom
2,00 mm
Wall thickness rear
2,00 mm
Door thickness
7,00 mm
Protrusion locking system
23,00 mm
Door height
270,00 mm
Updateable firmware
yes
History function
2000 events
Locking bolt
32 mm * 16 mm