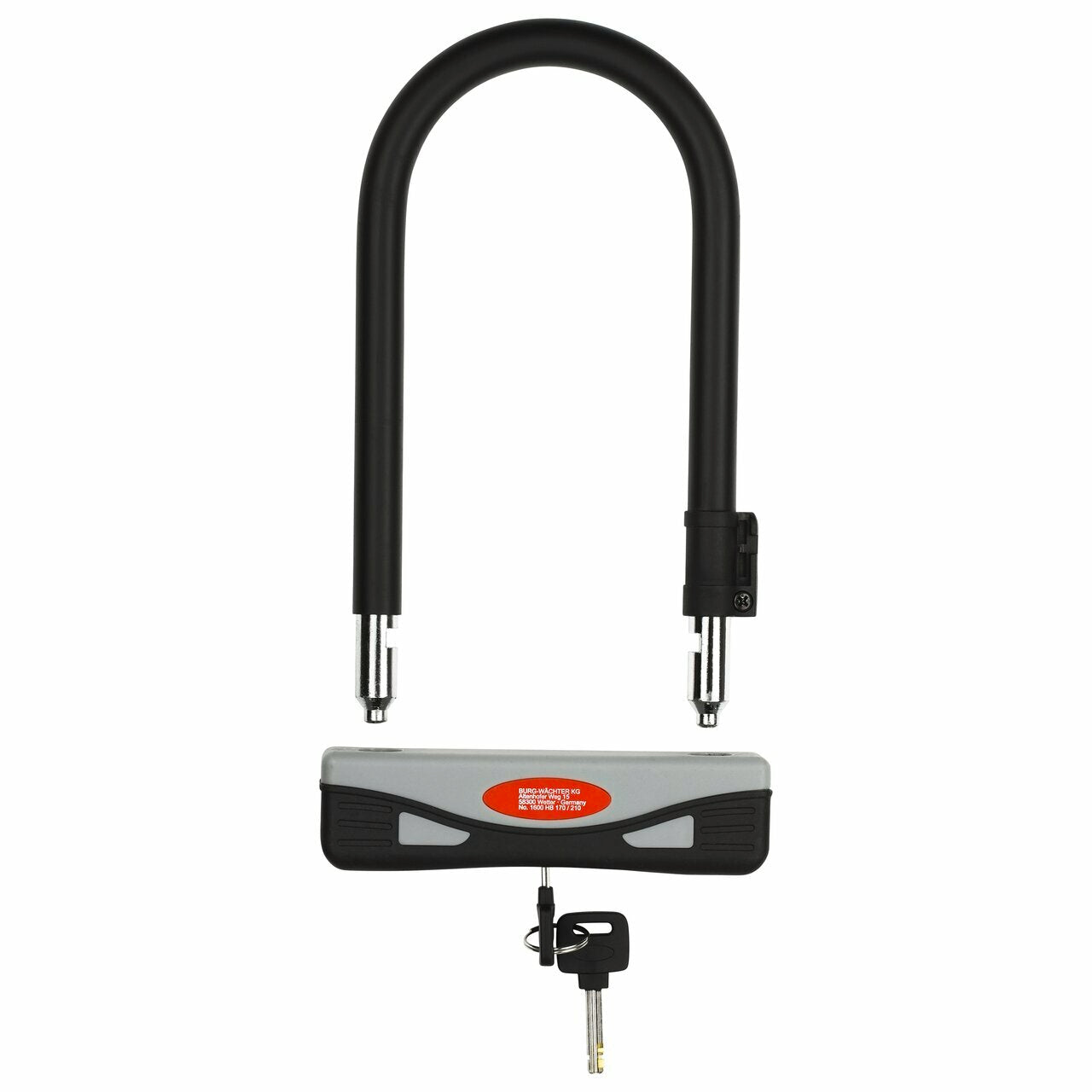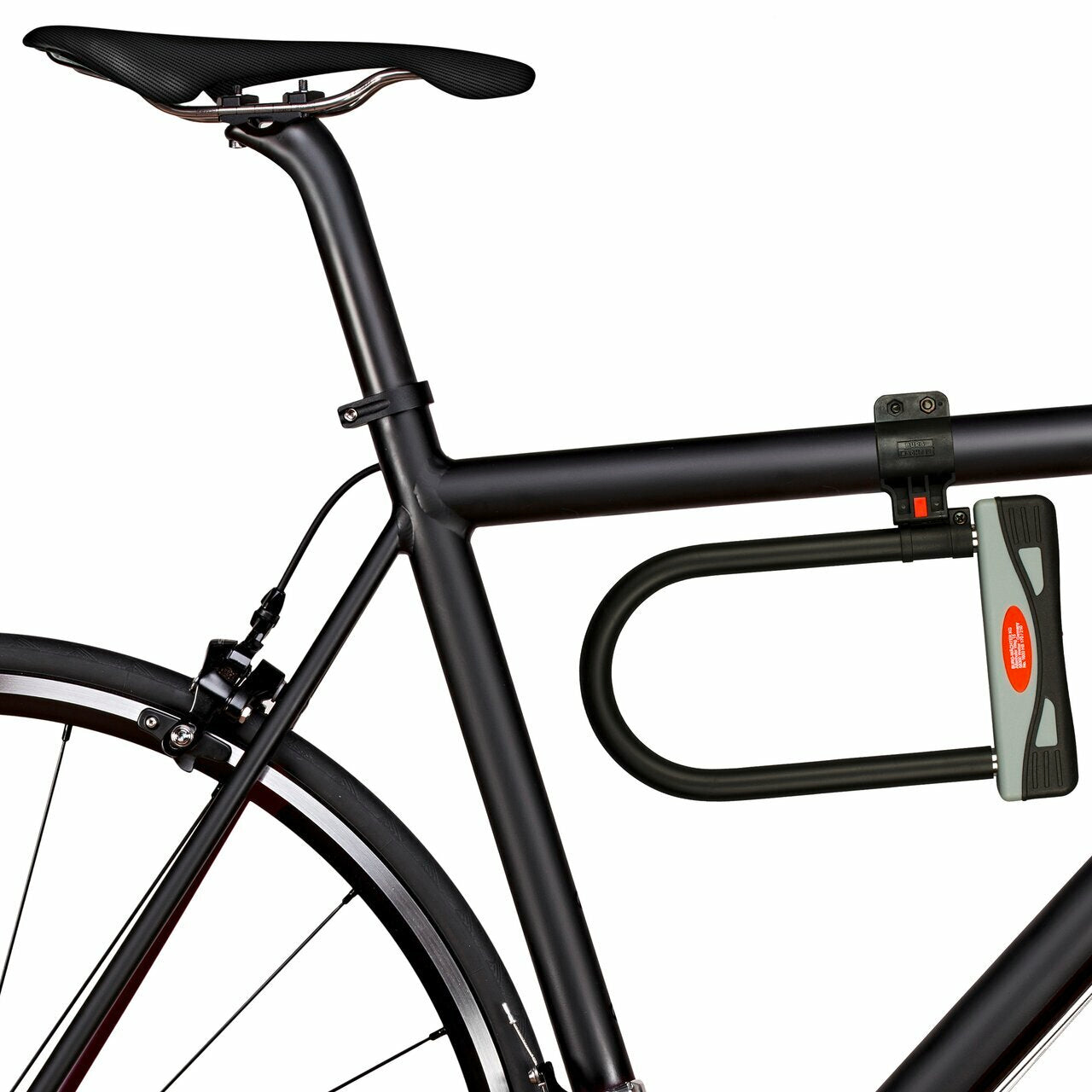 Seile-,Ketten-,Fahrradschlösser-Bügelschlösser | 1600 HB 170/210
1600 HB 170/210
Quantity: (per packaging unit):
pc
The extra-strong long shackle lock 1600 HB
The first handle already shows it: The U-lock HB 1600 170/210 is a real heavyweight. Weighing 1520 grams and with a shackle thickness of 16 millimetres, it offers massive resistance to attempted break-ins. The body and shackle are made of hardened steel. In addition, there is a double locking system. All this adds up to the perfect overall package in terms of security. And that is important. After all, about 300,000 bicycles are stolen in Germany every year.
A U-lock is durable and comfortable
The 1600 HB 170/210 U-lock's durable plastic casing and the movable protective cap for the locking mechanism ensure durability and comfort. This protects the lock from rain and splashing water. Thanks to the integrated frame holder, the lock can be carried comfortably on the bike. The shackle height is 210 mm, the shackle width 106 mm. This allows you to secure your bike to fixed objects. Because without this security, the risk of a bicycle simply being taken away increases. Thieves will then pick the lock at their leisure in a safe place.
Versatile bicycle lock
Of course, the long shackle lock has many other uses. It is also ideal for securing motorbikes and scooters. The same applies to the increasingly popular e-bikes and e-scooters. Furthermore, the U-lock 1600 HB 210/170 can also be used to secure hand tools and garden equipment. In addition, the lock can be used in the construction industry to secure valuable equipment.
• extremely robust long shackle lock
• hardened steel shackle and body
• double-bolted
• shackle and body covered with durable plastic
• easy fit mounting bracket
• covered keyhole
Location (indoor/outdoor)
n.a.
Product outer width
170,00 mm
Product outer height
265,00 mm
Product outer depth
33,00 mm
Verpackungseinheit
3.00 Stk
Weight
1,553 kg
Shackle height (inside)
210,00 mm
Shackle thickness
16,00 mm
Shackle width (inside)
106,00 mm
Main material
Steel
Incl. fixing material
yes
Packaging width mm
150,00 mm
Packaging depth mm
40,00 mm
Type of packaging (carton, blister)
Cardboard sleeve
Matching key blank
OUTDATED