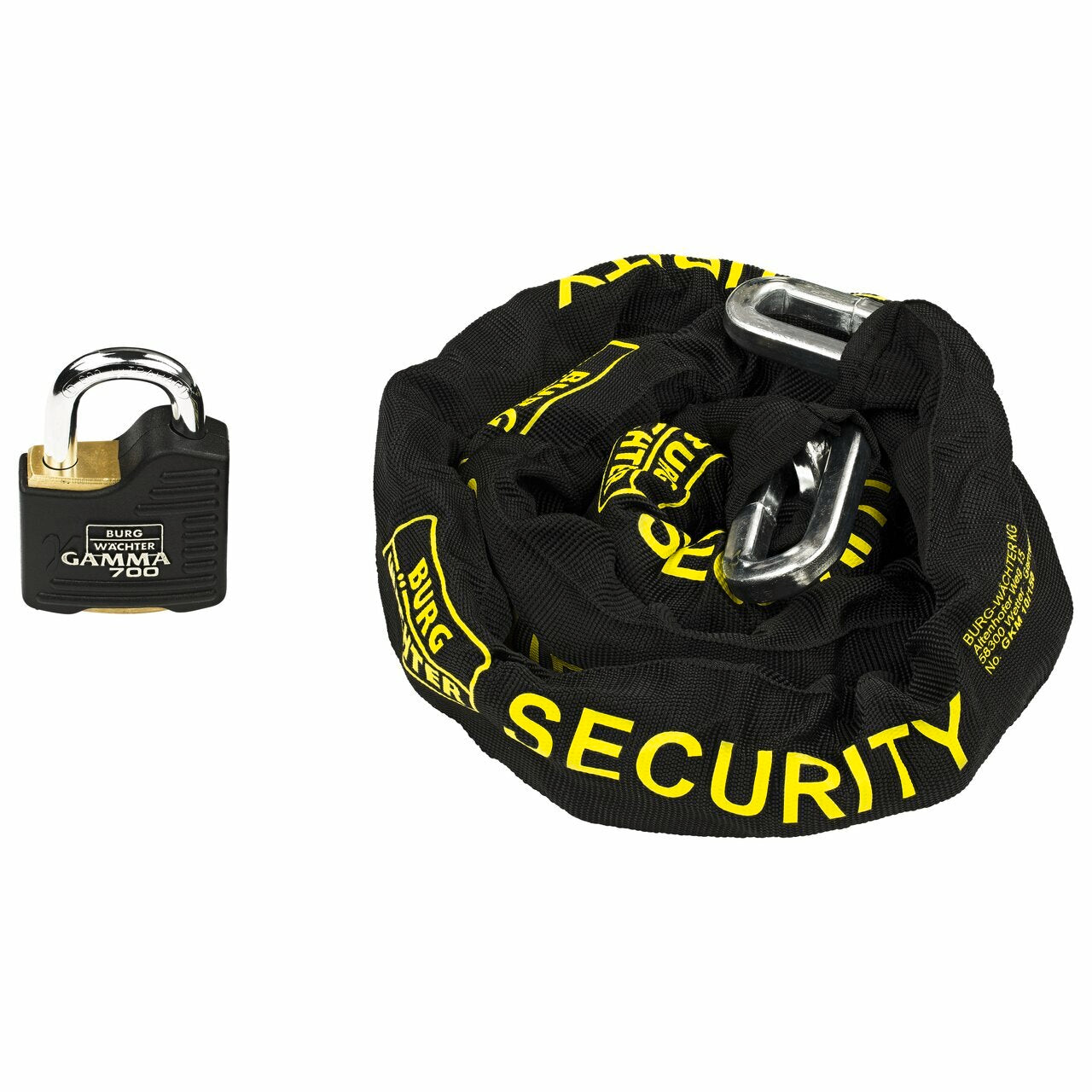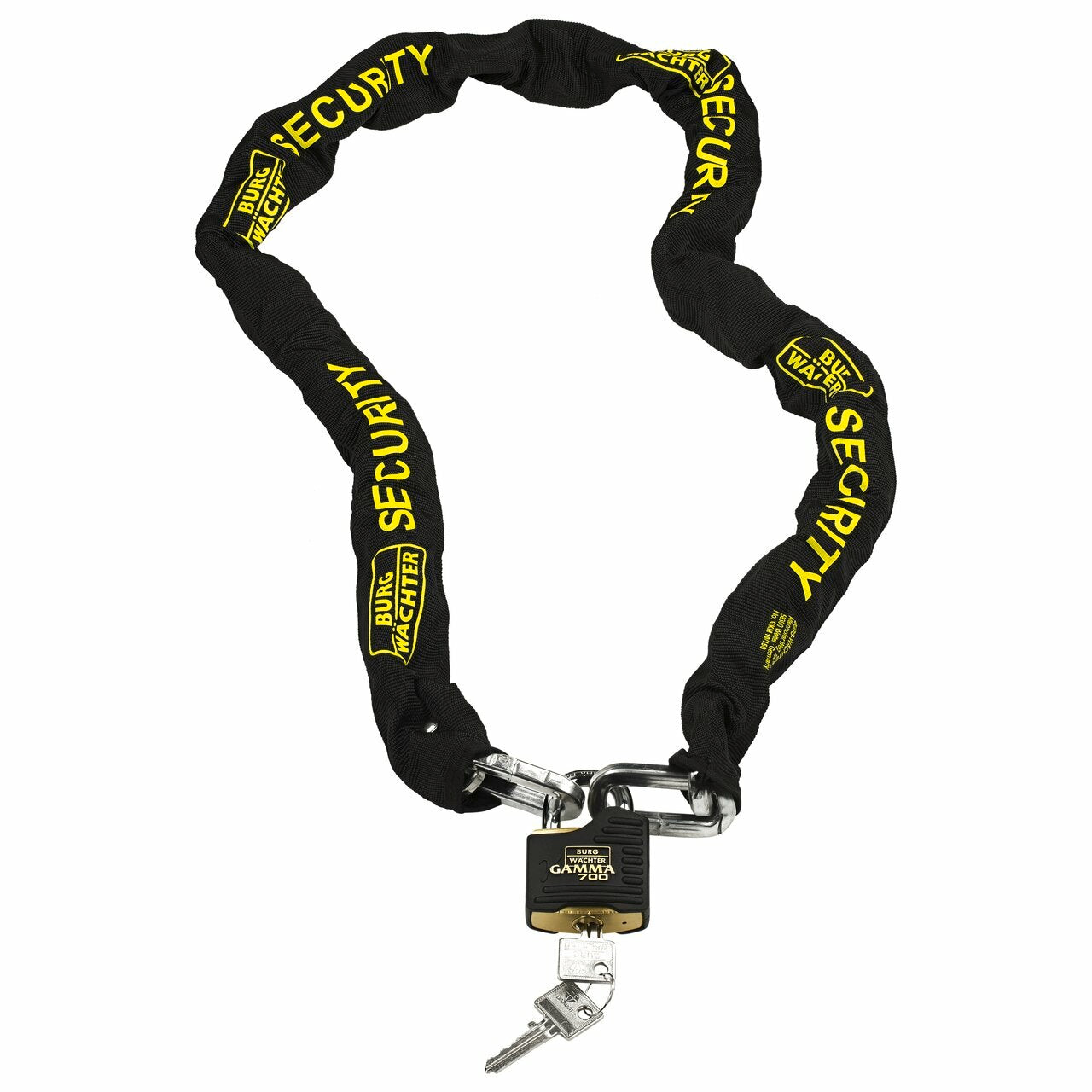 Ropes,Chains,Bike Locks Ropes & Chains | GKM 10/150/700
GKM 10/150/700
Hardened square chain GKM
This square chain from BURG-WÄCHTER is particularly suitable for securing your motorbike or scooter.
The square chain GKM is more than robust:
The hardened steel material is a full 10 mm thick. The chain is suitable for locks with a shackle thickness of up to 13 mm. This model is available in three different lengths. Choose between a chain length of 100 cm, 150 cm or 200 cm.The high-quality textile cover reliably protects the steel and thus protects your bike from paint scratches.
Can also be used as a motorbike lock
This sturdy square chain is not only used to secure your motorbike. Also secure garden furniture and equipment, sports equipment and much more.
• hardened square link chain • combined with padlocks
Location (indoor/outdoor)
n.a.
Product outer width
37,30 mm
Product outer height
37,30 mm
Product outer depth
1.500,00 mm
Verpackungseinheit
1.00 Stk
Shackle height (inside)
28,00 mm
Shackle thickness
9,50 mm
Shackle width (inside)
25,40 mm
Rope, chain length
1.500,00 mm
Rope, chain diameter
10,00 mm
Main material
Steel
Incl. fixing material
no
Packaging width mm
220,00 mm
Packaging depth mm
290,00 mm
Matching key blank
OUTDATED