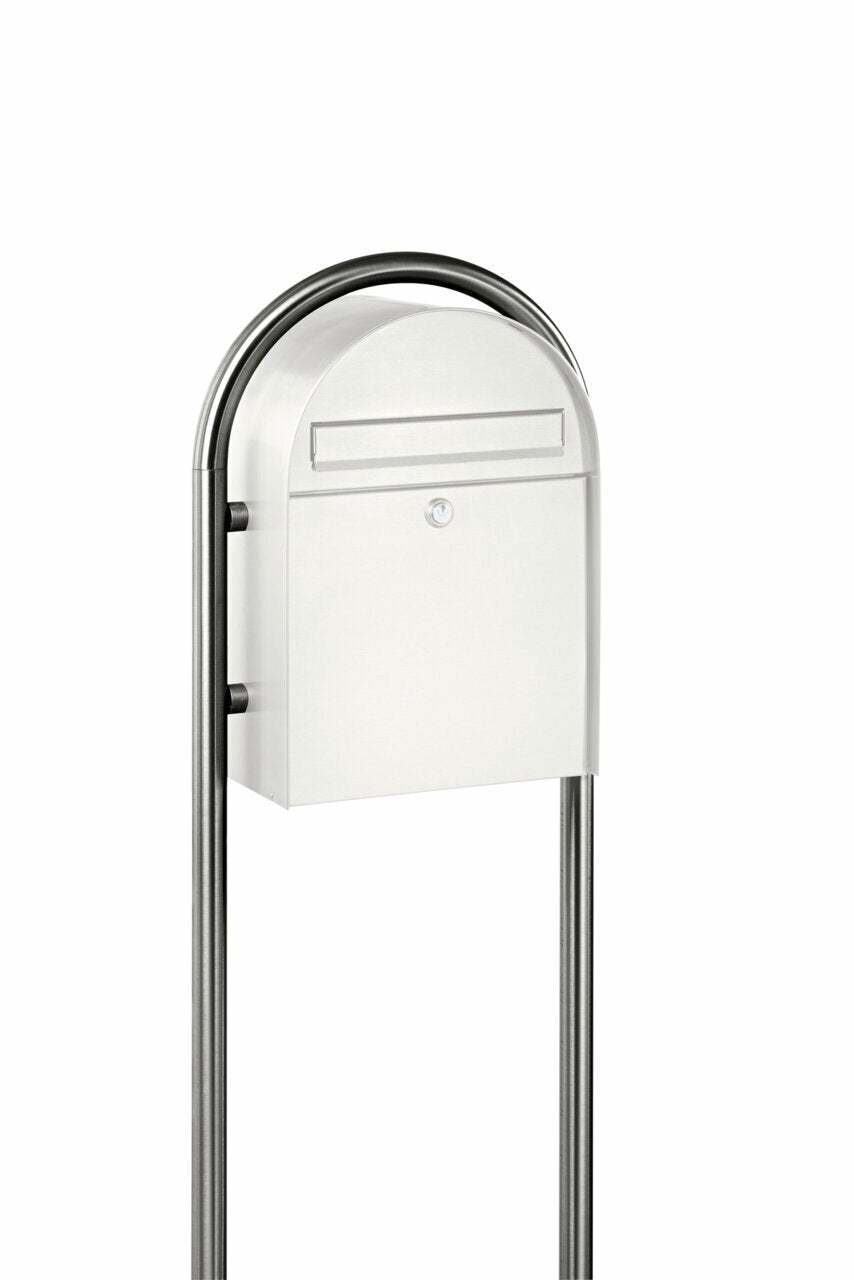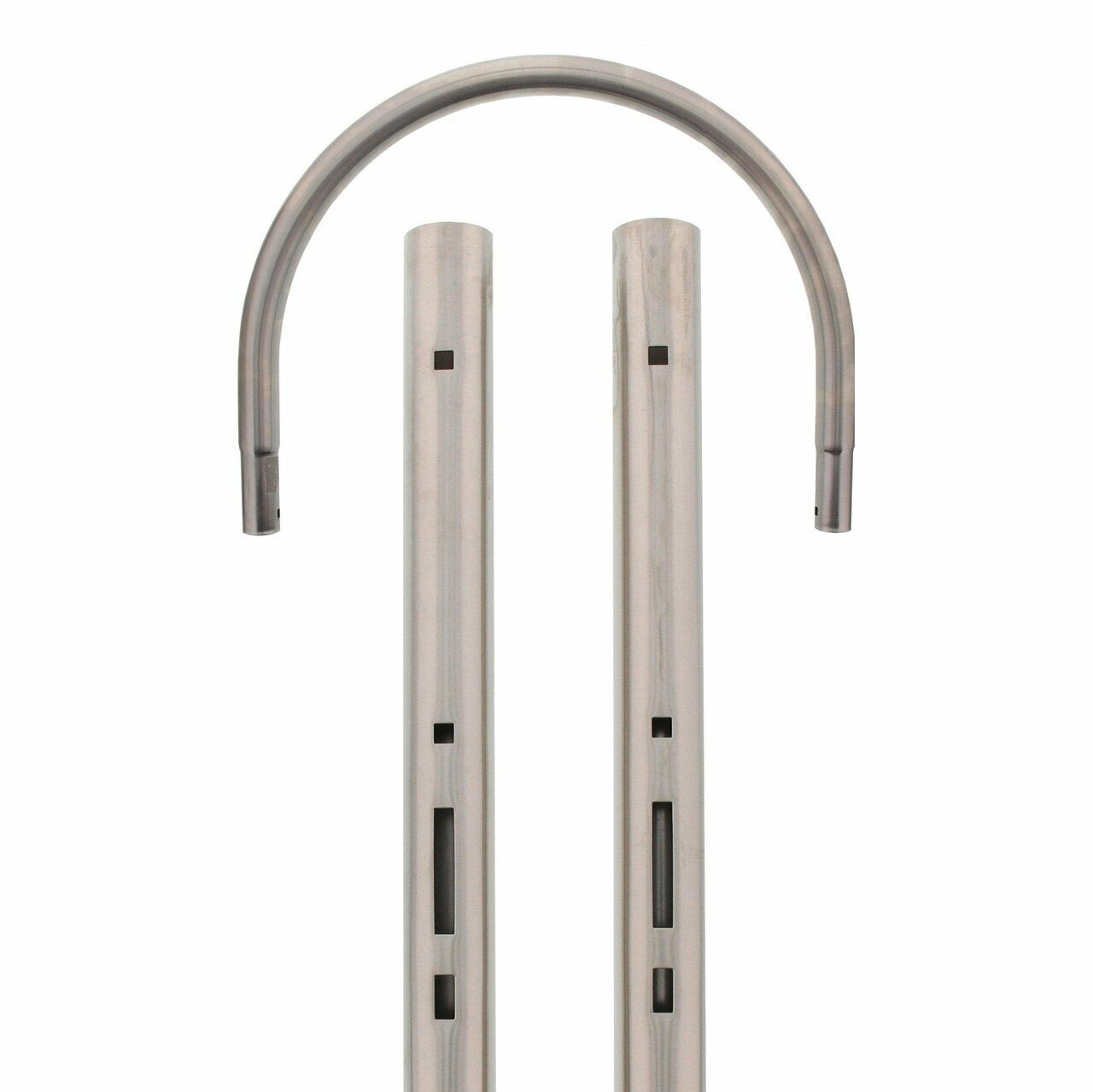 Briefkästen-Ständer + Zubehör Briefkästen | Nordic-Ständer 3685 NI
Nordic stand 3685 NI
The right letterbox stand for the Nordic letterbox
Would you like to freely place your Nordic 3680 letterbox in an individual location? This is easily possible with the matching stainless steel Nordic 3685 Ni stand from BURG-WÄCHTER.
Made of hand-washed stainless steel
The stand is made of natural, hand-washed stainless steel. This makes the letterbox stand particularly hard-wearing and highly resistant to the effects of the weather. So rust has no chance.
Mounting options
You can either set the universal stand in concrete or mount it firmly with the Base Uni 150 mounting foot. The Nordic 3685 Ni letterbox stand has the following dimensions (H x W): 1500 m x 363 mm, diameter: 32 mm.
• Round arch stand, matching the Nordic 680 / 3680 letterbox.
• Made of natural, hand-wiped stainless steel (rustproof)
• Made in Germany
 
Location (indoor/outdoor)
n.a.
Product outer width
363,00 mm
Product outer height
1.770,00 mm
Product outer depth
32,00 mm
Verpackungseinheit
1.00 Stk
Weight
3,000 kg
Main material
Stainless steel
Colour reference
Edelstahl
Insertion height mm
0,00 mm
Insertion width mm
0,00 mm
Opening stop
no
Portrait/landscape format
n.a.
With name window
no
Burglary protection
0*
EN 13725
no
Translation missing: en.technical_info_table.products.korrosionsbeständigkeit
very high corrosion resistance
With newspaper compartment
no
Packaging width mm
490,00 mm
Packaging depth mm
50,00 mm
Type of packaging (carton, blister)
colour carton
Type of fixing material
Spanpl.schr.4,5x45 niro Halbru.ko.zAbt.4,Nordic Rundbogen Satteldistanzst.schwarz, Spreizmutter 4,8 farblos
Matching key blank
OUTDATED