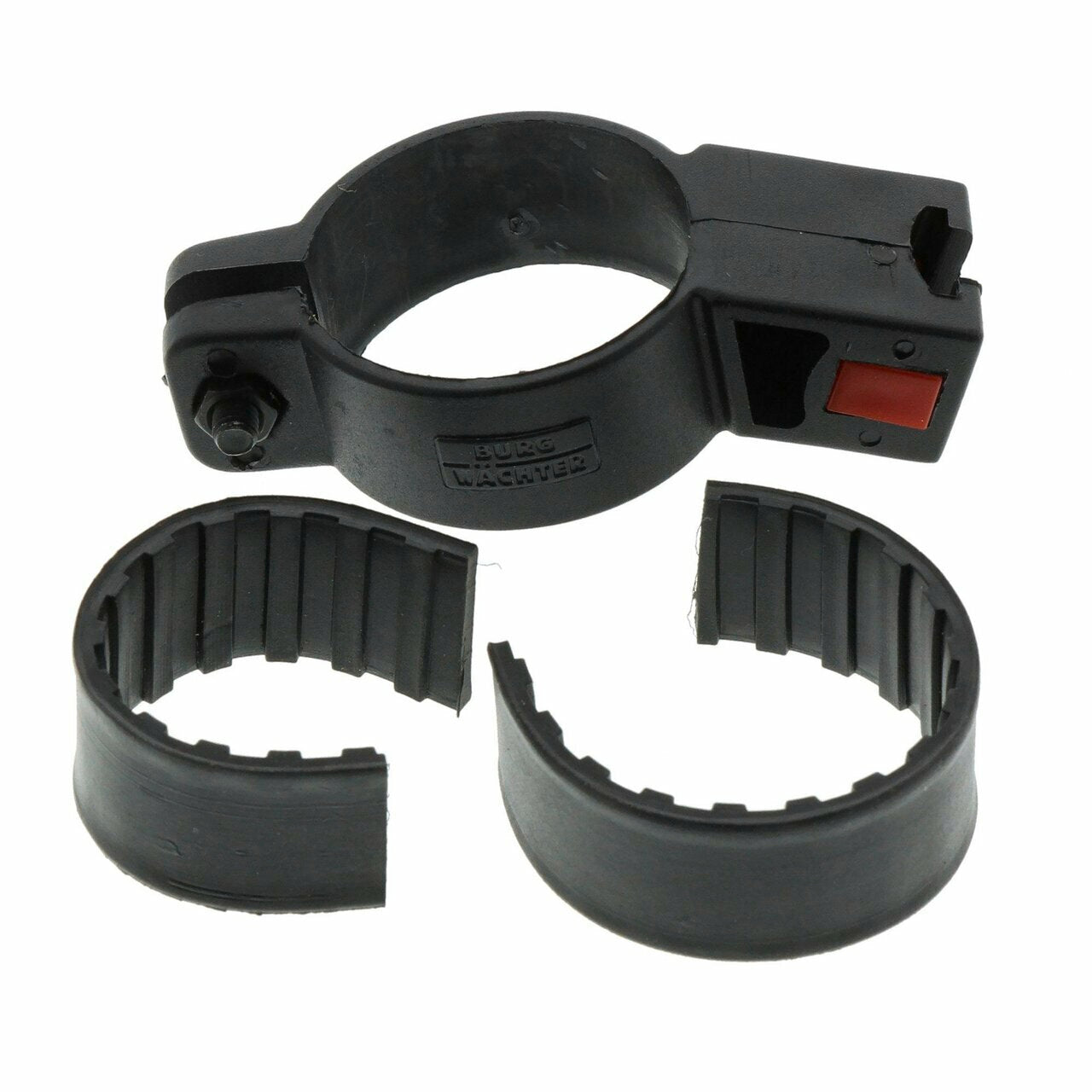 Rope,Chain,Bike Locks Key Locks | 1260
1260 100
Quantity: (per packaging unit):
pc
Solid spiral cable lock 1260
The spiral cable lock as solid theft protection for your bike.A particularly practical feature of this model is the matching holder for your bike, which is included in the delivery and allows you to store the lock safely and in a space-saving way. Two keys are also included.The length of this spiral cable lock is either 100 or 150 cm and the diameter of the steel cable of the 1260 lock is 8 mm.
• solid coil cable lock
• easy fit mounting bracket
• assorted colours
• two lengths: 100 or 150 cm
Location (indoor/outdoor)
n.a.
Product outer depth
1.000,00 mm
Verpackungseinheit
5.00 Stk
Weight
0,189 kg
Rope, chain length
100,00 mm
Rope, chain diameter
8,00 mm
Main material
Steel
Incl. fixing material
no
Colour reference
farbig sortiert - 2x rot, 2x blau und 1x schwarz
Packaging width mm
0,00 mm
Packaging depth mm
0,00 mm
Type of packaging (carton, blister)
Cardboard sleeve
Matching key blank
OUTDATED