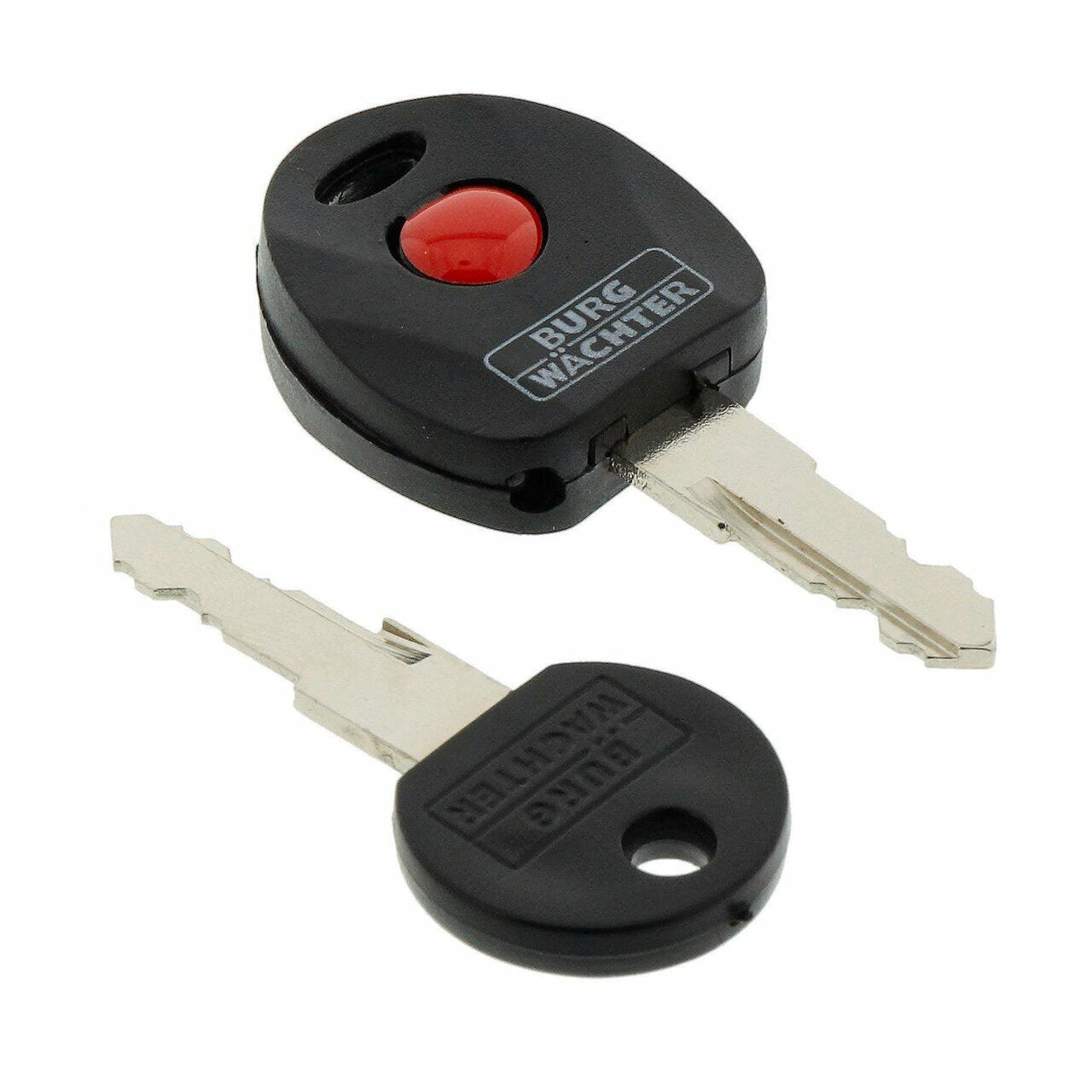 Rope,Chain,Bike Locks Key Locks | 340
340 65 L
Quantity: (per packaging unit):
pc
Strong rope lock 340 65 L with illuminated key.
Secure your bike comfortably and without problems even in the dark thanks to the integrated light in the key.With the matching key for this rope lock, you always have enough light with you. Open your 340 65 L bike lock even in poor light conditions. Closing is even easier - just press it shut and it's locked.The steel cable used has a length of 65 cm and a diameter of 12 mm.
• strong cable lock with illuminated key
• automatic locking
• assorted colours
Number of batteries
2
Location (indoor/outdoor)
n.a.
Product outer depth
650,00 mm
Verpackungseinheit
10.00 Stk
Weight
0,235 kg
Rope, chain length
65,00 mm
Rope, chain diameter
12,00 mm
Battery type
CR 1220
Main material
Steel
Incl. fixing material
no
Colour reference
farbig sortiert - 5x schwarz/gelb und 5x silber/rot
Packaging width mm
130,00 mm
Packaging depth mm
28,00 mm
Type of packaging (carton, blister)
Cardboard sleeve
Matching key blank
OUTDATED