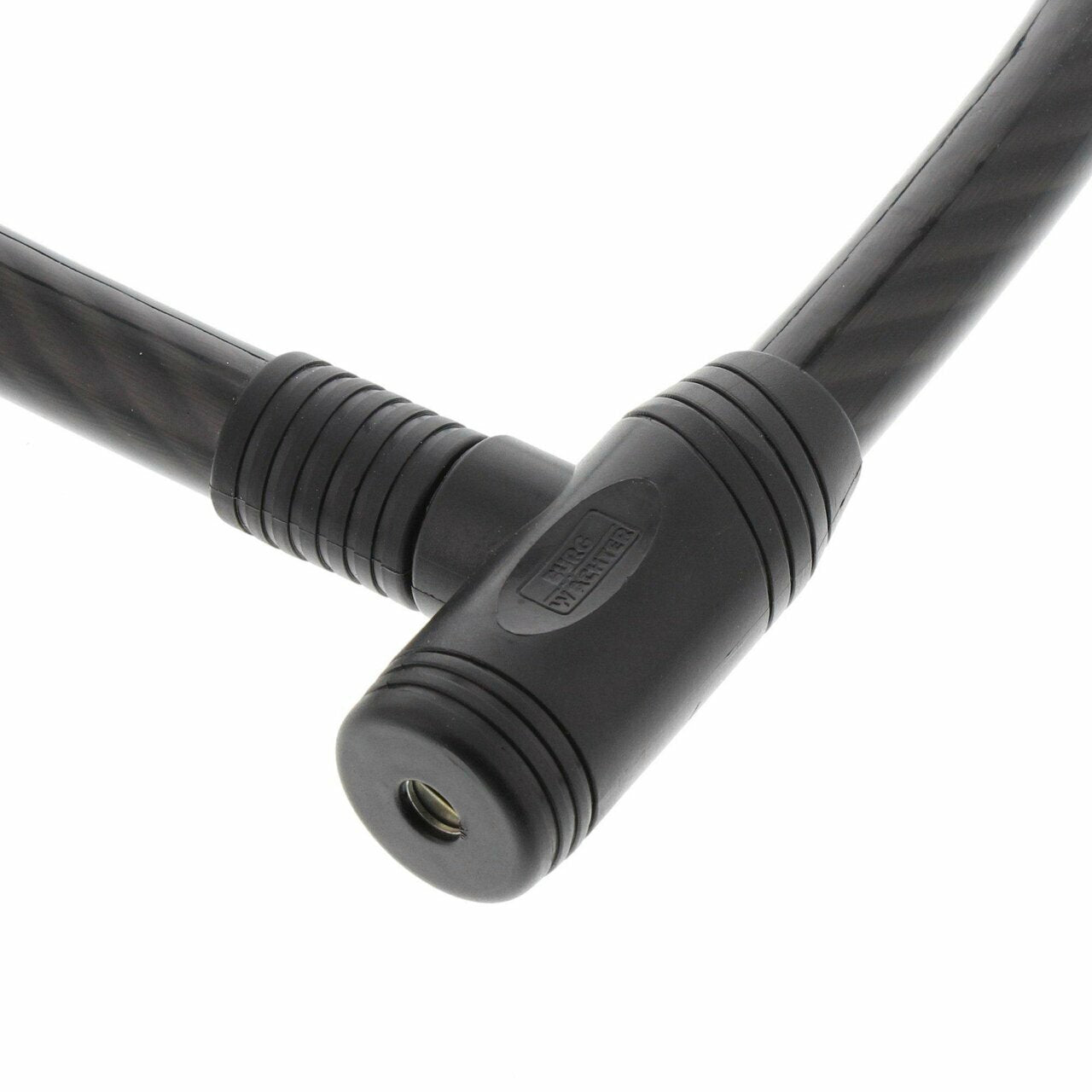 Rope,Chain,Bike Locks Key Locks | 570 120
570 120
Colour:
black; transparent
Quantity: (per packaging unit):
pc
BURG-WÄCHTER bicycle lock: The best means against bicycle theft.
Secure your bike reliably with a BURG-WÄCHTER bike lock.
Your bicycle is safe with one of our bicycle locks. Our chain locks also offer protection for your motorbike or scooter. Open and close your bicycle lock with a key, for example, or conveniently with a numerical code. Some models are also equipped with an integrated light on the key or lock. This way you can secure your bike even in the dark. Other locks are also equipped with reflectors. This makes you visible in road traffic.
Large selection
We offer a wide range of different bicycle locks. Choose either a robust chain lock or a flexible rope lock. We also have locks that can be operated with a code instead of a key. You can also opt for a classic and sturdy U-lock. Different shapes and colours are also an ideal visual match.
• extra strong steel cable lock
• strong plastic coating offers protection
against scratches
• locking head and steel cable
form a unit
• high number of key differs
Location (indoor/outdoor)
n.a.
Product outer depth
1.200,00 mm
Verpackungseinheit
3,00 Stk
Weight
1,498 kg
Rope, chain length
120,00 mm
Rope, chain diameter
25,00 mm
Main material
Steel
Incl. fixing material
no
Packaging width mm
200,00 mm
Packaging depth mm
53,00 mm
Type of packaging (carton, blister)
Cardboard sleeve