For every taste
As unique as your home - letter boxes from BURG-WÄCHTER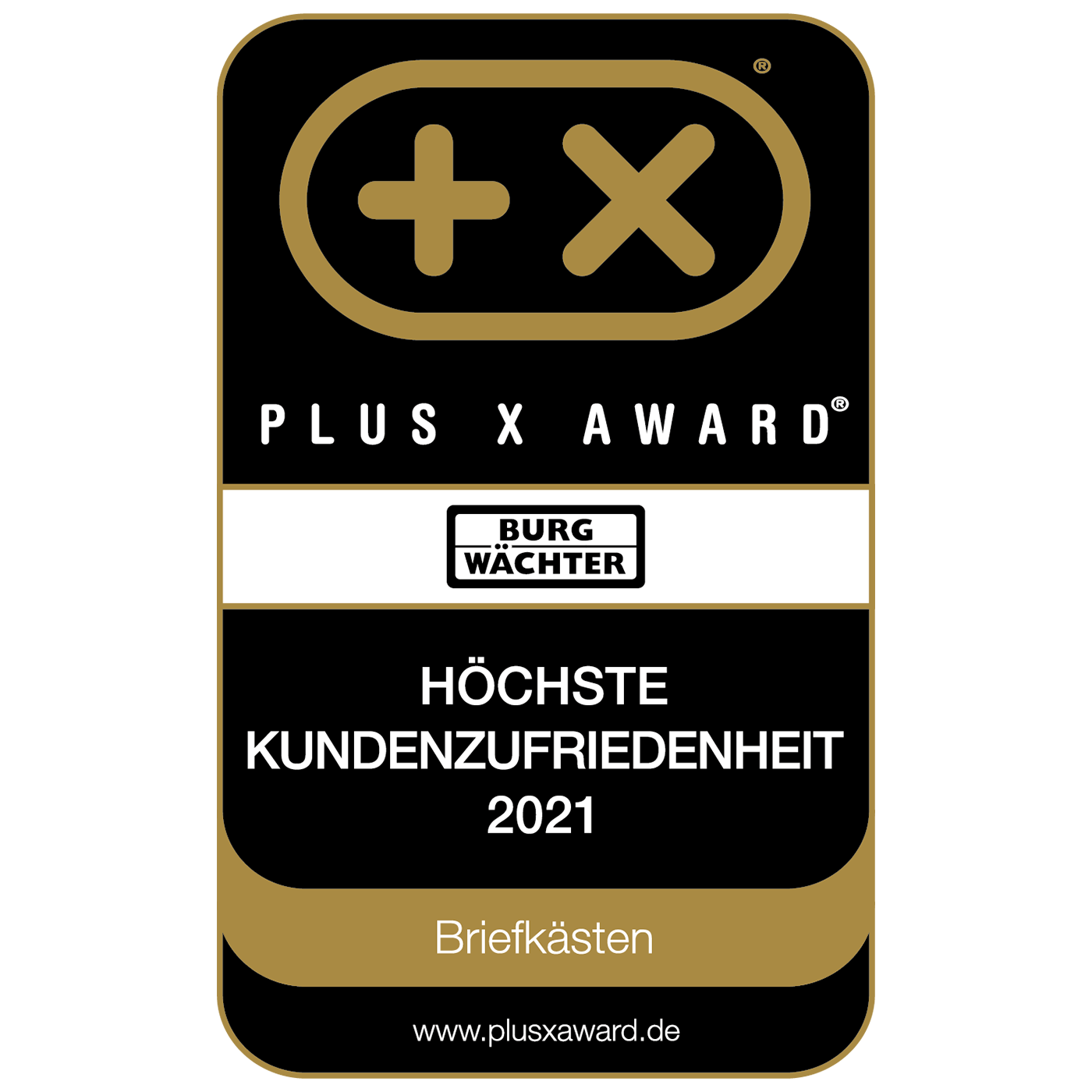 Excellent
Plus X Award for highest customer satisfaction 2021
What do you want your mailbox to look like?
The route to the perfect model begins with the material: a stainless steel letterbox is rustproof, easy to maintain and compliments every front garden as a design object. More and more customers are opting for a plastic model: mailboxes made of high-quality plastic are easy to clean, durable and come in a wide range of colors. A classic is the robust cast-iron mailbox. A steel mailbox is galvanized over its entire surface. This provides reliable protection against wind and weather.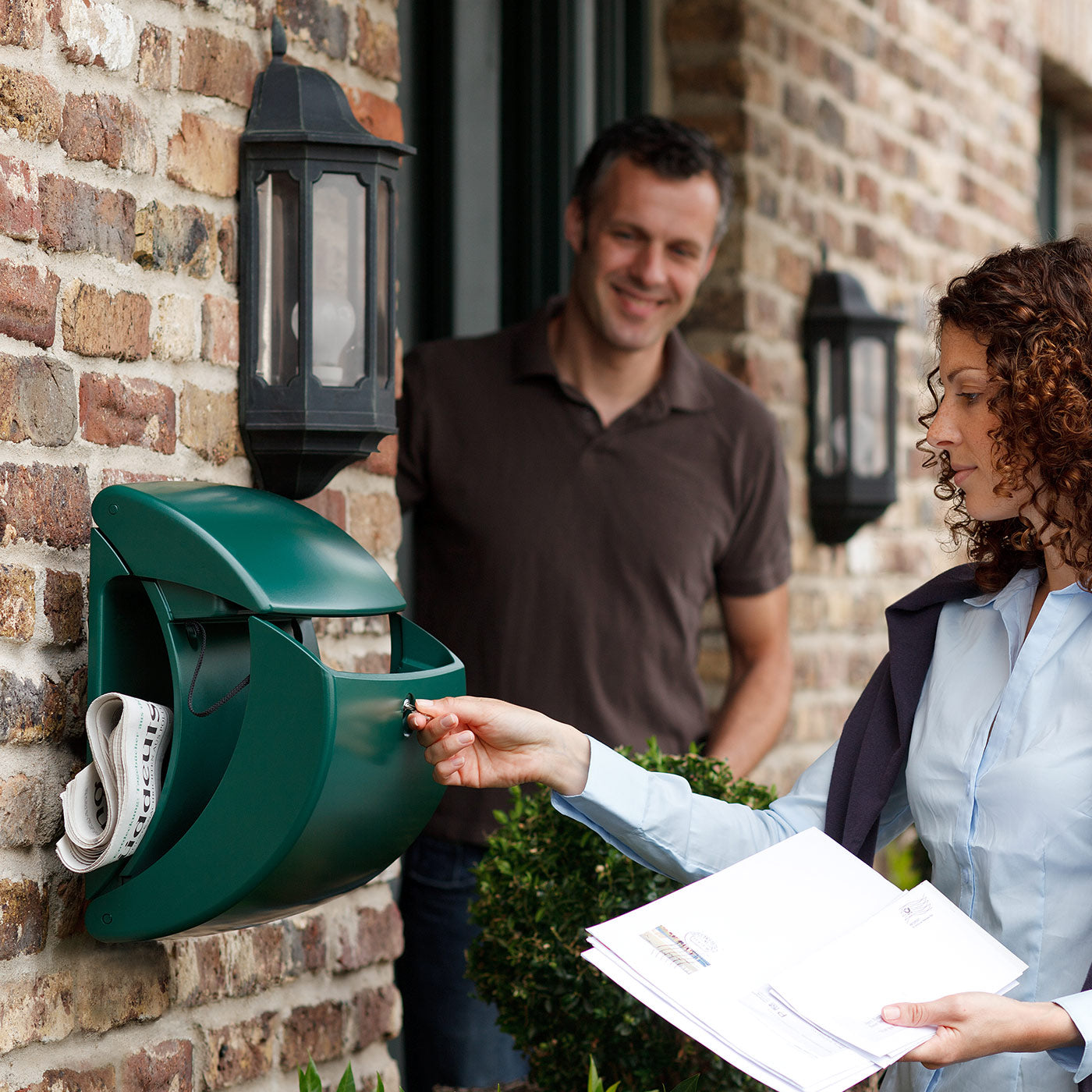 Colourful & durable
Plastic letter boxes
Whether coloured or more classic white or anthracite - there is a modern plastic letter box for every taste. But it's not just the different colours that make the plastic letter boxes something special - the numerous designs from classic to modern also guarantee a wide choice.
In addition, plastic letter boxes are extremely weather-resistant and easy to clean.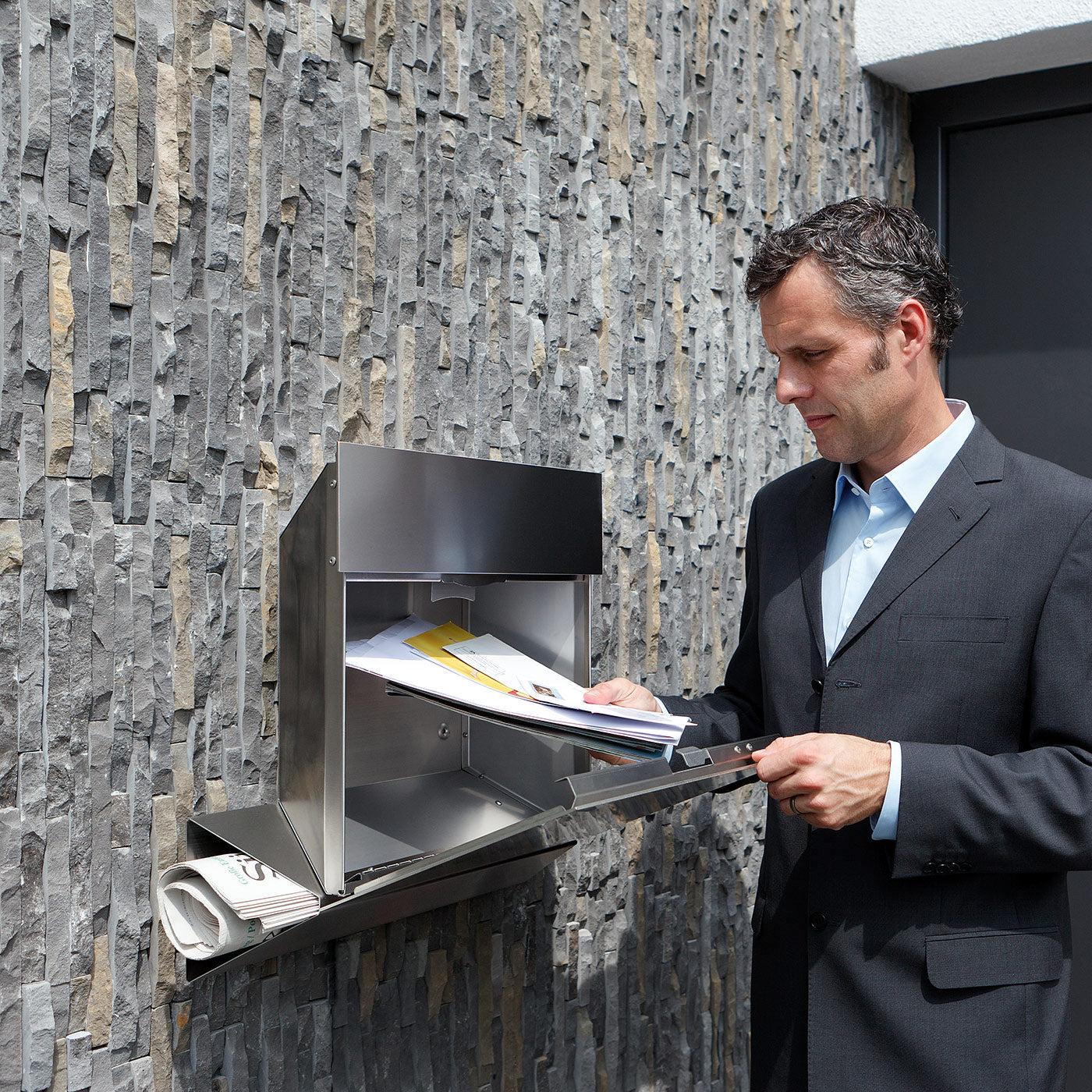 Timeless & Elegant
Stainless steel letter boxes
Not all stainless steel mailboxes are the same.
At BURG-WÄCHTER you have the choice between painted and unpainted stainless steel mailboxes.
Painted stainless steel letterboxes ....
Classic
Casting letter boxes
Cast letter boxes are the classics among letter boxes. The material has many advantages. Due to its robustness, even decades - or longer - can adorn one's own house and defy the weather. An antique-looking cast-iron letter box naturally goes best with a classic type of house.
How to find the right mailbox
Colorful or shiny? For the wall, the fence or as a standing model? With or without newspaper roll? For a single-family home or rental property as a mailbox system? With our large selection, everyone will find the right mailbox. And for all those who receive one or two extra parcels, there's the eBoxx EASY+ parcel box. With it, you can be reached 24 hours a day by all parcel services and other suppliers - even when you're not at home.
Your safe choice
Quality from BURG-WÄCHTER
Made in Germany
BURG-WÄCHTER Letter boxes are predominantly manufactured in Germany. This ensures that availability and quality are always at the highest level.
Customer satisfaction
The most important argument for a Letter box from BURG-WÄCHTER? The opinion of our customers. That's why BURG-WÄCHTER 2021 was awarded the Plus X Award for the highest customer satisfaction in the Letter box sector.
Selection
Of course, a letter box has to suit you and your house. The large selection of BURG-WÄCHTER letter boxes ensures that you will find "your" letter box.
Experience in mailbox construction since 1975
Whether sun, rain, dust: A letter box has to withstand a lot over the years. It's good if you have chosen a high-quality letter box from BURG-WÄCHTER. After all, we manufacture letter boxes with the experience of more than 40 years. We always pay attention to the durability of our models. Practical: Details such as the opening stop make your everyday life easier. Because that way, the mail never falls to the ground again.
If it should be a little more
Mailbox systems from BURG-WÄCHTER
Of course, the excellent letter box quality from BURG-WÄCHTER is also available as a letter box system.