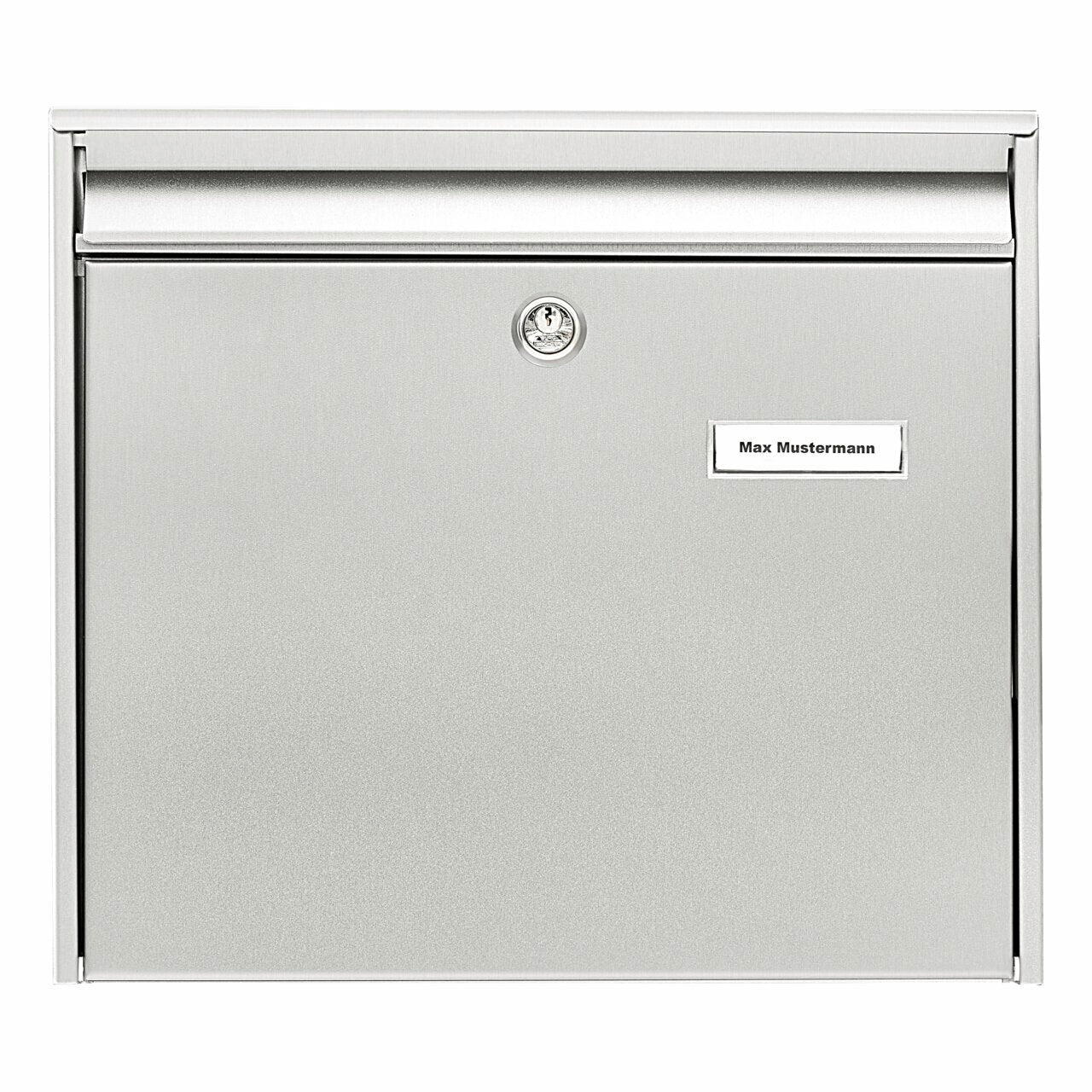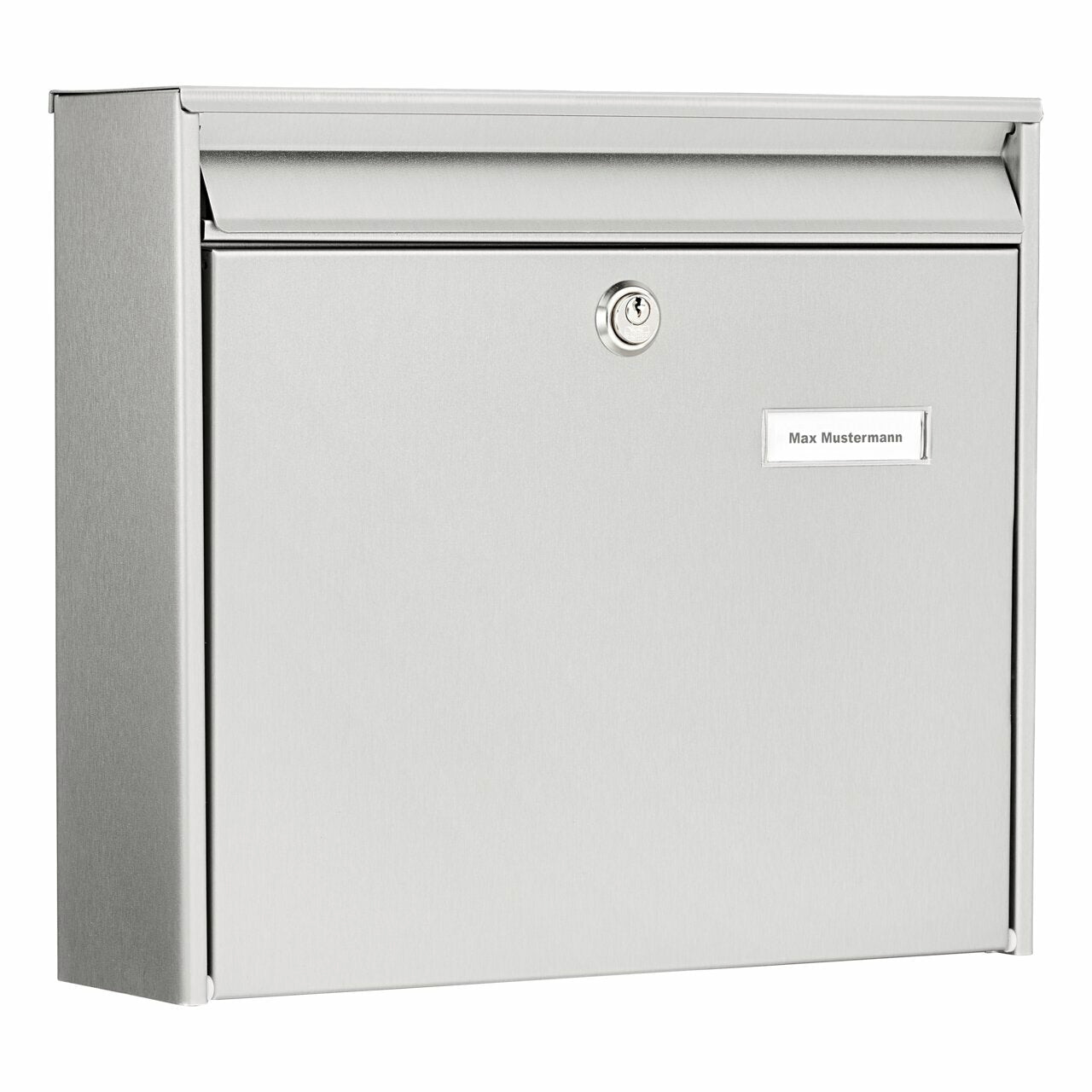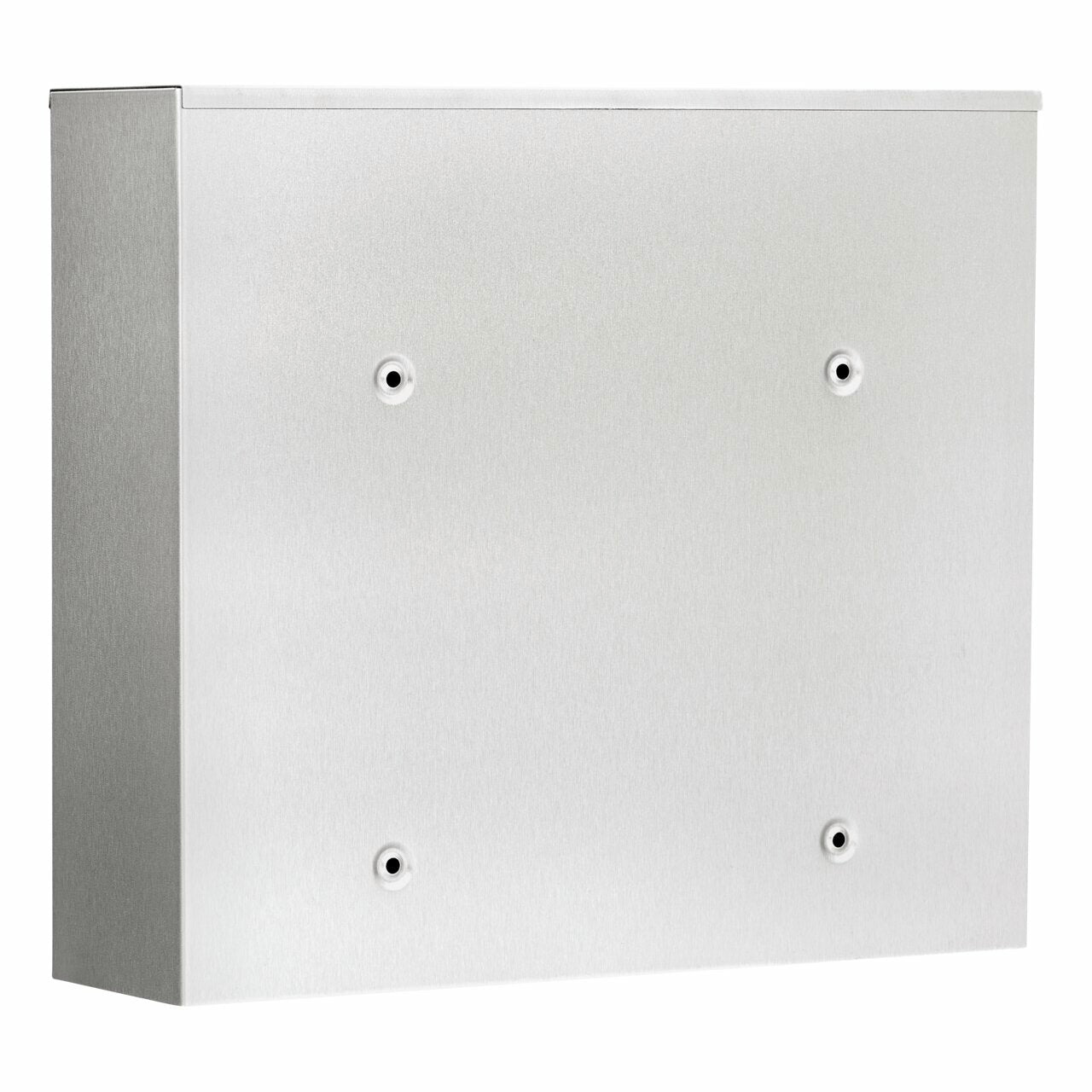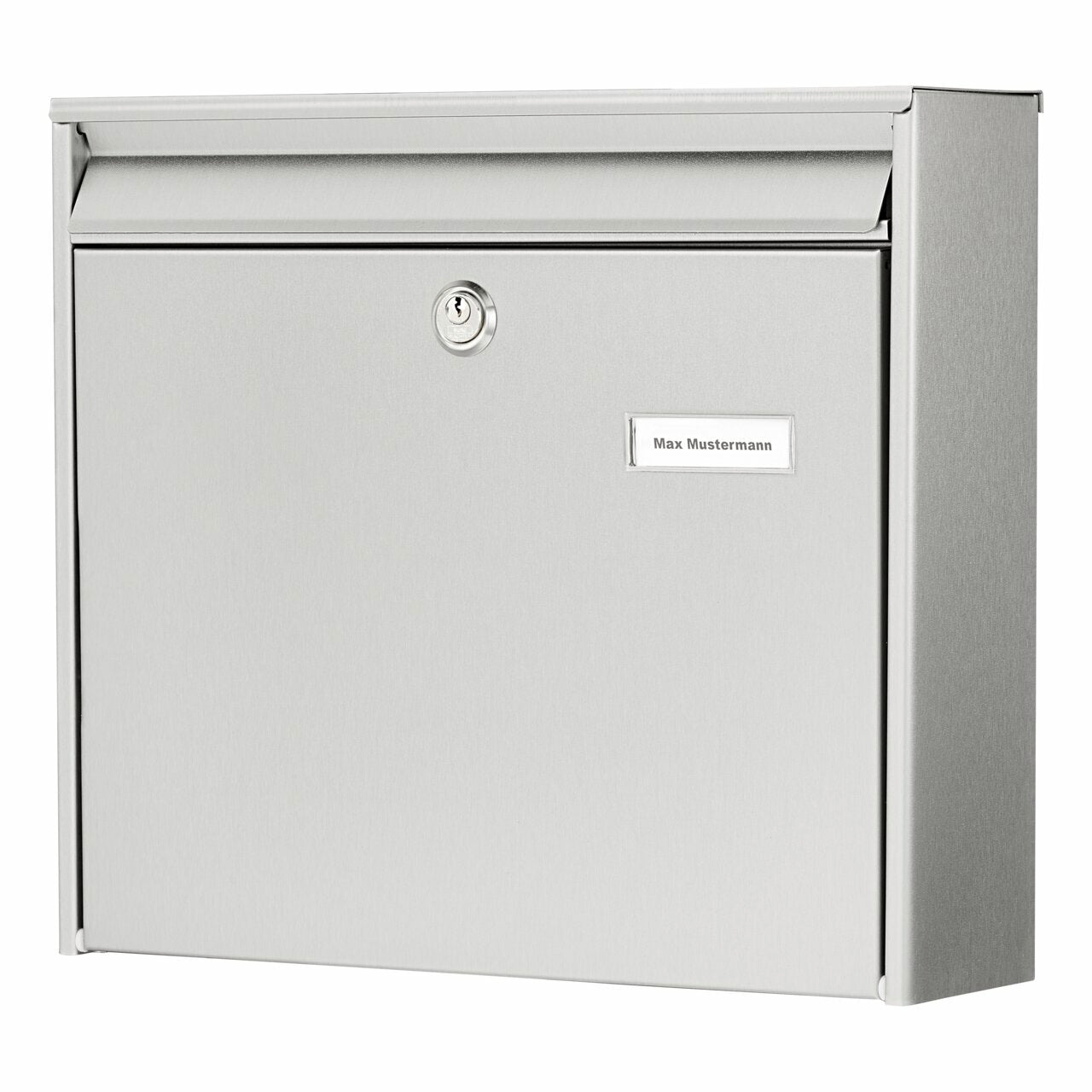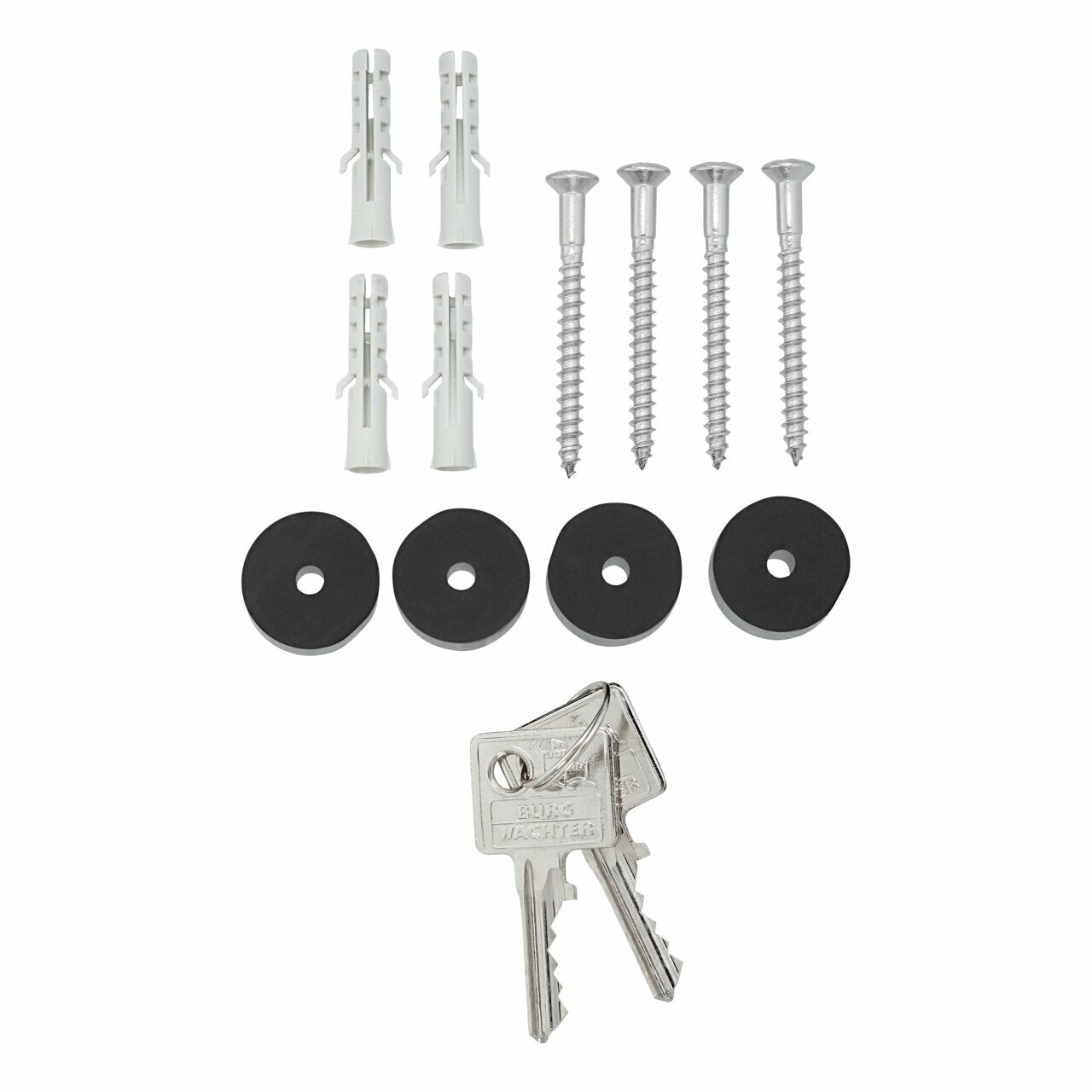 Mailboxes-stainless steel mailboxes | BORKUM 3877
Borkum 3877 Ni
Colour:
Stainless steel with transparent protective coating
The spacious stainless steel letterbox Borkum
The interior of the Borkum letterbox offers sufficient volume for your mail. The contents are always reliably protected from moisture and wetness. The built-in opening stop of the door facilitates removal and prevents your mail from falling out when emptying. The high-quality stainless steel letterbox also complies with the European standard EN 13724. Do you want to connect several letterboxes together? No problem: The Borkum letterbox from BURG-WÄCHTER is also available with four perforations on each side for system mounting outdoors, e.g. for apartment buildings.
Stainless steel with transparent seal
The already very resistant stainless steel material of the Borkum letterbox has been additionally sealed with a transparent, protective lacquer. This means that this letterbox is doubly protected against the weather and other external influences. Furthermore, the stainless steel material is particularly easy to clean. All you need to clean it is a damp, clean cloth.
You have the choice when installing the Borkum letterbox
Better safe than sorry: Even if the stainless steel letterbox Borkum is optimally equipped against wind and weather, the letterbox should not be exposed to permanent, direct weathering. This way, it will remain in good condition for many years to come. The fastening material is already included for quick and easy assembly. With the Borkum letterbox, you have the option of mounting it on the wall in a weather-protected area or freely at an individual location with a suitable stand. 
Also suitable for letterbox systems
You would like to connect several letterboxes with each other? No problem: The Borkum letterbox from BURG-WÄCHTER is also available with four holes on each side for battery mounting outdoors.
• Made of stainless steel
• Sealed with transparent protective lacquer
• Made in Germany
• Very high corrosion resistance
• Increased protection against theft and break-ins
• With opening stop
• Supplied with two keys
• Tested according to standard EN 13724
• Slot format DIN C4
 
Location (indoor/outdoor)
n.a.
Product outer width
362,00 mm
Product outer height
322,00 mm
Product outer depth
100,00 mm
Verpackungseinheit
1.00 Stk
Weight
2,431 kg
Main material
Stainless steel
Colour reference
Edelstahl mit transparentem Schutzlack
Insertion height mm
34,00 mm
Insertion width mm
333,00 mm
Opening stop
yes
Portrait/landscape format
Horizontal format
With name window
yes
Burglary protection
2*
EN 13725
yes
Translation missing: en.technical_info_table.products.korrosionsbeständigkeit
high corrosion resistance
With newspaper compartment
no
Insertion format (DIN...)
C4
Packaging width mm
370,00 mm
Packaging depth mm
115,00 mm
Type of packaging (carton, blister)
4-colour carton with window
Type of fixing material
Niro-Schraube 4,5x45 Liko DIN 7995 A2; ; Dübel 6-er aus Nylon; ; Abstandhalter 20 x 4 x 13 mm; ; ; ; ; ; ;
Matching key blank
65 R