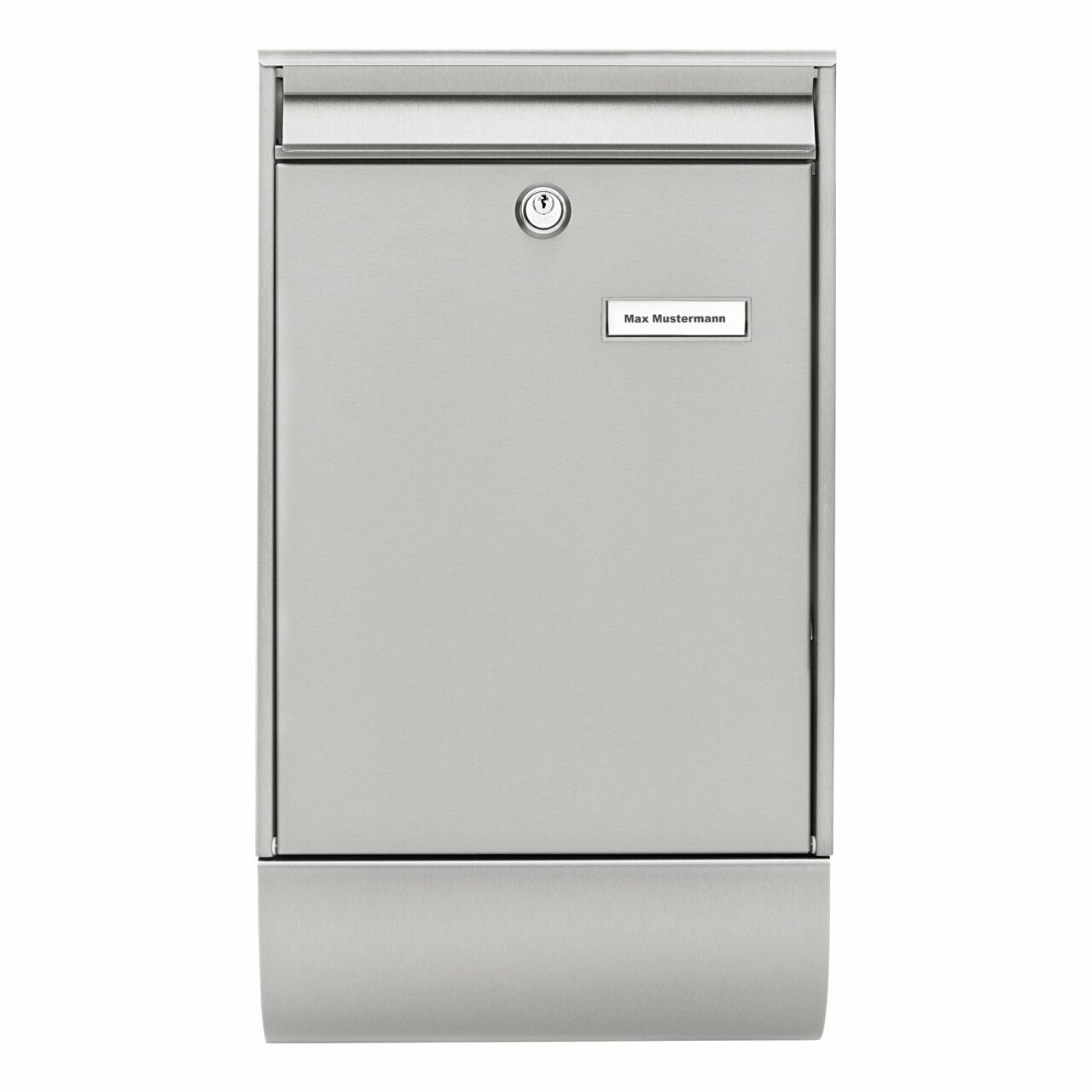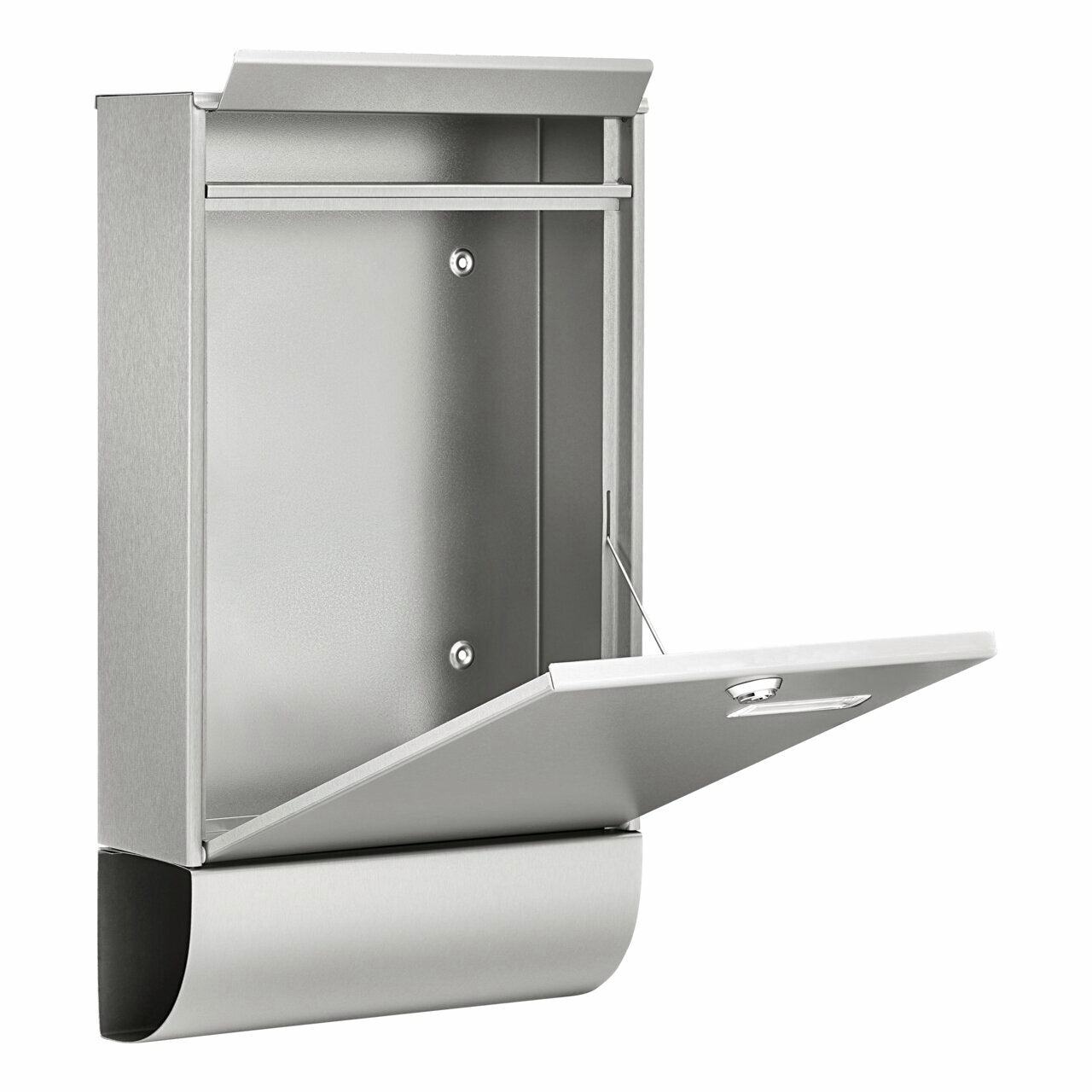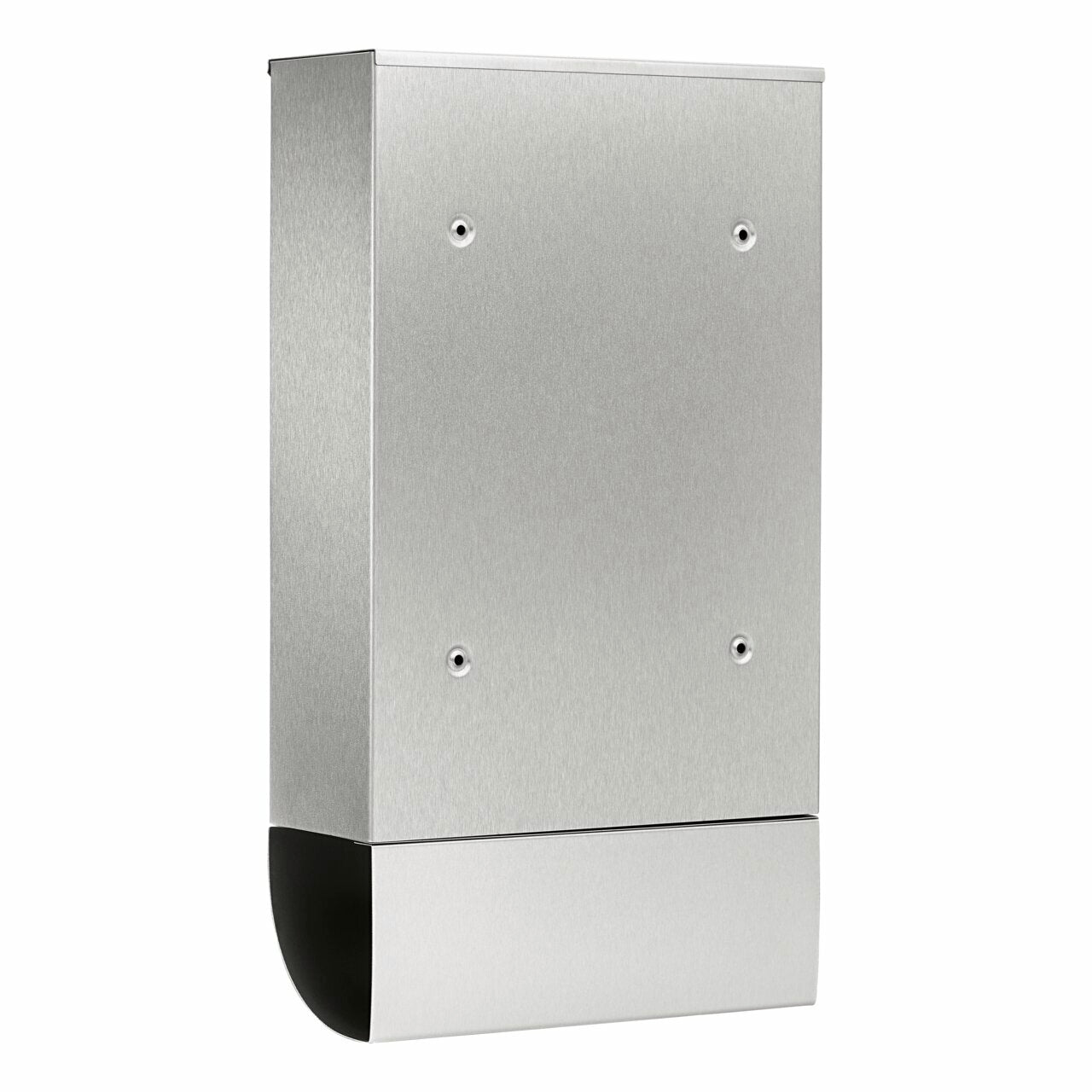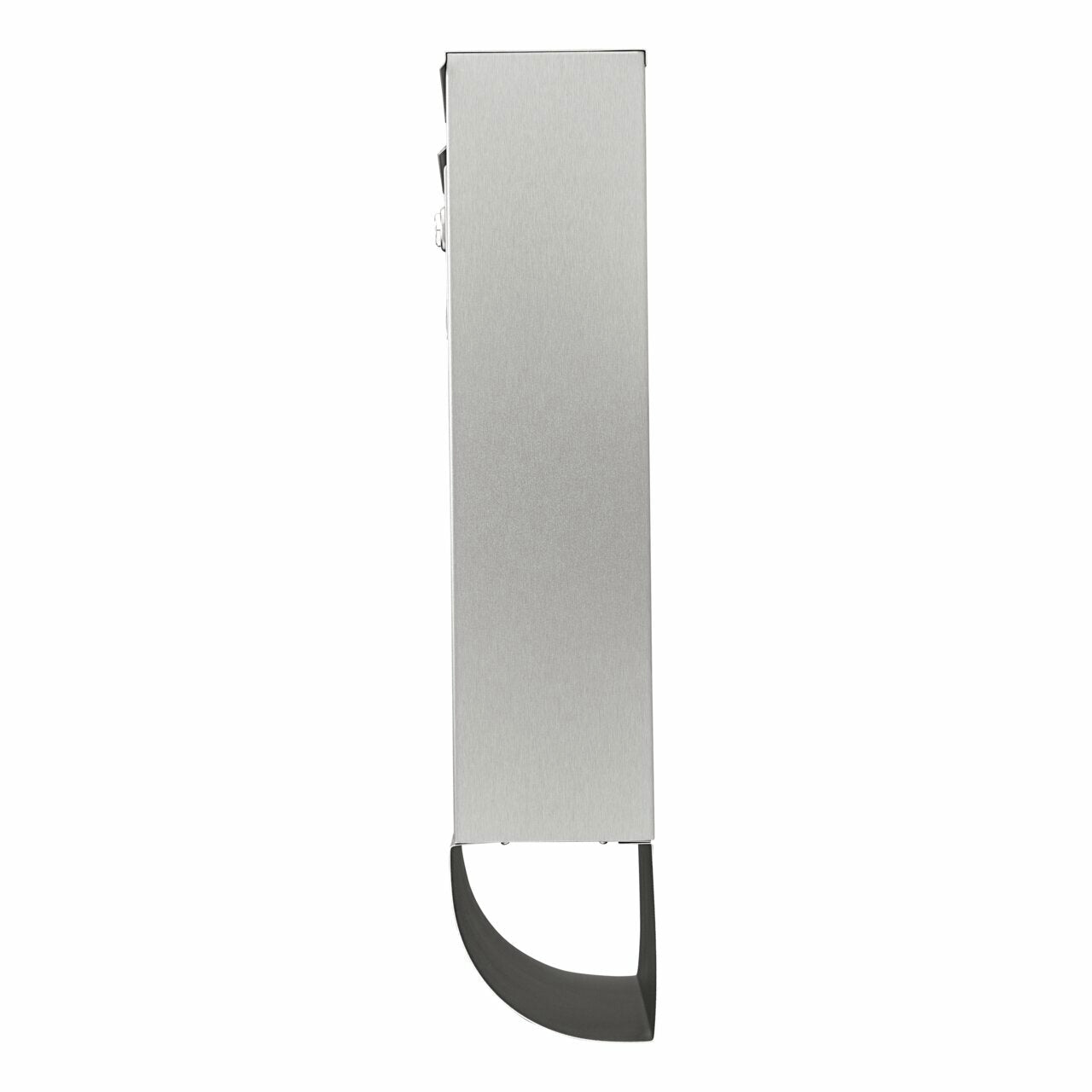 Briefkästen-Edelstahl-Briefkästen | Berlin-Set 37770 NI
Berlin-Set 37770 NI
Colour:
Stainless steel with transparent protective coating
Berlin letterbox set with integrated newspaper box
Classic design meets maximum functionality: The stainless steel letterbox Berlin scores not only with its modern, sleek look, but of course also with its high-quality material. After all, stainless steel is extremely weather-resistant and rust-proof, so you will enjoy your Berlin letterbox "Made in Germany" for many years. For better protection against wind and weather, the stainless steel letterbox is also coated with a transparent protective lacquer.
Letterbox and newspaper box made of high-quality stainless steel
The Berlin letterbox comes as a set with a practical newspaper box. The newspaper box is stably mounted under the letterbox. The integrated box is of course also made of stainless steel and coated with protective lacquer. This means that you can easily remove magazines, newspapers and catalogues in future with a flick of the wrist.
Practical opening stop, mail does not fall to the ground
The Berlin letterbox is equipped with a practical opening stop. This means that when you come home from work or shopping and open the letterbox, the mail does not fall on the (wet) floor but remains in the letterbox thanks to the opening stop. This means you can remove letters and other items very easily. And you can do it with one hand.
Items up to 229 x 324 mm fit into the Berlin letterbox.
The insert has a size of 250 x 35 millimetres. This means that letters and other items up to the size of DIN C4 (229 x 324 mm) can be inserted. Of course, the letterbox complies with the European standard DIN EN 13724, which states that in addition to the DIN C4 size, there must also be sufficient storage space for your mail and it must be protected from moisture.The stainless steel letterbox Berlin is equipped with a high-quality cylinder lock. This permanently ensures smooth opening and closing. Of course, the necessary fastening material for wall mounting is included.
• Made of stainless steel
• Sealed with transparent protective lacquer
• Made in Germany
• Very high corrosion resistance
• Increased protection against theft and break-ins
• With opening stop
• Supplied with two keys
• Tested according to standard EN 13724
• With integrated newspaper box and side cover for newspaper box
• Slot format DIN C4
Location (indoor/outdoor)
n.a.
Product outer width
285,00 mm
Product outer height
500,00 mm
Product outer depth
105,00 mm
Verpackungseinheit
1.00 Stk
Weight
2,700 kg
Main material
Stainless steel
Colour reference
Edelstahl mit transparentem Schutzlack
Insertion height mm
33,00 mm
Insertion width mm
252,00 mm
Opening stop
yes
Portrait/landscape format
Vertical format
With name window
yes
Burglary protection
2*
EN 13725
yes
Translation missing: en.technical_info_table.products.korrosionsbeständigkeit
high corrosion resistance
With newspaper compartment
yes
Insertion format (DIN...)
C4
Packaging width mm
290,00 mm
Packaging depth mm
120,00 mm
Type of packaging (carton, blister)
4-colour carton with window
Type of fixing material
Niro-Schraube 4,5x45 Liko DIN 7995 A2; ; Dübel 6-er aus Nylon; ; Abstandhalter 20 x 4 x 13 mm; ; ; ; ; ; ;
Matching key blank
65 R