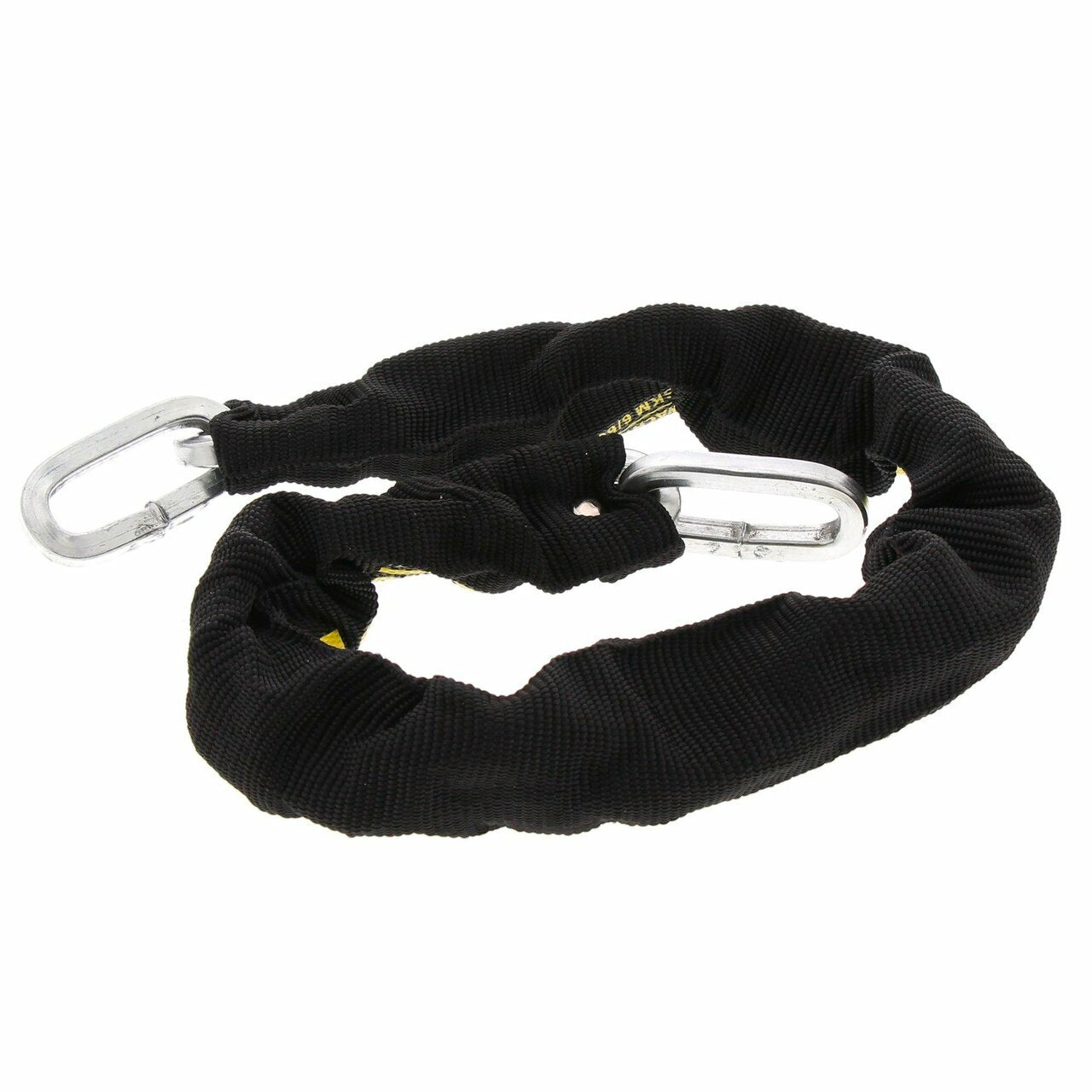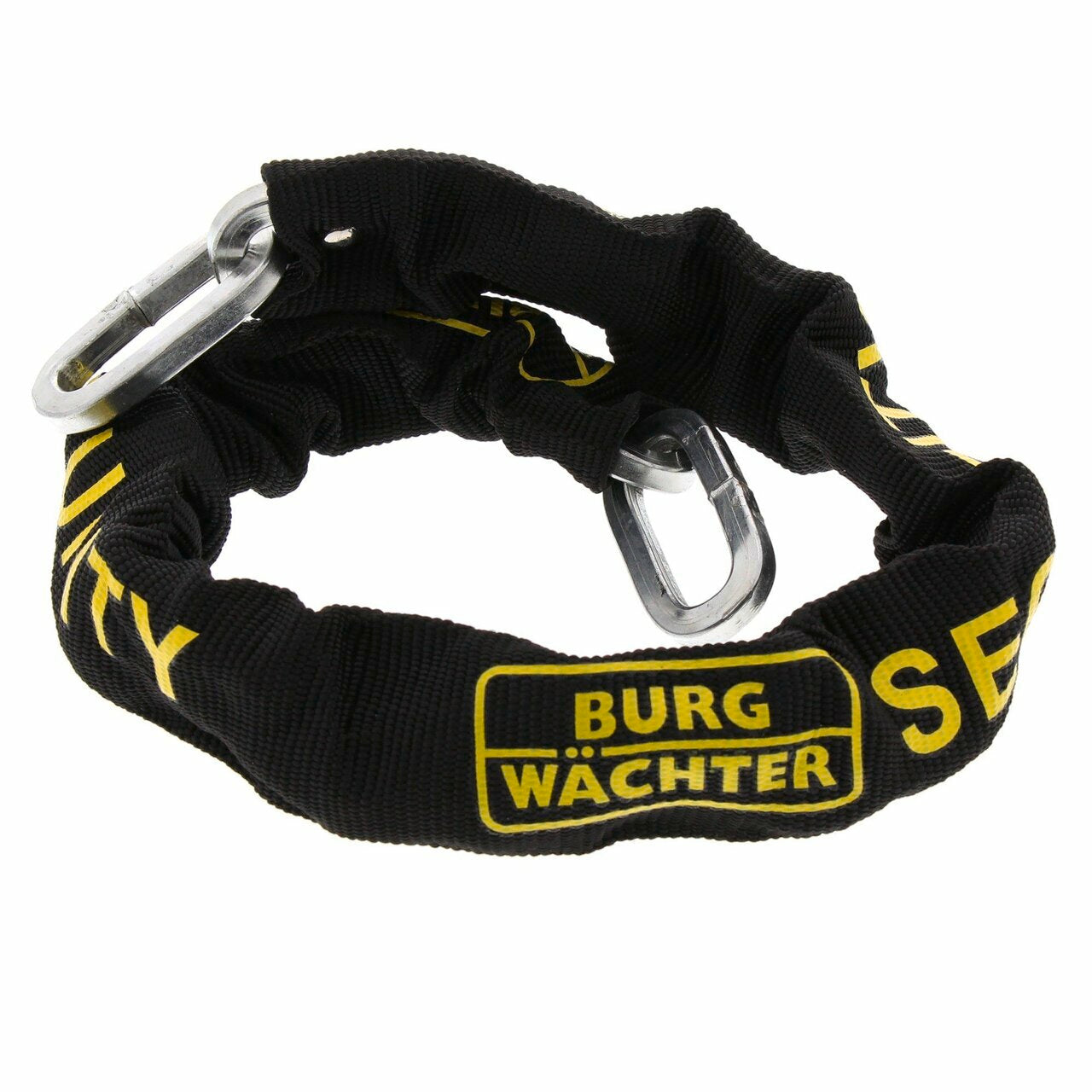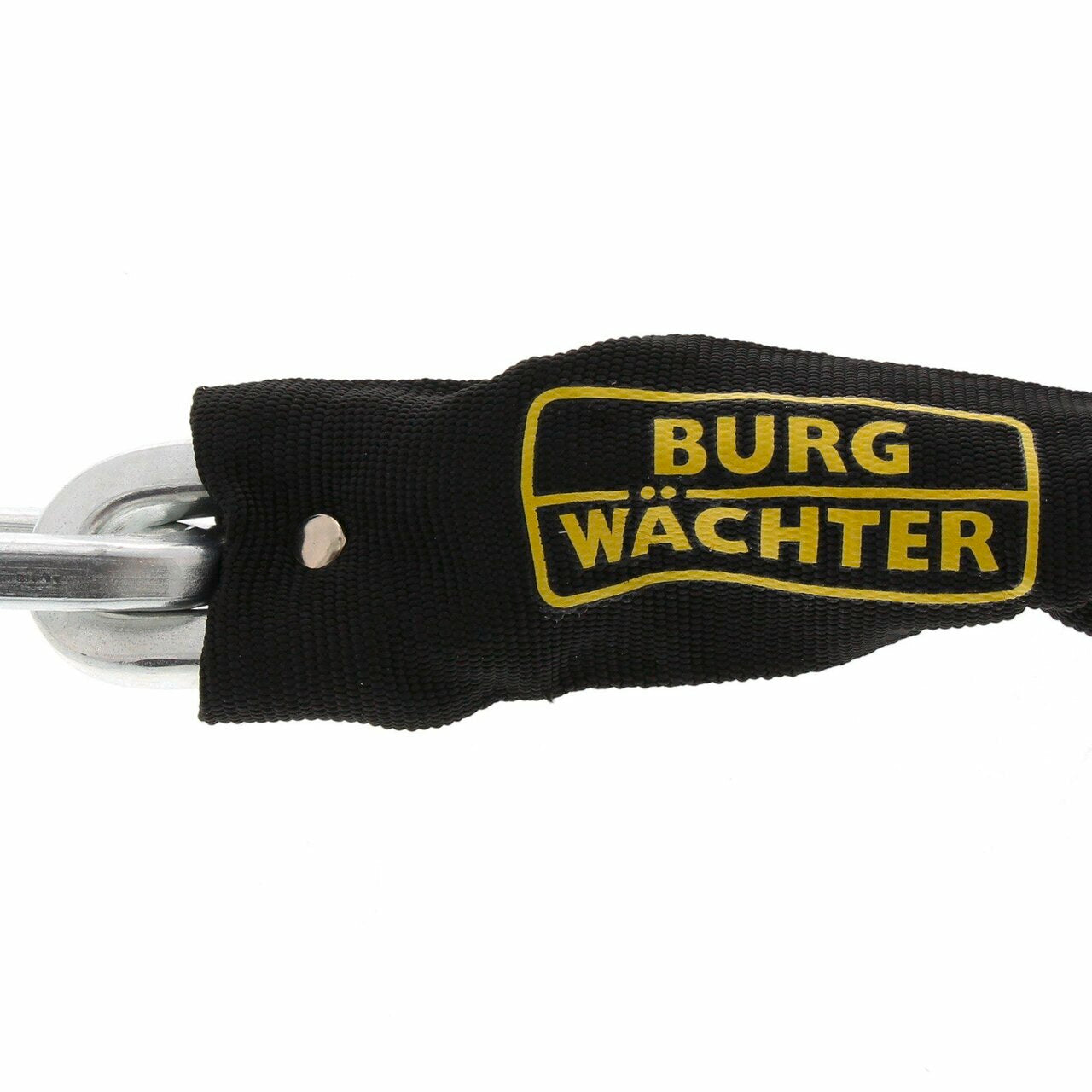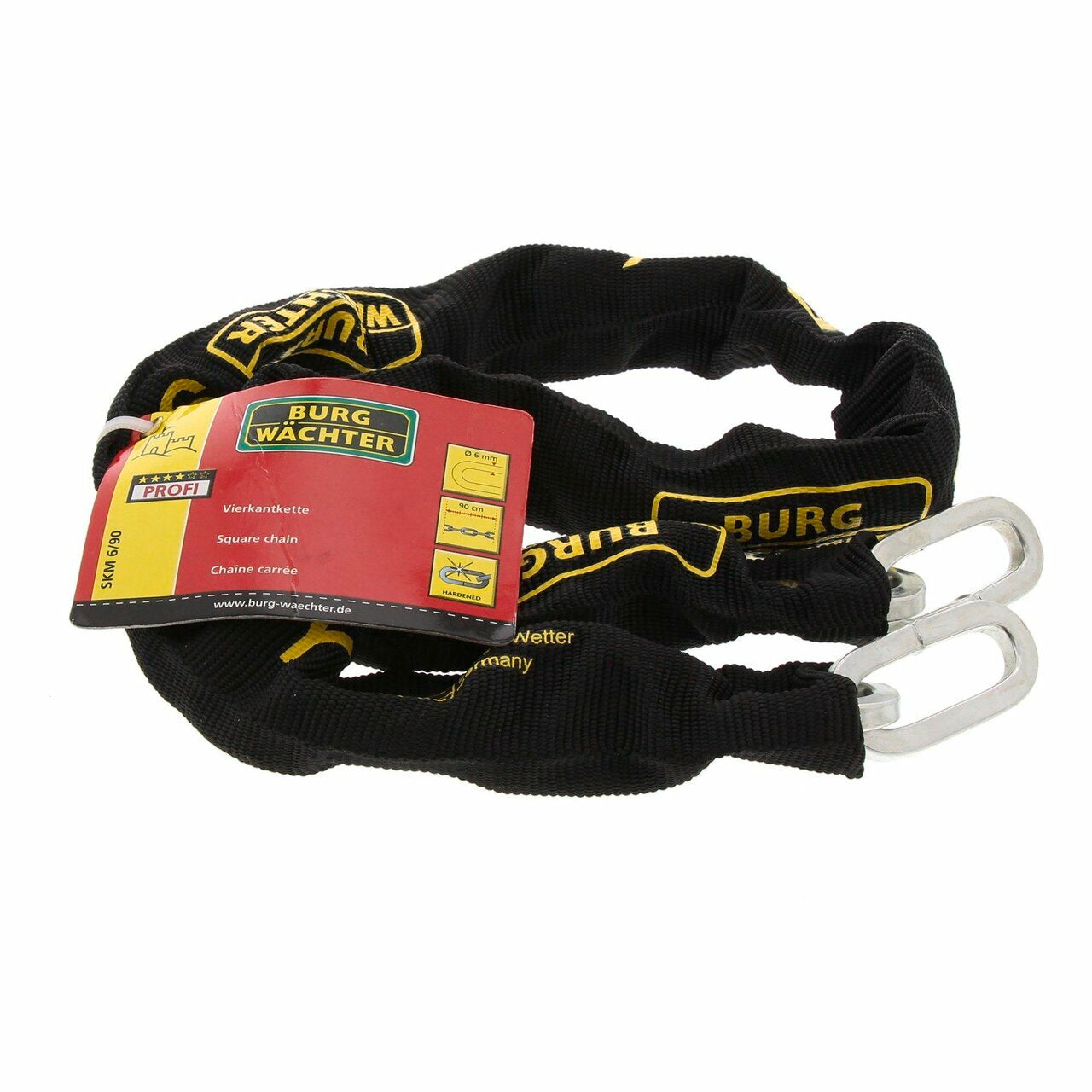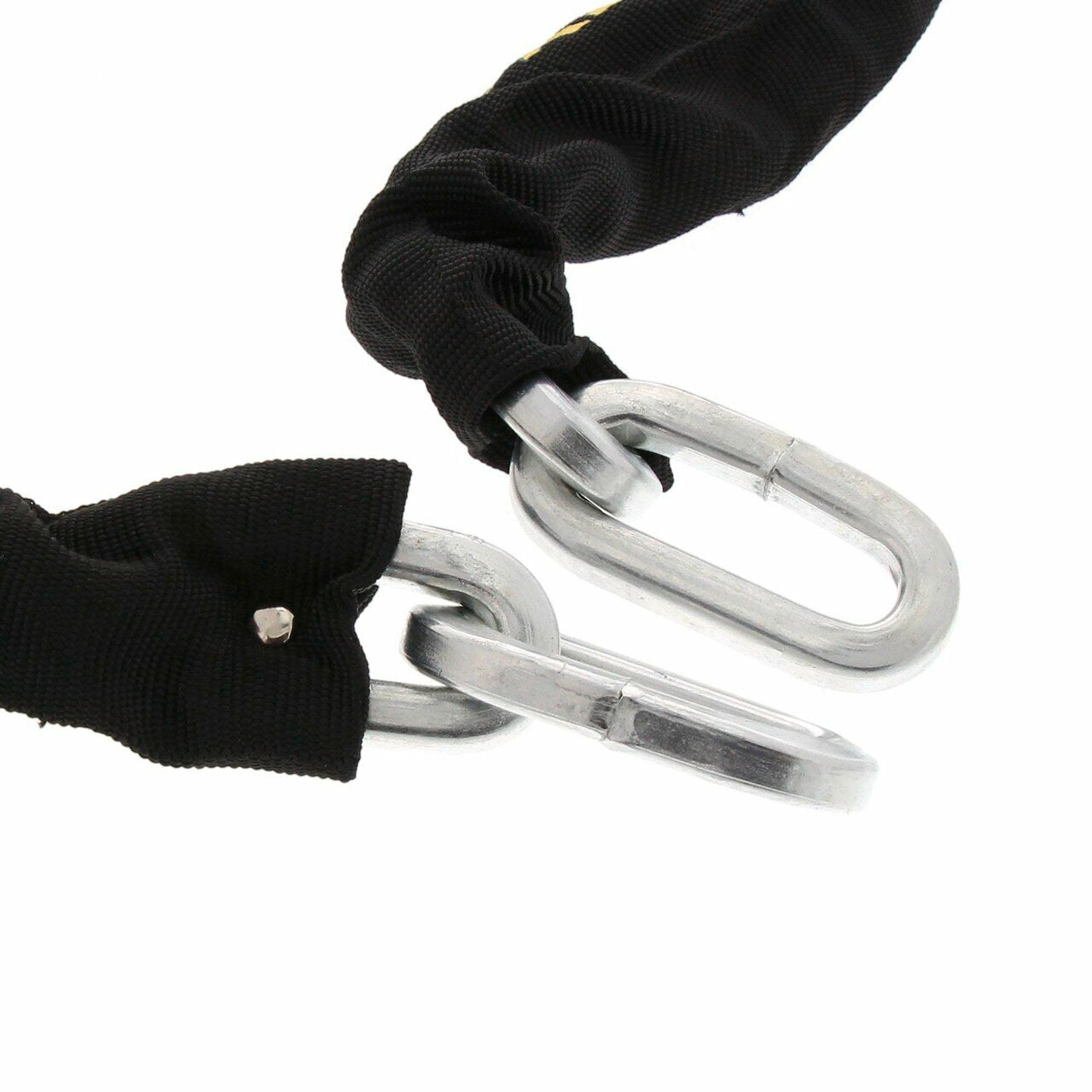 Ropes,Chains,Bike Locks-Ropes & Chains | SKM
SKM 6/60
Hardened square chain SKM
Protect your bike with a robust square chain from BURG-WÄCHTER!The high-quality textile coating protects the hardened steel material of the chain and thus your bicycle or motorbike more than reliably.The square chains are suitable for locks with a shackle thickness of 11 mm (for SKM 6/60 and 6/90) or 13 mm (for SKM 8/90).The chain construction is hardened and 6 or 8 mm thick. Furthermore, you can choose between two different chain lengths according to your needs (60 or 90 cm length).With the SKM chain lock from BURG-WÄCHTER you are always guaranteed to be on the safe side!
• hardened square link chain
• high quality textile sleeve
• 6 or 8 mm squared
Location (indoor/outdoor)
n.a.
Product outer width
28,00 mm
Product outer height
28,00 mm
Product outer depth
600,00 mm
Verpackungseinheit
1.00 Stk
Weight
0,475 kg
Rope, chain length
600,00 mm
Rope, chain diameter
6,00 mm
Main material
Steel
Incl. fixing material
no
Packaging width mm
0,00 mm
Packaging depth mm
600,00 mm
Matching key blank
OUTDATED