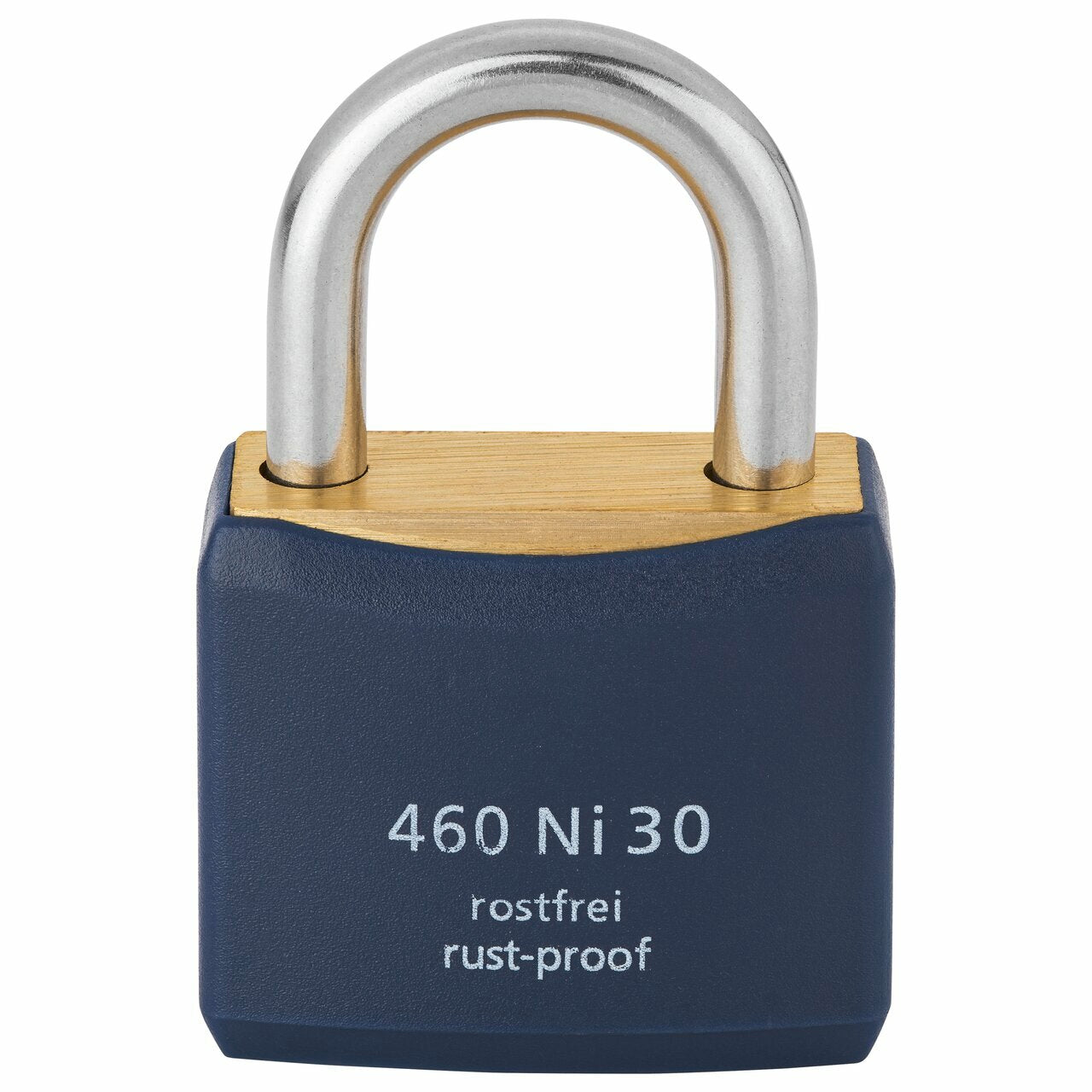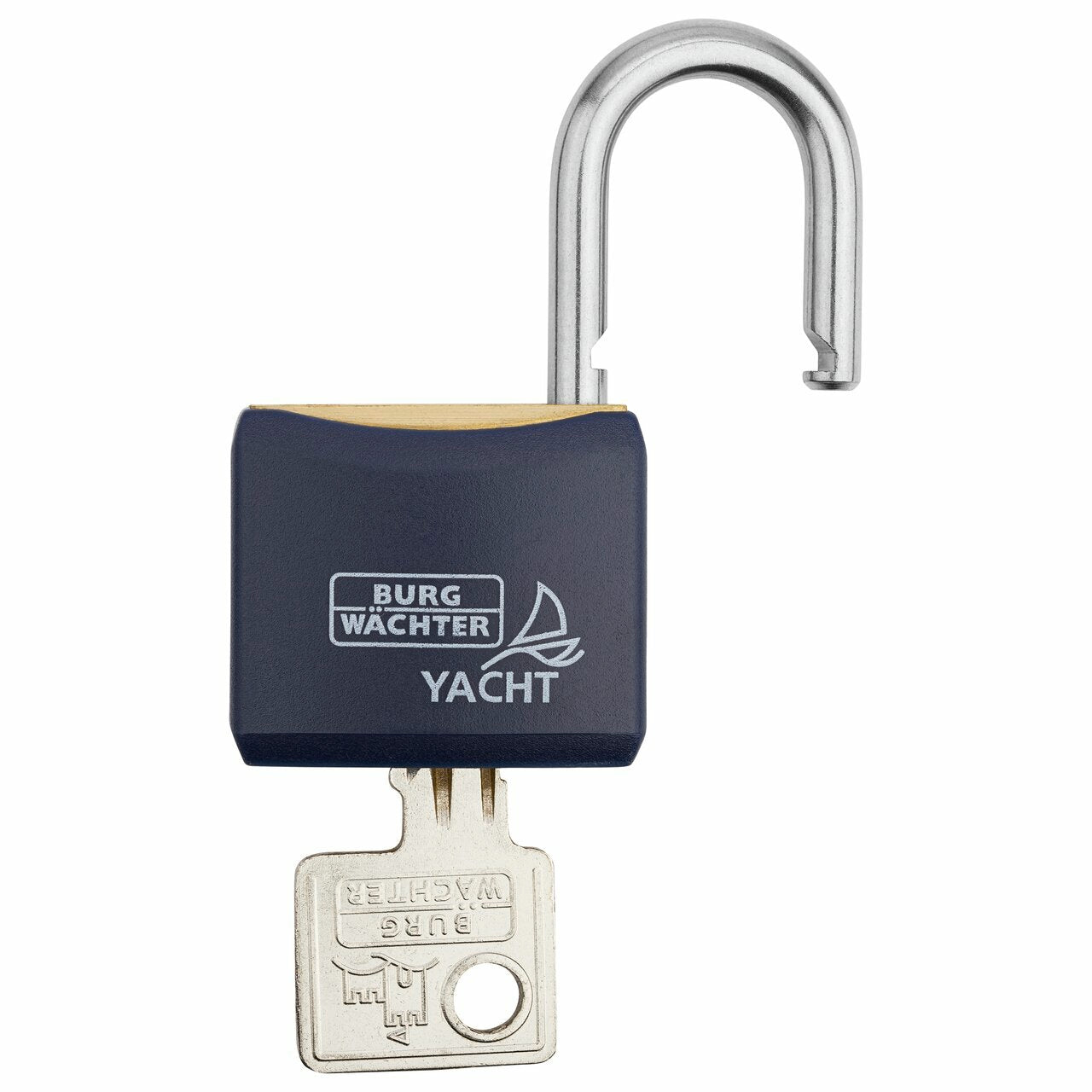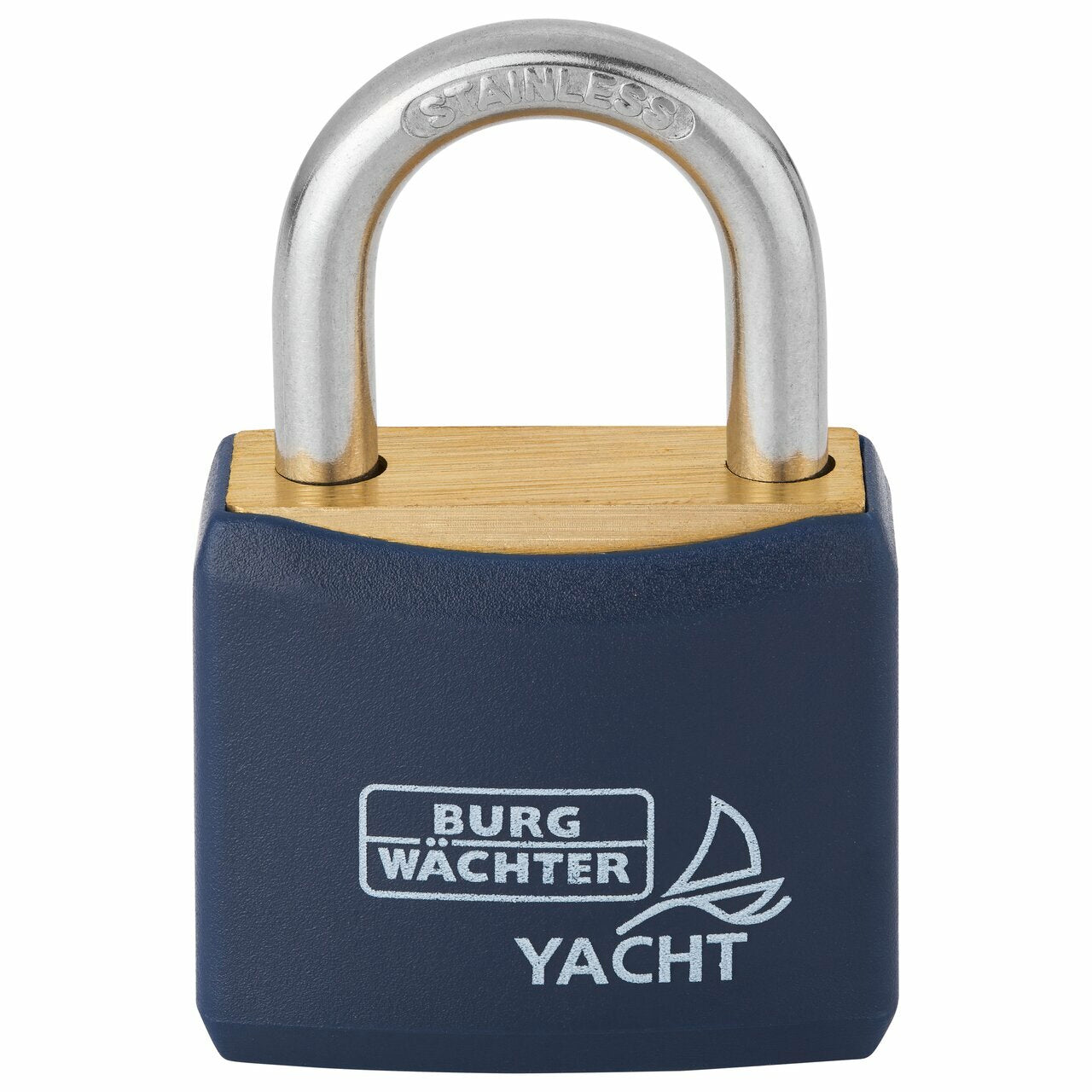 Schloss & Riegel-Vorhängeschlösser | 460 NI 30
460 Ni 30
Quantity: (per packaging unit):
pc
Absolutely rustproof: The padlock 460 Yacht
The compact padlock made of solid brass can be exposed to the sea air for a long time without losing its functionality.The sheathing plastic material of the 460 Yacht protects sensitive surfaces from scratches.The stable bracket is made of stainless steel and is thus optimally protected against rust. In addition, the shackle is double-locked (from size 30 mm).The compact brass construction of course also reliably protects the inner workings of the 460 Yacht from moisture and thus from corrosion.This padlock model is available in the colour brass/dark blue and in various sizes.
• solid brass body
• protective plastic cover
• stainless steel shackle, double bolted (from size 30mm)
• rustproof interior
Location (indoor/outdoor)
n.a.
Product outer width
30,00 mm
Product outer height
51,10 mm
Product outer depth
16,20 mm
Verpackungseinheit
10.00 Stk
Weight
0,100 kg
Shackle height (inside)
17,00 mm
Shackle thickness
5,00 mm
Shackle width (inside)
16,00 mm
Rustproof interior
yes
Saltwater proof, rustproof
yes
Main material
Brass
Incl. fixing material
no
Packaging width mm
35,00 mm
Packaging depth mm
20,00 mm
Type of packaging (carton, blister)
colour carton