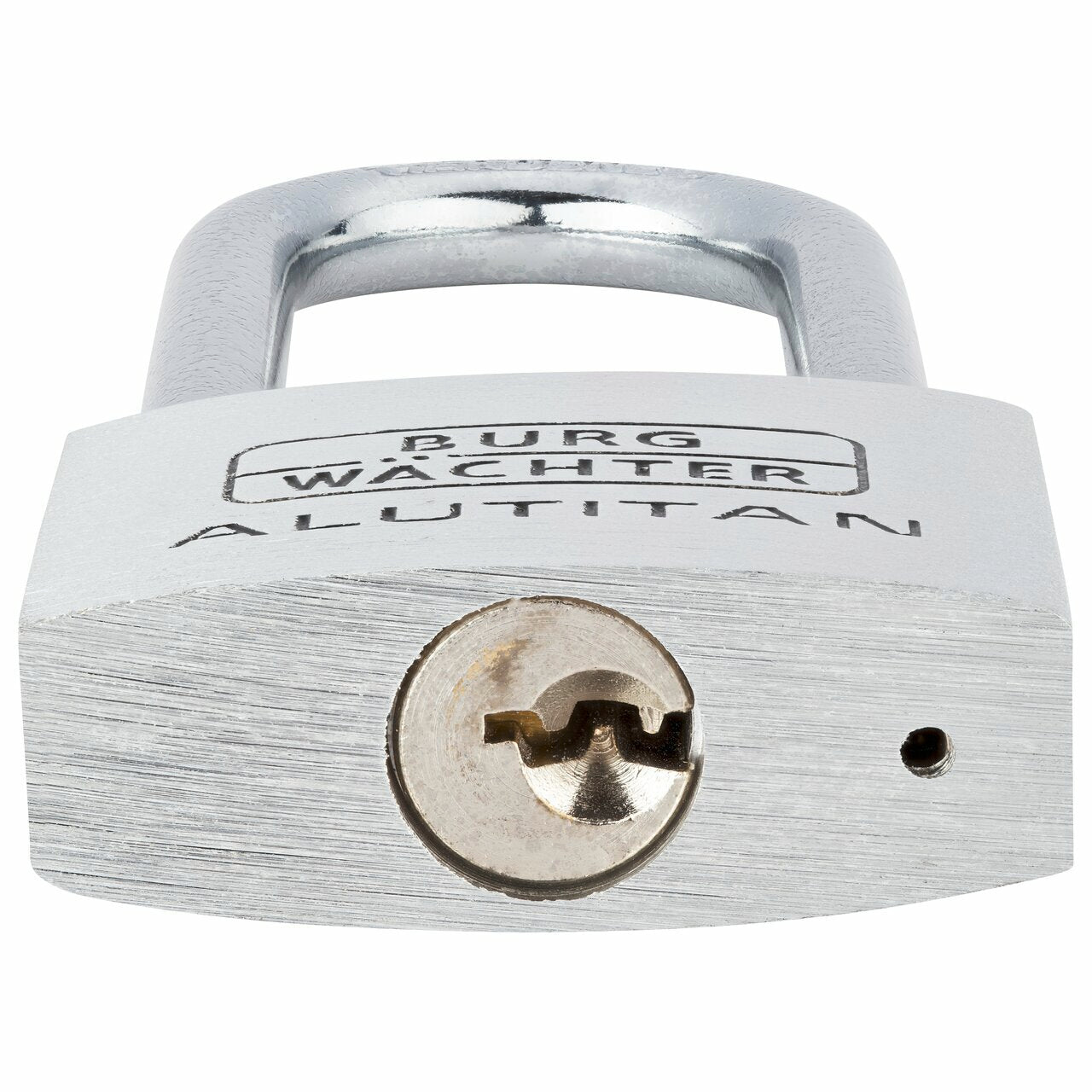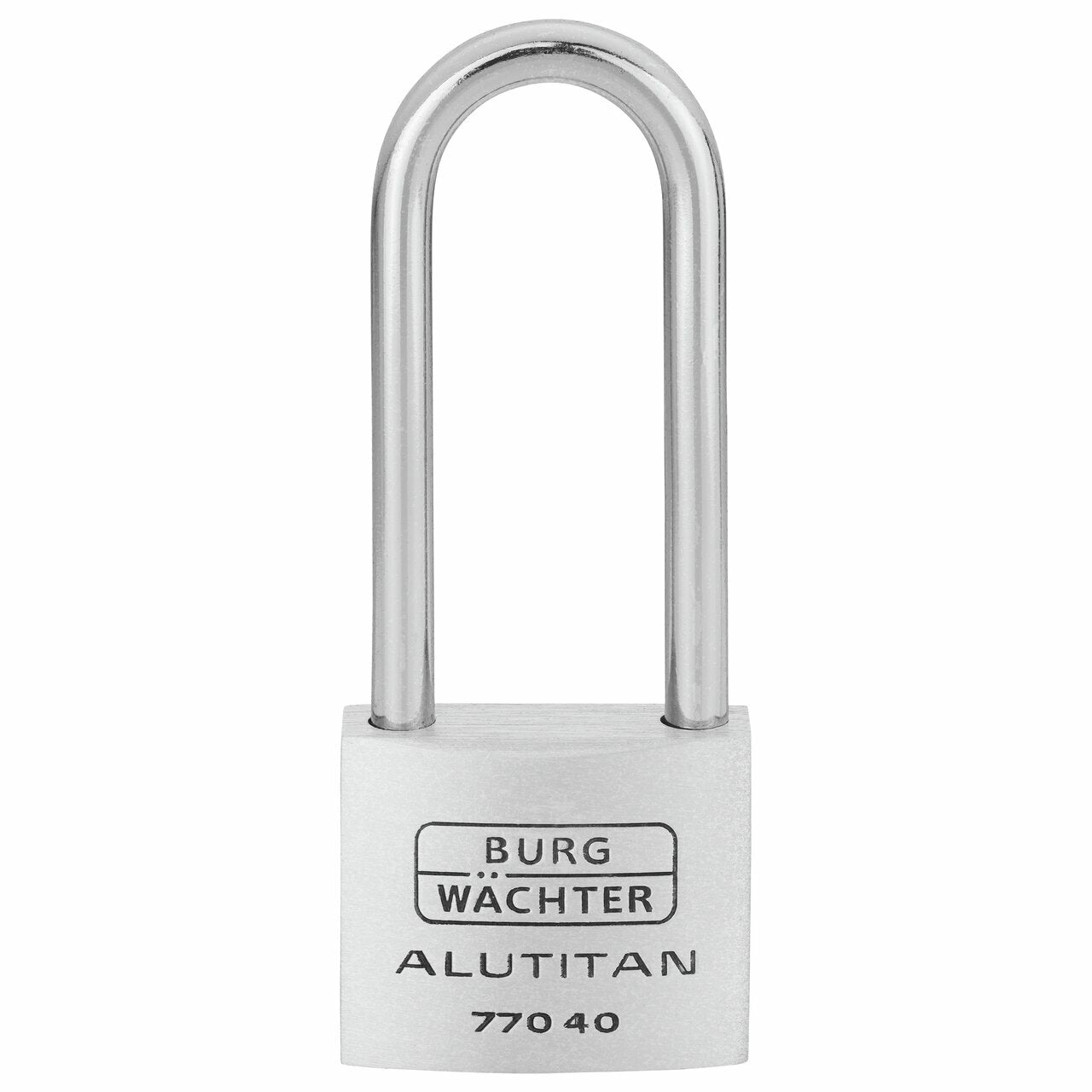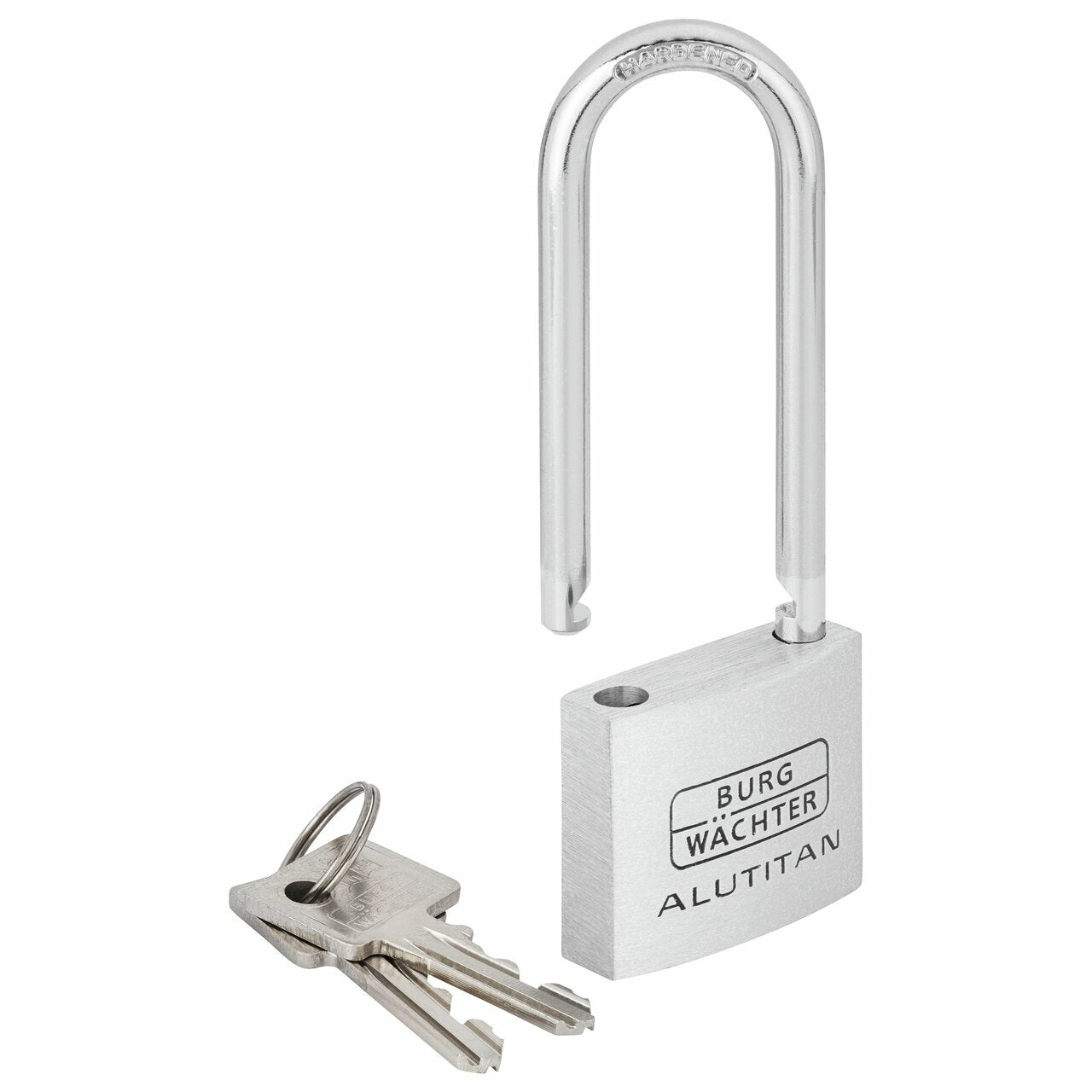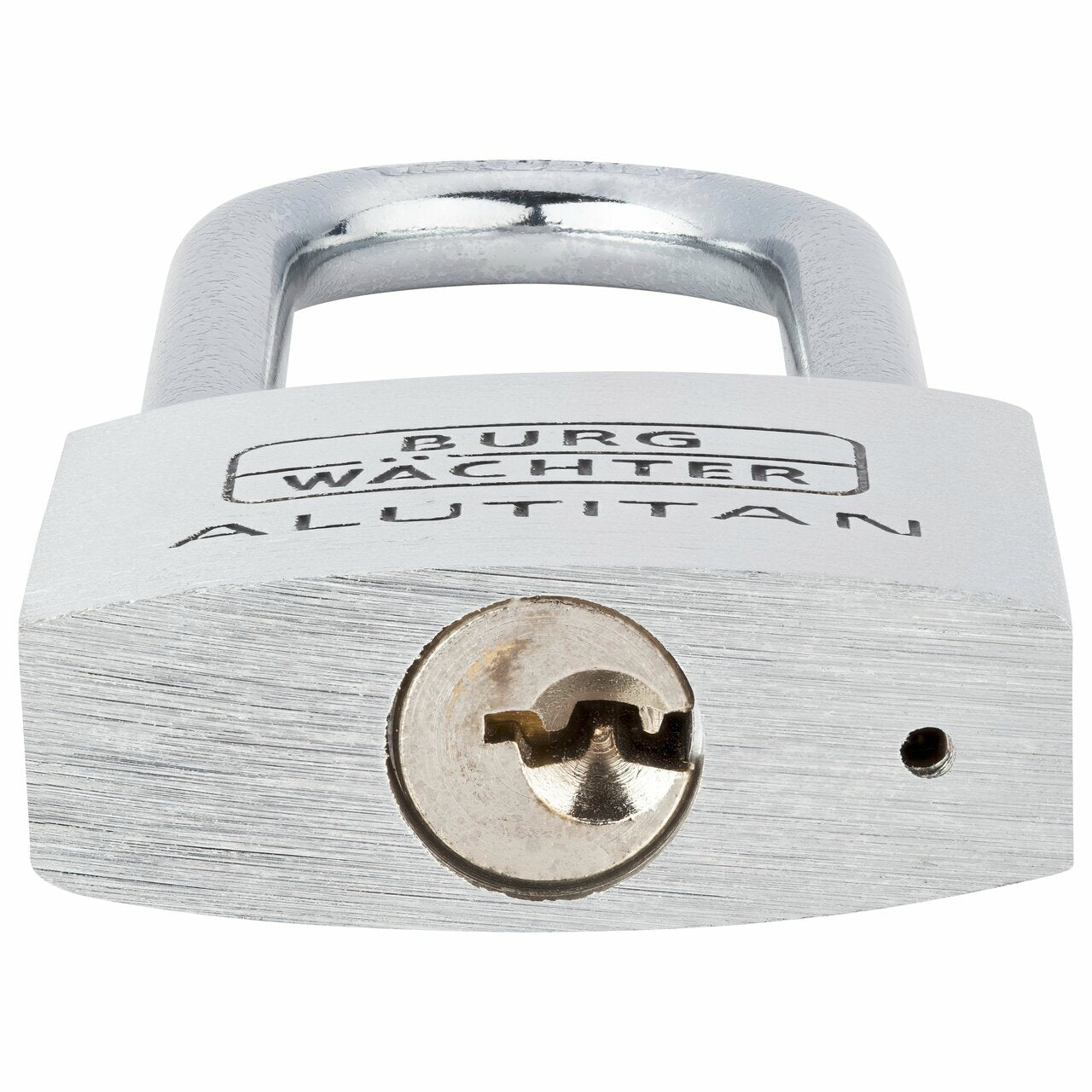 Schloss & Riegel-Vorhängeschlösser | 770 HB 40 65
770 HB 40 65
Quantity: (per packaging unit):
pc
Cylinder padlock 770 ALUTITAN
This practical and robust padlock from BURG-WÄCHTER is equipped with a solid aluminium body. This offers good protection against picking and also reliably protects the inner work from moisture and therefore also from rust.The shackle of the 770 ALUTITAN is steel-hard and double locked from a total height of 30 mm.Despite the excellent security features, the ALUTITAN padlocks are extremely light. For example, you can secure rucksacks and bicycles without taking on any extra weight.
Aluminium lock optionally with high shackle or protected shackle
The ALUTITAN cylinder lock is also available with an extra high shackle or in a set with two keyed alike locks and four keys (SB packed).Alternatively, the ALUTITAN is also available with a protected shackle. This makes it much more difficult for potential thieves to find a suitable point of attack for mechanically breaking open the lock. This way your property is even better protected!
• with long shackle
• solid aluminium body
• double bolted shackle from size 30 mm,
hard as steel
• rustproof interior
Location (indoor/outdoor)
n.a.
Product outer width
40,00 mm
Product outer height
103,20 mm
Product outer depth
14,50 mm
Verpackungseinheit
5.00 Stk
Weight
0,112 kg
Shackle height (inside)
62,80 mm
Shackle thickness
6,90 mm
Shackle width (inside)
22,30 mm
Rustproof interior
yes
Saltwater proof, rustproof
no
Main material
Aluminium
Incl. fixing material
no
Packaging width mm
42,00 mm
Packaging depth mm
17,00 mm
Type of packaging (carton, blister)
loose