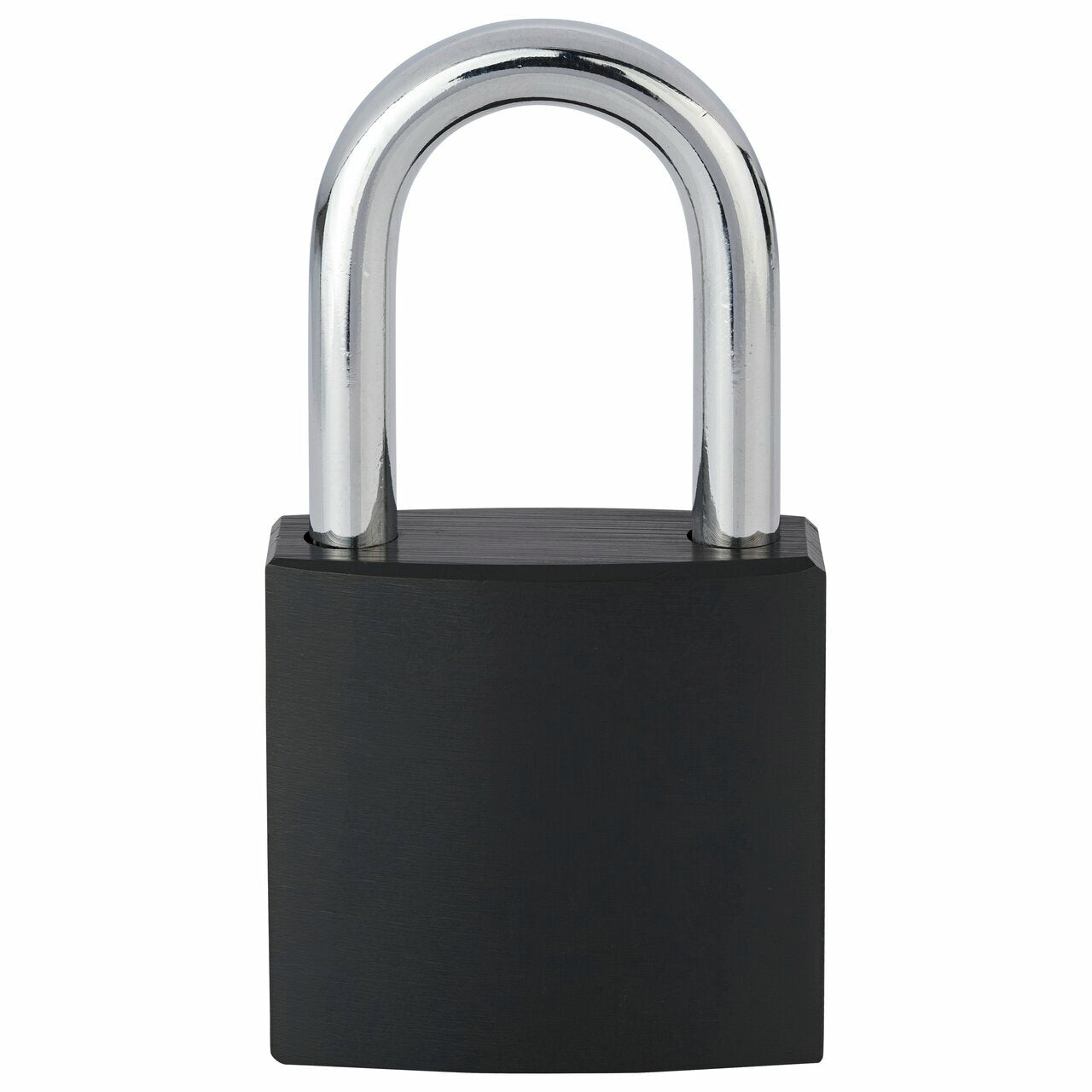 Schloss & Riegel-Vorhängeschlösser | 775 40 35
775 40 35 RED SB
Quantity: (per packaging unit):
pc
Cylinder padlock 775 40 Friend
Colourful, solid, durable: The Friend 775 40 padlock provides a pretty splash of colour in your home and garden. Or, of course, in the place of your choice. Because the Friend padlock is also intended as a personal love lock. There is plenty of space for writing or engraving on the neutral back in the same colour as the lock. You can choose from five modern colours: the Friend padlock is available in red, blue, green, purple and black.
Love padlock with practical shackle height for convenient hanging
The solid aluminium body is completely anodised to a high standard, which gives it a modern, elegant look. So you don't have to worry about your love vow fading after a short time and no longer being legible. In addition, the aluminium body and the inner work are rustproof. This makes the Friend padlock ideal for outdoor use. After all, a love lock preferably hangs on bridges, railings or fences. Furthermore, the practical shackle height of 32.5 millimetres ensures that you can easily hang the padlock where you want it.
Shackle is double-locked and steel-hard
Of course, the Friend 775 40 padlock also offers a high level of security: the six millimetre thick shackle is double locked and hard as steel. The high-quality profile lock cylinder protects the padlock against manipulation. You can find a further selection of love locks for inscription or engraving here.
• available in 5 different colours
• neutral back, ample space for
inscribing or engraving
• solid aluminium body
• practical shackle height 32.5 mm
• hardened shackle, double-bolted
• rustproof interior
Location (indoor/outdoor)
n.a.
Product outer width
40,00 mm
Product outer height
76,60 mm
Product outer depth
15,80 mm
Verpackungseinheit
5.00 Stk
Weight
0,123 kg
Shackle height (inside)
32,20 mm
Shackle thickness
6,30 mm
Shackle width (inside)
19,70 mm
Rustproof interior
yes
Saltwater proof, rustproof
no
Main material
Aluminium
Incl. fixing material
no
Packaging width mm
97,00 mm
Packaging depth mm
26,70 mm
Type of packaging (carton, blister)
Blister