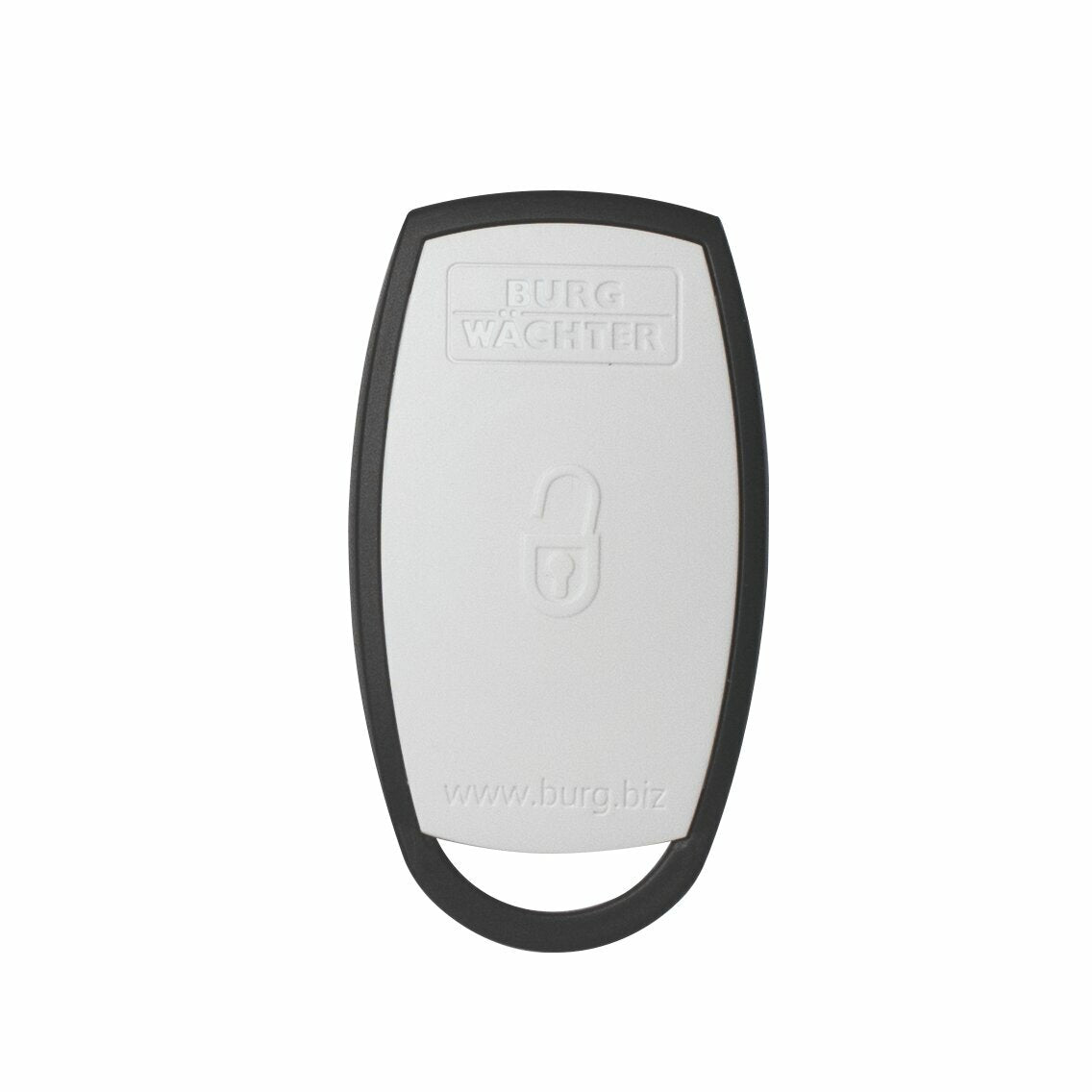 Türschlosselektronik-secuENTRY Einzelkomponenten | ENTRY sE-Key 7713
ENTRY sE-Key 7713
Modern Bluetooth active transponder secuENTRY 7713 radio key sE-Key
The active transponder opens all door cylinders of the secuEntry series from BURG-WÄCHTER. This makes the secuENTRY 7713 sE-Key the practical alternative to code entry or fingerprint use. Due to the large capacity of the cylinders, up to 2000 active transponders (or other opening media) can be stored depending on the model.Via radio transmission, the modern e-key opens doors at a distance of up to four metres. And thanks to Bluetooth Low Energy, it does so up to 10,000 times per battery cycle. By the way, the corresponding button cell is included in the scope of delivery. This means that you can start using the sE-Key immediately upon delivery.
Secure signal through AES encryption
Of course, the radio transmission is encrypted. Thanks to the AES encryption used, Bluetooth transmission is secure with the modern 5.2 standard. T This means you don't have to worry that your access authorisation could possibly be intercepted and misused by unauthorised persons.
Simple assignment of rights for the secuENTRY 7713 active transponder
The secuENTRY 7713 sE key is easily read into the PC software using the QR code supplied. This makes it very easy to programme the access rights and validity of the e-key. In addition, the active transponder can also be taught in a few steps via the secuEntry keypads pin code and fingerprint.The active transponder fits comfortably in the hand. At the same time, the opening button is easy to press without being triggered too easily. For example, unintentionally when carried in a trouser pocket.

• modern active transponder
• high level of security by means of encrypted communication (AES encryption)
• wireless communication via Bluetooth 5.2 LE
• open the door with the push of a button
• also ideal for hotel uses
• suitable for all secuENTRY products
Number of batteries
1
Location (indoor/outdoor)
n.a.
Product outer width
34,00 mm
Product outer height
60,00 mm
Product outer depth
7,00 mm
Verpackungseinheit
1.00 Stk
Weight
0,013 kg
Fingerscan
no
Knob diameter inside
0,00 mm
Communication (Bluetooth/radio)
none
Battery type
CR 2032
Main material
Plastic
Incl. fixing material
no
Emergency lock function
no
Pincode
no
Optional transponder
none
Weather protection class
none
Packaging width mm
95,00 mm
Packaging depth mm
165,00 mm
Type of packaging (carton, blister)
Blister
Matching key blank
OUTDATED